Smart Products
A Complete Bulk Office Desk Buying Guide for Business

Autonomous
|
Aug 8, 2021
2,251 Views
An Office is not just about sitting behind a desk and working on reports to draft the results; it's about combining various factors that affect productivity. Researchers have spent years studying the impact of surroundings on our mood and productivity. And the truth is everything from the color of walls to office furniture has a great impact on how an employee performs in the workplace.
And despite everything colorful and pleasing to the eyes, there is nothing like having comfortable furniture in the workplace, especially when you have to spend hours behind that screen. Numerous studies have been carried out to study the importance of comfort in the workplace.
One such study proves a notable 8% increase in productivity because of comfort in the workplace. So the next time you go out to purchase wholesale office furniture, keep comfort as the first thing in mind.
Importance of Right Furniture in the Workplace
The right furniture for your office is not only comfortable, but it is also pleasing to the eyes. With the right furniture, you can observe an improvement in employees' health and experience greater productivity.  As far as aesthetics and comfort are concerned, there are also many scientific theories to prove the benefits of having comfortable office equipment.
Improved Employee Collaboration
With the right furniture, you can increase or decrease employee collaboration. For a workplace to grow and perform to its maximum capability, you must consider employee interaction seriously. Having a large table such as a conference table with chairs on either side will help employees interact and share ideas.
Better Impression
High-quality furniture gives a great impression on clients. Not to mention the need for neatness and tidiness in the workplace is a crucial factor. You can impress your clients with thoughtful furniture design and ideas. An office that is minimalist with maximum efficiency is the right office for better productivity.
Reduces Stress
Stress is the leading cause of absenteeism in the workplace, and this is concerning as the major portion of productivity is affected because of stress. Purchasing the right furniture such as ergonomic chairs and office desks reduces employees' stress and uplifts their mood.
A standing desk is an important part of office ergonomics, and it is also one of the most comfortable office equipment. There are many standing desk benefits, from providing employees the option to work sitting or standing as they would like. An office standing desk helps you relax and practice a few stretches at work to get rid of all the carried tension in muscles.
Bulk Office Desk Buying Guide
No office can survive without a desk to hold the desktops and make sure all of your stuff remains organized. Sure, you might be looking for standing desk tips and a wholesale office desk buying guide, but the right choice of your bulk standing desk factors depends on the type of vision you have for your office.
Space
Using the right furniture can either make your office look spacious or tiny. Sometimes a piece of furniture takes up a lot of space but does not serve enough purposes. This results in wastage of space. When choosing an office desk, make sure to invest in a desk that is spacious enough for a person to work comfortably but does not spread over more space than needed.
Type
The type of desk plays a vital role in space utilization and helps you set up your office uniquely. Each office desk has a different requirement, and you have to choose the most suitable one for you to make a bulk buy office desk consideration. Some of the common office desk types to consider before making a bulk purchase are:
U-Shaped Desk: U shaped desks, as the name suggests, are made in U-shape, and the thing with these is that they take up a lot of space.
L-Shaped Desk: A Common Desk type, L-shaped desk sits against the corner, and they make sure that the corner space is utilized to the maximum.
Reception Desk: these desks are unique as they cover both standing height and sitting workspace for you to work from.
Office Suite: For larger purposes, these desks are bigger than usual and used in rooms like CEO or managers.
Comfort
Comfort is an important factor for an office desk. Even though you don't have to lean against the desk to relax your back, a comfortable desk allows the chair to settle in, so you work closely. It also has a height that reaches your eye level, and you don't have to strain your neck in any way.
Storage
An office desk should offer storage options such as drawers for files and cabinets. A place to align and keep your cables tangle-free and some extra space to keep your accessories such as a laptop bag, a coffee mug, or something you love to have at the work desk with you.
Material
The type of material an office desk is made up of plays a vital role in the functionality. There are various choices when it comes to material, and one of the most common is laminate.
The laminate gives a wooden type structure, but it is usually made from particle board with a lamination over the top. Such desks are made strong and sturdy and are ideal for heavy-duty uses. They are not subjected to wear and tear and do not scratch easily.

A second common type is a wood veneer which is a more sophisticated desk choice. The structure is made up of veneer for people who love to have a solid wooden look but don't want to pay the high charges of the original wood. This is greater for executive-level desks or places where aesthetics is a major concern.

Solid wood is the stronger option of all, but they are also very heavy. Made with high-quality solid wood, these work desks are also bulky and quite difficult to move.

Metal desks usually compromise metallic frames combined with wood or laminate; they offer extra strength and durability to the workplace. These desks can carry high load objects and not lose strength easily.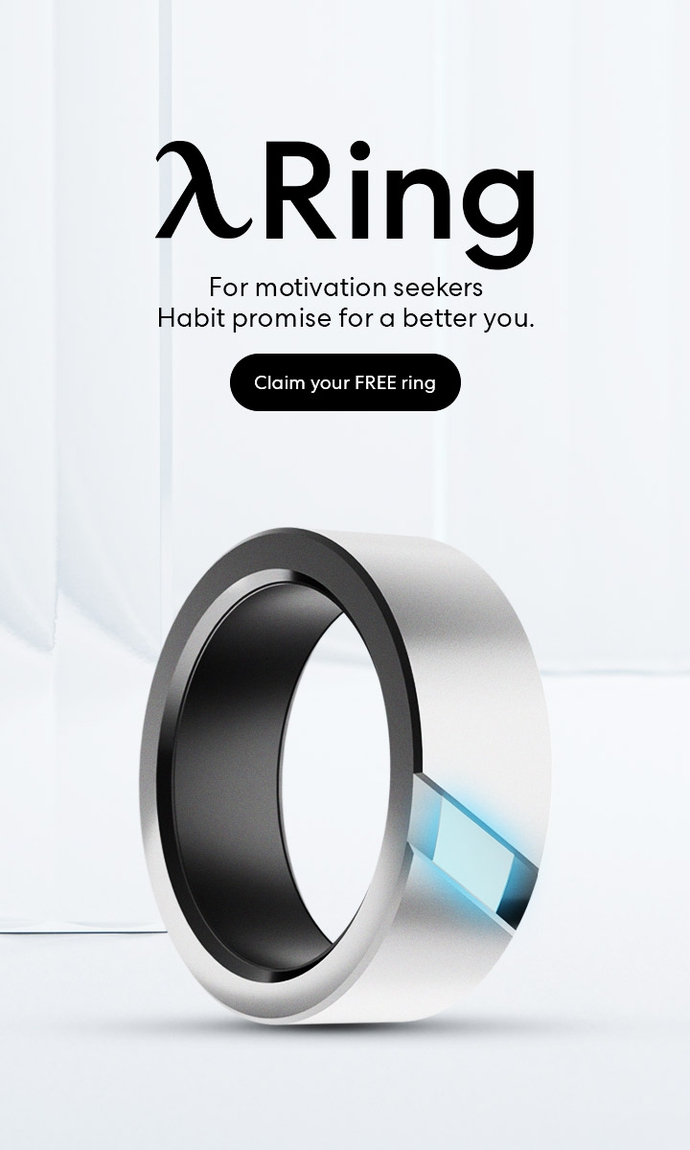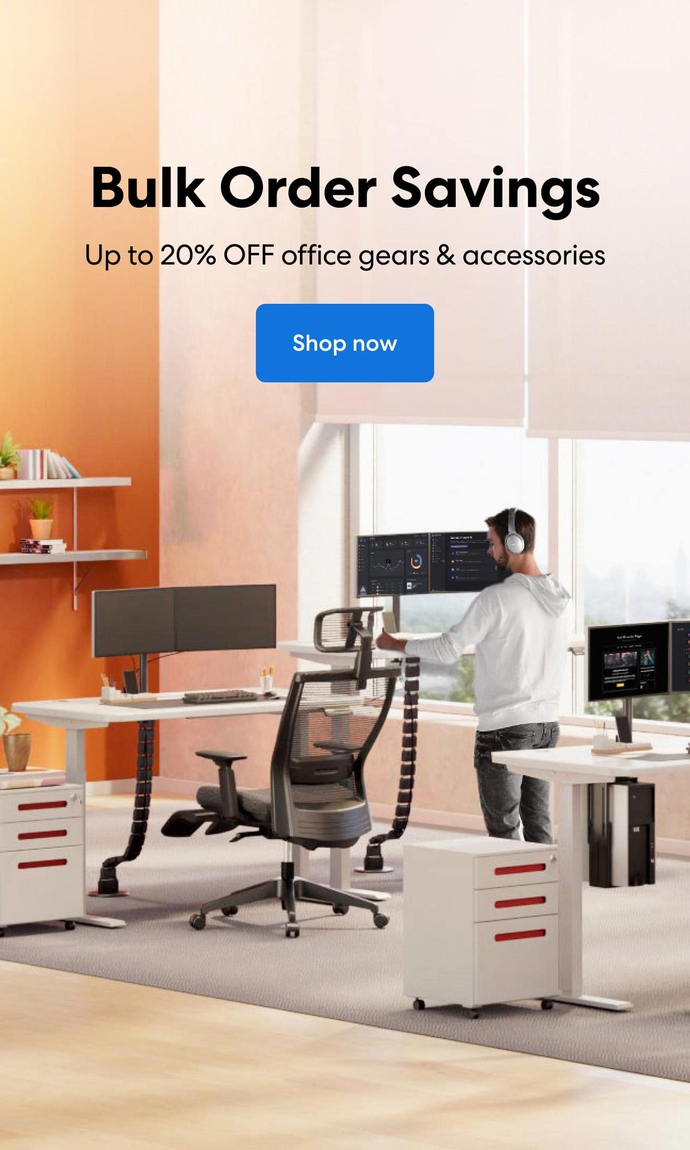 Subcribe newsletter and get $100 OFF.
Receive product updates, special offers, ergo tips, and inspiration form our team.