Workplace Inspiration
A Full Checklist for Your Home Workstation Setup

Autonomous
|
Feb 26, 2021
3,583 Views
If you are like many people, you have transitioned to a remote worker. There are both advantages and disadvantages of this arrangement, but there is a lot you can do to make the most of your home office setup checklist. In this article, you can find out more about what you should include on your home office setup checklist and get some excellent home workstation ideas.
Your Home Office Setup Checklist
Working from home is part of the new normal, and if you are making this transition, there are bound to some ups and downs in this uncharted territory. Before you start setting up your home office or revamping it, it's worth considering some of the unique challenges you may face.
There are lots of advantages to working from home. You have the freedom to wear what you want, and in some cases, you can choose your own working hours. You can be home with your family, and you may find yourself being more creative and more productive. On the flip side, you might not have enough space for a proper office, and you might have to juggle many distractions and responsibilities while you are supposed to be working.
If you are going to optimize your workstation setup at home and create a comfortable work environment you can thrive in, there are at least five items you have to pay attention to. These factors should be on your checklist to ensure you have covered all you need for an ideal workspace setup at home. These are the space, environment, furniture, accessories, personal items, and décor. They are looked at here in turn. Let's find out what you should include in your home office setup checklist.
1. Define Your Space
The first thing you have to do when creating your home workstation setup is to define which home space you are going to use as your office. You might have a dedicated home office already, or you could be setting it up from scratch. You may need to convert an extra bedroom or craft out a corner of your dining room.
Regardless of how large or small the space you have available is, it's essential to define and distinguish it. Only then can you design it into a proper workspace. If you live with other people, it's vital to have them on board, and if you need to share the space, this is also something you can have a conversation about.
If you aren't delighted with the state of your home office space, this is a good time to think about making some changes. Perhaps a fresh coat of paint in your favorite color is the extra touching that's missing. It could be that there are some repairs and renovations you need to do. Once all of these are completed, you can move on to the next stage of setting up and equipping your home office.
2. Work Environment
Once you know where your home office is, the second item on the checklist for your new workstation setup at home is the work environment. You should ensure that this is conducive to boost productivity and focus, particularly during the hours when you do most of your work.
Environmental factors like the natural and artificial lighting in the room, the temperature, and the noise level can impact your comfort level and ability to stay focused. If the current lighting is not optimal, you can do things like using a desk lamp to make it brighter or adding blinds to reduce the sunlight. To improve the temperature, you can reset your thermostat. To reduce noise, you can identify its source, and if necessary, look into noise-canceling headphones or noise-proofing the room.
3. Essential Office Furniture
No at home workstation idea is complete without the right furniture, so that should be the next item on your home office setup checklist. It helps if you have furniture that is comfortable for long working hours and fits the space well. There are also some critical devices and equipment you need for an ergonomic home office. A desk, chair, computer, filing cabinet, and internet network are some items you cannot do without in your workspace setup at home.
Furniture items are large purchases, so it's best to think carefully and plan before purchasing any new office furniture. Ask yourself what colors you like in your furniture and if you have any material preferences. Think about how the new and current furniture items you are going to use in your at home workstation ideas gel together, and only then can you buy some new things.
Office desk
If you are going to be doing any computer work, writing, or artwork, then a suitable desk is essential. There are lots of desk shapes and sizes that could fit your home office, so be sure to consider different home workstation ideas. If you are looking for an excellent desk to improve focus and reduce back pain and other issues, then consider a standing desk.
Office chair
You need a comfortable and functional chair if you are going to be sitting for an extended period. Many office chair designs lack key features such as adjustability and comfort, so it's best to find a specially designed ergonomic chair. These chairs allow you to adjust the chair height, tilt angle, armrest, and other essential features for increased comfort and to customize the chair for your build. It's best to buy ergonomic chair options like the ErgoChair Pro if you have existing back and neck pain issues.
Filing cabinet
A spacious filing cabinet is a must-have for your home office. This can either be built-in already or purchased as a separate unit. You can file away any work papers in an orderly manner, which can help you stay organized and make your home office feel more official.
Drawers
Along with the filing cabinet, it's useful to have some desk drawers in your office. You can utilize them to store paperwork, accessories, stationery supplies, and other items that you use often but don't need on the desktop. If your current home office doesn't have enough drawers, many drawer products require little to no assembly at all.
Internet
Although the internet is not a furniture item, it is an essential element of any office. Your office requires a strong internet connection, so you may need to relook at your internet service or use an extender if the signal is not strong enough.
4. Office Accessories
It's now time for the fourth item on your home office setup checklist - adding personal items. By now, you have the basic structure and layout of your home office. You just need to add some work and personal items and accessories to efficiently do your work.
Whether you choose a traditional desk or a standing desk in your at home workstation ideas, some important essential smart office accessories can help you work more efficiently and improve your home office ergonomics.
Here are some of the top picks for office accessories to consider ifor your home office checklist, depending on what kind of desk you have and whether you use a computer, laptop, or multiple monitor screens.
A desk lamp

A monitor arm

A cable tray

A desk clamp power outlet

An accessory bin or organizer

Speakers

Good headphones or earphones
For standing desk owners, there are some additional office desk accessories worth investing in. There are numerous great benefits of using a standing desk. The very act of standing at your desk for part of the day instead of only sitting at it can boost your focus and mood - not to mention all the health benefits of being more active and working on your posture.
All that said, you have to be careful to use your standing desk the right way and not stand for too long. As far as possible, you want to avoid straining your feet and putting too much weight and pressure on them for too long. Wearing comfortable and padded shoes is a must.
Here are some additional home workstation ideas as far as setting up your standing desk the right way:
A timer

An under-desk mount for your mouse and keyboard

Balance board

Foam rollers
Depending on your line of work, you are also going to need some standard office stationery items.  Paper, files, note pads, sticky notes, pens, pencils, a stable, and markers are some of the most common examples. You also need some basics, bins, and organizers to store them properly. Every item should have a home to avoid cluttering up your office. The less time you spend looking for everyday items, the more efficient you are going to be in your work.
5. Office Decoration and Personal Items
Here is another thing in your home office checklist. Forget about a bland and uninspiring office. Your home workstation setup is an opportunity to get in the driving seat about what kind of office you are going to have and what kind of environment it is. You have the chance to decorate it and personalize it to your style and preferences. The goal is to make your home office a place you love rather than a place you dread. It should be your haven for creativity and productivity, and because you don't have to run your home workstation ideas by your boss, you can go all out and have fun creating the office of your dreams.
You can break down the process of decorating your home office into a few different steps. Planning what kind of design you want and implementing it are two ways to separate all the tasks involved.
6. Planning Your Home Office Décor
Before you decorate and personalize your at home workstation ideas, it's important to visualize what you want the end product to be like. Do you want a minimalist office, a vintage-looking one, or something ultra-modern? These are just some of the questions you can ask yourself and are likely to have done so already at the stage of selecting your office furniture. If you want to make any major changes to the room, like changing the carpet or repainting the walls, then you can look into these and other renovation services.
Less impactful changes you can make to decorate your office include changing the curtains, adding some wall hangings, plants and flowers, souvenirs, and special bookshelves. Don't forget a few personal and fun items to lighten the mood and help you feel your most comfortable and inspired. Maybe you can use a framed picture of your family. You can add your favorite motivational quotes in any form you may have them, be it a poster, mat, mug, or other artwork. A cute sign by the door or welcome mat are other ideas of how you can decorate your office and make it feel special.
7. Implementing Your Home Office Decor
Once you know what you want your office to look up, you can start the decoration part of your home workstation setup. The most important part of this is having fun. You can try out different ideas and change them as needed until you are happy with the final layout. It's also vital at this stage that you avoid adding too many items to your desk and to your office as this can make it feel cramped, which is not ideal for your focus level.
Some Home Workstation Setup Ideas
Now that you have an idea of how to complete your home office setup checklist, it is time to start thinking about the design you'll use for your workstation. There are plenty of options you can choose from, and all of them look equally good.
You'll need to think thoroughly about the design and establish a budget for your workstation setup at home. This way, it'll be easier for you to find out what would work for you.
Either way, here we have 15 at-home workstation ideas that you can use in your home office for more style and enhanced ergonomics. This is the next big step towards your efficiency and comfort.
1. Minimalism Home Office
Minimalism has become one of the predominant styles in the contemporary era. So, if you'd like to build a low-cost but aesthetically-pleasing workstation setup at home, minimalism is the way to go.
This style is characterized by the presence of white, cleanliness, and organization. So, including as few items as possible at your workstation is a good way to start. As for your desk peripherals, try to keep only what's necessary: your phone, keyboard, and mouse (wireless), and your computer screen or laptop.
2. Transitional Home Office
"Transitional" is nothing more but the combination of the Romanesque and the Gothic styles, more or less. It marks the transition between the former and the latter, so elements of both styles are present in the architecture.
These styles often depict a classy atmosphere where you can see the contrast between the elements of both artistic movements. So, if you'd like to build an extravagant home office, this is your predilection style.
3. Boho Home Office
If the bohemian style is what you like, then this is the way to go. It is certainly a good home office upgrade, and the best part is that you can build it easily if you're already familiar with the style.
A boho home office includes exotic, tropical elements. So, including warm colors and textures is the way to go with one of the best home workstation ideas. It can be a bit hard to achieve the results you want, but it will be worth it in the end.
4. Gaming Home Office
Who says you can't combine your gaming room with your home office? This tech office design will make you think otherwise!
Gaming rooms often combine dark colors with other geek styles. Some common elements are RGB lighting, for instance. However, you can combine them with all the elements you think that may fit your new home office gaming room.
5. Mid-century Home Office
The Mid-century style has proven to be timeless as it is one of the most used styles in a home office setup checklist.
This style is characterized by the presence of warm caramel-colored wood furniture. However, warm brown colors are predominant in this style, as well as colors like mustard yellow and dark red – mostly desaturated colors.
Although most chairs work pretty well with this style, Eames Lounge chairs are the most used in Mid-century home offices.
6. Blush Tones Home Office
"Blush Tones" are actually any shade of pink that comes to your mind, although the softer, the better. It also combines white, and if you like it, you can also combine a few dark elements, such as dark wood. This way, you will create some "contrast" and enhance the room's overall atmosphere.
7. Orange Home Office
An orange home office can be an excellent choice as it is a color associated with excitement, enthusiasm, and a positive mindset. As an energetic color, you will be contributing to your productivity and mood throughout the day if you choose to go with this style.
Orange home offices combine with pretty much any color, although black, white, and caramel brown work best with it.
8. Moss Green Home Office
If you'd like to bring different home office vibes to your workspace, you can choose to go with a moss green home office.
Green is a color that is associated with harmony and balance. So, it can help you remain calm throughout the day, no matter how stressful the day turns out. Green is easy to combine. All you need to do is include wooden pieces of furniture. Since this is moss green, then darker shades will work better.
9. Urban Farmhouse Home Office
The urban farmhouse style is characterized by the combination of "accent walls," darker colors, modern illumination settings, and artwork. The most popular color for this choice is gray, which happens to work pretty well with office environments.
So, if you'd like to complete your home office checklist, all you need to do is add elements such as the ones described above.
10. Industrial Home Office
Industrial home offices are not for everyone, but they do look incredible. Some of its most remarkable aspects are table lamps, dark-cushioned chairs, and even pendant lights. You can also incorporate metal into the home office layout for the successful incorporation of the industrial style.
11. Bold & Feisty Home Office
Bold & Feisty home offices include accentuated colors into their layout. You'll see that all the elements are outstanding, which is exactly the purpose. You can try including colors like dark or light gray, white, and caramel brown wood to achieve the desired effect.
12. Art & Monochrome hues Home Office
If you like everything to be the same color in your home office setup checklist, then you can try this style. It isn't 100% monochromatic, but it accentuates a specific color (mostly black, but it's combined with white). You can combine it with any other color as long as you keep the black levels higher than everything else.
13. Rustic Home Office
If you like a rustic style better, perhaps this workstation set up at home can be better. It's easy to achieve, as it mostly includes wooden pieces of furniture, as you can see in the image.
14. Library Feel Home Office
A library feels like a home office is characterized by the combination of "rustic" elements and big bookshelves. It is relatively easy to achieve, and it's excellent for those with large piles of files.
15. Dual Home Office Workstation
If your home office setup checklist implies setting up an office for two different people, what you can do is to include a two-person desk or a desk with a large surface and combine it with one of the styles mentioned above.
Conclusion
Once your workspace setup at home is complete, you are ready to get to work. There are many ways to stay productive and maintain your desk setup. Keeping the office clean, taking a break occasionally, staying hydrated, and adjusting the room lighting and temperature are some examples. These may seem like small and insignificant steps, but they all go towards making your home office as comfortable and conducive for work as possible.
In this full home office setup checklist for setting up your home office, you got several excellent home workstation ideas to implement in your home. A good home workstation setup starts off with defining the home office area, creating an optimal work environment, furnishing the office with desks and other items, and then adding all the necessary office accessories. Once all of those steps are completed, you can finish up with some decorative and personal items. Since you worked on the design yourself, you can expect to have a workspace you are proud of to do your day-to-day work.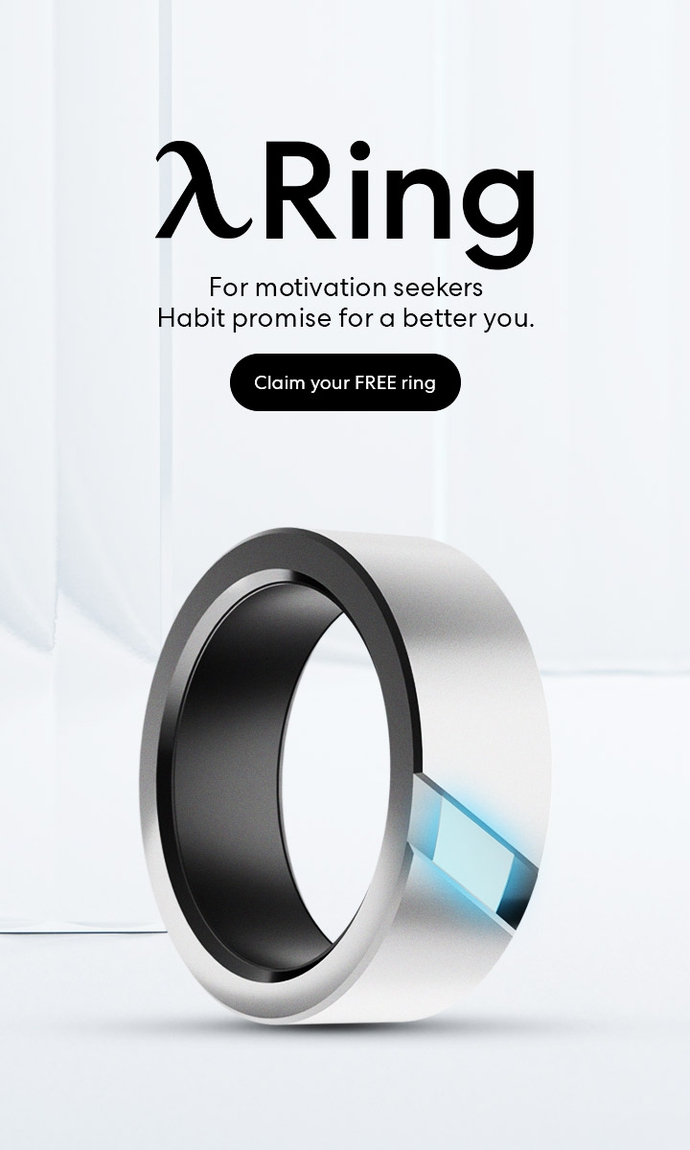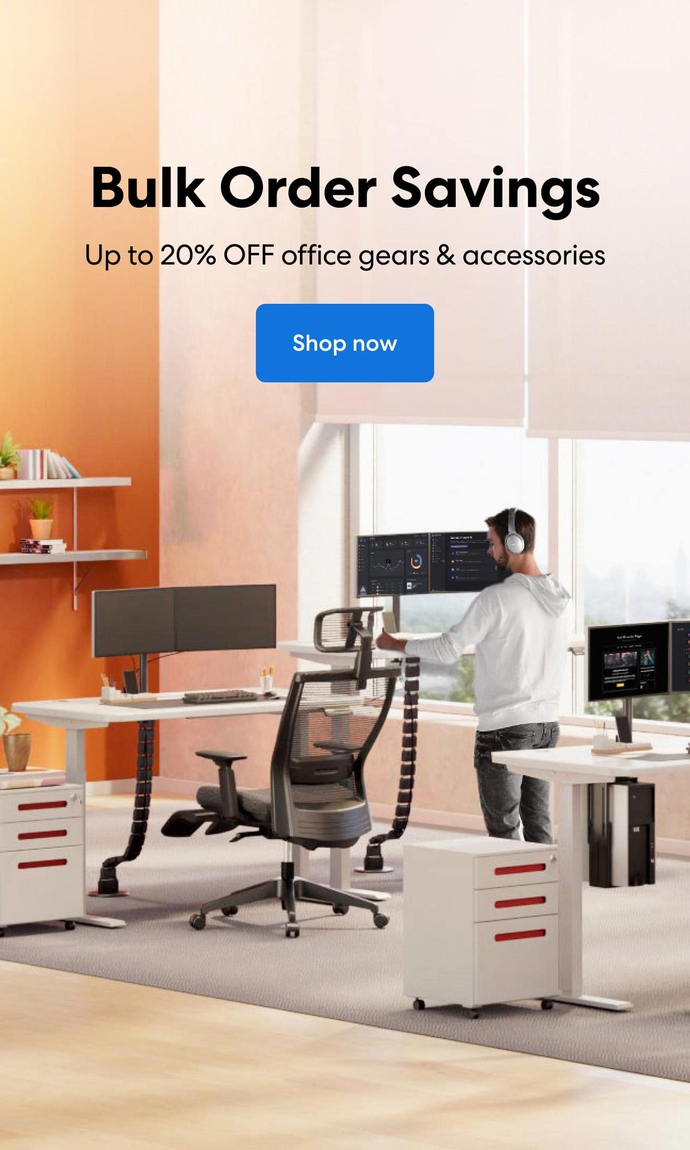 Subcribe newsletter and get $100 OFF.
Receive product updates, special offers, ergo tips, and inspiration form our team.