Workplace Inspiration
Accessory Dwelling Unit Regulations in California - Laws Explained

Autonomous
|
Jan 29, 2023
1,313 Views
As a self-contained, residential unit attached to an existing single-family home, ADUs are known as accessory dwelling units. Unlike a primary home, an ADU prefab cabin must have all of the amenities of a primary home, including a kitchen, a bathroom, a sleeping area, and storage space. 
Granny flats, also known as ADUs, are becoming more and more popular. It is a great idea to build another living unit in Los Angeles, where there is a shortage of housing. You can earn additional income from them, and they can greatly increase the resale value of your home and the accessory dwelling unit law in California. 
Many people are unsure whether to build a brand-new unit within the perimeter of the property that they own. It's worthwhile because of the initial cost, which is much lower. In some cases, the cost per square foot incurred when building the physical structure of a new prefab ADU might be a little higher than usual, but the overall investment will pay itself off. Investing in ADUs can be a great way to enhance the real estate and properties you own, especially  If you plan on selling them soon or don't have the budget to purchase a new one. Let's explore some information about accessory dwelling unit regulations!
Tax Implications
When you build your ADU, one California accessory dwelling unit law is that your taxes will be assessed. If you haven't had an assessment since purchasing your home, it's not necessary to get one. This will be a blended assessment, where the value of the new unit is added to that of your existing home.
How Do I Know If I Can Build An ADU?
You can easily build an ADU in California as long as your ADU is of a certain height; you don't need a permit.
What Are The Requirements For An ADU?
In California, you will need a state-wide exemption if you want to build an ADU of up to 800 square feet, 16 feet in height, and with setbacks of 4 feet on each side and rear. 
Under ADU law, there is no requirement for a state-wide exemption ADU to meet minimum lot size, lot coverage, or floor area ratio. 
In spite of the fact that counties and cities have to license ADUs or JADUs, they don't have to adopt JADU and ADU ordinances. In any case, cities/counties that adopt ADU prefab office shed ordinances must stand up to the ordinances in 60 days to HCD. 
1. Check Development Standards to Ensure Your Property Is Eligible for an ADU interior 
In accordance with local development standards, ensure that your lot qualifies for ADU DIY cabin kits before you design it. The following are some things to keep in mind: 
Density

Maximum Height

Setbacks

Utility Easements

 
2. Make sure you have enough parking. 
3. Your prefab log cabin ADU site access should be planned. 
4. Take privacy into consideration. 
5. Make sure you understand the site conditions. 
6. Analyze existing utility connections to determine if they can be used. 
An ADU needs to be less than 16 feet tall in general. Your ADU can't be denied a building permit if it's smaller than 750 square feet and below that 16-foot height.
Is Your Property Suitable For An ADU?
An accessory dwelling unit is an addition to an existing or proposed home. As a stand-alone project on a vacant lot or as part of a commercial building, an ADU cannot be built at the same time as or after a home is constructed on your property.
5 Things To Know When Setting Up Your ADU
The benefits of an ADU can be similar to those of an addition.

Habitability is essential for an ADU.

It is better to invest in an ADU.

Comfort and privacy are provided for family and guests.

There are many ways to gain more space in your home in California, including adding an Addition or an ADU.
Is There A Future For ADUs?
There is a bright future for accessory dwelling units (ADUs)! In the U.S., we are currently underbuilding housing, and production needs to increase to keep up with population growth. Due to this problem, ADUs provide a solution from which homeowners can greatly benefit.  
As a result of the state-wide push for ADUs, California homeowners are benefiting greatly. The CalHFA (California Housing Finance Agency) is offering a grant to households with "low to moderate" incomes (which is not really that low - the threshold for SF is $300k/year and under) who want to build an ADU. 
A grant of up to $40,000 is available to California homeowners for Building your new ADU! With more remote workers and less desire to own a large home, the future of ADUs is bright. (Previously, it was $25,000, further consolidating a push for ADUs.)
FAQs
Are accessory dwelling units permitted in all states?
The Texas ADU landscape is more open than that of other states when it comes to ADUs. However, this state only permits the construction of ADUs in designated zones. However, this must be done per strict accessory dwelling unit regulations.
Building an accessory dwelling unit is permissible.
There must be a connection between the ADU and the main house. There can't be a separation between it and the property. There must be a common structure between the ADU and the main house (not a separate building). Any sleeping area for children (such as a crib or furniture for children) is not allowed in the ADU. 
If My Property Is Zoned For Another Use, What Should I Do?
Yes, your property is zoned for another use, such as single-family or multi-family residential. 
The legality of accessory dwelling units
In some states, it's become pretty common for owners of houses of virtually any size (and condition) to modify them so that portions can be rented out. When these changes are discovered, they are penalized and forced to revert to the original condition. An example of illegal changes is converting a garage into a suite, designed in violation of the building codes. 
The reason it's an accessory is that it's a secondary part of your house: you're adding on to or remodeling your home in order to convert it into another dwelling unit that will be used almost exclusively for rental (income) purposes. That's why it's called that. 
It depends on the state's building codes: we've seen plenty of illegal changes, which are a slippery slope to hiring cheap and shady contractors and substandard workmanship. There are legal and safety issues associated with all of these.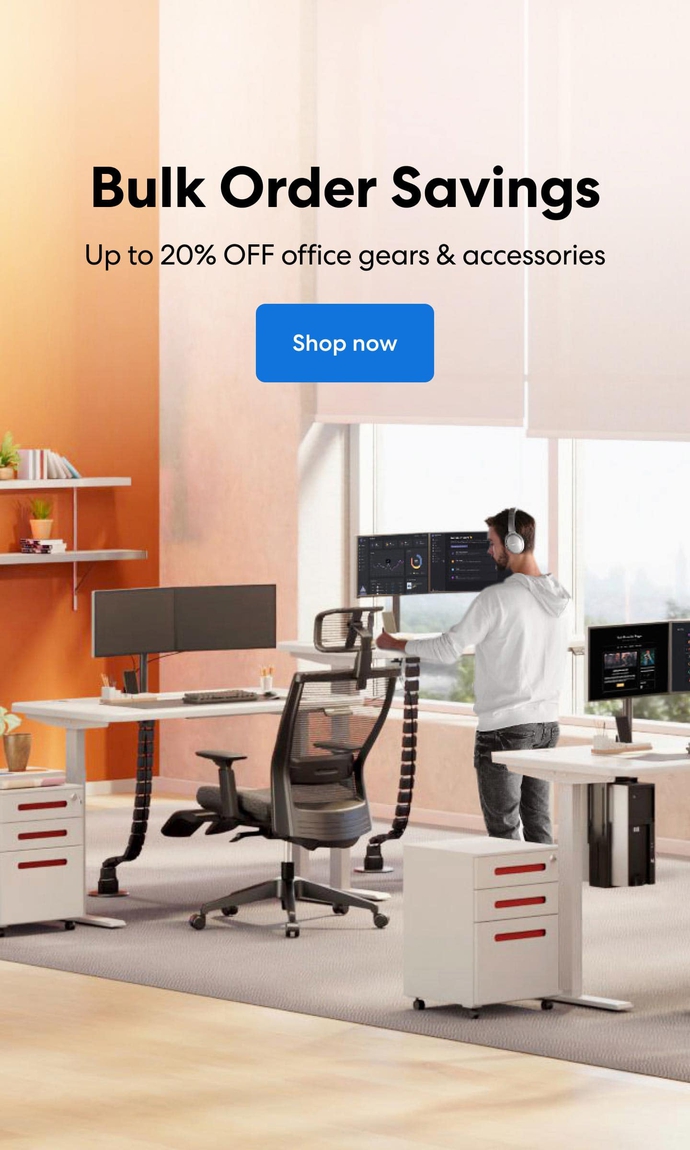 Subcribe newsletter and get $100 OFF.
Receive product updates, special offers, ergo tips, and inspiration form our team.