Smart Products
Building a Home Office Pod in California with Autonomous

Autonomous
|
Dec 21, 2021
2,148 Views
The global pandemic has forced countless workers to perform their duties remotely. While certain areas of the world are recuperating, the future of remote working remains uncertain. 
Despite the fact that many offices are resuming work as it was prior to the pandemic, it has become evident that employees do not need to be seated at their desks in order to be efficient, focused, and productive. Therefore, many organizations prefer to keep their staff working from home on a long-term basis. 
This doesn't just save the business money regarding overhead costs, but it is also preferred by many people who have realized the benefits of working from home and enjoying more quality time with their families. 
However, working from home in a way that is productive may be challenging if you don't have a dedicated workspace. Fortunately, work pods in the form of modern backyard office sheds, have provided a simple solution. 
You may have heard of the Autonomous WorkPod, and now you're ready to build one in your backyard. Here is everything you need to know about building a home office pod in California with Autonomous. 
What Is a Home Office Pod?
Office pods are a growing trend. These intelligently designed workspaces are the result of a shift in work culture. 
While working from home does have its advantages, it certainly has its challenges, too, and getting the silence and freedom to work efficiently can be difficult. Home office pods provide a home away from home where workers can go to escape the hustle and bustle and focus on the task at hand. 
With so many people still working remotely, the home office pod is a booming trend that has undoubtedly taken off in 2021. These little free-standing buildings are known by various names, including acoustic pods, phone booths, and home office capsules. They were primarily designed to create an office space where there isn't one. 
There are two types of office pods for your home in California. The first is an office pod for the home that is essentially a smaller version designed to create a private space for you to work in within the home. Another type of pod is the outdoor work pod. This type of pod is usually larger and requires more features such as weatherproofing. 
The Benefits of a Work from Home Pod in California
If you are wondering how you can benefit from acquiring a home office pod, here are some benefits you can expect to receive. 
Noise elimination. With a pod, you can close the door on all noise distractions to find a quiet place where you can focus on the task at hand.
Improved productivity. A dedicated space to perform your duties without any distractions.
Reduce stress levels. You can effectively lower stress levels by dulling the noise with a dedicated home work pod in California.
Maintain confidentiality. Many professions call for confidentiality. If you're worried about maintaining your clients' confidentiality, installing a work pod outdoors may provide the ideal solution. 
1. Introducing the Autonomous Pods
If you have been a fan of Autonomous' innovative and functional ergonomic furniture, then you are in for a treat with the Autonomous home office pod in California. These futuristic structures have everything you didn't know you needed and so much more! The best part is that there are three to choose from. Here are some of the most innovative office pods for sale. 
The Autonomous WorkPod is the ideal home office alternative, providing one of the most efficient solutions to the requirement for a designated workspace. 
Glass floor-to-ceiling panels provide the finest view of the natural world in your locale, allowing you to experience the pleasures of the outdoors without being distracted by noise. Here are some of the features you can expect with this office pod for your home in California. 
A Zen Space for Optimum Productivity and Focus
The Autonomous WorkPod is a self-contained workspace that can be placed in your garden or wherever else you see fit. It helps you keep your professional and personal lives distinct, allowing you to achieve the work-life balance you desire. 
This pod is also totally soundproof, ensuring that outside disturbances do not distract you, which means that you can conduct business calls without being bothered by outside noise. 
Easy Installation
You do not need to employ architects, contractors, or builders to construct your outdoor office with the Autonomous home office pod in California. It is delivered in prefabricated parts that you can quickly and easily install in the desired location. 
The setup of your brand-new workplace can be completed in less than a day. To make things easy for you, it also includes pre-wired surfaces and other amenities like air conditioning and electrical outlets that have been preinstalled.
Weatherproof Technology
Autonomous' WorkPod is also built to accommodate the weather conditions in your area. Whether it is wind, rain, snow, or summer heat, this outdoor office is made to withstand anything. The workspace can endure temperatures as low as -60 degrees Fahrenheit and as high as 122 degrees Fahrenheit. 
Additionally, it has also been designed to be elevated off the ground. This allows it to not only keep bugs, mold, water, and heat out, but it also means that the pod can be set up on virtually any solid surface, unlike many other pods, which leads to the next point. 
You can Set Your WorkPod Up Anywhere
This home work pod in California adapts to any ground and setting it's in, so you can make it a part of your home, regardless of what your backyard looks like. With a base that can support up to four tons, the office pod may be placed anywhere, whether it be on bricks, gravel, or grass. 
It is built from glass, wood, and aluminum, and it has a clean and modern appearance that is sure to make you look forward to your workday. The home office pod in California measures 86.6 by 126 inches on the outside, and while it may appear small, it has enough room for a worktable, chair, and even a bookcase. 
Choose from Two Different Options
The WorkPod is available in two versions, namely the Naked Version and the Fully Equipped Version. Aside from the lighting and the temperature control unit, the Naked Version includes only the WorkPod and no other functions or extra features. 
A SmartDesk Pro, ErgoChair Plus, dual monitor arm, filing cabinet, cable tray, and anti-fatigue mat are all additional features that are included in the Fully Equipped Version. 
2. The GymPod
Anyone who has tried to follow a workout regime at home during the pandemic without a dedicated space knows how difficult it is. Thankfully, you can purchase an Autonomous GymPod to give you the privacy and dedicated space that you need to keep you motivated to reach your fitness goals. 
Like the WorkPod, the GymPod also has ceiling-to-floor glass windows that give you the perfect view of the outdoor scenery, boosting the benefits of your workout through added relaxation and stress relief.
The GymPod includes climate control, too, so you're not left feeling sweaty and uncomfortable after a long workout session. 
3. The GamePod
Avid gamers struggling to find a private space to enjoy their gaming sessions can benefit from the use of a GamePod. This innovative outdoor structure can offer gamers the privacy and dedicated space to enjoy their favorite pastime. 
The Autonomous GamePod also gives you a brilliant view of nature, so you can take in the sights of the sunset rather than being cooped up in a cluttered bedroom. 
You can also invite your friends over for a gaming session with the assurance that they are comfortable because the GamePod has climate control features and is also spacious enough to accommodate a number of people. 
Before Ordering Your Work Pod, Consider These Factors
Investing in an outdoor home office pod in California is a big deal, and there are certain factors that you must consider before you can order your pod. 
Location
You may have heard the saying "location is everything," and it is certainly true when it comes to deciding where to put your home office pod. Autonomous WorkPods have been designed to allow you to benefit from your natural environment, so positioning it in a small backyard space where all you have to look at is the fence defeats the purpose. 
Positioning can also affect the amount of natural lighting you receive, so be sure to choose the right space for your new outdoor work area.
Local Requirements
All homeowners must obtain permission or draw up building plans before renovating their property or adding any permanent fixtures. Therefore, before setting up a home office pod in California, it is essential that you check the regulations in play in your area and obtain any necessary permission from local authorities before you can begin the installation. 
Size
Ensure that the outdoor home office pod in California you choose is large enough to meet your requirements. If you choose a small pod and two people need to use it, you may find that it is counterproductive. 
You also want to ensure that the home office pod is small enough to fit in your backyard. Measure your space to see whether it is large enough to accommodate an outdoor home office pod without causing the space to look cramped or cluttered before you make a purchase.   
Furnishings
Many work pods do not come fully equipped with furniture, so keep aside a portion of your budget for this. The furniture you choose is just as important as the office pod itself because it directly impacts your health. Autonomous has a good range of ergonomic chairs and standing desks to choose from to furnish your home office. 
You can also opt for the fully equipped version of the Work Pod that comes complete with the home office essentials you need. 
Terms and Conditions You Need to Know
Before purchasing your office pod for your home in California, there are a few terms and conditions you should know. 
Trial Policy, Returns, and Warranty
The WorkPod includes a three-year warranty. This warranty covers any manufacturer's defects and covers replacements of any components and extends to any equipment that comes with the fully equipped version. Additionally, there is no trial policy for the actual WorkPod. 
Autonomous also offers a 30-day trial period and a 30-day no-hassle return policy for the additional equipment included in the fully equipped version, so you can try it out to determine if it's right for your home office. 
Cancellation
Customers who place an order and receive tracking numbers cannot expect to receive their money back if they cancel the order. In this case, a 30 percent cancellation fee applies. 
Assembly
While Autonomous is responsible for shipping the prefabricated parts to you (which is free in the United States), construction and assembly remain your responsibility. You may contact the Pod team by sending an email to [email protected] to obtain build-related advice. 
Schedule Your Autonomous Pod Tour Today!
Purchasing a home office pod is a significant commitment, and you may be hesitant to do so before seeing an Autonomous Pod for yourself. 
You can, however, book an Autonomous Pod tour to test one of our innovative, futuristic pods. To meet your demands, choose from a WorkPod, a GymPod, or a GamePod. If you require additional information, you may schedule a call with one of our representatives or use our live chat tool. 
Final Thoughts
We have already seen significant changes in the way we work thanks to the global pandemic, and one design element that has become trendy during this period is the home office pod. It provides a sanctuary where workers can go to escape the distractions and get the privacy they need to perform at their best. 
The Autonomous WorkPod, without a doubt, provides adequate room for working remotely post-pandemic. It strikes an excellent combination between efficiency, aesthetics, and cost, essentially permitting you to 'go to work' while being near your family at the same time.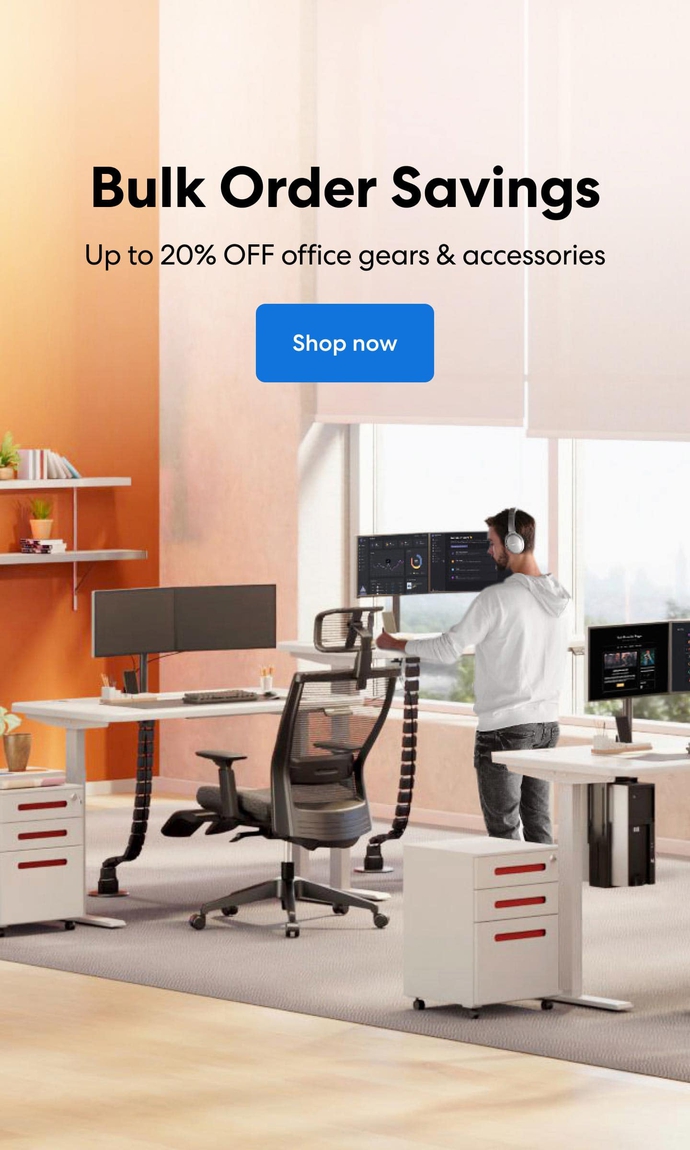 Subcribe newsletter and get $100 OFF.
Receive product updates, special offers, ergo tips, and inspiration form our team.