Workplace Inspiration
Full Guide for an Aesthetics Personal Home Office

Autonomous
|
Dec 11, 2021
2,432 Views
For many of us, working from home has become the new normal due to the coronavirus epidemic. Setting up a personal home office or a separate working place might help you avoid distractions and stay focused on your job. Our comprehensive guide will show you how to get started. You may build a working place that includes everything you need to knuckle down from home, whether you're utilizing a spare room or a study, the kitchen table or your summer cottage. It's crucial to have dependable technology (strong broadband is essential), but it's also critical to set up the space and decorate it in a way that makes it enjoyable to work in.
With working remotely and digital education becoming the standard for people and families across the globe, the home office has evolved into one of the most significant and desirable spaces in the house. It's crucial to design your office with a few key principles in mind to ensure that it works as hard and efficiently as you do. Here we will be sharing some personal home office ideas for you to set up inside your homes.
Guide to Your Personal Home Office
The basics of an aesthetically pleasing personal home office design includes first understanding the aesthetics. It is a fundamental design consideration that determines how appealing a design is. Aesthetics include visual elements such as balance, color, mobility, patterning, scale, structure, and negative space. Designers employ aesthetics to supplement the utility of their designs, enhancing usefulness with appealing arrangements. Here is a simple guide to follow for an aesthetically pleasing home office setup.
Rationality and personalization both have visual appeal
While certain aesthetic decisions will appeal to all people and others are perceived as faulty almost everywhere (e.g., red items on blue backdrops), factors such as your culture, age, and educational qualification will influence how you perceive your design. Now, because you'll be spending a lot of time at your home office, pick a color scheme that isn't too dull or too vibrant.
Dedicate a location for your home office
Sitting on a computer, working for hours requires some quiet. You can't be sitting next to your closet and pretend you are working fine. Wherever you decide to set up your home office desk layout, please consider the traffic around the area and its capacity to handle interruptions. Moreover, if your clients are expected to drop by at your home office, you'll need a secluded area with plenty of seats.
Don't sacrifice form for function
Your workstation, shelves, and storage should work for you, not against you. Before you buy furniture, think about your workflow and what you need at your fingertips, and then seek for pieces that are both attractive and useful. Artistic items or trendy metal furniture can be used in a contemporary work from home setup.
Invest in a fantastic chair
You sit on your leather chair for long; an attractive, ergonomically appropriate, and comfy seat is well worth the money. I always prefer having the most ergonomically correct office chair in my home office.
Visually pleasing space
When you look up from your computer, place the desk so you can look at anything other than a blank wall (even if you like the color). Luminance from a window is best, but if you don't have one, place a lovely picture over the desk or turn your chair towards the entrance.
Accessorize with Cozy Accents
Select accessories that improve the comfortable atmosphere of your personal home office setup, such as a gorgeous mug for a pencil holder, fashionable notepads and sticky notes, and a colorful waste basket, unless you're looking for a modern appearance. Wrap a beautiful fabric around your bulletin board, and conceal practical shelving behind drapes made of the same materials. Whether it's your kids' framed artwork or a famous painting, hang encouraging posters on the walls.
Personal Home Office Design and Décor Ideas
The current tendency is to move away from working on a slab of countertop in the kitchen and into a comfortable and well-appointed home office. Therefore, here are a few out of the box home office hacks and décor ideas for you to revamp your personal home office setup spaces.
Investing in Multipurpose Furniture
With so many folks working in houses that serve many roles at the same time, versatile home office furniture is becoming increasingly popular. A multipurpose table is one of the most adaptable (and crucial) objects to buy right now.
Decorate in an Ad-hoc Manner
For a work from home setup to be more welcoming you must avoid the temptation to pick out form - fitting furniture pieces and to instead mix fabrics and textures and revamp the flashes of color to make your area feeling vibrant and exciting.
Ditch the Same Old Desk Full of Drawers
The days of dragging in bulky brown furniture has to be a thing of the past. Manufacturers are now recognizing that storage might just as easily be consigned to a drawer near your personal home office.
Incorporate Woody Textures
Spaces that integrate various wood tones are attractive and could be the most intriguing in terms of décor. Mixing raw blonde timbers with black stained woods and even moderate tones like hazelnuts is a good idea. In a home office, I like to incorporate an antique or repurposed piece of wood furniture. It frequently acquires the 'character' that the place requires.
Bookshelves to add spice
Floor-to-ceiling shelves draw more attention to a home office organization while also providing excellent storage. However, like with other areas of your home office, you'll want to keep clutter to a minimum.
With most of us working remotely, your personal home office is probably attracting increasing attention. Although design trends come and go, your current objective should be to create a place that is not only practical but also reflects your personal style. When it comes to being able to filter out noise, privacy is one of the most important factors to consider, especially if you make a lot of video calls throughout the day.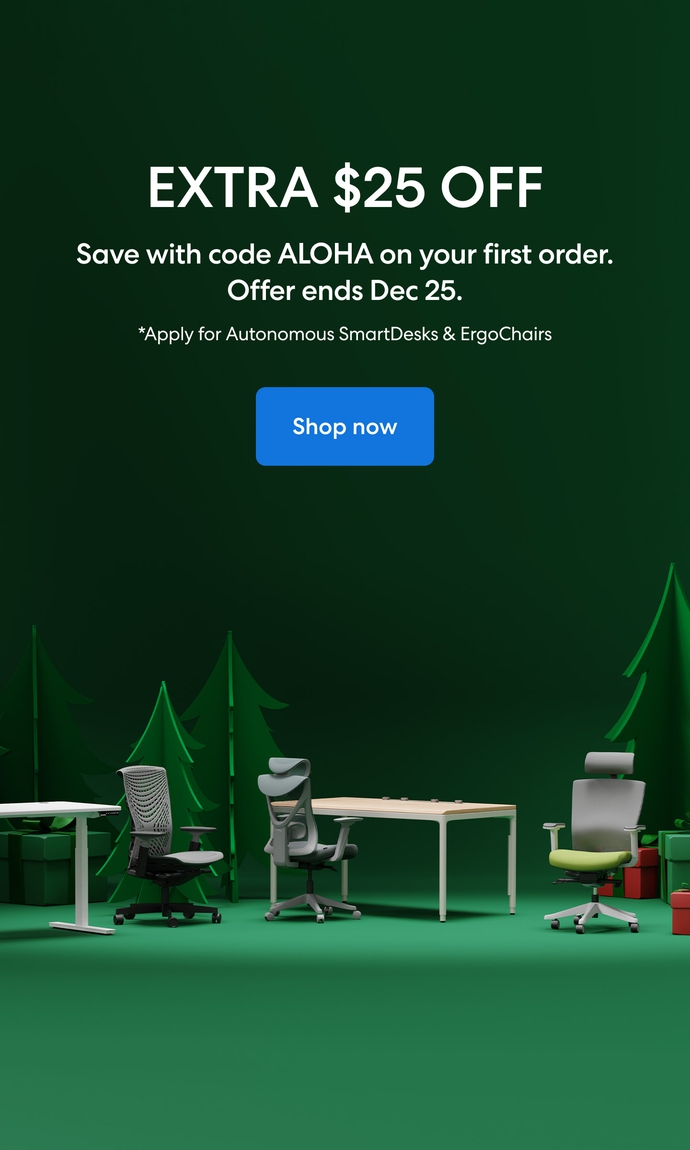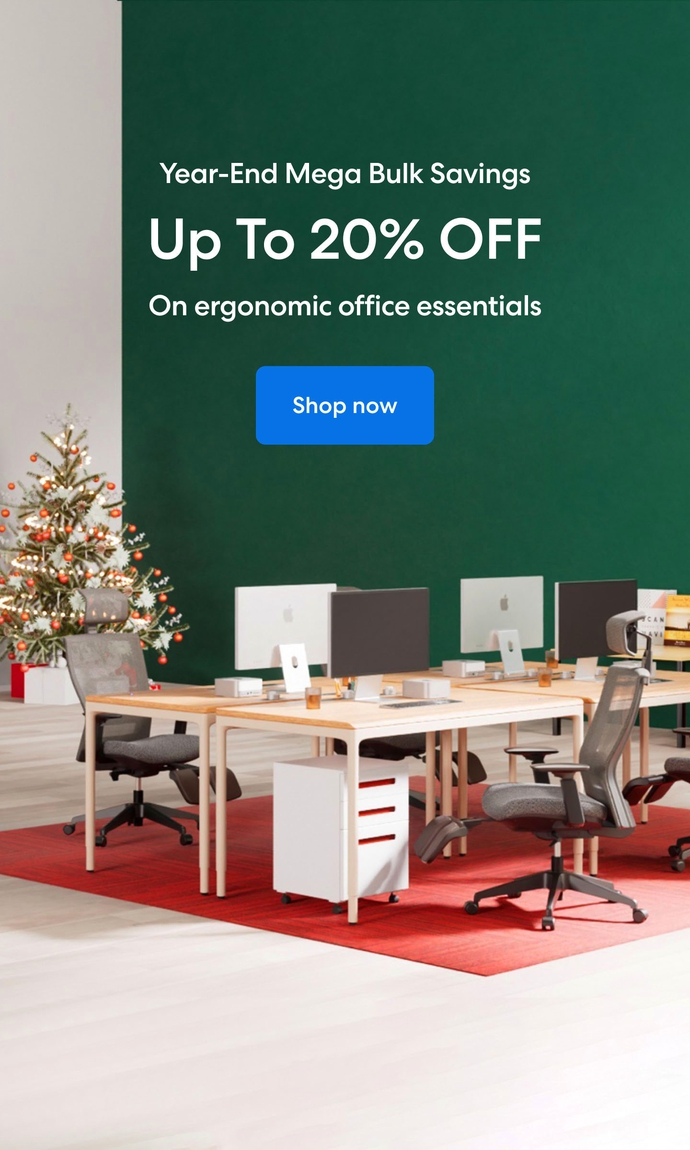 Subcribe newsletter and get $100 OFF.
Receive product updates, special offers, ergo tips, and inspiration form our team.