You need pure air if you want to ensure your health while you're working. There are many viruses, bacteria, and even mold in the environment, which is why having an Airdog air purifier is such a good idea. Read on, and find out about the best models you could buy. 
Airdog: All You Should Know about the Brand
If you want an air purifier, you need to make sure that you're buying it from a top brand. It's an item you might have near you at all times, which is why verifying its quality is so important. 
Buying an air purifier from a brand without credentials is immensely dangerous since you're exposing your lungs to an unknown air source. However, Airdog is one of the most famous brands to sell you fantastic items at a great price. 
Airdog's experts were inspired by Nikola Tesla and Steve Jobs. They started developing the first air purifier with a reusable design. Additionally, all of the brand's products are environmentally friendly. 
Every expert behind Airdog cares about your safety, which is why they want to ensure that you have pure air. Thus, all the brand's air purifiers are tested. The professionals also wish to guarantee that pure air is accessible to anyone around the world. 
Having pure air is as important as eating since it allows your body to function properly. If your air isn't pure, you might suffer from respiratory diseases that could cause a lot of complications. 
Fortunately, Airdog is a brand that has been on the field for some time now. Since it prioritizes customers' safety, experience, and opinions, its experts are constantly working to improve all the products they offer. 
What Products Does Airdog Sell?
If you already know about Airdog, you might know about air purifiers. Nonetheless, that's not the only thing you can buy from this brand. 
You could also buy an Airdog air filter, screen replacement parts, accessories, and even other types of purifiers, for example, one for your car. 
To find the best Airdog air purifier, you have to keep several things in mind. On the one hand, everyone has different needs, so what works for you might not be convenient for other office workers. 
On the other hand, Airdog offers different options because its experts want to help as many people as possible. Therefore, just because you pick a specific model doesn't mean that the others are not high-quality items. The best Airdog air purifier for you is a specific item, but the store still offers other fantastic options. 
Overall, you should remember that Airdog offers top-quality products, and its experts are focused on giving you pure air every time you need it. After being inspired by Steve Jobs and Tesla, Airdog's professionals have one goal in mind: to never stop until they give technology's benefits to everyone. 
Even though access to pure air sounds like something unimportant, it's one of the essentials if you want to be healthy. You spend a lot of hours in your office, so an Airdog air purifier might be the item you're looking for to change your life around. 
Airdog Purifier Series: Which Model is the Best?
The brand offers three different types of purifiers you should examine before buying: the X3, X8, and the Airdog X5. 
Take a look at all the information about each model. To find the best Airdog air purifier, you need to examine each item available, along with all its features. Otherwise, you can't make the best choice. 
Although there are three different models, one of them might fit your needs better than the others. Thus, write down the characteristics you believe are convenient for you, identify how much you're willing to pay, and buy the best Airdog air purifier! 
1. Airdog X5 Purifier
Your day can have a fresh new start if you use the X5. It's a completely new way to breathe since you're breathing safer, cleaner, and healthier air. 
This model includes TPA technology, which means that it can deal with 99.9% of the viruses in the environment, including COVID-19. At the same time, it takes care of air pollutants and removes them as well. 
Compared to other air purifiers, the X5 is much more effective. Its efficacy relies on the technology it uses, which is something not all models have. Thus, if you want an innovative product with top-of-the-notch settings to ensure you're healthy, this might be the one for you. 
Some people are wary of buying air purifiers because many models require you to spend hundreds of dollars each year. Since you need to replace the filters, you might need a lot of money to continue using your purifier. 
However, that can never happen with the X5. It uses reusable collecting plates instead of filters, which means that you can wash them time and time again without worrying about buying replacement parts. 
Additionally, since the X5 uses plates, you're helping the environment if you buy it since you're not accumulating so much waste by using filters. 
When you're looking for the best Airdog air purifier, you probably want to ensure that the item you buy is not very noisy, especially if you're using it in your office. 
Having a noisy purifier might be a very uncomfortable experience. Work often requires you to stay focused and relaxed, which may be impossible if there's a ruckus around. 
Fortunately, the Airdog X5 is one of the quietest models you could find out there. Once you turn it on, you might quickly notice that it sounds like a soft hum. Its design is perfect for a relaxed and peaceful workstation, which is why it's an ideal item to have in your office. 
Furthermore, some people are not convinced about buying an Airdog air purifier because they think the models are difficult to operate. Nonetheless, the Airdog X5 offers user-friendly features, so you should add it to your list of work-from-home equipment you should buy. 
There are other models on the market, but the Airdog X5 is easy to use, effective, quiet, and gives you fantastic technological features. Therefore, it might be everything you were looking for to purify the air in your office. If you buy it and add some essential desk accessories, you could have the workstation of your dreams! 
2. Airdog X8 Purifier
The second alternative on this review is the Airdog X8, which is another fantastic model the brand offers you. This option is immensely famous for killing most bacteria that could affect you, and it's popular because it's ideal for indoor spaces. 
Some air purifiers collect bacteria and air pollutants in their filters, so you have to constantly change them to ensure your air stays clean. However, that never happens with the X8. 
Instead of simply collecting the dangerous elements in your environment, the Airdog X8 destroys them as well. Consequently, you never need to worry about bacteria, viruses, or air pollutants. 
Technology can help you have a better life, and this is exactly what it does when you buy the X8. It detects everything perilous in your environment and gets rid of it, but that's not all this model does. 
The Airdog X8 also automatically adjusts its features depending on your room or office's characteristics. Therefore, you don't have to change much of its settings if you don't want to. It scans your surroundings to identify indoor air quality and then purifies your air if it needs it. 
Some people want to keep track of the purity of their air, and that's something you can do with the X8. It includes a laser AQI detector, and you can place it anywhere you want and get all the details about your air quality in real-time. 
If you work from home, you might want certain items that fit your needs, especially if you're choosing everything on your office work equipment list. The Airdog X8 might be a fantastic item to add to your workstation because it offers you wonderful safety features. 
This model is made of strong plastic, which means that it's immensely durable, but it's also safe if you have children at home. At the same time, it includes a safety lock, so if you accidentally open the back panel, it shuts down. 
Overall, there are different models, but if you want the best Airdog air purifier, you should consider all the features that the X8 offers you. It has incredible technology, safety features, and adjustable characteristics.  
You can enjoy the X8's incredible characteristics whether you work from home or your office. Even so, if you're not convinced, you could also buy the Airdog X5 or the X3. 
3. Airdog X3 Purifier
The last item on this Airdog air purifier review is the Airdog X3, which is another one you might want to examine before choosing the model you want. 
Building your office is not easy, especially when you're picking the best items to have with you. You must choose ergonomic furniture, big and useful desks, and many more things like smart office accessories. 
Some people believe that the process is so complicated that adding an Airdog air purifier to the list of things they want to buy might only make things more challenging. However, that's not the case, especially if you pick the X3. 
When you buy air purifiers for the office, you probably want to ensure that they're high-quality items that provide you with the best features, for example, top-of-the-notch technology that guarantees that your air is pure. 
If that's your case, you might be delighted to check out the X3 since it's one of the best models you can buy. The first thing you should keep in mind about this option is that it's designed with incredible technology that no other purifier can offer you. 
Even though air purifiers from other brands collect the dangerous elements in your air, most of them don't get rid of them. Therefore, they might not provide you with clean, healthy, and reliable air. 
Instead, you might be breathing in an environment that's full of viruses and bacteria, which could be immensely dangerous. Consequently, you should buy an air purifier that can ensure your safety, which is something that only the X3 can do. 
Unlike other purifiers, the X3 Airdog air filter gets rid of all viruses, bacteria, and mold in your environment. At the same time, since it doesn't rely on single-use filters, you never need to worry about spending hundreds of dollars buying replacements, so it's a great option if you're on a budget. 
The X3 is also very safe and durable since it's made of reliable materials. Thus, buying it means you get an item that can stay in your office for a long time before needing any replacement. 
Some people are worried about the environment, and they want to do everything they can to reduce their waste. If that's your case, this purifier might be the perfect model for you since it uses reusable filters. All you need to do is grab the filters, wash them properly, and you're ready to keep breathing pure air! 
Final Verdict: The Model You Should Have
Picking the best Airdog air purifier is not an easy task since you have to consider many different features.  
Nonetheless, if you work in a spacious office, the X8 might be what you're looking for. Its design benefits larger workspaces, and it could be the perfect addition to yours. 
If you like the classic feeling of having a purifier with an Airdog air filter, then you should choose the X3 since it has reusable ones you can wash. 
Lastly, if you want top-of-the-notch TPA technology and user-friendliness, the X5 could be the one for you.  
Keynote Takeaways
All Airdog air purifier models are incredible items you could add to your office, regardless of whether you work at home or not. 
You need pure air to stay healthy, so you should prioritize buying one of these models. Now that you know more about the best Airdog air purifier alternatives on the market, you should pick the one you want to buy and start purifying your office air as soon as you can!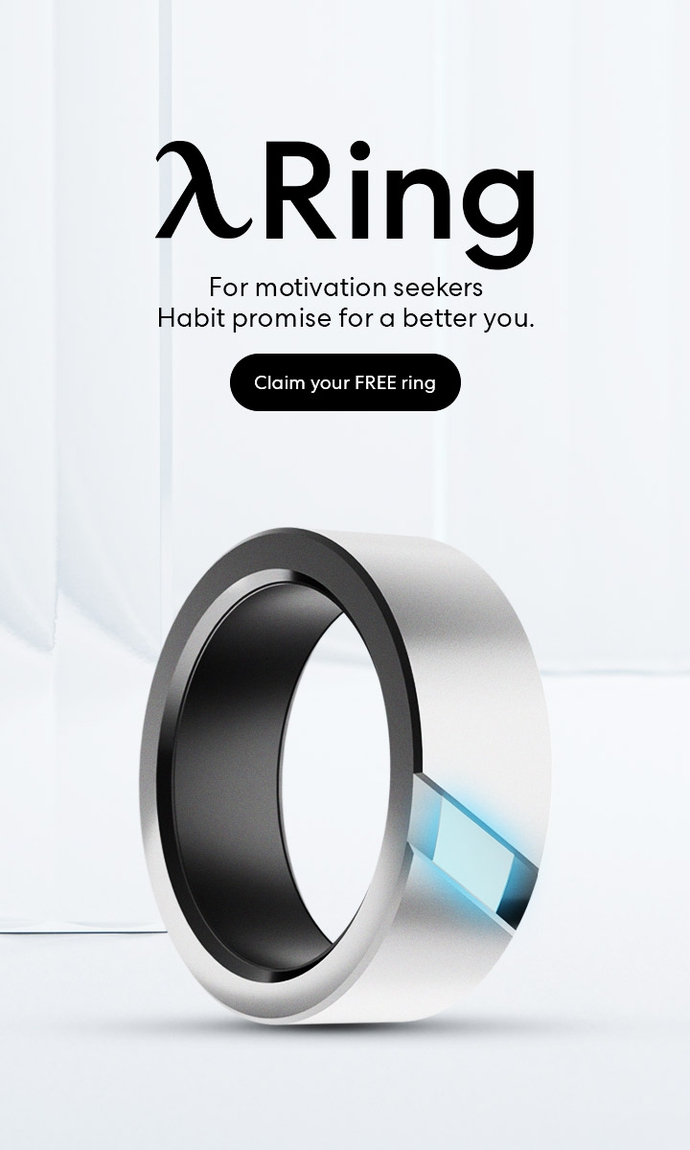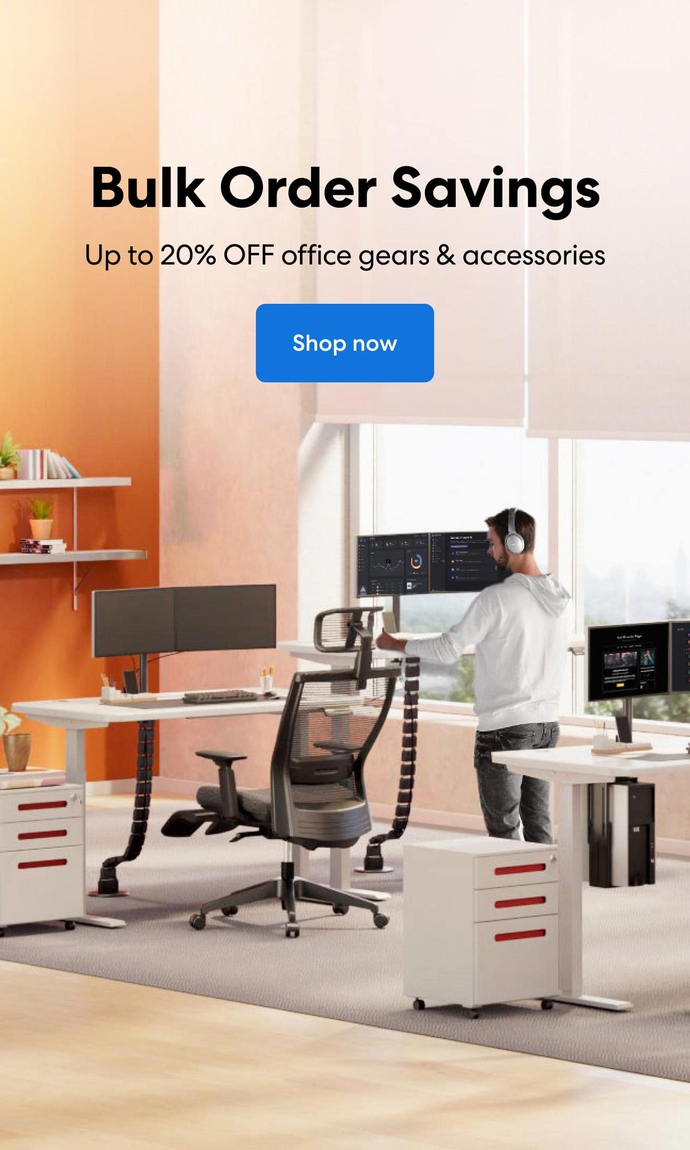 Subcribe newsletter and get $100 OFF.
Receive product updates, special offers, ergo tips, and inspiration form our team.