Unlike the popular X5, the Airdog X8 is faster and more powerful than its predecessor. Due to its high CFM, it is well suited for big rooms up to 860 square feet - as highlighted in other the best air purifier reviews – as it quickly moves dirty air through its filtration. For rooms with moderate to heavy allergens, odor, germ, and VOC levels, the Air Dog X8 air purifier makes sense, as you will learn from this Airdog X8 air purifier review
Despite being an expensive air purifier, it's made for long-term use. It doesn't require constant replacing the HEPA filter, like the LG Signature AM501YWM1, recently launched. It's a significant step toward reducing waste on our beloved Earth, even though we're still a long way off from an air purifier without filters. In today's Airdog X8 air purifier review, we'll find out 'does air purifier really work?
What is The New Airdog X8 Air Purifier?
In its initial version, Airdog X5 home air purifier raised funds successfully from Silicon Valley Air Expert company. Previous Airdog models include the Airdog X8 medium room air purifier and the Airdog X3 small air purifier, which fall into a different price bracket but feature the same method of trapping and killing airborne viruses using ionization shown in the top Airdog air purifier review.
Airdog X8 Air Purifier Benefits
Next in the Airdog X8 air purifier review is its benefits. Let's see how it gives you an advantage!
The Air Quality Detachable Detector
An air quality sensor located inside the unit tests the air quality and adjusts it as necessary. The sensor can also be removed and placed in another area of the room, making it a useful working from home furniture.
Internet access via Wi-Fi
This air purifier comes with a smartphone app control feature. The unit turns on or off from anywhere when you return home or make changes to settings.
LED indicators
The X8 automatically adjusts based on real-time monitoring, as shown in this Airdog purifier review. You can easily get a sense of your room's current air quality by looking at your model. It shows excellent ozone levels; light yellow indicates good ozone levels, yellow indicates moderate ozone levels, and red indicates hazardous ozone levels.
Indicator of air quality
Sensors measure the number of airborne particles. You and your family will breathe better air if the number is lower. The unit displays the particle count in the form of a range from 0 to 100 and displays them on the front of the unit.  
Price of Airdog X8 Air Purifier
Price is one of the important sections in the Airdog X8 air purifier review. The flagship Airdog X8 large room air purifier comes with great expectations, and Airdog X8 is not for everyone at its price since it is so expensive. This appliance is a great air purifier for those who like them without replacing the filters frequently to maximize performance.
In addition to being the company's best home office essentials, the Airdog X8 is also its predecessor if you go by the price tag. Compared with the Airdog X8, the LG PuriCare AS560DWR0 is the best air purifier in this price range, and it targets the IQAir HealthPro Plus and Blueair Pro XL.
Unlike the Airdog X8, the LG device uses HEPA filters but is far superior in performance and smart features. The Airdog X8 matches this performance by adding ionic air purifiers for homes with washable filters. It filters particles as small as 14.6 nm using Airdog's TPA technology. A room as large as 1000 square feet can be treated by the X8.
What you're paying for

More power

Use the large button or the remote control to turn the unit on or off.

Four fan speeds

Depending on your room's air quality, select your preferred fan speed. Select fast, medium, or slow.

User friendly

This model is easy to set up and use, as well as has washable filters. To clean or maintain the filters, pop off the back panel.

Child lock

Save your current settings by turning on a child-lock. Therefore, you can only control the air purifier via its app or via a remote control.

Sleep mode

This mode automatically increases the fan speed to the lowest setting for quiet operation.

Auto mode

Depending on the air quality level, it adjusts its speed. Since it only uses power when necessary, it's the most energy-efficient mode.
Size and Design of Airdog X8 Air Purifier
Though the Airdog X8 is bigger and taller than the Airdog X5, it features the same width and depth dimensions, though the height is 30 inches and the width and depth are 15 inches. Taking previous models from the company into account, you might expect a similar experience here.
As with the Airdog model, the inlet is big and bulky with an "aerodynamic design," but this time, the air inlet is far better with a larger grill on both sides. The Airdog X8 utilizes its higher fan power much better than the smaller X5, and it also allows a better distribution of fresh air due to the new air outlet grill.
Despite this, the Airdog X8's filter system requires extra height to be efficient, so bottom-to-top airflow is still the best concept for the time being. This air purifier's filter system is difficult to replace since they aren't all in the same place.
The pre-filter is located with the inlet grill, with the main collecting plate accessible behind the back shroud. There is a catalyst located on top of the main collecting plate. The makers placing the air sensor right behind the Airdog X8 causes the real issue. A detector located at such a location has a harder time monitoring current air quality indicators and updating them.
A slick, simple UI makes Airdog's control panel stand out. It's easy to control this air purifier remotely and via an app via the simple user interface. This air purifier weighs roughly 43 pounds, and it would be great to have casters or just a better handle since it is a heavier device.
Pros and Cons of Airdog X8 Home Air Purifier
Quiet performance.
A good number of extra features.
Strong fan.
Reduced filter water and replacements.
Improved ionizer mechanism.
Higher starting price.
Filter System of Airdog X8 Air Purifier
Its main filter is washable and reusable, unlike most air purifier filters. In addition to eliminating 99.99% of bacteria, influenza, formaldehyde, and other harmful elements from the air, its patented filtration system helps reduce odors, dust, and other particles.
Before entering the unit, the air comes into contact with the pre-filter screen, which catches pet dander and large hair.

Air moves through a generator wire (called an ionizer) to kill bacteria and germs.

Following that, the collecting plates draw in the air, capturing pollen and other pollutants. You don't have to replace expensive filters if you use these dishwasher-safe, heavy-duty plates.

Last but not least, the composite carbon filter eliminates any odors.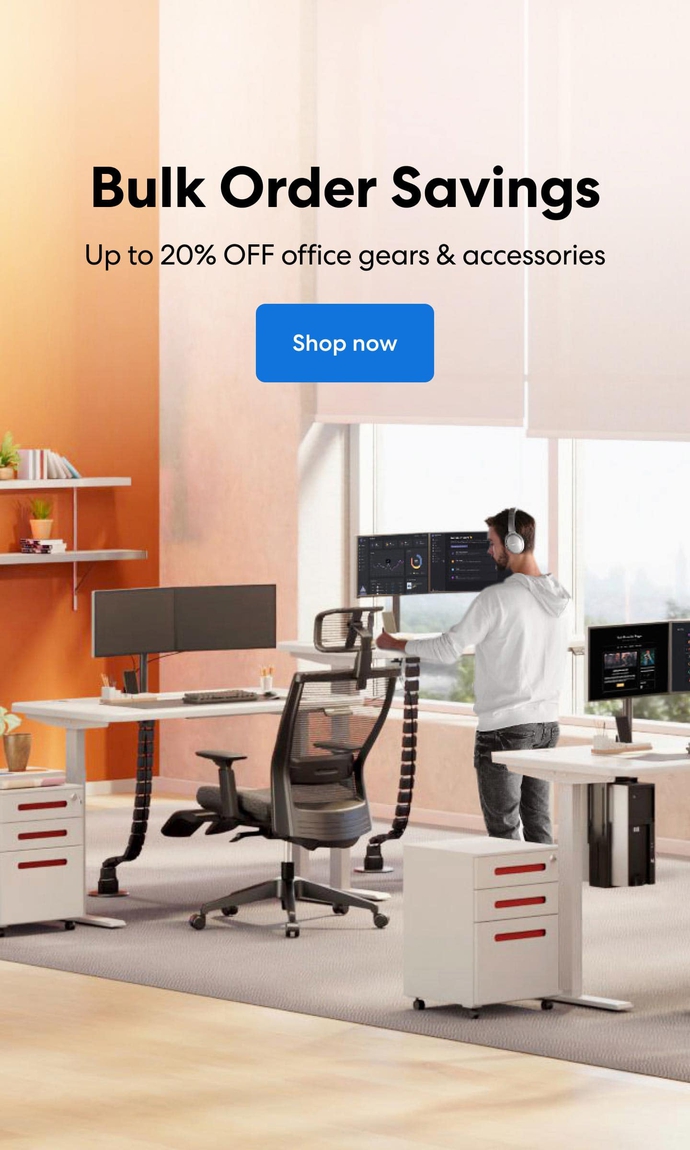 Subcribe newsletter and get $100 OFF.
Receive product updates, special offers, ergo tips, and inspiration form our team.