Latest Updates
Autonomous Student Discounts are Here All Year!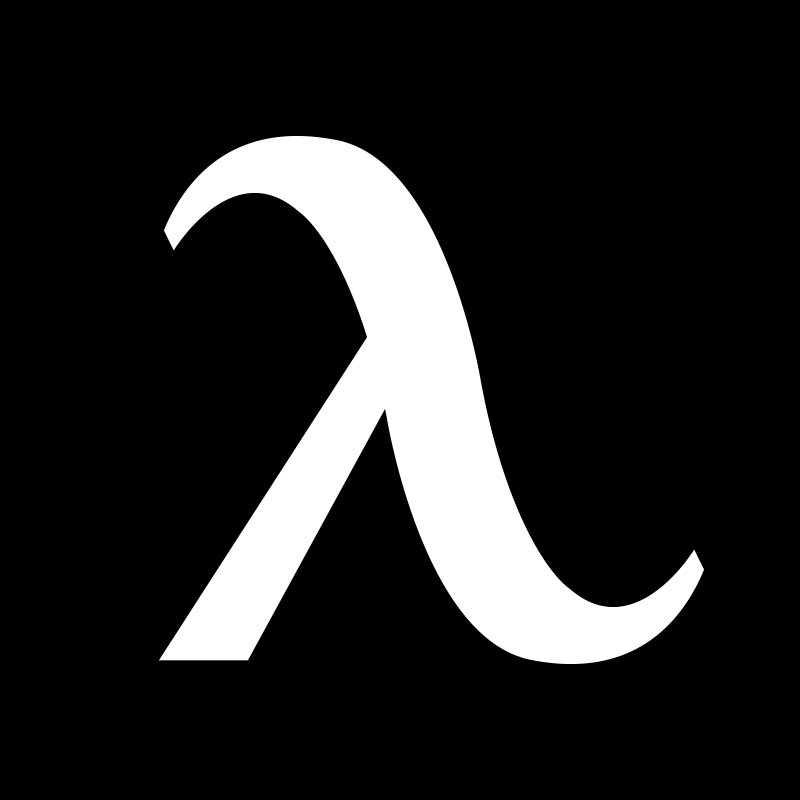 Autonomous
 | 
May 9, 2021
Are you a student looking for an Autonomous student discount to get a great price for your office furniture so you can upgrade your home office desk setup and study at home comfortably? Autonomous provides regular sales and promotions during the year, which you can take advantage of. As a result, there's never been a better time for students to start planning your ideal home office.
Because of the current global pandemic, the demand for home office furniture is exploding these days. Although certain places are less affected and students can safely study in schools, many students are looking for a home office solution that will help them stay focused and do their best work, whether they're present in a physical classroom, or studying from home via Zoom.
More and more companies are stepping in to offer their own student home office solutions, but one has been there since the very beginning: Autonomous. From a small New York City-based team of engineers to a globally recognized international brand, Autonomous has seen a surge in growth thanks to the popularity of its smart ergonomic office tools.
The signature SmartDesk, as well as a variety of ergonomic office chairs appropriate for both students and professionals, are the bedrock of Autonomous' growing collection of products and services. One basic purpose unites all of Autonomous' products: to build tools that conform to their users' preferences, boosting their innovation and productivity.
Now, with a series of new Autonomous promo codes, you can take advantage of Autonomous discounts for students UP TO 5% on your favorite Autonomous products. Read on to learn more!
The Ergonomic Standing Desks
The SmartDesk was Autonomous' first flagship product, and it continues to lead the company's product line today. Both Autonomous SmartDesks have a cutting-edge, whisper-quiet electric motor that raises and lowers the entire desk with the tap of a finger (up to 300 pounds). They're all all tailored to meet the demands of various people.
SmartDesk Core
The SmartDesk Core (SmartDesk 2 Home Office) is normally $499, but it's now just $474.05 thanks to an Autonomous discount. This desk comes in a variety of colors and quality wood finishes, making it ideal for every home office. Its sleek style ensures that it can blend in with any home decor without clashing or drawing too much attention.
Price: $499
After Autonomous.ai student discount: $474.05
SmartDesk Pro
In addition to all of the excellent capabilities of the Home Office addition, the SmartDesk Premium (SmartDesk 2 Premium), which retails for $699 but is now eligible for the Autonomous offer of just $664.05, provides the consumer maximum versatility for an even greater range of motion. This desk is appropriate for any formal working atmosphere, but it still works well in a home office setting.
Price: $699
After Autonomous student promo code: $664.05
SmartDesk Core Duo
The SmartDesk Core Duo (SmartDesk - Double Desk) is the perfect SmartDesk for someone looking to fit a two-tiered height adjustable desk into a smaller room. The upper tier is ideal for a computer display that should be at eye height, and the lower half is ideal for all of your easily accessible peripherals and records. It's a multi-tiered, scalable option that keeps you coordinated.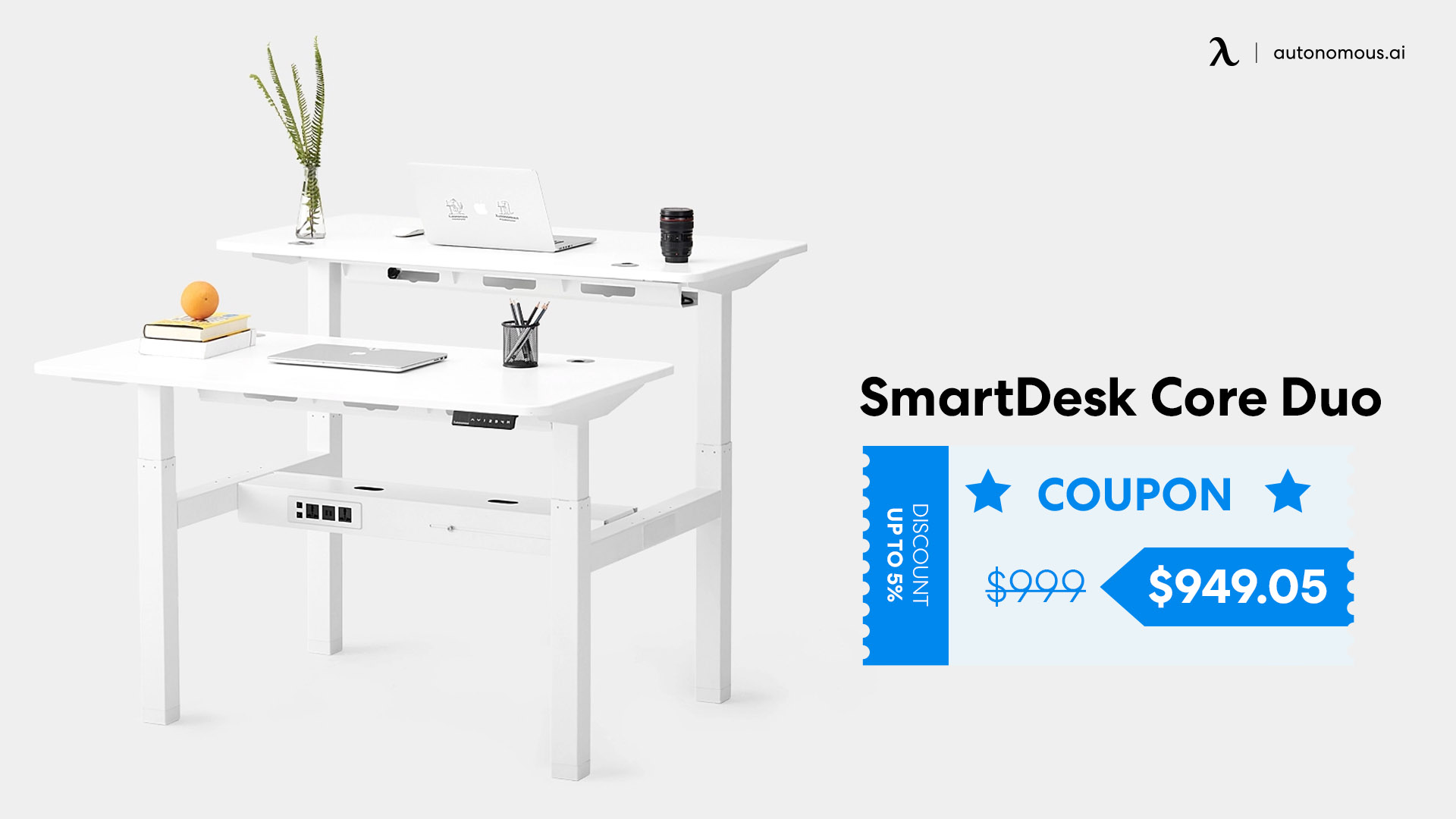 Price: $999
After Autonomous student promo code: $949.05
The Ergonomic Office Chairs
Autonomous' set of chairs is unrivaled. Any office or remote worker who wants to work without spine, back, or shoulder discomfort will appreciate the high construction quality and premium comfort engineered into each chair. These ergonomic office seats, like the SmartDesk, come with their own collection of student discounts.
ErgoChair Pro +
With a special fishbone back support style inspired by nature, the ErgoChair Pro + (Kinn Chair) is actually Autonomous' most premium office chair. Its premium selling price is $699, but with the new Autonomous discount, it's just $664.05. For someone who is concerned about ergonomic seating, this chair is a bold, futuristic, and competent alternative.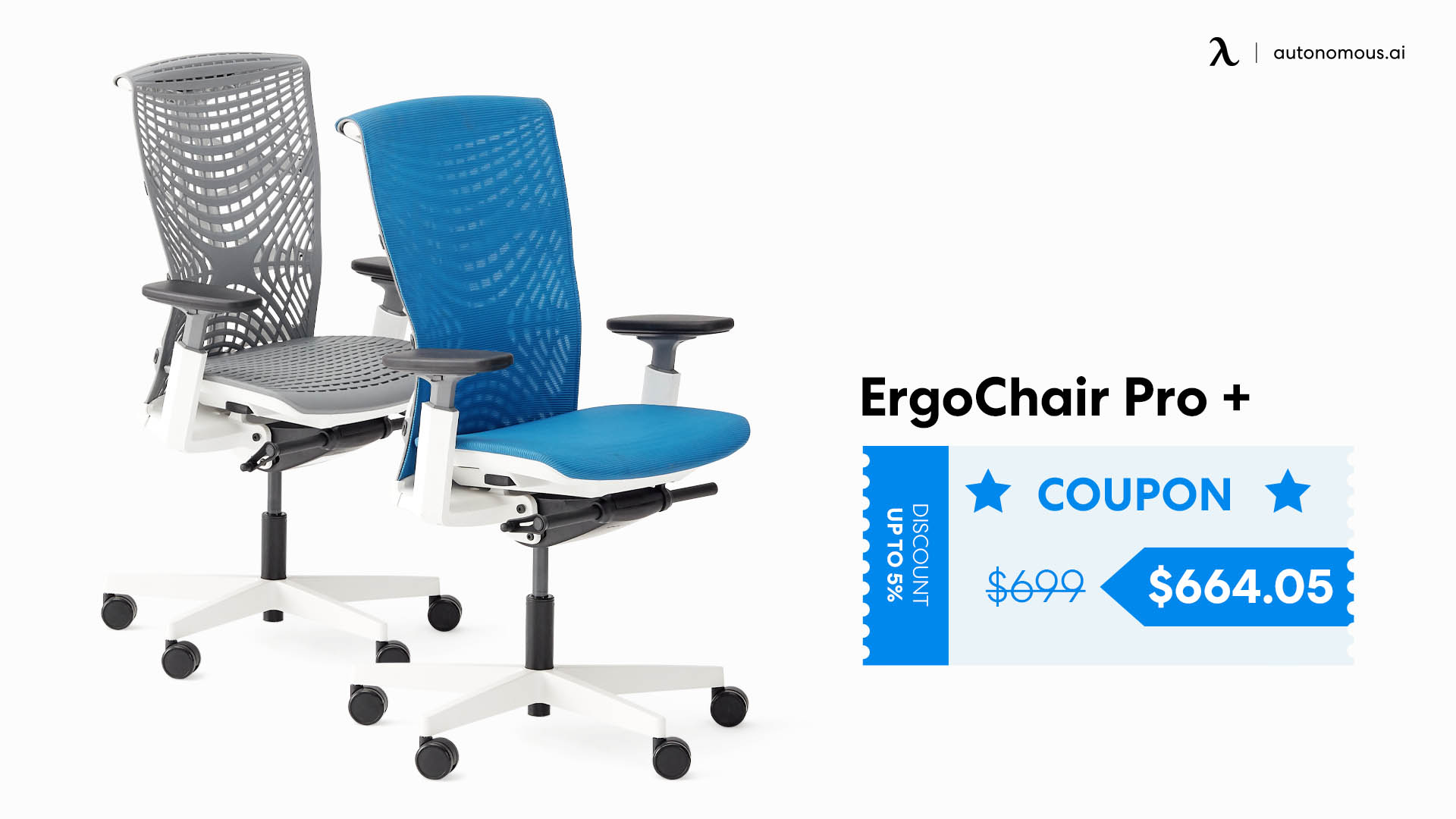 Price: $699
After Autonomous.ai student discount: $664.05
Other chairs
Autonomous' signature ergonomic office chair is the ErgoChair Pro (ErgoChair 2). With choices to change backrest tilt and angle, seat height, seat depth; armrest height, depth, and width; headrest height and angle; and even precise backrest tension adjustability, this is one of Autonomous' most highly adjustable devices. Its sleek style and wide range of color choices make it an excellent choice for any home or company.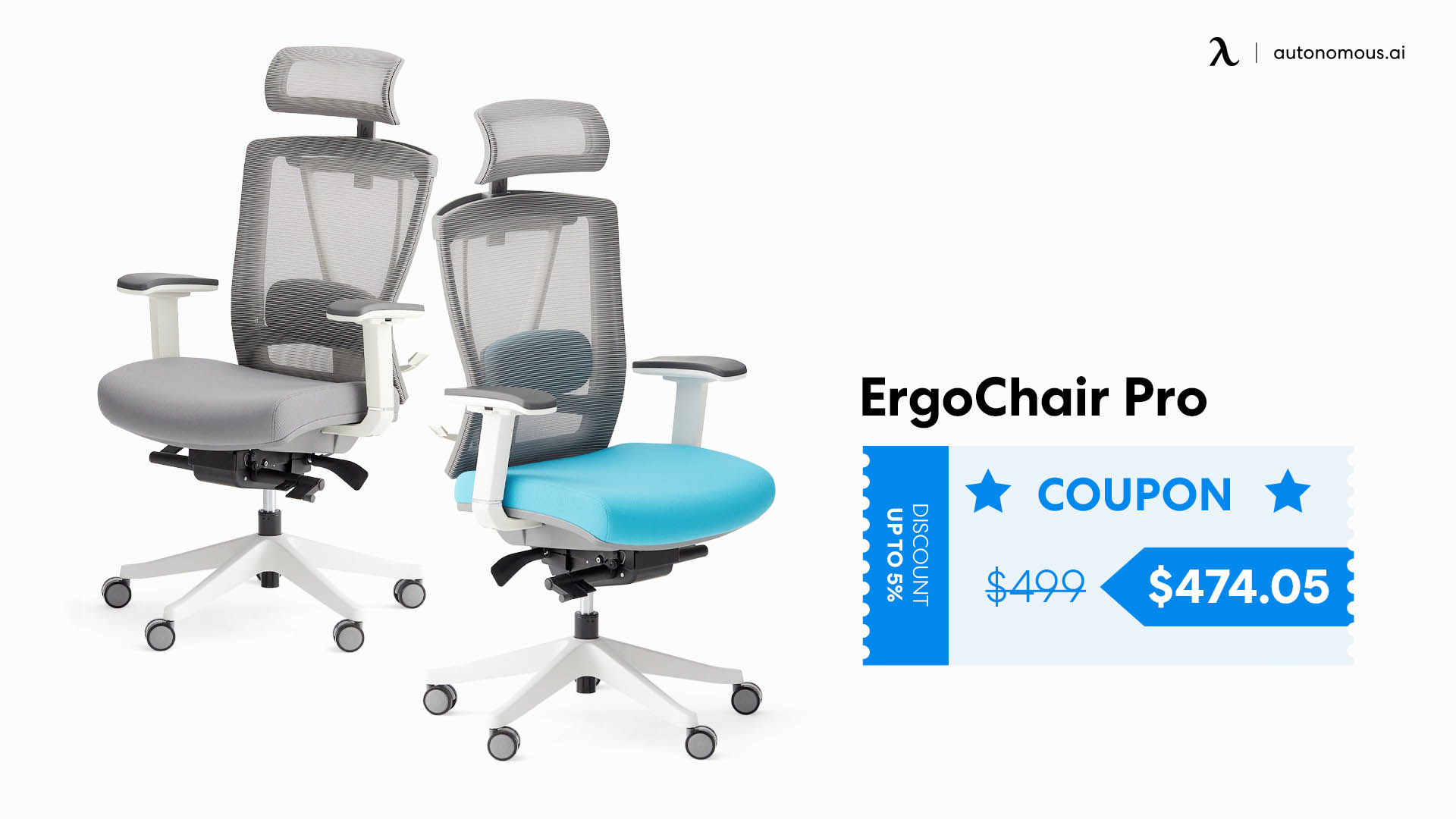 Price: $499
After Autonomous.ai student discount: $474.05
ErgoChair Recline (The MyoChair) is a budget-friendly Autonomous chair that doesn't skimp on comfort or construction efficiency. This chair is available in a variety of colors and features a built-in footrest as well as an optional headrest. It's a brilliant way to get some hard work done—or just relax and unwind.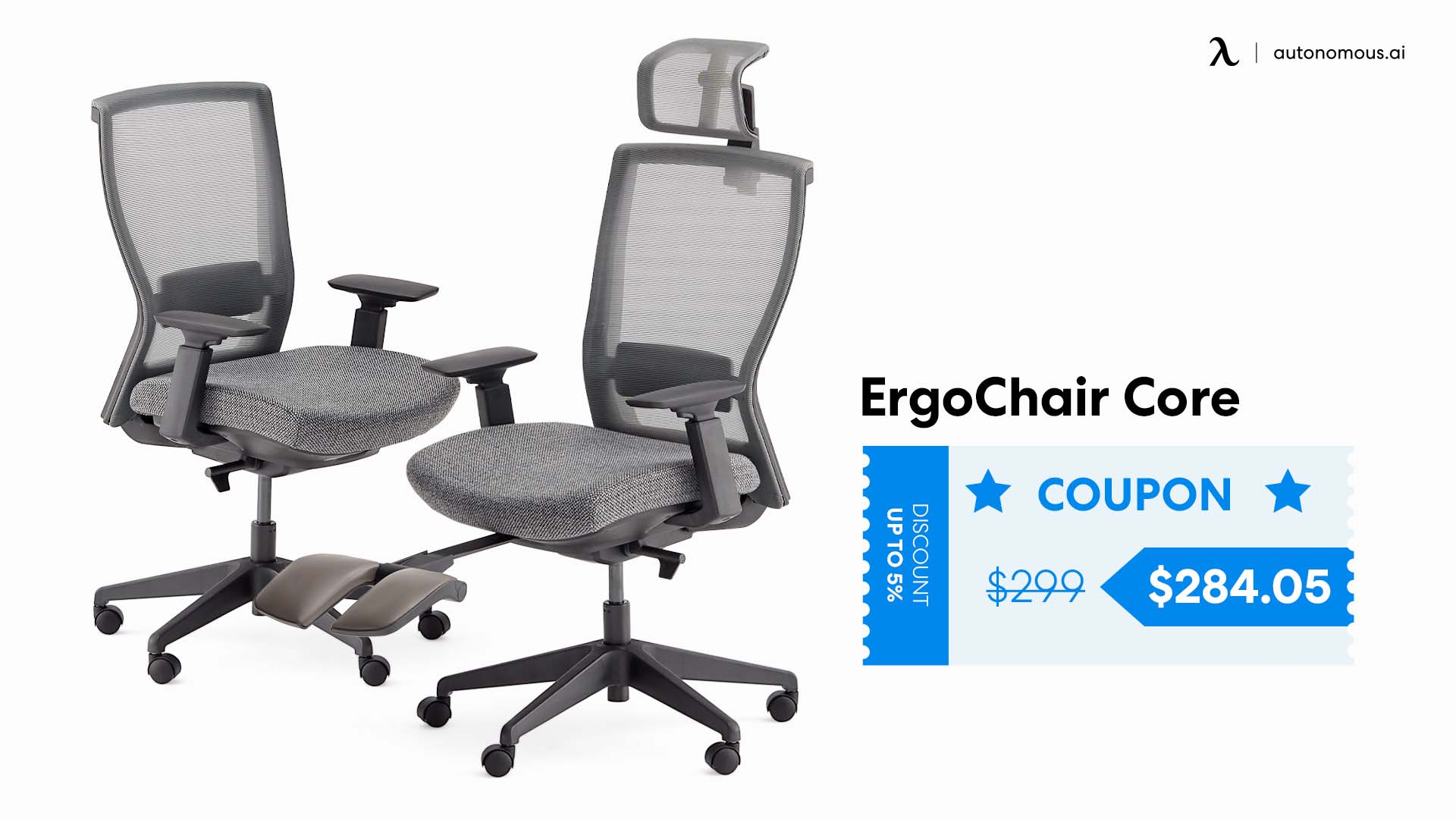 Price: $299
After Autonomous.ai student discount: $284.05
The Autonomous AvoChair is a cute, adaptable office chair that's great for multi-purpose rooms and everyday use. It's ideal for meeting rooms, workshops, laboratories, and everywhere else where smaller, thinner, but equally comfortable office chairs are desired. It's an excellent chair for students to use in a meeting room to consult on assignments and community work in comfort and design.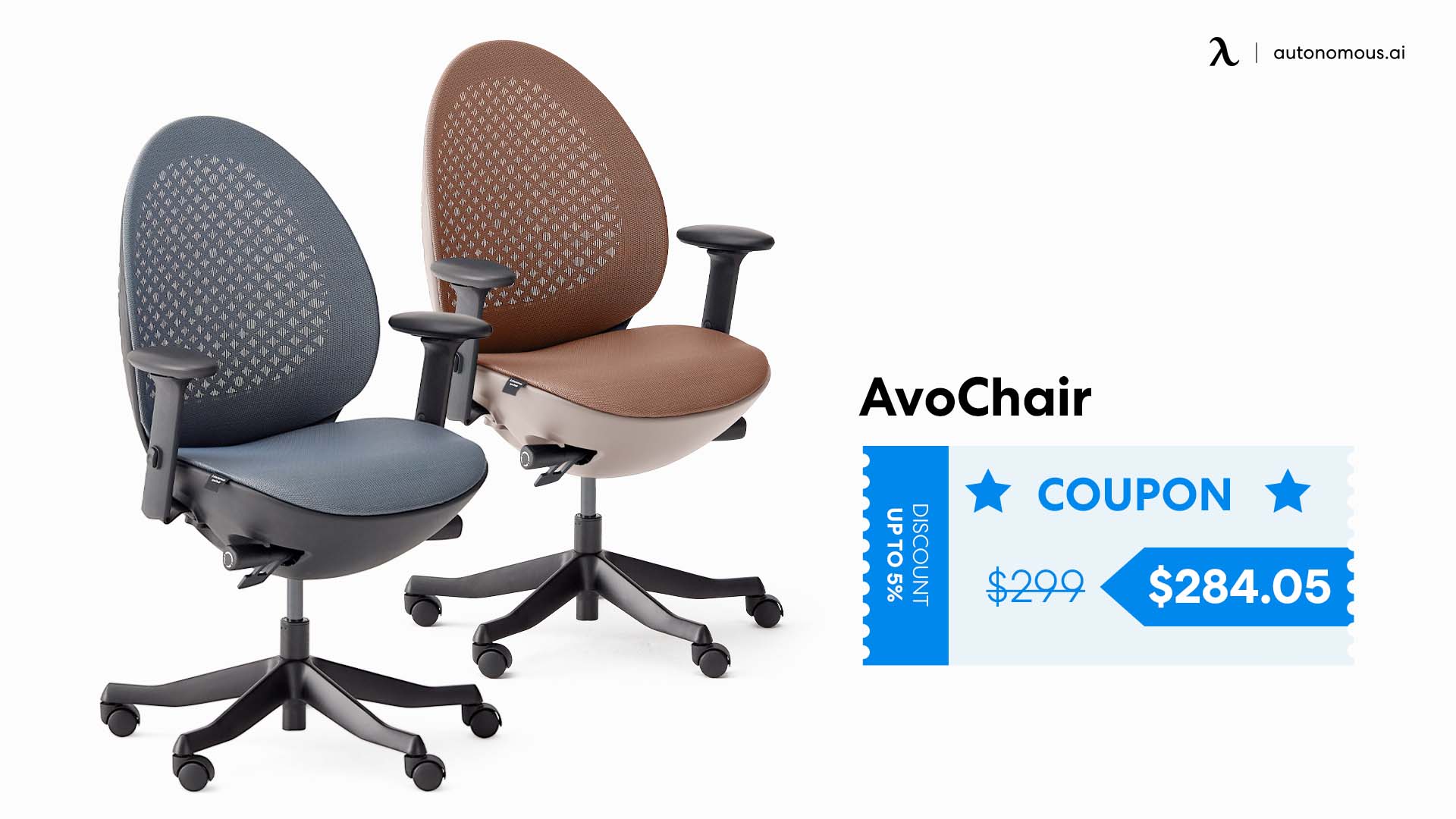 Price: $299
After Autonomous.ai student discount: $284.05
For young learners: Autonomous Jr. Collection
Parents, rejoice! Now, young students can work in comfort and style at home with their own designated study area. These stylish and ergonomic kids' accessories are Autonomous' newest innovation for students to succeed at home as much as they do in the classroom. Give your kids a reason to get excited to study at home with a custom desk and chair tailored just for their size.
SmartDesk Junior
Price: $699
ErgoChair Junior
Price: $199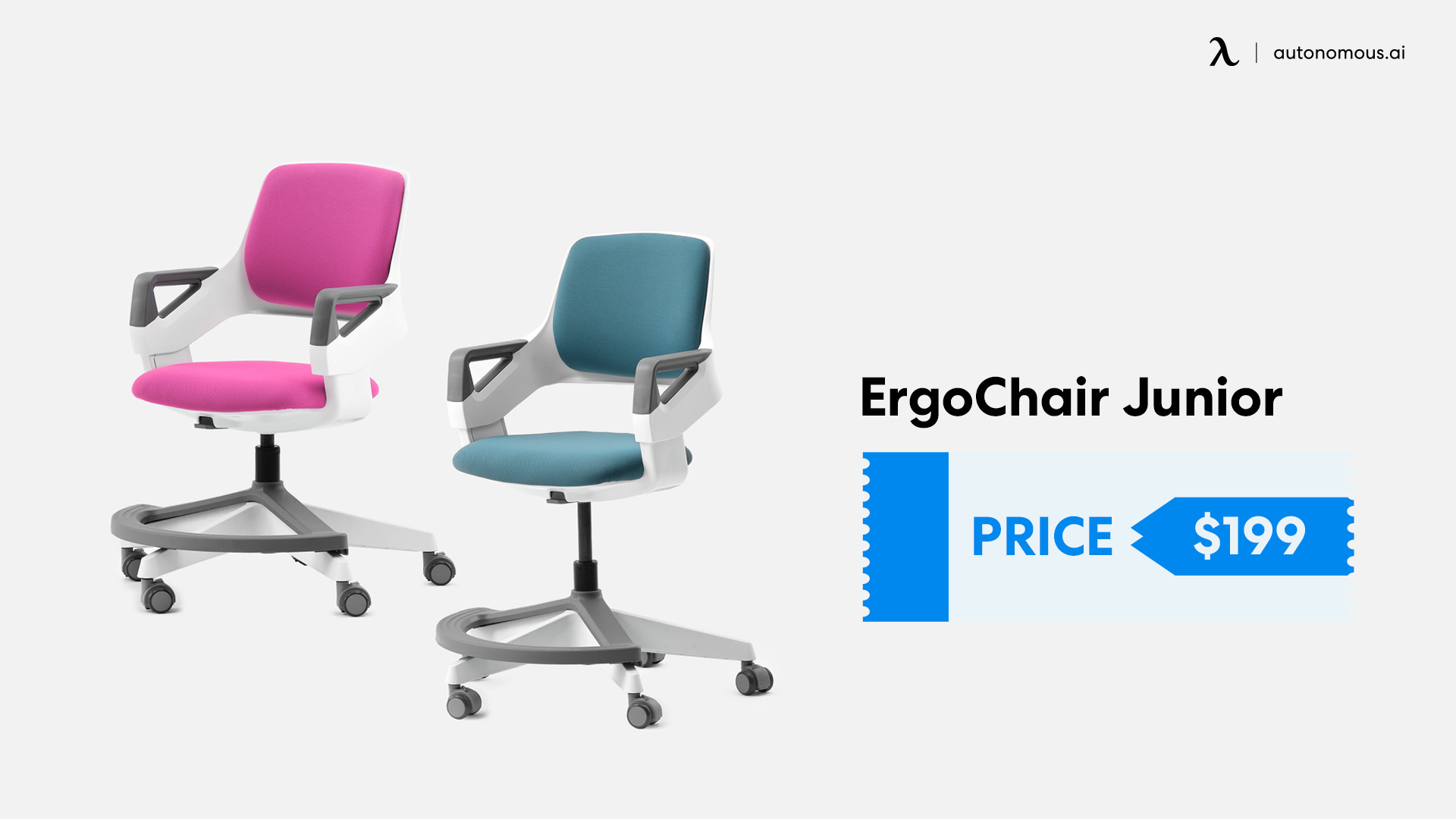 Autonomous Student Discount codes available now!
Now you can not only take advantage of Autonomous' already discounted prices, but use your Autonomous student coupon to get an even steeper discount. You can find all your Autonomous student discount codes with up to 5% discount here: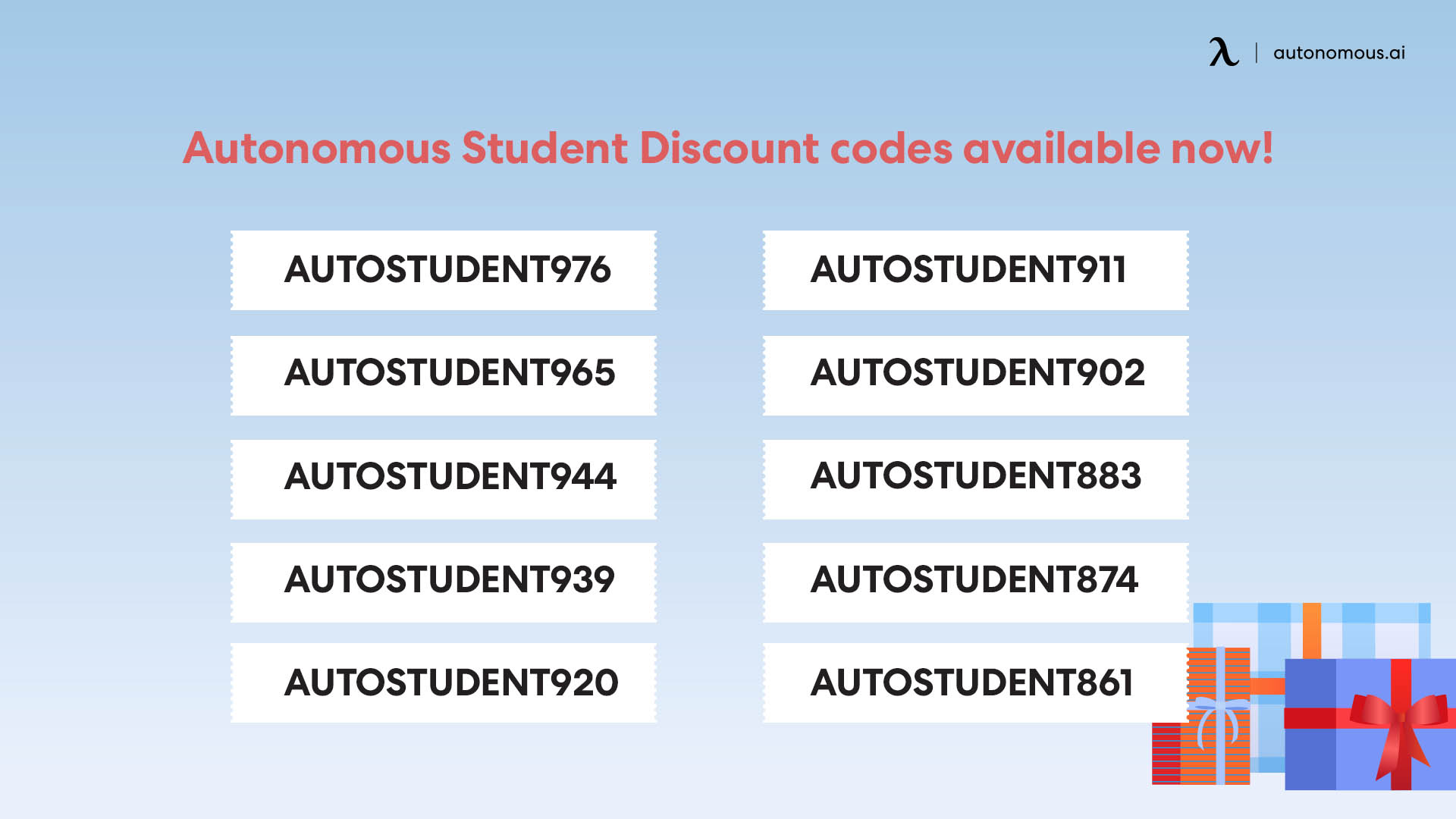 *Note:
Coupons are only applicable for purchase amounts between $300 and $1,000, and cannot be combined with other discounts, vouchers, or promotions.

Listed prices are in USD and discounted amount is applied following currency rate for other countries.
Hey, you have special pricing through your company.
Get exclusive rewards
for your first Autonomous blog subscription.
WRITTEN BYAutonomous
We build office products to help you work smarter.
Coming at You Live from Autonomous' Social Media!