Latest Updates
How to Use Your Student Discount, Benefits and Rewards at Autonomous.
5,519 Views
How does the saying go? "A person is only as good as their tools". For any student, it's so important to create a study environment that supports your personal work style as well as your health. Why? So you can produce your best work and smash those grades out of the ballpark.
Autonomous is dedicated to providing students of all ages and at any level, with the right products to support increased focus, better physical comfort and mental wellbeing. And in recent months, Autonomous has launched a student discount, new payment options, and a student rewards program to help alleviate the pressure on your wallet. We were all students once, so we get it. Every dollar counts.
Unlock your student discount today!
Want instant access to storewide student discounts at Autonomous? It couldn't be simpler really. Just head on over to the Autonomous Student Page and sign-up to the student store using your education email. Remember, this works with any education email domain, so if you're a professional teacher, tutor, lecturer, professor, etc. you're eligible to access these discounts too!
You can save 4% - 7% off retail price with your student discount at Autonomous. The size of your discount is calculated directly by how active your school is. As the number of students and educators from your school who shop at Autonomous grows, your student discount grows too. To make the most of your student benefits, invite fellow students and educators to sign-up to your school's store to level-up your education discount. Everyone wins!
Shop Autonomous with your student discount >>
Student Ambassador Program.
Student life can be pretty tough to juggle. Even for the most conscientious students time is something we just never have enough of. On top of incredible student discounts, Autonomous introduces the Student Ambassador Program. Become a Student Ambassador to discover the easiest part-time job you'll come across all year. Refer a fellow student or educator over to Autonomous and for every successful referral that places an order, you receive Autonomous Coins. Coins can be used towards your next purchase, or exchanged and withdrawn as cash. You can earn up to $1500 per referral!
Managing limited finances through your academic years can be stressful to say the least. Autonomous aims to give you and your peers the freedom to devote your time to more important things, like studying for exams or your next entrepreneurial idea.
Become a Student Ambassador and start earning rewards >>
Build your dream study setup.
Autonomous provides a full range of height adjustable standing desks, ergonomic office chairs and study tools that will make working on your next project and attending online lectures/presentations way more comfortable and more enjoyable. And when it's time to switch off and have some "me time" your next gaming or Netflix session will feel awesome too. Whether you're a student or an educator, all you need to do is sign-up with your education email to instantly access your student discount and you're good to go!
Ergonomic Standing Desks - The SmartDesk was Autonomous' first flagship product, and it continues to lead the company's product line today. All SmartDesks are powered by whisper-quiet electric motors that raise and lower your entire desk setup with just the tap of a finger (up to 310 pounds!). Autonomous has also introduced several other budget friendly solutions for tighter spaces and existing desk setups.
Check out the entire range of standing desks from Autonomous >>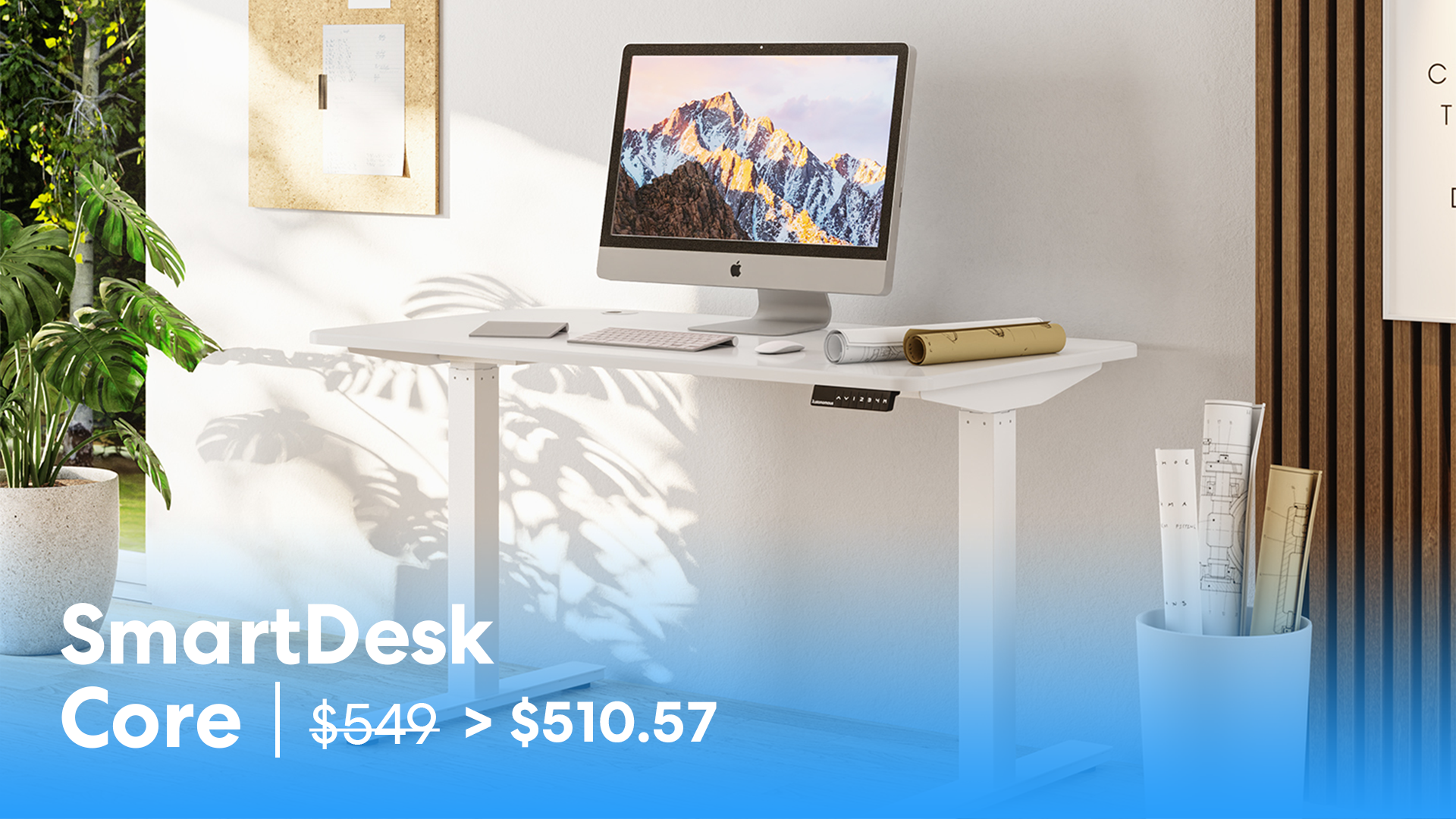 The SmartDesk range comes in a wide variety of colors, sizes and quality wood finishes, making it ideal for any study nook, home office or professional workspace. Looking for just the essentials? Grab the SmartDesk Core with a height range of 29.4" - 48". If you're taller than most or have a lot of heavy equipment to support, the SmartDesk Pro is stronger, quieter and taller. Whether you're looking for sleek style that will blend harmoniously with your existing home or office decor without clashing or drawing too much attention, or a pop of candy color, there's a SmartDesk frame and table top combination to match your taste to a tee.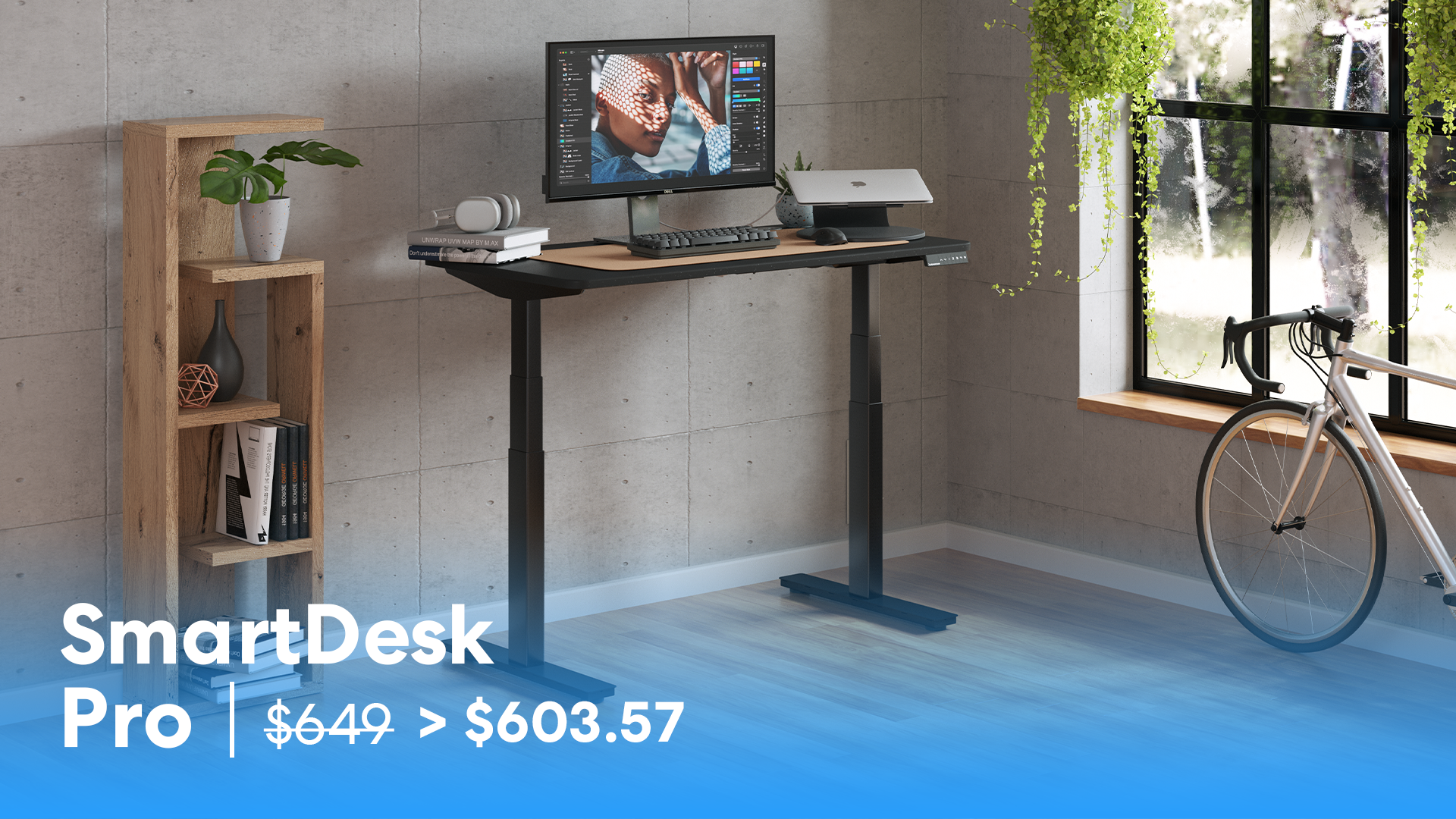 Already have a regular work desk and don't want to have to go to the trouble of dismantling and trying to sell it off, but still want all of the incredible ergonomic benefits of a height adjustable standing desk? The Sit-Stand Desk Converter with Dual Monitor Mount by Mount-It! transforms any existing desk, bench or work surface into an ergonomic and adjustable workhub. Lighter on the wallet and even more affordable with your student discount, improving productivity and reducing neck, back and shoulder pain just got a lot easier.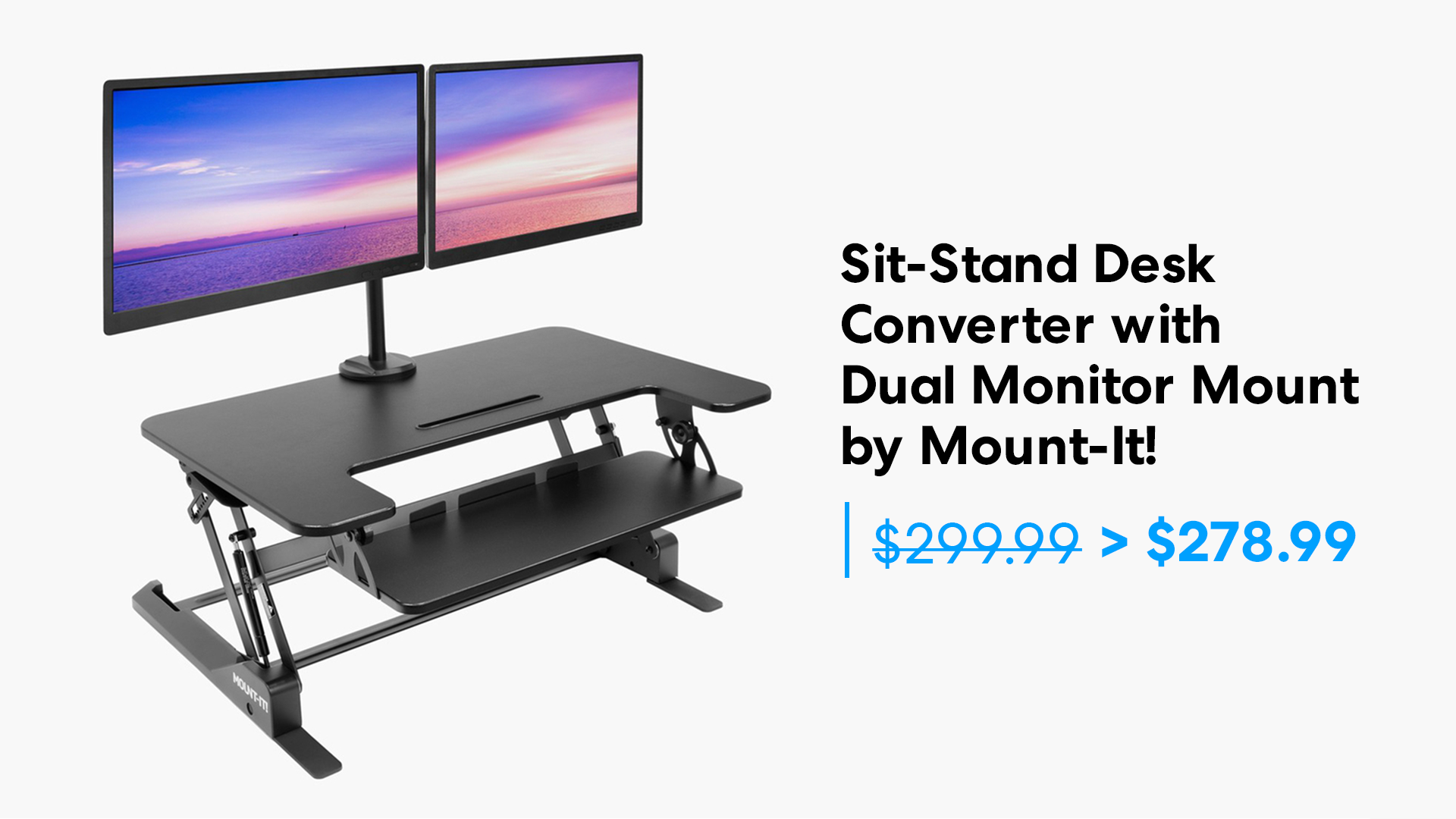 For students that just don't have the luxury of space, we got you. Staying in a cramped dorm room? Tight on space at home and struggling to figure out where to set up a dedicated study or work corner? The Height Adjustable Rolling Stand up Desk with Monitor Mount by Mount-It! comes with 4 clever working platforms to house your monitors, keyboard and peripherals, PC tower, printer and accessories. Your entire station rests on 4 lockable casters that allow you to move your entire setup as you please.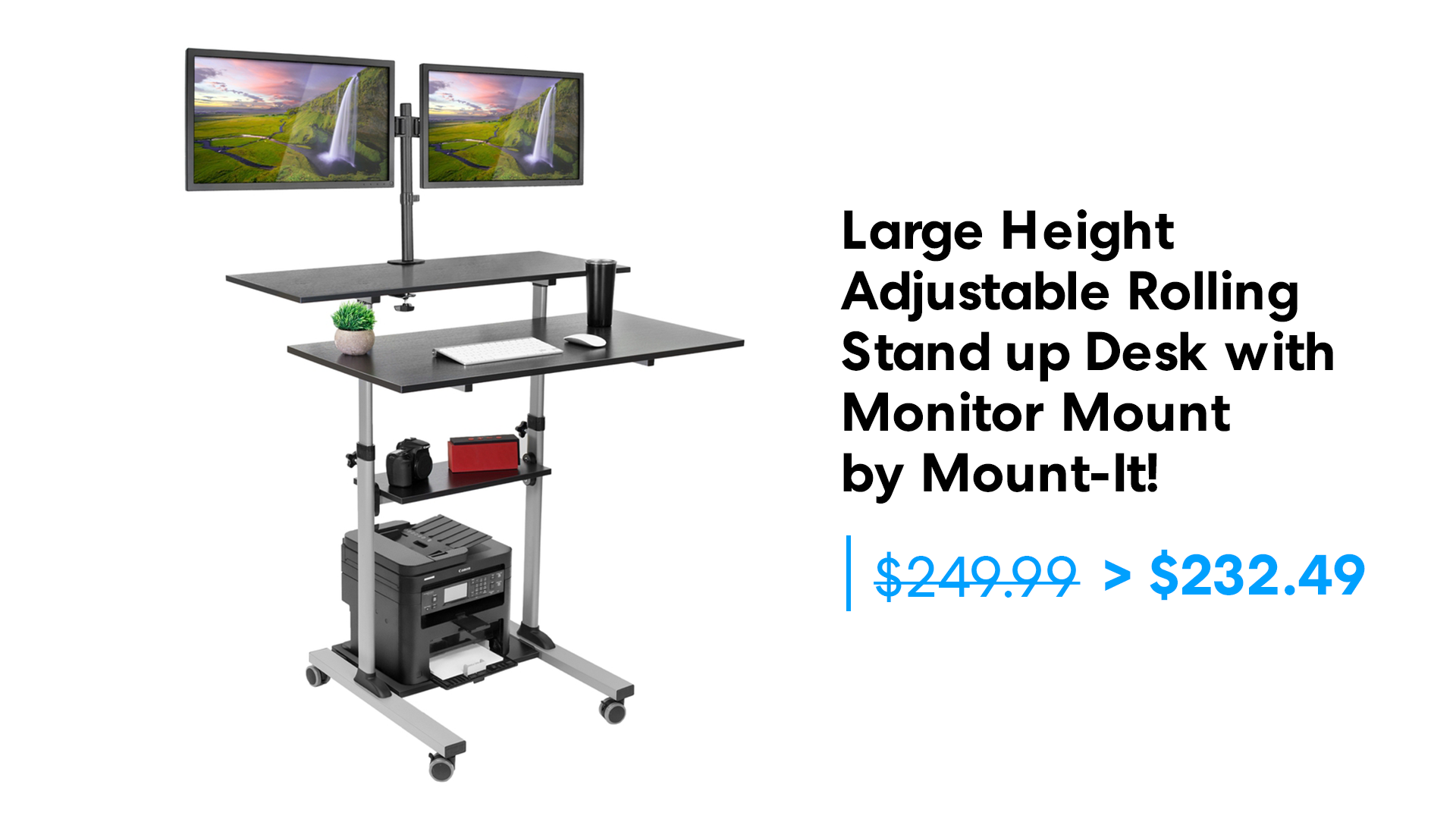 Ergonomic Office Chairs - Autonomous chairs are unrivaled. Any student or educator who wants to work without spine, back, or shoulder discomfort will appreciate the high construction quality and premium comfort engineered into each chair. And of course, your student discount applies!
Check out the entire range of ergonomic chairs from Autonomous >>
When it comes to getting work done,the
ErgoChair Recline
is the ultimate boss mode chair. Work with better posture and much needed lumbar and neck support when you really need to focus. And when it's time to chill out and rest, simply lie back, relax, and put your feet up.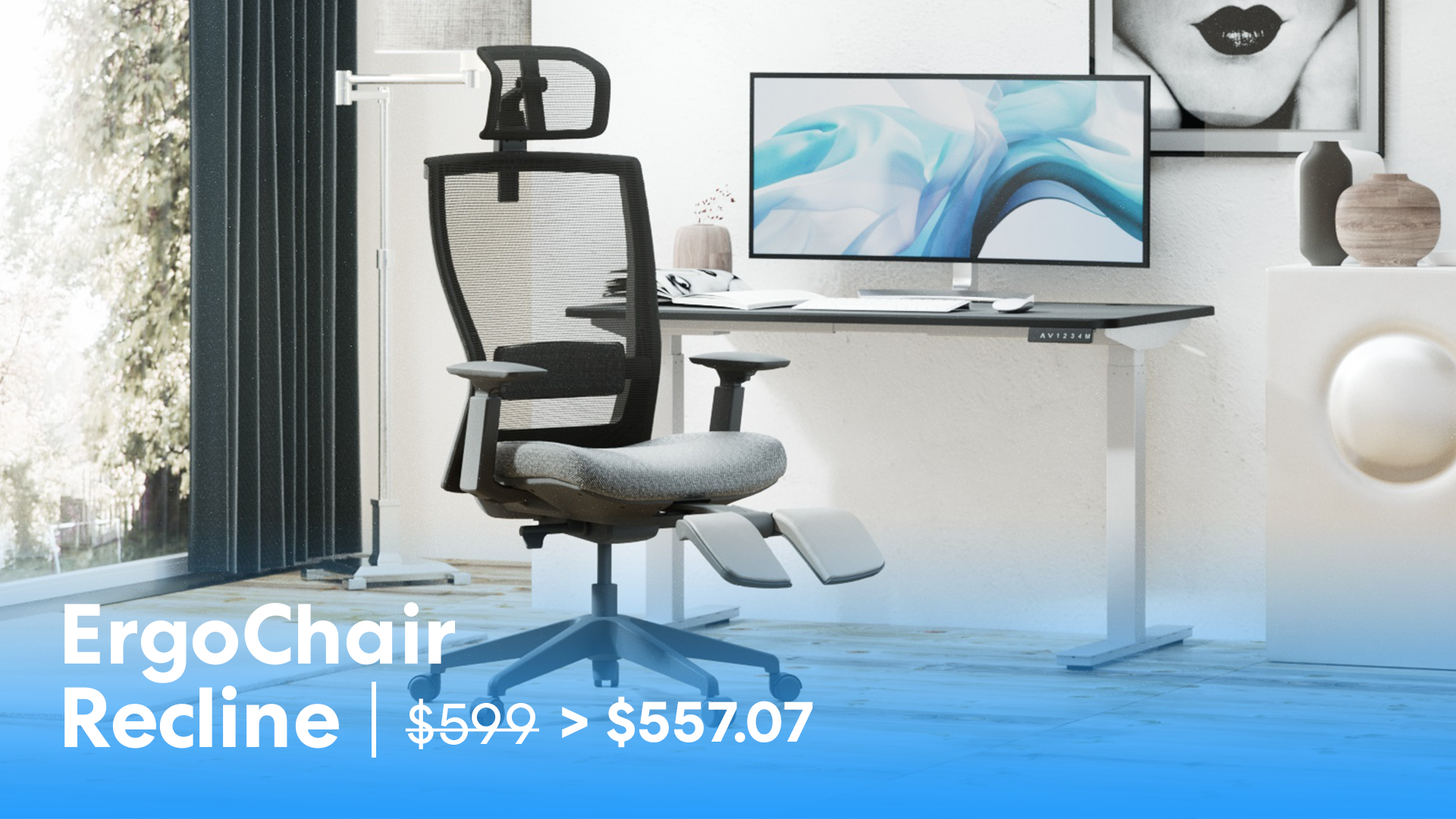 The compact AvoChair is a cute, adaptable office chair that's great for everyday use in smaller spaces but just as comfortable and chic as any other professional office chair. It's an excellent chair for students and working professionals, especially those who appreciate the perfect balance of comfort and design.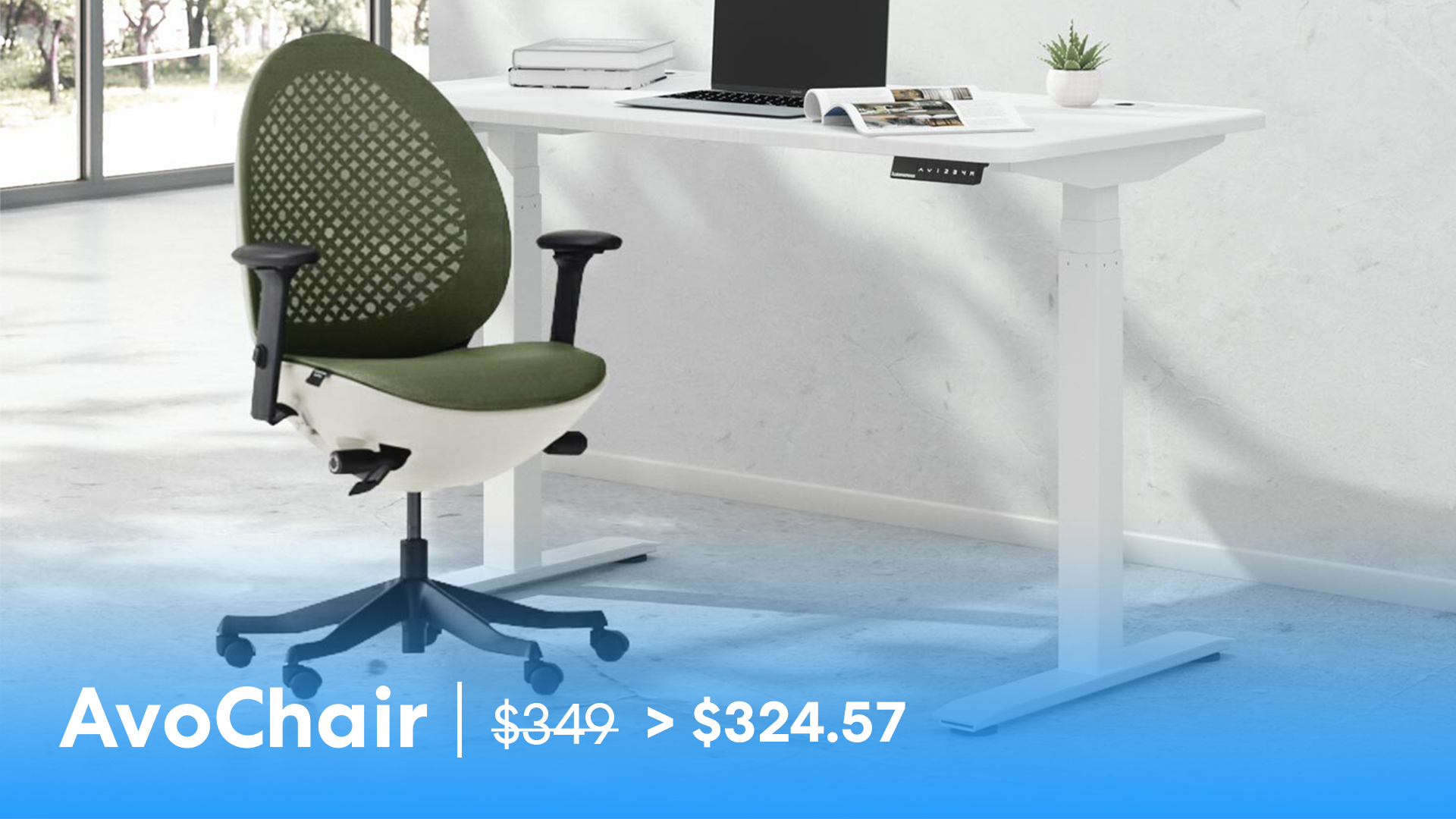 An easier way to pay.
Now that you've signed up to the student store, unlocked your student discount, and found the perfect furnishings and tools to level up your study setup. How are you going to finance your purchase without burdening that monthly "student life" budget that looms over your head? To alleviate the stress of upfront payments, without having to pay a single cent more than the retail price, you can now choose to pay for your order in convenient installments via Affirm direct from the Autonomous website.
Affirm payments are open to all customers. After a quick verification on your credit status, once approved, you can pay in installments over 6 - 12 months and pay 0% interest on your order!
Make this your best academic year ever!
Ready to upgrade your study corner and boost your workflow with better focus, physical comfort and mental wellbeing? Your student discount and benefits are waiting for you! Visit Autonomous and submit your education email for instant access.
Hey, you have special pricing through your company.
Get exclusive rewards
for your first Autonomous blog subscription.
WRITTEN BYAutonomous
We build office products to help you work smarter.