Latest Updates
Awesome 2023 New Year Decoration Ideas for Office & Home

Autonomous
|
Dec 26, 2022
811 Views
New Year's Eve is just around the corner, so you better start looking for the right office decorations. However, if you are facing a creative block and don't have any New Year decoration ideas in mind, we are here to help!  
Dive into this page to see 30 awesome 2023 New Year decoration ideas for your office and home! The best thing about the décor ideas in this article is that they all work together to boost your office's aesthetics, so you can try all of them. 
2023 New Year Decoration Ideas for Your Working & Living Space
1. Standing Desk
Although many companies are on vacation for the holidays, not all of them are. If your company is still working during Christmas, and you need to find office decorations for New Year, you should start by making sure all your employees feel the most comfortable they can while working.  
Getting a stand-up desk that fits the office layout you want for New Year's Eve doesn't only make the place look better but also boosts your productivity. These desks allow office workers to work while standing, which is ideal for their back health.  
Apart from that, you can get some custom desk accessories to match your other New Year décor ideas.  
Top dimension
Small Top: 43"L x 24"W x 1"H
Classic Top: 53"L x 29"W x 1"H
XL Top: 70.5"L x 30"W x 1"H
Frame dimension
27.5"W x 40" - 73"L
Height range
With top: 26.2" - 52"
Without top: 25.2" - 51"
Materials
Top: Warp-proof, MDF wood, natural Bamboo
Frame: SPCC steel
Colors
Top: White, Black, Walnut, White Oak, Bamboo
Frame: White, Black, Grey
Weight capacity
310 lbs
Warranty
7 years for frame
1 year for top
Top dimension
Classic top: 53"L x 29"W x 1"H
XL top: 70.5"L x 30"W x 1"H
Frame dimension
40" - 73"L x 27"W x 23.6" - 49.2"H
Materials
Classic top: High-quality MDF wood (White/Black); Natural Bamboo
XL top: High-quality MDF wood (White/Black)
Frame: SPCC steel
Colors
Top: White, Black, Dark Bamboo, Pink, Teal, Blue
Frame: White, Black, Grey
Weight capacity
350 lbs
Warranty
7 years for square leg frame
5 years for round leg frame 
1 year for top
2. Alphabet Clock
Since people can now look at the time whenever they feel like it by checking their smartphones, not all offices or households have custom clocks to tell time. However, buying an alphabet clock gives you a creative way to do it. 
If you buy the alphabet clock available on the Autonomous website, you will get a one-year warranty. This product tells the time every five minutes, which makes most people wonder why they should get a clock that doesn't work as others on the market.  
The answer is that this product works better as decoration for the New Year than a regular clock.
| | |
| --- | --- |
| Dimensions | 5.9"L x 2.7"W x 5.5"H x 0.3 lbs |
| Colors | Black, Blue, Silver, Yellow |
| Materials | ABS, Acrylic |
| Cord length | 41" |
| Warranty | 1 year |
3. Floor Lamp
Lighting is essential if you want your house or office to look good, but that doesn't mean you should stick with the average lamps you use all year. If you want to try unique new year decoration ideas, you should try products with innovative designs, such as the Brightech Sphere floor lamp.  
Are you looking for a minimalist lamp that doesn't stand out from other decoration pieces in your office? You can get other Brightech floor lamps, such as the Brightech Swoop LED Floor Lamp model.  
All the products we just mentioned offer excellent features, such as footswitches and adjustable lampshades.
| | |
| --- | --- |
| Assembled height | 68" |
| Lamp width | Φ 19.5" |
| Base width | Φ 10" x 1" H |
| Item weight | 10.5 lbs |
| Colors | Black base, Gold finish |
| Materials | Metal |
| Lumen | 800 lm |
| Bulb type | LED 3000K |
| Input voltage & wattage | 110-220V / 9.5W |
| Warranty | 3 years |
Dimensions
Body: 65"
Globe: ø 8"W
Base: ø 11"
Weight: 14.3 lbs
Color
Brass
Materials
Glass globe, Metal base
Color temperature
Warm light
Bulb
2 x 9.5 W, 800 Lm, 3000K LED bulbs
Wattage
60W
Warranty
5 years
4. Ergonomic Chair
Similar to what happens with desks, getting ergonomic chairs can boost your office's aesthetics and improve your workers' work quality. Remember that even if you try the best new year party decorations you can find, no one will be happy if they are suffering from back or neck pain. 
Dimensions
29"L x 29"W x 46" - 50"H
Seat height

18" - 20"

Materials
Polyester fabric with molded foam interior and durable nylon plastic frame; PU handrest pads
Colors
Cool Gray, Evergreen, All Black
Red Apple, Black & White, Baby Blue
Weight capacity
300 lbs
Warranty
2 years
Feature
Adjustable height, armrest, headrest, backrest, and seat tilt
Dimensions
28"L x 28"W x 40" - 44"H
Seat height
17" - 21"
Materials
Naked TPE version: 100% TPE upholstery with ABS plastic frame.
Mesh version: 100% TPE and polyester fabric upholstery with ABS plastic frame.
Colors
Black Frame, Naked Black TPE
Black Frame, Naked Grey TPE
White Frame, Naked Grey TPE
Grey TPE with Blue Mesh
Grey TPE with Grey Mesh
Black TPE with Black Mesh
Weight capacity
300 lbs
Warranty
5 years
Feature
Adjustable armrest, back tilt angle and tension, seat height
5. LED Lights
As we mentioned before, getting the right lights for New Year's Eve is not easy at all since you need to find a lamp that fits the New Year décor ideas you have in mind. Buying LED lights allows you to adjust your lights to your taste.
| | |
| --- | --- |
| Dimensions | 31.5"L x 1.8"W x 35.4"H |
| Colors | Black |
| Materials | Die casting Aluminum & Metal |
| Input voltage | AC 100 - 240V 50/60Hz |
| Brightness | 1200 lm |
| Light colors | 3000k, 4000k, 5000k, 6000k |
| Lamp lifetime | 50,000 hours |
| Item weight | 12.56 lbs |
| Warranty | 1 year |
| | |
| --- | --- |
| Dimensions | Φ 15"W x 62.5"H x 10.1 lbs |
| Colors | Black |
| Materials | Metal base |
| Input voltage | 110-220V |
| Lumens | 960 lm |
| Bulb type | LED 3,000K |
| Warranty | 1 year |
6. Speakers
If you want to get all into the New Year's Eve vibe, you need to go beyond the average new year decoration ideas you would normally get for a modern home office. Installing speakers in your office allows you to play Christmas songs all day to get everyone in the mood for celebration.  
| | |
| --- | --- |
| Dimensions | 7" x 2.75" x 2.75" |
| Product weight | 1.34 lbs |
| Wireless technology | Bluetooth 5.0 |
| Playtime | Up to 35 hours on a single charge |
| Water resistance | IPX4 |
| Charging port | Micro USB |
| Functions | Stereo, Microphone, USB Powerbank Charging |
| Warranty | 1 year |
7. Christmas Tree
New Year party decorations must include anything that reminds workers of all the joy the holidays have brought them. Christmas trees are one of the most popular New Year party decorations, and you can even leave some gifts for your employees under them.  
8. Carpet
Whether it's for your house or office, adding a new carpet to your New Year decoration list will make your property shine like it never did before. We recommend you go for black and dark carpets since they stand up to stains.
9. Custom Balloons
If you want to go for one of the classic New Year decoration ideas, you can try custom balloons. You can buy confetti balloons or balloons decorated with glitter or anything as long as you like how they look, so pick the message that best suits your office!  
10. Gift Baskets
It's not a bad idea at all to leave some gift baskets around your office until you deliver them to the person you made them from. These baskets will let everyone in the office know you care about your employees, so it will boost your workplace's morale.
11. Fruit Baskets
Fruit baskets are similar to gift baskets, but in this case, you can put them on a honey pine desk for all employees to eat something from it. You could change the fruits on it daily or ask your co-workers the ones they like better.  
12. New Year's Resolution Board
When you think of new year decoration ideas, you can try things that help you beyond just making the place look nicer. Making a New Year's resolution board with your co-workers helps you bond with them and set the goals you have for 2023.  
13. 2023 Calendar
It's challenging for some people to organize their schedule when the year ends, so the best you can do to keep all your employees productive is to get them a 2023 calendar. Using this decoration for New Year also allows them to remember all the important events the company has next year.
14. Paintings
Paintings give life to your room, and getting the right one for your office will change the whole vibe of your workplace. Not all paintings are expensive, so adding some of them to your New Year décor ideas list is not a problem for people working on a budget.  
15. Group Photos
Besides looking for New Year party decorations, holidays are an excellent time to bond with your workmates. Do you think you work well as a group? Take some group photos and put them around the office to remind everyone how good of a team you are.  
The frames you use for the photos can be custom New Year frames or regular ones.  
16. Custom Neon Signs
As time passes, the home furniture you use changes, and the decorations you had on your corner dressing table won't be the same as before. Custom neon signs are trendy now, so you should try them if you want to follow fashion trends.  
You can set these signs to have any message you want.
17. Show Your Company's Year Rewind
Now that 2022 has come to an end, it may be challenging to remember all the things you accomplished this year. People looking for New Year décor ideas can try getting photos for their businesses to remember all the good moments they went through! 
18. 2023 Wine Bottle Labels
While the title of this decoration for New Year says it's for wine bottles, you can use it for any other bottle you find out there. Why would you want to put a 2023 label on your liqueur bottles? Because that turns drinking into something more special.  
19. New Year's Photo Frame
When we say you should get a photo frame for your office, we don't mean a regular frame for your pictures but rather a giant frame simulating an Instagram post for people to take pictures. These photo frames are popular at special events such as weddings, Christmas, or concerts.
20. 2023 Happy New Year Banner
Similar to what happens with wine bottle labels, getting a 2023 happy New Year banner for your office will help everyone set the mood for the future. There are many kinds of banners out there, so you can choose yours even if you have boho desk décor or any other office layout.  
21. New Year Stickers
The thing about including stickers in your New Year custom ideas is that you don't use them as a big decoration piece but rather as something small you can use to make home furniture look better. You could, for example, put some happy New Year stickers on your laptop or desk.  
22. Custom Wine Glasses
Everything in your office should be about New Year the days before New Year's Eve, and that includes the glasses you use to drink wine. Order some custom wine glasses for your office and let everyone know how invested you are in your New Year decoration ideas!
23. New Year Party Hats
We know offices are sophisticated spaces, so you can't wear informal accessories such as hats on a daily basis. However, things change when New Year arrives, so ask your boss if you can wear some New Year party hats to work to keep up with the Christmas celebration spirit!   
24. Paper Stars
The best thing about New Year decoration ideas is that you don't have to pay for all of them. Things such as paper stars are ideal since most home office wall décor pieces will cost you some money while these stars are DIY projects.  
Apart from that, your employees will be happy to know you used their stars to decorate the office.  
25. New Year Sweets
If your company is having a New Year party or something of the sort, you can hire someone to make a custom New Year cake or themed sweets such as cookies.
26. Confetti Bar
When the clock gets to midnight, and we are officially in 2023, people will want to keep celebrating. Throwing confetti is common for some people, so you can make a confetti bar available for your employees to use when the time comes.  
Some people even get confetti balloons to pop when they get to midnight.  
27. Flowers
Flowers are excellent decorations regardless of what you are celebrating. Although it's not as common as other New Year decoration ideas on the list, you can buy some flowers to light up your office. We recommend you buy soft-looking flowers that don't shadow other decorations there.   
28. Door Decorations
Even if your workspace is all festive and full of decorations, your clients or co-workers won't get in there in a festive mood if they see a boring door when they get there. Try to get some Christmas or New Year decorations for your door to make sure people know you care about holiday aesthetics from the second they see it!
29. Custom Doormat
Similar to what happens with door decorations, you want people going to your office to see a New Year-related custom doormat before they enter your office. You can find many different themed doormat designs on the market, so you won't have any problem picking one that suits your office layout.   
30. Tinsel-wrapped Fringe New Year Sign
Getting to the last decoration for New Year on this list, you can make a tinsel-wrapped fringe New Year sign yourself! You can hang this sign somewhere in your office where everyone can see it.  
Although it's a DIY project, making this design doesn't take that much time.
Conclusion
There are endless ways to make your home or workplace look better for the holidays, so it's up to you to get creative and make everything shine as it has never done in the past. However, if you need a little help with the decorations you want for your office, you can always pick one of the options mentioned on this page.  
You can get some of the products here, such as standing desks or ergonomic chairs from the Autonomous website, so check it out whenever you get the chance.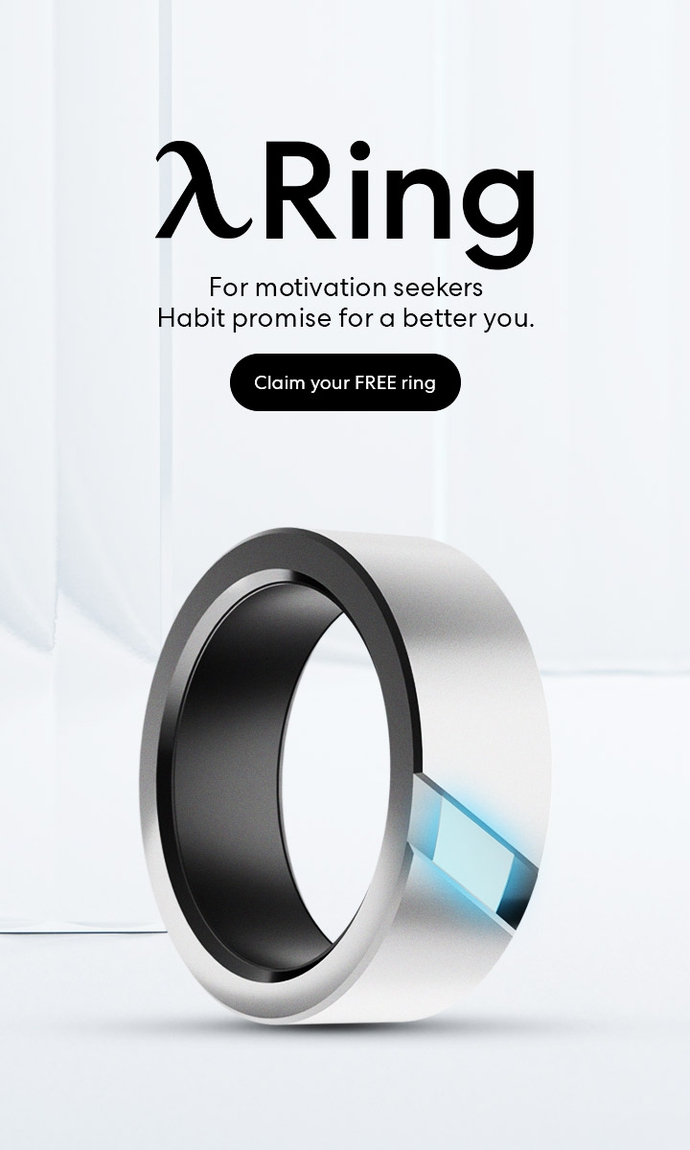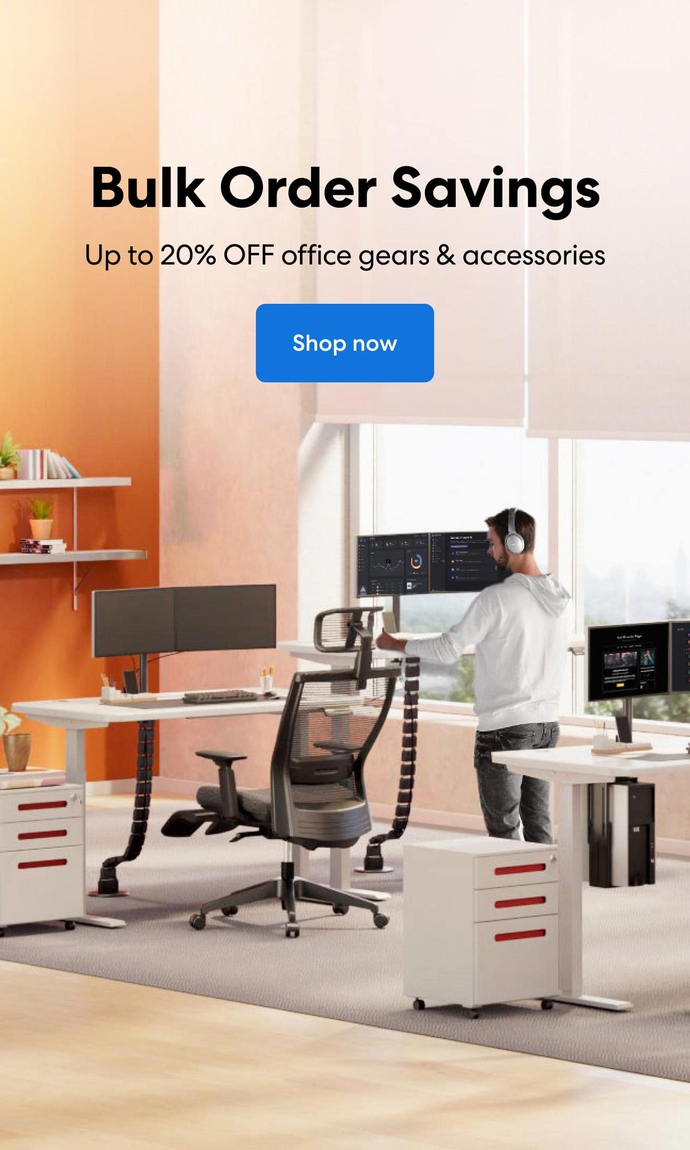 Subcribe newsletter and get $100 OFF.
Receive product updates, special offers, ergo tips, and inspiration form our team.