Without these 15 essentials, a shed game room isn't a retro gaming room at all!
True gamers agree that a gaming chair by itself is insufficient. If you belong to this group, wouldn't it be great if you had your own area set aside for this hobby as well? 
What if you simply don't have the space since you live in a smaller home? The best alternative might be to convert a garden shed into one. 
This is a great reason to invest in an old shed building or a fantastic makeover plan for one! Let's now explore a few gaming accessories to finish off the appearance of your game room. 
Creating Your Perfect Gaming Room – Retro Gaming Room Ideas
You have to choose which equipment to buy if you already have a gaming room or wish to put one up. Avoid stocking up on too many gaming consoles at the expense of other essentials for a game room. 
Our staff has chosen 15 essentials for the garden gaming room to assist you in creating a plan. 
1. Electricity and Internet
If you don't have enough space at home, creating your own gaming area in the comfort of your garden is a great option. The benefit of having a shed is that you may use it for things other than a gaming area. 
You can include gaming furniture, such as a corner sofa, where you can relax while taking breaks. Even better, you can build a handmade garden bar if your shed building is large enough. 
However, you need to do some shed planning before you get too excited and start stuffing the shed with video games and arcade machines. This includes obtaining electricity for your computer, gaming console, lighting fixtures, etc. 
You need electricity in your gaming area! You'll also require access to the internet. To connect to the internet, you can either use a Wi-Fi antenna or an Ethernet cable that you can run down to your shed. 
2. Interior and Furniture
Essentially, you have control over the interior design of your gaming shed. You are free to do what you want and to add anything you want. Here are a few of our interior design recommendations to help you turn your room into an "award-winning gaming room." 
A rustic standing desk comes first. This is obvious, especially if you play video games exclusively on a PC or laptop. You need a place for your keyboard and mouse, as well as a flat surface for your food and beverages. 
Afterward, you'll want a Karnox gaming chair. You'll need a reclining chair if you want to play for extended periods of time in the utmost comfort. 
This chair would be a wonderful addition to a game room. Every retro gamer room needs the ideal chair. Furthermore, the Karnox chair is one of the most comfortable options available due to the high-density foam. 
The leather is wear-resistant, and its steel frame makes it durable enough to carry you through game after game. It has adjustable seat, swivel, and recline functions, as well as rubber casters that make it roll silently.
As for people who will spend a lot of time in this seat, the headrest and lumbar support are also very important. These qualities are ideal because they guarantee that long durations of sitting won't result in back pain. 
Both offline and online retailers provide a wide variety of designs. Additionally, you can select from a variety of colors, materials, and shapes according to your preferences. If you intend to host one or more friends for a gaming session, install multiple chairs. 
Next up is Logitech's G203 Prodigy Wired Optical Gaming Mouse with RGB Lighting, which can alter how a game is played. Even though it is eight times faster than a typical mouse, it nevertheless has the familiar shape and grip that everyone is used to. 
Additionally, this product incorporates a 200-6000 DPI sensor for faster tracking and better button tension for more accurate playing. Serious gamers will be impressed by a mouse like the one we've got here because, sometimes, the little things can make a big difference. 
3.  Install a TV
An "entertainment center" would be a great addition to your shed gaming area in addition to your gaming desk. Essentially, a wonderful way to do so is by including a flat-screen television. 
If you want to enjoy your new retro gamer room with guests, an entertainment space is ideal. You and your guests can unwind while watching a TV movie when paired with a comfortable sofa set. 
The television may also be used to connect to streaming devices, your Pixio gaming monitor, and any gaming systems you own to a much larger screen. If you and your friends are having a CoD night, this is fantastic. 
4.  The Ideal Lighting Setup
Natural light is ideal, but you also need to pay attention to the inside lighting. You should consider this carefully because lighting is one of the most interesting and crucial components of designing a retro gaming room. 
There are many unusual lighting options available on the market right now. You can add strip lights, marquee bar signs, accent lighting, and other lighting options in addition to LED lights under your desk and on the ceiling. 
5.  Blackout Drapes for Retro Game Room Ideas
Even though natural light is preferable, playing video games in a room with too much outside light can occasionally be very uncomfortable. Direct sunlight coming in from the windows or the entrance, for example, can all make it more difficult for you to concentrate on your game.
Blackout blinds or curtains can be beneficial in this situation. They've evolved and are now a need in the majority of bedrooms and offices. 
Furthermore, blackout roller blinds are among the best sorts of retro game room ideas. Depending on the time of day and the desired light level, you can easily adjust the height of each window using this sort of blackout blind. 
6.  Modern Gaming Equipment
There are technological devices that can greatly enhance video games. These unique collectibles will stand out in your retro gaming room area and not just because of how cool they look. 
We're discussing things like: 
Gaming headset with RGB wireless surround sound for PC

USB charging station for headphones

Combination wireless keyboard (

Anne Pro 2 Brown Switch) and mouse with RGB backlighting 
An L-shaped desk is among the most essential items for a gaming area. It must have enough space for all the equipment. Also, it must be comfortable enough for extended play. It must be visually appealing enough to serve as the room's main point. Additionally, the desk must be strong enough to support the setups that players use, flaunt, and have. 
You should also look into getting a Royal Kludge keyboard and a Mars Bluetooth speaker if you're on the look for a vintage game room.
7.  Quality Audio Studio
Any area or activity benefits from the upbeat ambiance that good music can create. Additionally, equipping your vintage game room with an excellent sound system will improve your gaming experience. 
You can choose a speaker system with 2.1, 5.1, 7.1, or 9.1 surround sound channels for this essential equipment. Stereo has substantially lower sound quality than surround sound, which gives you a less immersive gaming experience. 
8.  Gaming Posters and Wall Decals
It's time to do some touch-ups after painting the interior of your retro gaming room shed in your preferred color scheme. This can be accomplished by hanging posters and some gaming wall decals. 
They do not only look fantastic and set the mood, but they're also simple to set up or move.
Note: Using a color scheme while painting usually involves too much effort. A better option is to choose a neutral color as a background, then add your favorite gaming posters and gamer wall decal stickers. 
9.  Neon Signs
Although not strictly a piece of gaming hardware, a neon sign can nonetheless create a nostalgic atmosphere in your gaming area. It will add a burst of vibrant color for an exciting vibe to your gaming area. 
Make sure to dimmer the lighting in your game room if you want to emphasize a neon sign. 
10.  Arcade Machines
A vintage arcade machine is the best idea to give your gaming area a retro feel! There is no need to worry about cost or space since all you need for a truly retro atmosphere is one sturdy unit. 
Then, you can play your favorite arcade games whenever you want with your friends and family. 
Note: Ensure you have enough room inside to fit these machines. You don't want your retro gaming room in your shed to be messy. 
11.  Board and Card Games for Gaming Rooms
Playing difficult board and card games, in addition to electronic games, has been shown to improve brain function. You will have a great time if you put board games in your game room and invite family and friends to play. 
Furthermore, you can choose from the following options if you wish to branch out from the standard monopoly and classic games: 
The modern Coup

Codenames

Flamme Rouge

Catan 
Between your game breaks, engage in some exercise and play a few rounds of darts! Install a dartboard inside and choose from the classic, magnet, or suction cup styles. 
12.  Billiard Table
A billiard table simply must be on your list of essentials for your retro gaming room because it has long been one of the most widely played games. 
Furthermore, a billiard table can be a fashionable and entertaining addition to your game room in addition to your contemporary game consoles. However, you should first think about your available space before making a purchase. 
13.  Minibar Setup
The ideal retro gaming room ideas wouldn't be complete without a mini-bar set-up. A bar will allow you and your friends to chat and indulge in some drinks in between game sessions, regardless of whether you like a lavish or casual setting. 
This gives the space a nostalgic and enjoyable vibe! Naturally, be sure to acquire some stools so that you and your buddies can relax with some drinks while taking a break. 
In the summer, especially, your shed games area might double as a garden pub where you can host gatherings and entertain visitors. 
If you want to add a mini-bar setup to your game room, The Nightjar may be your best option.
14.  Centerpiece Pool Table
One of the most essential items in any game room is a sturdy pool table, either in addition to (or instead of) a pool table. It's a summertime need where you and your family can have fun competing for years to come. 
Prepare to have a great time with your friends by adding one to your list of gaming room ideas! Pool tables are also one of the best ideas of entertainment for the summer evenings to chilly winter festivities. 
15.  Bar Cart
Here is another retro gaming room idea for you. A bar cart is your best option if the space in your shed building is limited, but you still want to enjoy cold beverages. The excitement is only enhanced by some great drinks, and your mini-game area can look its best with a bar cart that is well-loaded. 
This enhances the atmosphere by adding storage and a little sparkle, plus, a chic focal point.
Add these necessary goods to your bar cart in addition to the assortment of mix-ins to customize tasty cocktails: 
Garnishes

Cocktail-making tools

Ice bucket and tongs

Glassware

Dishtowel 
Conclusion
A garden shed is a great option if you want to dedicate a place to gaming. If you're committed to this notion, the shift can require a lot of time and work, but it will be worth it. 
You can have the finest gaming experience with the help of our carefully curated selection of gaming accessories and game room essentials for your gaming setup.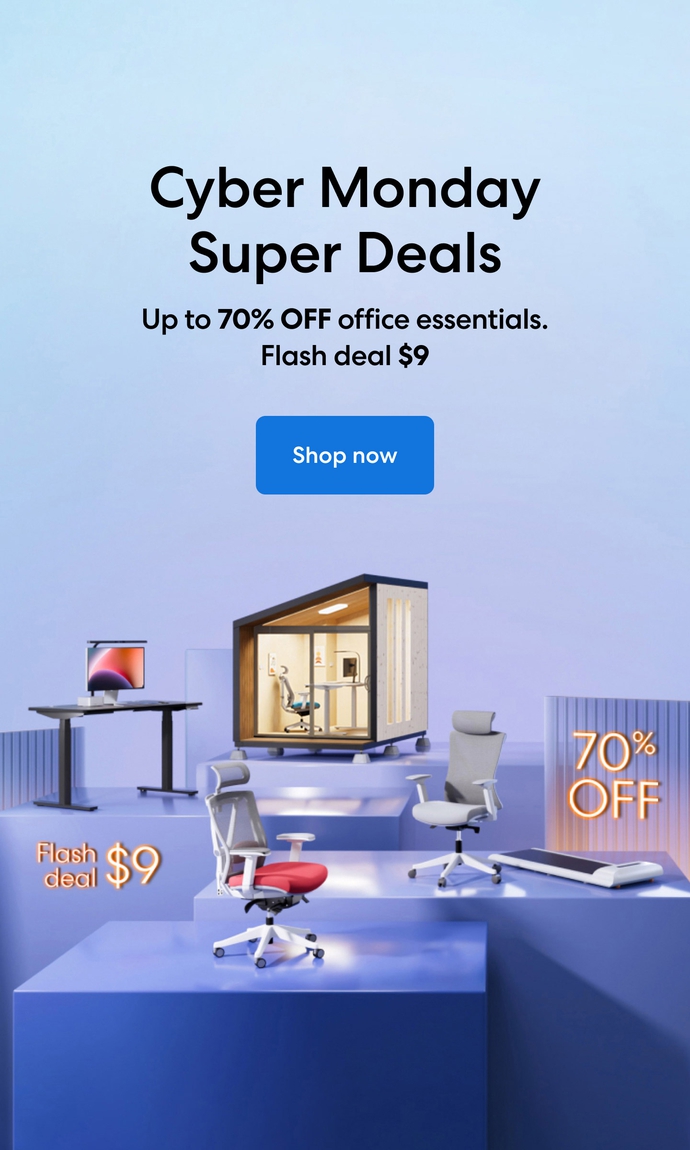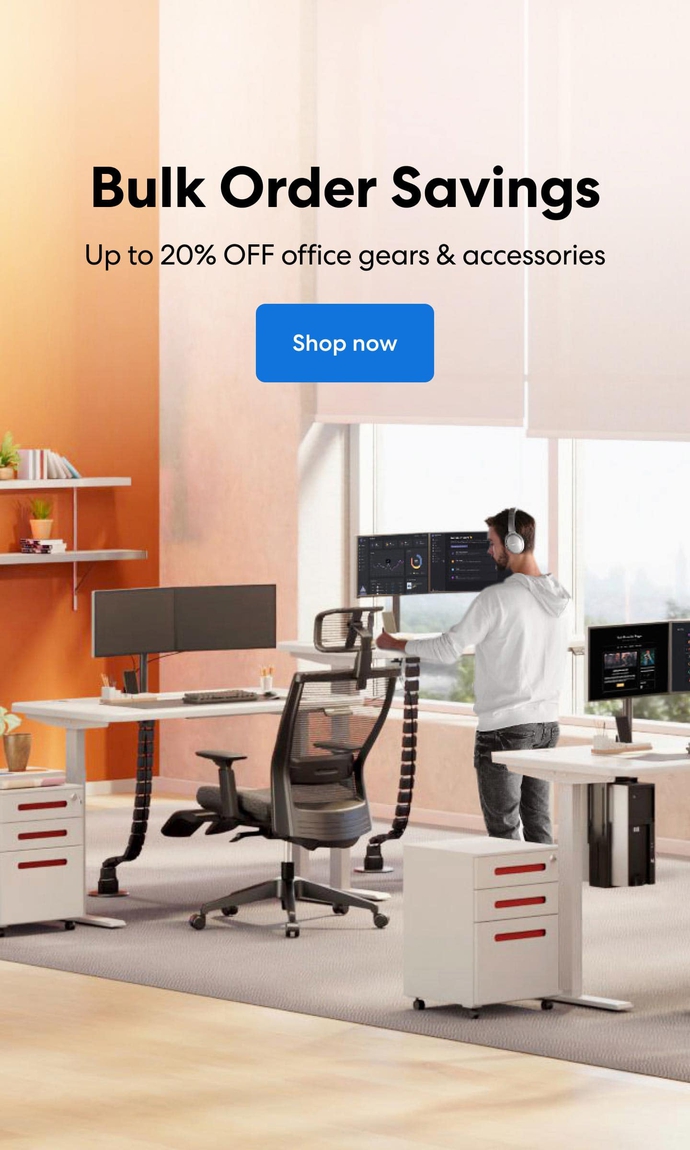 Subcribe newsletter and get $100 OFF.
Receive product updates, special offers, ergo tips, and inspiration form our team.