Smart Products
Bamboo Table Top: Is It Worth It for Custom Desk Builder

Autonomous
|
Jul 18, 2021
4,504 Views
As you look to redo your office for a makeover or just putting together a customized desktop, consider the number of choices you have. You have materials available that range from metallic, stone, glass, or wooden desktops.  With so many choices, you sure are bound to be spending time finding the right fit. While the choice is yours, a wooden desktop is our recommendation for your adjustable standing desk. Why?
Wood takes priority for several reasons, including a feeling of being connected to nature. As you work inside offices, bound by work and laptops and printers around you, you are cut-off from nature. A wooden desktop or bamboo table top brings you closer to nature. 
Why Bamboo?
Found globally, bamboo makes a special appearance in East Asia and South Asia. Bamboo is a prime material used for constructing wooden huts and more purely because of its high tensile strength and flexibility. In fact, bamboo has captured the market for desktop surfaces. A bamboo table top is not far unfamiliar to everyone. Hence, the bamboo engineered wood is often used for desk surfaces. Bamboo is soft, lightweight, and cost-effective if it is compared to other construction materials and depending on what is the project of construction. Converted to appealing colors and designs, bamboo engineered wood offers a natural finish.  Here is our review of a bamboo standing desk.
What should you use: MDF or Solid Wood?
Medium Density Fibreboard (MDF)
MDF wood is lightweight as it is composed of residual wood. Mixed with resin and wax, it is strengthened at high temperatures, and strong pressures are applied to bind the material together. This increases the stability and durability of the MDF.
Advantages of MDF wood
MDF wood desktop doesn't crack like solid woods as it is bound together under extremely high pressure and heat. Therefore, it may expand and contract as ambient temperature or weather outside changes from rains to dry heat.

They are easier to cut and customize for wooden cabinet work. In addition, they offer you a smoother finish when laminated or polished compared to solid woods.

Some MDF boards are treated for water and pests. That means they withstand resistance in wet areas like a bar or near a kitchen sink. 
Solid wood
Solid wood refers to the natural wood from walnut, oak, beech, maple, and more. It is also called lumber in many countries.  Solid wood has pure wood, while the MDF wood has wood, resins, wax, and more to bind.
The wood itself may be hardwood or softwood, depending upon the type of tree and the temperate zone it is grown in. Solid woods are heavier in weight for a standing desk. It adds extra weight that a powerful motor will need to raise or lower the desk. Additionally, they need extra finishes like a polish to maintain their natural looks and increase their durability. Unfortunately, you cannot paint natural woods easily.
Advantages of solid woods
Being strong and sturdy, You can use them for heavier uses. They are highly durable because of the presence of thick and dense wood structures. During construction, solid woods are used for constructing heavy-duty houses, buildings, bridges, and more. Since they are from different trees, they have different longevity and strengths.

Visual appeal – As the trees grow and age, they develop circles that tell you the age of the trees. Also, going from top to bottom, you will notice the beautiful grains of wood, which take shape as the wood expands due to growth.  These natural grains and designs are what wood lovers seek. They are so appealing that, at times, the look of the grain determines the price of wood.

Prices of solid woods tend to be higher as they are natural wood than MDF or particleboard. Therefore, when added as modern office furniture or encouraged as an element in an office, the establishment is bound to fetch a higher price. 
Here are more details on the differences between mdf wood vs. solid wood!
Best Table Top?
Seeking a customized bamboo table top or custom wood table top? Don't look further than the Autonomous SmartDesk Surface. This sturdy desktop surface is smooth and offers you a large uninterrupted working area. There are no joints in between.  These desktops are made from MDF. As you touch wood, you feel connected to nature, and this brings in a feeling of calmness to your mind, as science puts it.
You have a massive range of choices of colors. Fourteen colors to choose from! Wow! The MDF desktop is also available in white, or you may choose from black.
Have you tried the latest offering of a custom painted table top? You will fall in love with this range of painted bamboo table tops specially designed for you!  Be different as you choose your design and color to customize your standing desk. 
The Autonomous Artist desk is available in a matte or a standard finish.  Matte finish absorbs light and gives you a comfortable feel. The standard finish is not glossy to reflect light yet sharp enough to make it stand out as a prized possession!
You can easily procure a standard size of 53"L x 29"W x 1"H for your standing desk. The table with bamboo desk top design has been thought through for both the left-handed and the right-handed. Both can access and manage all cabling using the single 2.4-inch grommet provided on either side. Looking for an office table top for sale? Keep watching the space for deals. 
Final Thoughts
While a bamboo table top is surely worth it, you just cannot miss the wonderful tabletops from Autonomous SmartDesk Surface. Elegantly designed and customized for your office desk, these are a value statement to your style.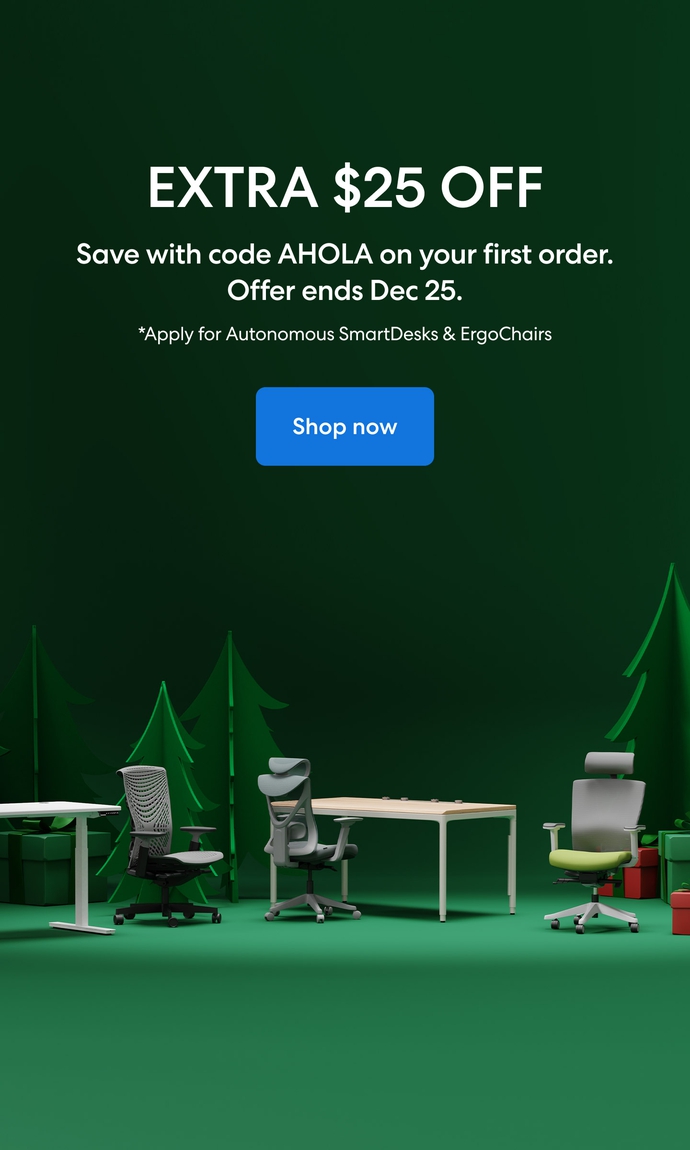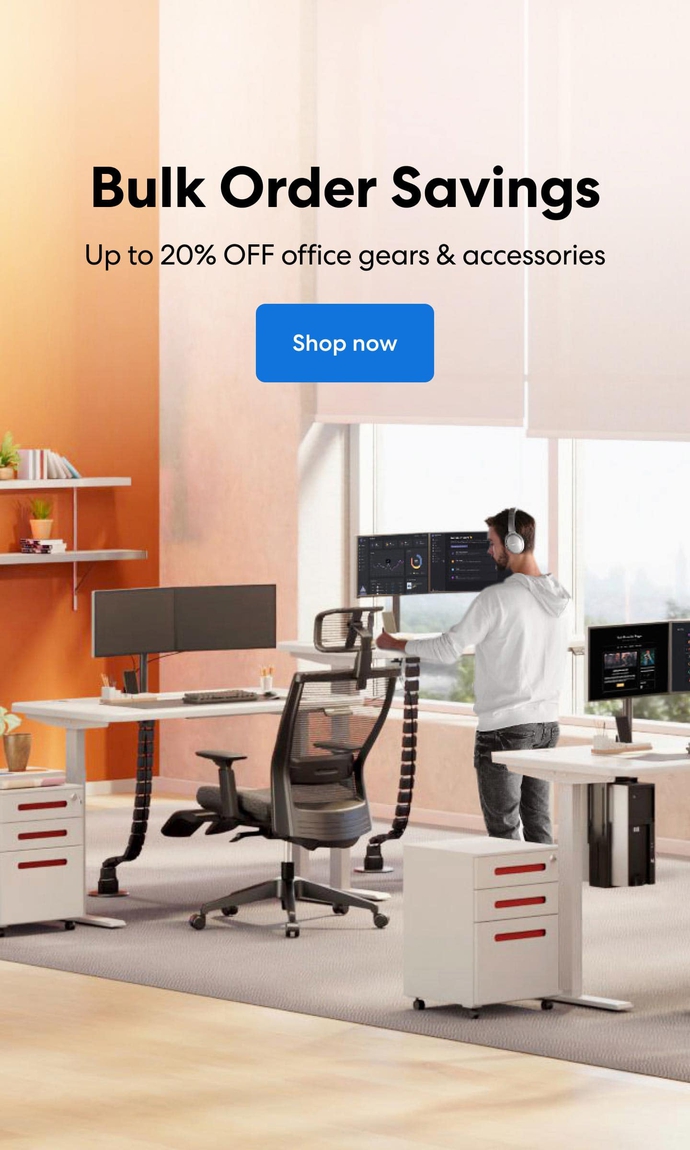 Subcribe newsletter and get $100 OFF.
Receive product updates, special offers, ergo tips, and inspiration form our team.