Workplace Inspiration
Basement Home Gym Setup Ideas for Best Workout

Autonomous
|
Apr 29, 2022
1,627 Views
A basement gym setup may be really useful. Creating the ideal basement workout room layout to fit personal tastes, on the other hand, might be difficult. The greatest home gym setup maximizes the chances of getting the most out of your exercise while remaining in tune with the remainder of your home's aesthetics. Nevertheless, selecting the finest gym arrangement among the plethora of home gym ideas available may be quite challenging. 
Whenever you decide to make a significant investment in any construction, it is important to prepare ahead. Exercising and staying on schedule may take a lot of time, and indeed the prospect of doing it at a busy gym doesn't matter. Another alternative is to hire a professional trainer, but isn't it better to get all of the appropriate tools in the comfort and privacy of your household? - Therefore, we have listed below some basement gym ideas for you to discover.
Things to Consider for a Home-Based Basement Gym
Take a moment to think about the following considerations before you start making your basement home gym project:
Is there enough room in your basement for a workout area? – According to the American Council on Exercise, cross exercise requires only 60 to 210 sq. ft. of space.

Is the roof sufficiently high? If you want to do strength training with heavy equipment, ensure you have adequate space above and behind, and in front of you to release your weights without injuring anything. The minimum height limit for a roof required by the building standards for basements is 7 feet, while 8 feet is desirable.

Is my basement properly ventilated? – Ventilation or air circulation will not be an issue if your basement space has windows. If it doesn't, whether you have adequate room, you can add an exhaust system or ceiling fan.

Is it possible for me to use an electrical outlet? – Several cardio pieces of equipment need the use of electricity. Ensure you have enough electrical sockets to prevent a safety danger from extension cables on the ground.

What is the size of my spending plan? – Searching the web for second hand hardware is a good way of keeping this project on a budget. Begin by searching Amazon, Facebook Marketplace, eBay, or local yard sales.
List of The Best Basement Gym Setups for Workout
Whether your basement is completed or not, constructing a basement fitness area will seem vastly different. You might have to eliminate furnishings or equipment to create a place for workout equipment if the space is generally completed (carpet, plasterboard, and soundproofing have been placed). If your area is incomplete, you get a blank canvas to deal with. With all small basement gym ideas, keep the following in mind as you begin:
If your basement hasn't already been waterproofed, do it to preserve your pricey exercise machines from water leakage.

Remove any mold or vermin which may be hidden in your basement area. That is almost certainly a task for the pros.

You should repair any fractures in your ceramic walls or floors in your basement gym setup. Professionals may be called in to make sure the gaps are only non-structural settling cracks and not symptoms of greater concern.
It's essential to have the right flooring
Although exercising on a hardwood floor, concrete, or carpeted floor is possible, it is not recommended for your convenience or safety. If you're serious about making a basement training area, but the space is already carpeted or tiled, you might want to begin by removing the old flooring. You can invest in foam tiles, rubber mats, or vinyl panels as your basement gym flooring for a better workout experience.
Select Equipment That Is Appropriate for Your Objectives
Whatever you want to fill the area with is among the most crucial factors to be considered when building up a private gym in the comfort of your basement. Consider what you want to achieve in your underground home gym. Various equipment provides different exercises and health advantages. For a luxurious home gym setup, you can invest in foldable walking treadmills, OVICX deep tissue massage gun, BAKBON posture spine corrector, and WalkingPad A1 Pro. Along with all of the essential gym equipment, you can also get a GoBe3 Smart Band for yourself to track your heart rate while you work.
To Remain Motivated, Build the Right Style
One basement gym method in the basement gym setup makes the area look visually appealing to boost your motivation. For instance, you can add a lifepro Vibra care foot massager in your gym. In addition to organizing, it starts making it a spot you want to spend much time in. Consider the benefits you received at your previous gym. Why did you keep going back?
Maintain a Clean and Safe Environment
You'll need to allocate some storage capacity based on your hardware of choice. Here are some suggestions for creating storage options in your basement gym setup:
Weight Wall Mounts: If you want to do weight training with dumbbells or weights, you'll need weights to rack on the fences to keep them completely organized and out of the way while they're not in use.

Exercise bands, yoga sheets, and other exercise supplies may be kept arranged on the wall with the help of shelving and simple hangers.

You may store weights, barbells, yoga bricks, and other training accouterments in a simple Rubbermaid tub if a closet isn't accessible.

Sanitation Corner: Keep exercise towels, microfiber wipes, antimicrobial spray, and sanitizers on a

revolution focus standing desk balance board or cabinet to keep your workout area completely clean.
Fitness areas should preferably be as large and feasible to accommodate a variety of exercise positions and enough gym equipment and storage. The layout of your home gym must allow for future enhancement or additional equipment installation. Choosing the best place for a private home-based gym has a big impact on individual workout practices.
The site should also allow light and ventilation for a pleasant and appealing home gym design. Building a conducive interior design atmosphere stimulates the mind and improves concentration during workouts. Moreover, since this will be your own exercise space, your chosen apparatus should be based on your long-term training objectives.
When choosing your home fitness equipment, keep your convenience and personal preferences. Determine if they are capable of meeting your precise requirements. The size of the machinery affects the setup of the home gym. To reduce cables flowing across the room, keep in mind that electronic equipment must be easily located adjacent to electrical connections.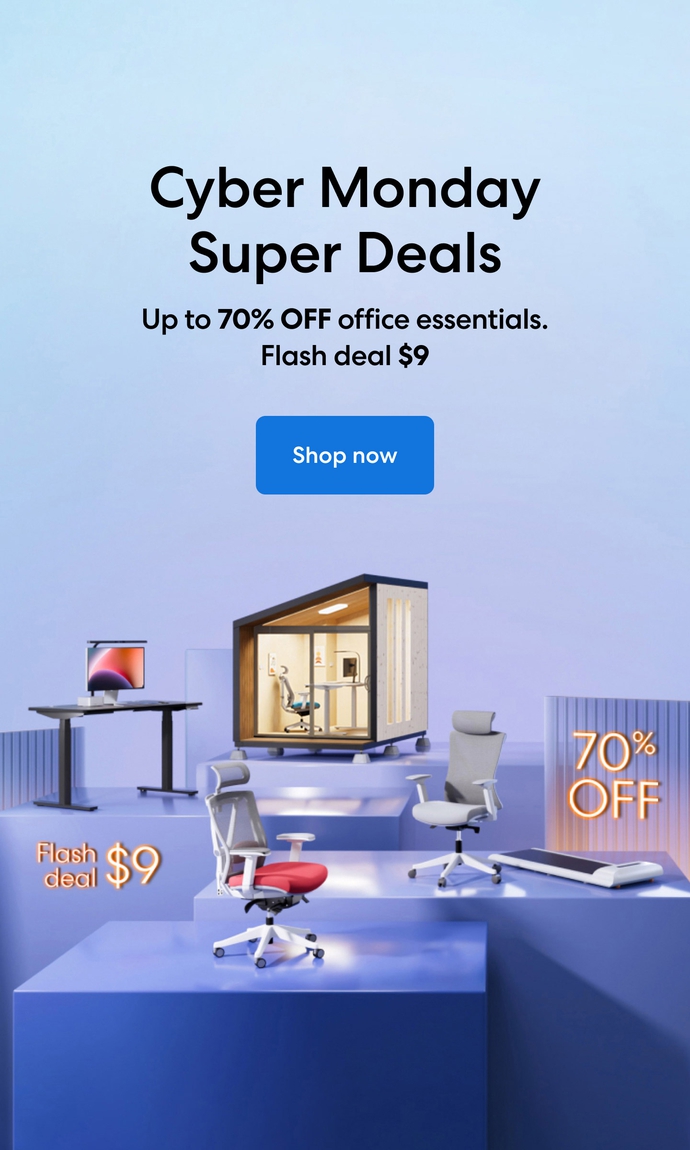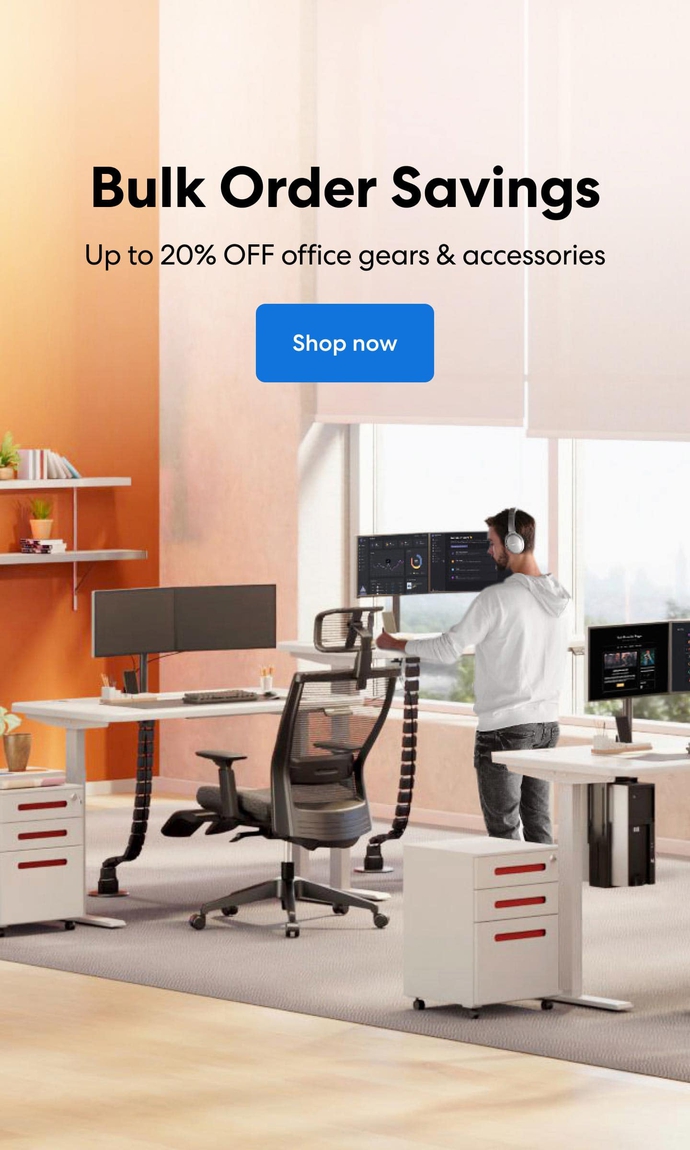 Subcribe newsletter and get $100 OFF.
Receive product updates, special offers, ergo tips, and inspiration form our team.