Do you also rely on your computer chair to take you from place to place? Computer chairs with wheels are a perk in the workplace, especially for someone who enjoys mobility and active time when working. Computer chairs with rollerblade wheels have many benefits, but most importantly, they save you up to 10 minutes per day. Computer chairs are ergonomic in many ways, and if you thought they were just for fun until now, then this article will enlist all the reasons why your ergonomic chair should have wheels.
Why Do Computer Chairs Have Wheels?
As one would anticipate or imagine, the wheels on a computer chair provide ease of movement to the user. Computer chairs with locking wheels are why many people enjoy both the benefit of mobile and stationary work chairs.
Computer chairs with wheels aid in improving the productivity of users by saving their time of getting up and reaching their desired or the farther corner of the table. You can save up to 10 minutes per day using a computer chair with a wheel.
Now when it comes to a computer chair with wheels and finding the best budget office chair, then there are some benefits of choosing a wheeled computer chair over a non-wheeled computer chair.
Benefits of Computer Chair on Wheels
Mobility
Imagine you are on a call with the client, you need to note down a number, but you see the notepad and the pen at the farther corner of the table. Now, do you ask the client to hold till you get the pen or force every nerve in your brain to memorize the number? If you had a computer chair with wheels, this wouldn't have been an issue.
Computer chairs with wheels provide better productivity. Even though a cross-legged chair looks pretty, it won't save your face in front of the client having a chat with you on the phone.
Adjustable
A computer chair that offers you the option to enjoy mobility is likely to make you feel adjusted in many ways. That is one big benefit of a computer chair with wheels. It has other adjustable features such as seat height adjustment, seat tilt adjustment, recline, headrest, and lumbar support. All these features combined make up a great work chair.
Swivel Action
Most caster-wheeled chairs these days allow for 360-degree swiveling. The majority of chairs without wheels lack this feature. This feature allows us to travel side by side, which is useful easily. When you combine this feature with wheels, you get a new level of comfort and versatility.
Limitations of Computer Chair with Wheels
Whether you have a computer chair with rubber wheels or any other type, there are some downsides to having a chair with wheels in the workplace.
Floor
You cannot use a wheeled chair for all types of flooring. Wheeled chairs don't perform well on hard floors or tiled floors. You might need to get carpeting done for that. Although if you have a wheeled chair, there might be a need to protect the floor from the office chair.
Expensive
As the computer chair with rollerblade wheels has an added feature, they also cost you more than an ordinary chair. Wheeled chairs are expensive, and this might be a deal-breaker for some.
Assembly
People who hate assembling any product are likely to classify this as the biggest drawback. But this is particularly not a reason to rule out buying a computer chair with locking wheels. Some office chairs with wheels have elaborate assemblies that might take some time, but otherwise, the assembly is not an extreme issue.
The Best Computer Chair with Wheels
Here are some best computer chairs with ergonomically friendly wheels.
1. ErgoChair Pro
ErgoChair Pro is a simple and modern office chair with great lumbar support. This chair provides you with a fine-wheeled base for maximum support so you can move around without having to get up.
2. ErgoChair Core
If you need a chair with a meshed back, ErgoChair Core is the right choice. This wheeled chair is one of the best office chairs for back pain, thanks to the wide-mesh and full adjustability.
3. ErgoChair Recline
Like other ergonomic products from autonomous, the ErgoChair Recline is also a fully adjustable work chair. The chair has five wheels for maximum support and can move freely. The comfortable, supportive foam makes you feel on cloud nine while working and spending hours on this work chair.
4. ErgoChair Plus
ErgoChair Plus is a one-step-ahead design for normal wheelchairs. ErgoChair Plus has a naked TPE meshed back for maximum breathability and support. The chair also offers full adjustability to the user.
5. AvoChair
AvoChair is a simple design modern ergonomic chair with various adjustable features. This chair has an elastomeric mesh with a weight capacity of 250 pounds. The chair is manufactured for eco-friendly materials and comes with a 2-year warranty.
Frequently Asked Questions
Should You Buy A Computer Chair Without Wheels?
The following are some of the advantages of office chairs without wheels: They are often less expensive (including high-quality ones) than wheeled models. They're simpler and easier to put together. An office chair without wheels is also less expensive than a computer chair with wheels.
Why do Some Computer Chairs Have Five Wheels?
These five wheels are used to offer a stable platform for the chair to sit on, as well as greater balance when working. With five wheels on your chair, you're well supported and unlikely to tip to one side! As a result, you can move around without getting up or reaching over a short distance to get something.
How do you Put Wheels on Computer Chair?
Wheel casters can easily be attached to the office chairs. You can turn your chair over, mark the point and drill the holes in the office chair. You can place the wheel casters and tight them with a screw. This will make your ordinary chair have wheels.
Can Wheels from Office Chair be removed?
Because most office chairs have replaceable caster wheels, you can remove the wheels from the chair. Removing a wheel from an office chair is usually straightforward, but it might be challenging at times. The most common reason for removing caster wheels from office chairs is to clean them or replace them when broken.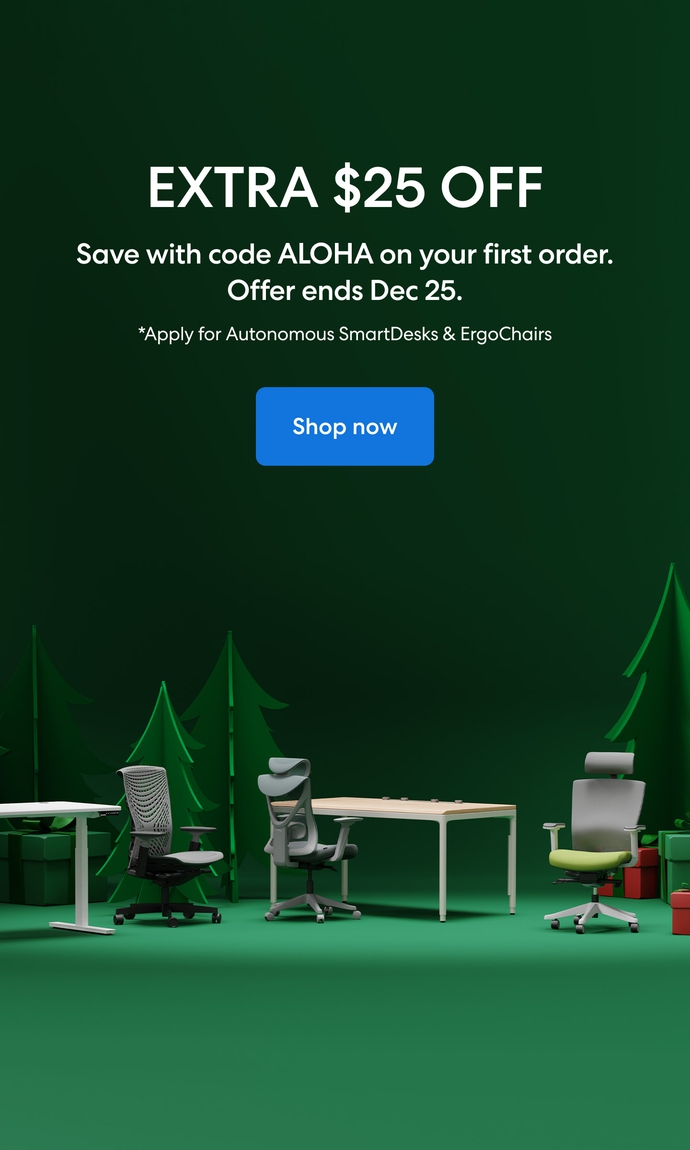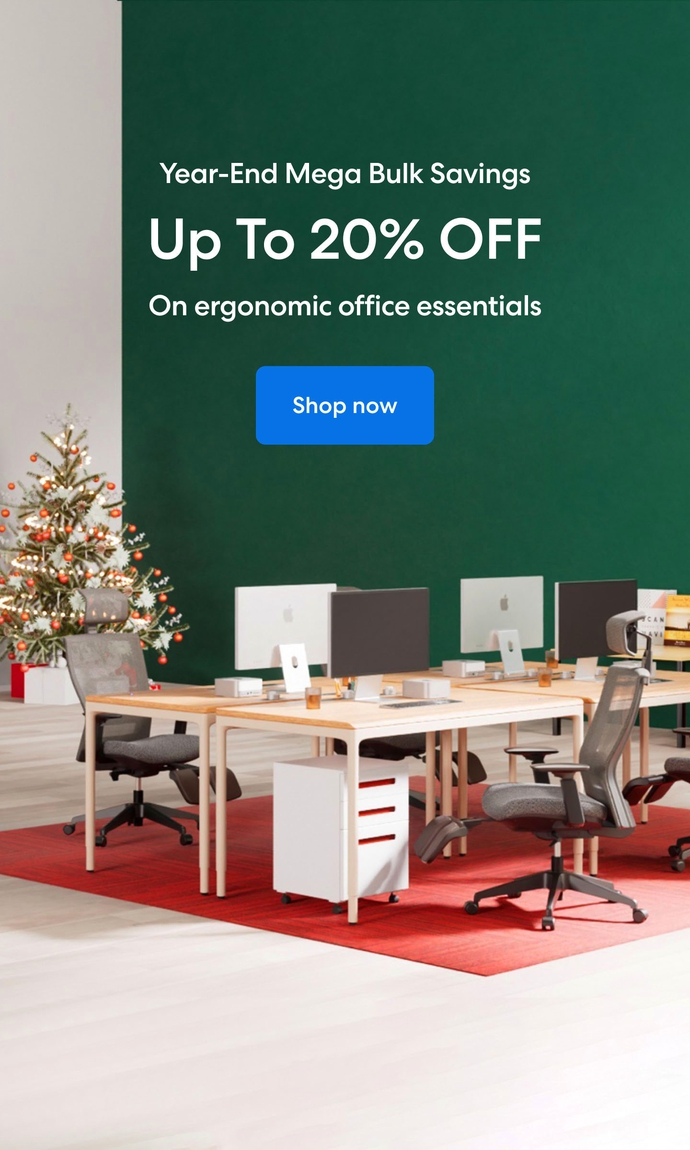 Subcribe newsletter and get $100 OFF.
Receive product updates, special offers, ergo tips, and inspiration form our team.