The security of your home and family should always be one of the most important things you choose to invest in. However, security systems can be expensive to purchase, install, and maintain, which is why you need to take advantage of this year's Black Friday security camera deals from Autonomous. 
Whether you just want a simple doorbell camera, or you want to go all out on a high-tech security system, Autonomous has something for you. They even have great Black Friday desk deals for you to consider while you are shopping for your perfect camera. 
Our Black Friday deals on security camera and office camera  packages are just too good to resist. Read on to find out how you too can take part in this awesome shopping experience. 
Black Friday Home Security 2023 Deals
Now that you have made up your mind to get yourself an awesome home security system this Black Friday, take a look at some of these smart home devices: 
Check Out These Awesome Camera Black Friday Deals!
As the days grow shorter and the holiday season approaches, photography enthusiasts and professionals alike eagerly anticipate one day above all others – Black Friday. This is the day when the world of cameras, lenses, and all things photography takes center stage in the grand spectacle of savings. Whether you're a seasoned pro looking to upgrade your gear or a beginner ready to embark on a visual journey, Black Friday is your ticket to unlocking incredible camera deals that can capture your imagination and preserve moments in time.
We'll be your guide through the maze of Camera Black Friday Deals, unveiling the latest and greatest offers that can help you turn your photographic dreams into reality. So, grab your lens cap, adjust your focus, and get ready to discover the best Black Friday deals for your photographic endeavors!
FAQs
1. When Will Black Friday Start in 2023? 
Black Friday is held annually on the Friday following Thanksgiving Day. This year, 2023, Black Friday will be on Fri, Nov 24, 2023. 
What this means is that you still have some time to plan how you will make use of your limited shopping time to target specific deals on items you really want. If Black Friday home security deals are part of your plans, then you should look at some of the home network security devices that are already being advertised. 
2. Is It Better To Buy a Camera on Black Friday or Cyber Monday?
The success of the first few Black Friday retail experiences has led to the birth of what is now known as Cyber Monday. Although not nearly as popular as its predecessor, Cyber Monday is quickly gaining momentum. 
There are two key differences between Black Friday and Cyber Monday, which are: 
Cyber Monday is restricted to tech deals while Black Friday covers literally any retail product or service you can think of
Cyber Monday is mostly restricted to online sales while Black Friday sees the majority of its sales happening in-store 
If you're thinking about cashing in on Black Friday security system deals, you may be better off holding on for Cyber Monday. Consider the following facts when making your decision: 
Cyber Monday offers a better shopping experience because of fewer crowds than Black Friday
It is better to shop for gadgets on Cyber Monday because it is more tech-focused
Cyber Monday gives you a chance to buy what you need long before the mad rush of Black Friday
You can buy your security cameras from the comfort of your home because Cyber Monday is done mostly online 
3. Which Retailer has the Best Black Friday Security Camera Deals?
Besides which day is best to shop on, the next important decision you need to make is regarding your choice of retail outlet. There are so many different retailers offering great outdoor security cameras and Black Friday deals that it is not easy picking out the right one. 
Bear in mind that some of these retailers will try to take advantage of consumers' ignorance of certain products to overprice some items. Some are downright fraudulent, advertising non-existent Black Friday security system deals. 
You are better off choosing a tried and trusted retailer with a wide range of Black Friday deals on security camera products to choose from. If you want reliability, peace of mind, and awesome deals on Black Friday security cameras, go to the Autonomous webpage now and see what they have. 
Final Word
Black Friday is the one day of the year when you can afford to invest in the ultimate security system for your business or home at an affordable price. With proper planning, a bit of patience, and some discipline, you can make the very best of your Black Friday security cameras shopping experience.
If you are not sure about what you need, then visit the Autonomous website for the full range of their products, along with descriptions of key features, and their irresistible Black Friday prices.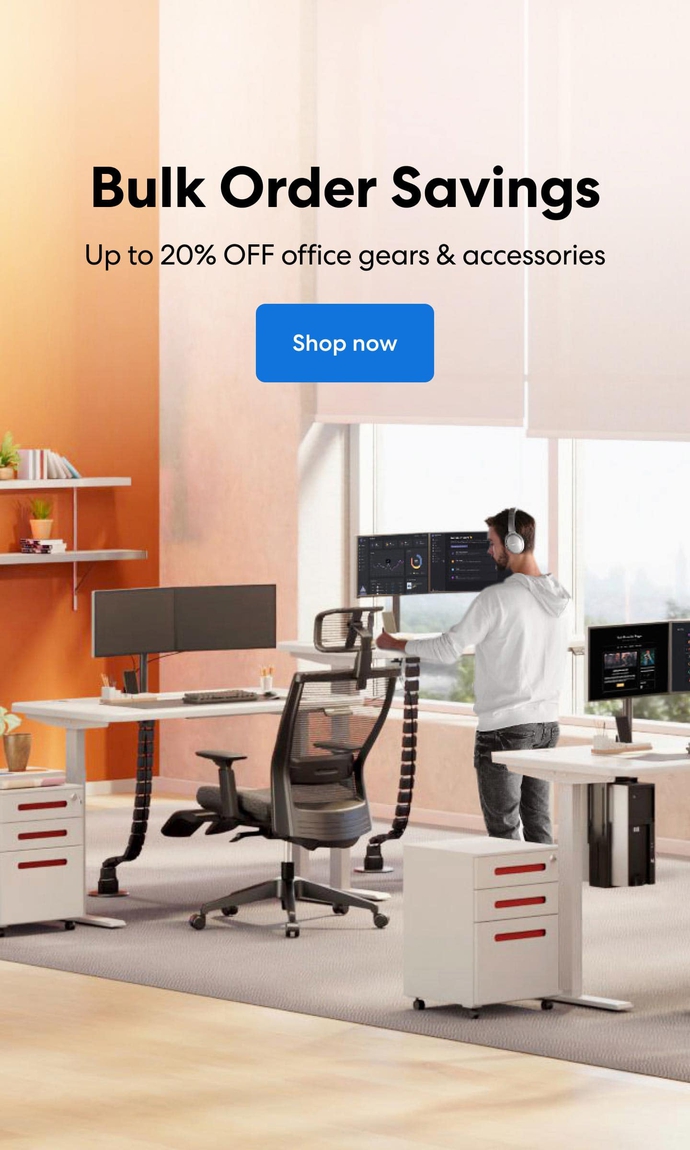 Subcribe newsletter and get $100 OFF.
Receive product updates, special offers, ergo tips, and inspiration form our team.