Having a place to sit is important when you're working from home or in the office. However, ergonomic chairs are often expensive, which makes it hard for people to afford them. 
You may be wondering the best things to buy on Black Friday. Most people focus on electronics, such as televisions, but a Black Friday computer chair is another great idea. 
If you plan on getting Black Friday computer chair deals, it's important to check with a variety of sources. Autonomous has some of the best products, and they're all affordable. Still, the goal is to get the best computer chair. Black Friday is often the best time to shop, and here are a few options you might want to look for when the time comes: 
The Best Black Friday Computer Chair Sales for 2021
1. ErgoChair Recline
The ErgoChair Recline from Autonomous can come with a headrest and leg rest if you prefer. Many people like that idea because they can recline comfortably while their entire body is supported.
You're sure to appreciate that everything on this chair is adjustable. That includes the armrests, recline, lumbar support, and height. Plus, the leg rest and headrest are adjustable if you choose to get them. 
Everyone likes the foam seat because it's highly supportive and comfortable throughout the day. With that, you get a mesh back that helps with breathability for when you're working in summer. 
This office chair holds 250 pounds and features a one-year warranty. If that weren't enough, the chair offers an 18-degree recline with three different lockable positions. 
2. ErgoChair Pro
If you want the best Black Friday computer chair deals, consider checking on the ErgoChair Pro from Autonomous. It is also fully adjustable, so you can modify the armrest, height, backrest, headrest, and seat tilt. With that, it features a smoother recline than other options, and there are five locking positions. 
You can lean back comfortably while talking on the phone without worrying about a thing. If that wasn't enough, there's flexible lumbar support, and you can change this based on the position you choose. Your back is always supported no matter what! 
This chair supports 300 pounds, so it's suitable for larger people. Plus, there's a mesh back for better airflow, meaning you can sit in it during summer without feeling sticky or hot. On top of it all, you get a two-year warranty on the earth-friendly materials, making it a great choice for any home office! 
3. ErgoChair Plus
Do you feel like you want more from your Black Friday computer chair? If so, then the ErgoChair Plus from Autonomous might be ideal. It comes in various colors and offers a frameless construction. 
What does that mean? Ultimately, you can move around as you normally do without any hindrance from the chair itself. This chair is designed to encourage natural mobility and includes adaptive spinal support. In other words, it doesn't matter how you move; this chair fits you like a glove. 
You're sure to appreciate the weight capacity of 300 pounds. Plus, you can choose between a breathable mesh or a cooling naked TPE design. Both of them ensure that you're comfortable, even when the office is a bit humid or hot. 
To top it all off, there's a five-year warranty, so you know it's designed to last a long time! 
4. AvoChair
When searching for Black Friday computer chair sales, you don't want to forget about the AvoChair from Autonomous. It looks a bit different from other styles because of the rounded appearance. In fact, it was inspired by nature, so the natural sloping of the seat and back help you relax and unwind, even while you're working. 
This chair supports 300 pounds and has a mesh back with slight resistance. That means you can lean into it without feeling like you're being pushed in deeper. Plus, there's a 22-degree recline and five lockable positions. 
You're sure to appreciate the adjustable tension, back tilt, armrest, and height. That way, you can set it up to meet your specific needs each day. 
5. Herman Miller Aeron Chair
The goal of any office chair is to maintain a neutral posture, and this is different for each person. Therefore, you need an adjustable chair, and this one from Herman Miller is intuitive. In fact, this Black Friday computer chair features adjustable lumbar support and has three size options. 
The mesh material gives you full support and helps regulate temperature changes. That way, you stay cool no matter what. However, the price is a little high, which is why many people choose to wait for the best computer chair on Black Friday. That way, you save a bit of money! 
6. Herman Miller Mirra 2 Chair
If you can't see spending such a high price and still want a good office chair, the Mirra 2 is a great choice. It still features the mesh backing and is dynamic enough to move and bend with you throughout the day. 
You're sure to appreciate the ergonomic features available. They include lumbar support, adjustable arms, and adjustable seat angle! 
7. Modway Articulate Ergonomic Chair
Everyone seems to like the Modway brand of office chair, too. It features a supportive mesh back, and you can adjust the seat height and armrests. 
With that, it comes in various colors, so you can match it with your décor or make it a standout piece. You're sure to appreciate the 6-inch seat cushion, which is designed to give your buttocks the comfort they require for sitting long periods. 
8. Steelcase Leap Office Chair
Those who scour the internet for Black Friday computer chair sales are sure to appreciate Steelcase Leap. It was actually inspired by a medical study and took four years to create. This chair has a lot going for it. Overall, you're sure to appreciate the finish and fit. 
Though it is made of plastic, don't assume that means low quality. High-quality plastics were used to offer more flexibility in the seat and backrest. 
Plus, it offers tons of different adjustments. You can separately move the upper/lower portions of the backrest and can get great support no matter what position you're in. Plus, there's an adjustable tension control option for the lumbar region, but you can also adjust the thoracic area. 
9. Haworth Fern Office Chair
If you like high-end products, then the Haworth Fern Office Chair might be ideal. It has a four-layer backrest design, but it's still flexible and innovative. With that, the taller backrest offers a height-adjustable lumbar support option. 
You're sure to appreciate the armrests if you go with the adjustable option. That means you can change the height, depth, and pivot. Plus, you can adjust the tension, seat depth, and forward seat tilt. There are even multiple locking positions! 
Overall, the Fern offers a firmer seat design. There aren't any hard edges, and there's some flex in the front of your seat. That means it's great for various positions you might hold throughout the day. 
10. Nightingale CXO
The CXO is quite a solid chair, though it doesn't have that huge name-brand feeling. Still, it's made in Canada and features a good build quality. Plus, you're sure to like the knee-tilt mechanism that lets you rock forward and backward. 
You're sure to enjoy the adjustable lumbar support, but you can also get a headrest if you really want to relax. On top of that, it offers a memory foam padded seat, but it's still breathable! 
How to Choose the Right Ergonomic Computer Chair for You
Before searching for a Black Friday ergonomic chair, it's important to know how to choose the right one for your needs. With so many options out there, here are some crucial factors to consider: 
Seat Height
The best computer chair for Black Friday should have a seat height that's easily adjustable. Usually, a pneumatic adjustment lever is the best choice because it makes it easier to put it where you need it to be. 
With that, you should look for a range of 16 to 21 inches from the base of the seat to the floor, which works well for most people. That way, the user can have their feet on the floor, the thighs are horizontal, and the arms are even with the desk height. 
Seat Depth and Width
The seat of the Black Friday computer chair needs to have enough depth and width to support the person comfortably. Typically, the standard is 17 to 20 inches wide. The depth is from the front to back of your seat and must be enough so that you can sit with your back on the backrest and neck in the headrest (if applicable). 
You need about 2 to 4 inches between the seat and the back of your knees. With that, you should look for an adjustable backward tilt for the chair to make it even more comfortable. 
Lumbar Support
Lower back support is crucial for a Black Friday computer chair. The spine has an inward curve, and you must support that area if you're sitting for long periods. Otherwise, you might slouch and strain the lower spine. 
An ergonomic chair has lumbar adjustments so that you can get the right fit when you're sitting or leaning back. 
Backrest
The backrest of any chair must be 12 to 19 inches wide. If it comes separate from the seat, it must be adjustable in angle and height. 
With that, the backrest should support your natural spine curvature with more attention to the lumbar region. Autonomous chairs have the seat and backrest together. In this case, you want it to be adjustable for forward and back angles and have a locking mechanism so that you're comfortable no matter what position you're in. 
Seat Material
The material of the seat and back should be comfortable and have padding. Typically, foam is used for the seat, and a breathable mesh works well for the back. That way, you don't get hot and sweaty when working all day. 
Armrests
The office chair armrests must be adjustable, though some people prefer chairs without them. Still, they let the user's arms rest comfortably while the shoulders relax. 
FAQs
Why Do Office Chairs Go on Sale During Black Friday?
Every company tries to get into the Black Friday spirit. Businesses want to move stock that might be preventing them from selling new items. With that, they are trying to boost sales toward the end of the year when people are focusing on spending money on other items. 
Generally, a Black Friday computer chair is of the same quality as others. However, it costs less, but you still get the same workmanship you're used to from the brand. 
Should You Buy an Ergonomic Computer Chair?
Yes, an ergonomic computer chair might be the best choice for those with back pain. You can prevent problems before they get to the chronic stage, which means fewer days off work. 
Ultimately, finding Black Friday computer chair deals ensures that you get something that provides the best posture without the high cost. You want to avoid pain in your body, and the ideal way to do that is by promoting good posture. While you sit with good posture and reduce back pain, you also position your pelvis and hips in the right way to be comfortable. 
What's the Difference Between a Gaming and Office Chair?
Gaming chairs are designed specifically for playing video games for long periods. However, an office chair is designed for comfort first and to look nice as a second option. 
Typically, the goal of a gaming chair is to look cool, and then comfort is considered later. However, you may find ergonomic gaming chairs. 
Still, when you're working in an office, it's important to get the best computer chair. Black Friday is the best time to do it because you can save a lot of money on the items you want most. 
Conclusion
If it's time to get a new computer chair, you might be wondering which one is the best. However, others focus on the price and realize that they cost more. One way to offset that is to get a Black Friday office chair because it's the same quality and brand you've come to expect, but they are priced lower to move them during the winter months. 
The ergonomic chairs from Autonomous are designed to be comfortable and breathable. That way, you can work all day without feeling sticky or tired. In fact, you could boost your energy levels, especially if you pair the chair with a standing desk and stand/sit throughout your day!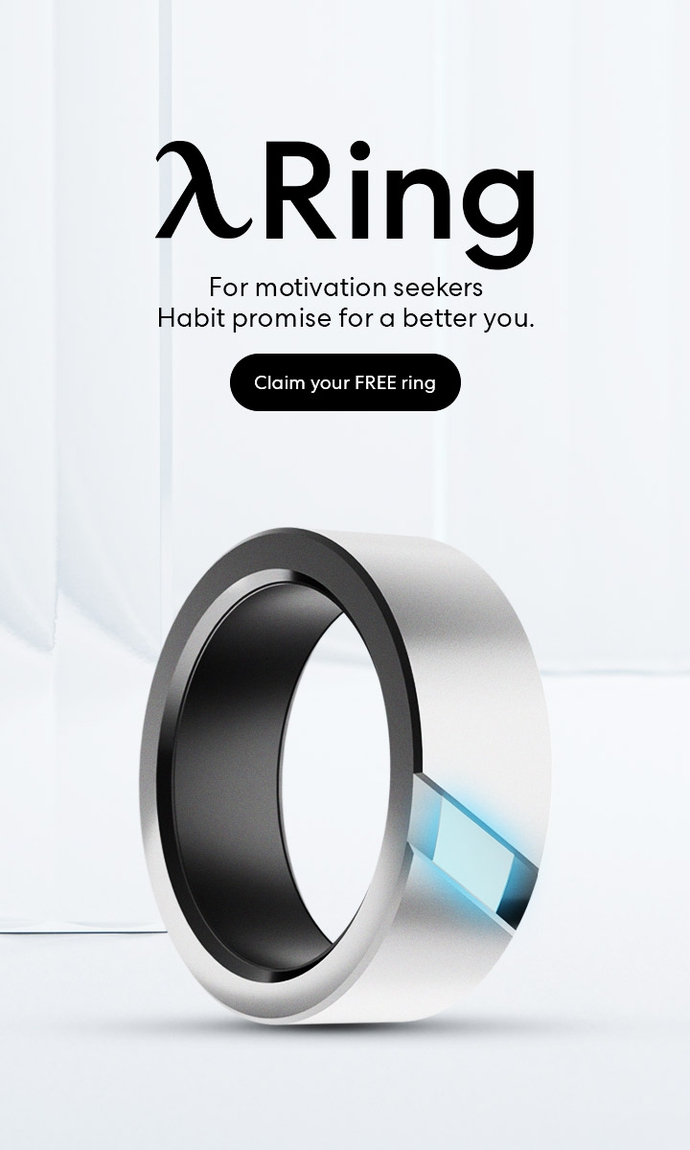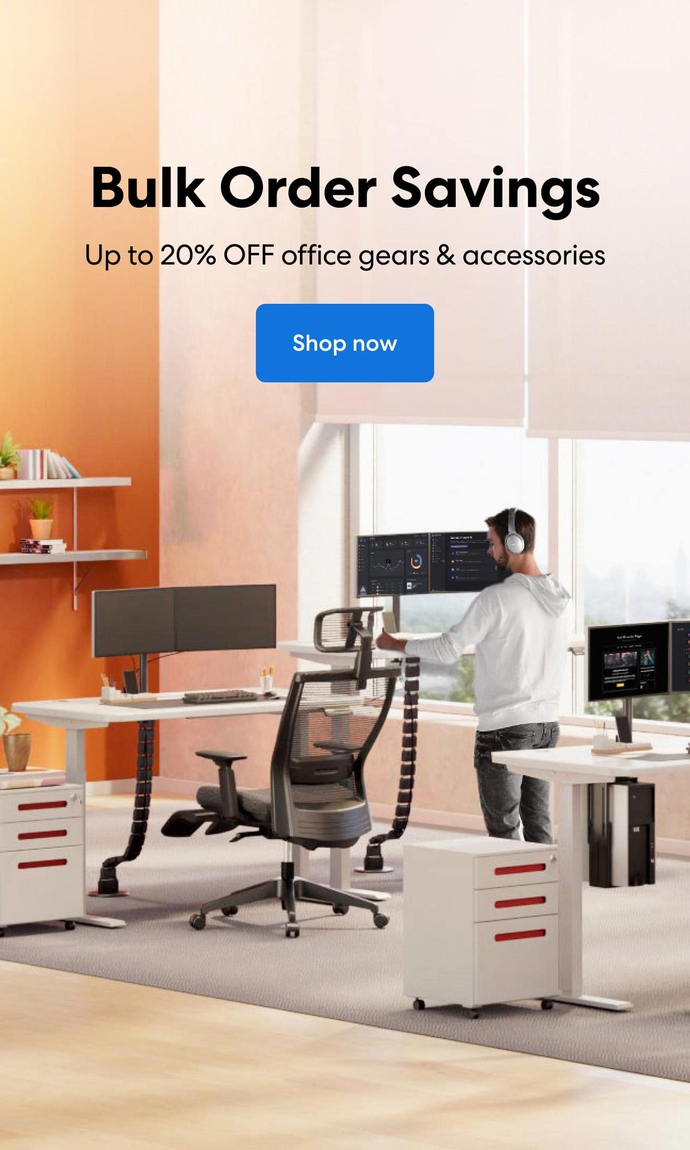 Subcribe newsletter and get $100 OFF.
Receive product updates, special offers, ergo tips, and inspiration form our team.