Smart Products
Best Cable Management Accessories to Declutter Your Office

Autonomous
|
Sep 27, 2021
2,486 Views
The best choice for cord organization will depend on whether you are working on decluttering your WFH setup or your entertainment centre. You'll never have to worry about rummaging through a tangle of cords again with these too small yet effective cable management accessories products.
Online reviewers have praised these cable management solutions for their superb functionality. There are quite a few ways to keep your cords from being chewed by pets, as we've already discussed the best extension cables.
13 Best Cable Management Accessories You Must Have
1. Autonomous Cable Tray
You can keep things tidy with an easy to use cable tray that you can install or customize without drilling tools. Rustproof stainless steel makes these cable management accessories durable and can hold up to 35 lbs of cable. You can keep your cords and thoughts untangled with this since it's compatible with all our current SmartDesks.
2. Cable clips
The name implies that it's the cable management solution for organizing all those loose cables hanging around. Additionally, you will never again struggle with the messy balls of cords tangled together. Despite its rugged design, this PC cable management kit comes with an attractively low price tag.
3. NIteIzeGear ties
These cable management items are much smaller ties. Usually, about four to five inches long and are better suited for headphones. A bendable design and rubber exterior make this gear tie the top seller during the holidays because of its indestructibility. Despite its water resistance, it's twistable, tieable and can be recycled. 
4. USB Charging Stations
These standing desk cable management stations come with multiple charging points in various USB formats. It is used for attaching all USB cables and chargers, helping you save plug points. Households are often found using a Universal Serial Bus (USB) connection to connect a variety of devices. Since they have multiple ports, using a USB gaming setup cable management station is easier than most people think. The chargers offer the option of plugging in multiple devices simultaneously.
5. Cable holders
Workstations and power users will appreciate these cable drops. In addition to keeping your desk neat, they allow you to access it at any time. You can also use these cord holders as organizers if you are using them in order to organize your workstation setup. Now that no cables are tangling, chargers, keyboards, external connectors and other wire clutter can all share the same power source. These are little knobs that are simply stuck onto flat surfaces, and the cable ends are pushed into them.
6. Cables boxes
This one of the popular cable management accessories. The simplest solution involves a cord organizer box where you just put the full length of the cords in it. You can slide the box under your office standing desk, behind it or against a wall. You could use any box you have lying around or buy specialized ones that are fitted with surge protectors. Other models let you slide power strips under the boxes so that no one sees a mess of cables.
7. Cord controllers
A cord controller is a long tube that holds longer, trailing cords in one place. A cable management tool such as Cord Tube offers all the standard features. The item isn't the prettiest thing out there, but it does the trick when it comes to hiding cables and keeping them in a central location. Cables up to 6 feet long can easily be accommodated by bending the standard length.
8. Cables organizers bags
Any person who carries many wires and cables with them can benefit from cable organizer bags. It has a large pocket for a tablet and has pockets for up to 12 cables, 6 USB drives, and cellphones. A detachable strap makes the bag the perfect travel companion in addition to the waterproof construction and quality zips.
Wire kits make great organizers because they are flat and can be easily accessed. All of your bits and pieces fit nicely in their stretch pockets and elastic organizers. Floating walls conceal large inner pouches that let you store more oversized items such as laptop chargers and power banks. 
9. Silicone Magnetic Cable Ties
Cable clips will help you keep things organized and help you keep tangles at bay. Notes, keys, photos, etc., may be held in place with the magnet ends stuck to any metallic surface. They can also be attached to one another to hold in anything. Magnetic clips might even come in handy in an emergency. Moreover, it can be tied to your bag if needed.
10. Extension Cord Holders
There are different sizes of rope ties in this set, so you can use them to hold cables, pipes, screws, or anything else you need to organize. The hook and loop structure provides a secure grip, and the polypropylene material can withstand 88 pounds of weight.
11. Cable concealers
A messy cable not only causes problems to your work, but it is also aesthetically unpleasant. You can hide your cables neatly along the edges of the wall using this cable management solution. Including concealing covers, and connectors in multiple shapes, this kit has everything you need to install it on your own.
12. Cable snaps
Here is one of common cable management accessories. Cable snaps are flat pieces of leather or fabric with a snap button fixture. Made of premium grain leather, the CableSnap by Twelve South is a handy solution for managing your headphones and charging cables. So, the cables do not get damaged, and it keeps them coiled. The loop prevents the loosening of the cable because it keeps it attached to the cable snap tie. There are three beautiful colours you can choose from.
13. Winders for cables
Organize your charging or data cables with cute cable winders. Compact and lightweight, the eco-friendly ABS material makes it easy to take with you anywhere. It can fit in your pocket or bag and can even be stored in a drawer. Any cable length can be retracted with this, and it works with almost any cable type.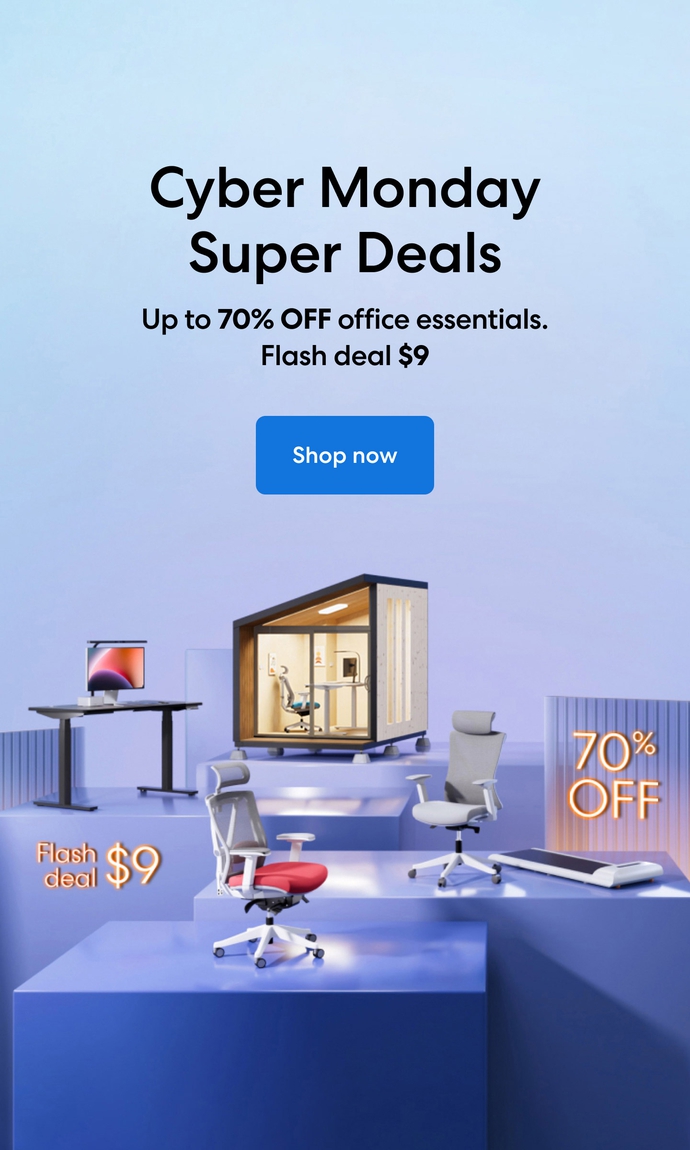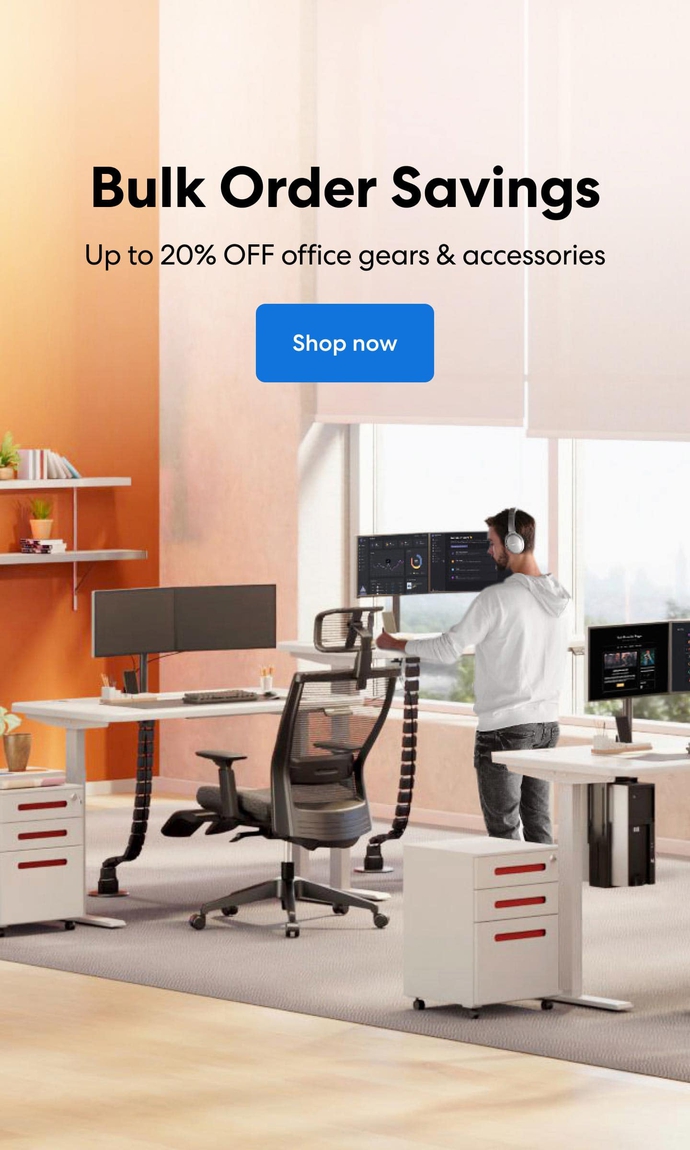 Subcribe newsletter and get $100 OFF.
Receive product updates, special offers, ergo tips, and inspiration form our team.