Buying the best desk chair for back discomfort is more important than ever. It's reasonable assuming that almost all of us spend a lot of time sitting at our desks, at home, or in the workplace. Hence, if you're uneasy or like to take care of yourself, it's good to consider finding an office chair that suits you. With just this specific page, we can assist you in finding a few of the best chairs for herniated disc problems while also saving you money.
Investing in an ergonomically designed chair for a herniated disc will improve your quality of life and save you money in the long run. The best chair for lower back pain will keep your tailbone relaxed by preserving its contour and reducing spinal tension. They're also fully adjustable because you can keep your feet flat on the ground without compromising your back posture. This article will help you find solutions to specific queries about herniated disc pain and what to seek in an office chair.
What is L5-S1 Herniated Disc Pain?
Disc bulging and herniation are most commonly found in the lumbar region or back muscles. L4-L5 is perhaps the most typical location for a herniated disc in the lumbar region. L5-S1 is the second most prevalent location of contact. The third most prevalent location for herniated spinal vertebrae is L3-L4.
Herniated vertebrae at L5-S1 are most commonly caused by premature fatigue failure of lumbar discs, as observed in degenerative arthritis. Disc deterioration is connected to all lumbar disc-related diseases; this must-have already presented deteriorated alterations for the L5-S1 region to herniate. Healthy discs will not partially dislocate at all. A herniated L5-S1 disc is more likely to develop in people who have damaged or degenerative discs.
The following are some of the most common causes of herniated discs in the spine:
Sitting for a long time

Sitting with your back to the wall in a forward bent position

Back flexion or twisting that is significant

Lifting is done incorrectly

Falling and slipping

Strikes
Nerves and the vertebral column can be pressed and impinged by a ruptured L5-S1 disc. Pressure in the spine, hips, pelvis, buttocks, legs or feet can lead to pain and muscle aches. In addition, nerve damage, stiffness, and numbness in the thighs, legs, knees, calves, feet, or fingers are possible side effects. To prevent getting a herniated desk, you need to invest in a chair for l5-s1 herniated disc only. We have included several office chairs for your assistance below. The key is to keep your body in an ideal ergonomic position while working.
List of the Best Chairs for Herniated Disc Problems
Some chairs can provide superior lower backrest, and therefore we'll look more carefully at the seats we've identified to be the finest. Finally, we'll demonstrate our seats at various price ranges so that you can start working more easily and comfortably. 
1. ErgoChair Pro
This desk chair has a changeable backrest cushioning that is quite comfortable for people's tailbones. We had no trouble getting into the appropriate position. The ergonomic chair has a regulating system that prevents the spine from descending too much and too rapidly while relaxing and holds it in equilibrium. It's a very comfy chair that will last for a long time.
2. ErgoChair Core
The seat is comfier than a couch and more healthful than an office chair because it is ergonomically constructed. It is a customizable computer chair that offers user-friendly, customized lumbar support. Because of its sturdy construction, this armchair can last many years. If you work at an office, choose the best posture for typing while remaining seated in this chair.
3. ErgoChair Recline
Whenever you want to unwind, recline, relax, and decompress your legs by raising them on this reclining chair. To relax and work productively, the chair includes various adjustment choices, including optimum comfort, adequate lumbar support, and optimal reclining positions.
4. LE9ERG Ergohuman Chair
The spinal support structure is the very first element of the back-seat to make touch with your body, projecting gradually further than the upper backrest. The backrest of this best chair for herniated disc may be adjusted in elevation, enabling you to change the extra comfort on your spine. Its design allows it to alter its depth mechanically depending on the person's body weight and how far they push through into the backrest.
5. Vera Mesh Chair by Eurotech
The first thing you should know about just the best chair for herniated disc is how well the backrest aligns with your posture. It helps you move back into the armchair and have the backrest's inherent curve press onto your lower spine. Thanks to the net structure, the comfort is stretched out throughout the lower portion of your back.
6. Diffrient Smart Armchair by Humanscale
This seat's structure enables you to sit comfortably and straight while working proficiently. That also provides excellent lower-level functionality for certain activities. To get the proper assistance, you'll have to push yourselves back further into the chair.
7. Ergonomic Chair by Steelcase Leap V2
You may fine-tune how often and where you would like your comfort with the brand's smart lumbar support structure. You may transfer the weight vertically and horizontally to your spine with the height-adjustable back support. A spinal tension mechanism also allows you to adjust the backrest's curve.
8. Freedom Ergonomic Chair by Humanscale
This best chair for herniated disc provides moderate to further variable support when sitting upright. The back is also manually adjustable, allowing you to increase the level of support you receive. There is also a rotating function in conjunction with the height adjustments. The chair's lower assistance is moderate to medium-strong during the whole recline. The chair is perfect when combined with cushioning for individuals who want to work in a reclining position.
Video ads for product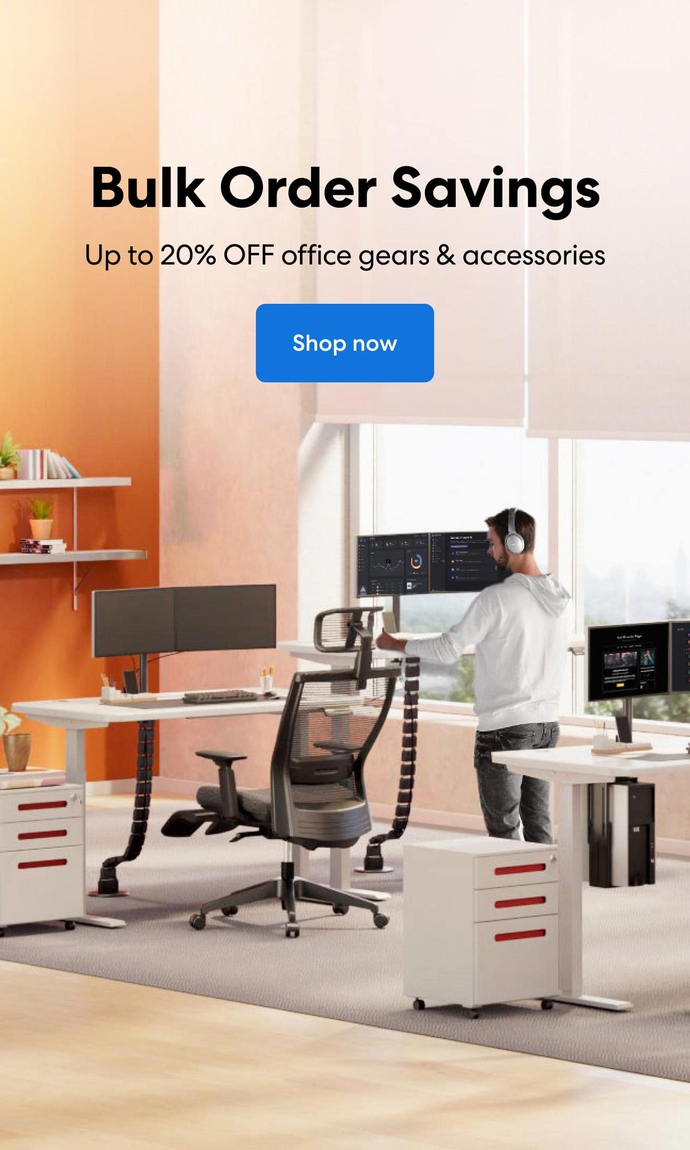 Subcribe newsletter and get $100 OFF.
Receive product updates, special offers, ergo tips, and inspiration form our team.