Gaming chairs are often very expensive, and this is often cited as one of their significant cons. If you are still interested in acquiring a gaming chair but do not have the funds for it, it can pose a unique problem. As such, what is the best gaming chair alternative? There are a number of options in this regard that could still be exactly what you are looking for. Below are some of the best gaming chair alternatives that you should consider if you do not have the biggest budget.
What is a Gaming Chair?
If you are wondering what a gaming chair is, we can get that out the way first. A gaming chair is a particular type of chair that has been specially designed for the use and comfort of gamers. They are different from ordinary chairs because they have a higher backrest to support a gamer's upper back and shoulders. Likewise, they are also more customizable than office chairs, with the added features of armrests, a backrest, a headrest, and even have a convenient reclining feature.
These types of chairs usually incorporate a bucket seat design with the addition of cushions. The use of this provides the most optimal sitting position with a variety of benefits. Some of the health benefits offered by gaming chairs are that they allow you to move around while sitting, giving you improved concentration while in use and more energy during game play. These benefits can give you a serious edge over your competition when you load up your favorite game.
Good Gaming Chair Alternatives
You may find that an ergonomic office chair is an excellent alternative to a gaming chair. They are also available in a wide variety of designs and styles, just like gaming chairs. The most notable difference between the types of chairs is the price. Ergonomic chairs tend to be better than those of the gaming variety. Similarly, they have a wide array of features that are incorporated for the user's comfort while sitting. They still provide the support that a gaming chair does and have also been shown to improve concentration and focus. Therefore, if you are looking for a gaming chair, this is definitely an option that you should consider.
What are some of the options that you should consider? Here are some of the best budget gaming chairs that should catch your eye:
1. ErgoChair Pro +
The ErgoChair Pro + is one of the best ergonomic chairs available. It has a unique fishbone design and is made from advanced TPE materials. Its design allows it to correct your posture while you are sitting and also aids with good back health through the provision of maximum support. This is an extremely comfortable option and is perfect for use in both the office and while gaming.
2. ErgoChair Pro
ErgoChair Pro is one of the best ergonomic chairs available, and rightly so. The materials that are used to make this chair are very breathable and comfortable. The chair is also adjustable and can be customized to best support your weight and the shape of your body. The chair includes a headrest, armrests, and the ability to rotate a full 360 degrees. The chair is also available in many different colors so that you can customize its appearance to best fit into your setup.
3. ErgoChair Recline
Purchasing the ErgoChair Recline is a decision that you won't regret anytime soon.  It is considered as one of the most fantastic gaming office chairs. This is also one of the best ergonomic chairs that you can buy. It includes a detachable headrest and even a leg rest. The design of the chair is very minimal, making use of very breathable and comfortable materials.
Pros and Cons of Gaming Chairs Alternative
Gaming chairs, just like everything, else have some pros and cons associated with them. We can evaluate them and use that to determine whether a gaming chair is worth your money.
The pros of a gaming chair
This is the gaming chair's primary benefit. They are incredibly comfortable and can even reduce the back pain you experience and correct your posture. They do this by providing you with additional support.
Enhanced Gaming Experience
A few gaming chairs include some breathtaking features that can really improve your gaming experience. An example of this is that there are gaming chairs that have speakers built into the headrest so that you can listen to your music while you play your games. Other chairs also have fantastic mobility to allow you freedom of movement for additional comfort.
The design of gaming chairs is such that they provide the user with some amazing health benefits. The chair is designed with your spine and its health in mind. It also assists you with circulation, which is great for several reasons. The chairs have also been known to alleviate neck pain by providing generous support to the user's head.
Gaming chairs are always very well designed. They can catch the eye of anyone who walks into the room. They are available in so many variations that you can undoubtedly find one to fit any environment.
Improvements to the reaction times and concentration levels of gamers have been observed when they make use of a gaming chair. The increases are quite phenomenal.
The cons of a gaming chair
As mentioned at the beginning of the article, the only real con associated with a gaming chair is the issue of its price. They are often very expensive, meaning that a large number of people are unable to afford them.
The Bottom Line
Many of the pros for the gaming chair are shared by ergonomic chairs, while they avoid having a high price tag. As such, it may just be more worthwhile to invest in a gaming chair alternative as opposed to the more expensive option. This can save you money while also fulfilling your need for a great chair to use while gaming.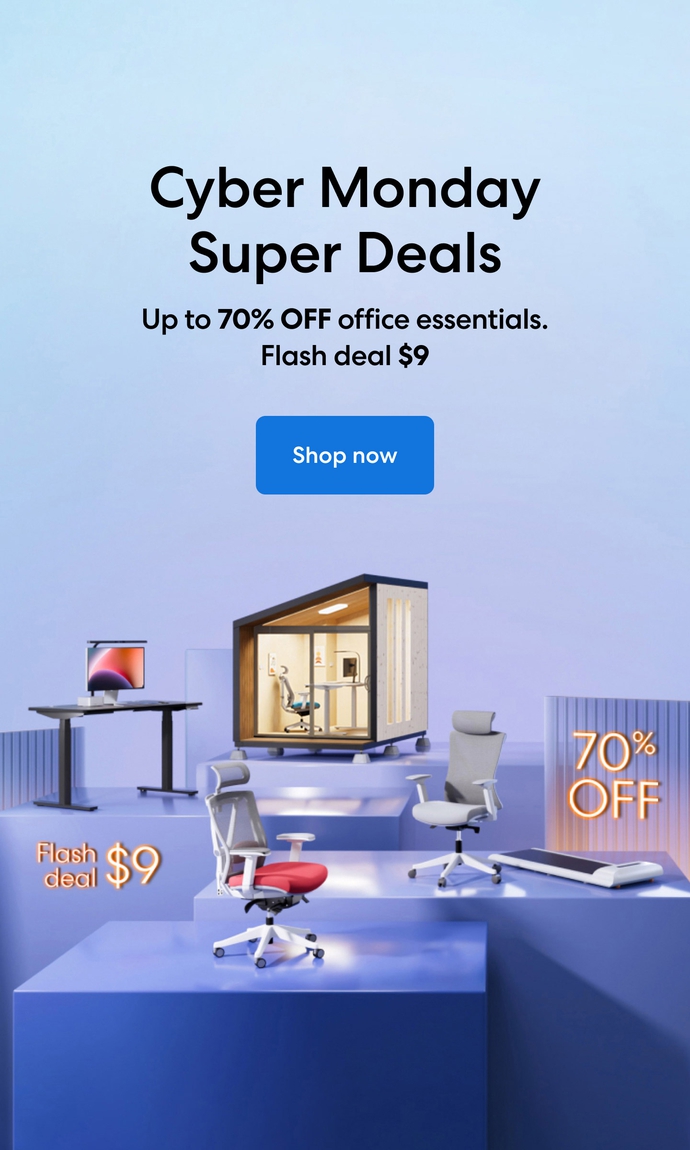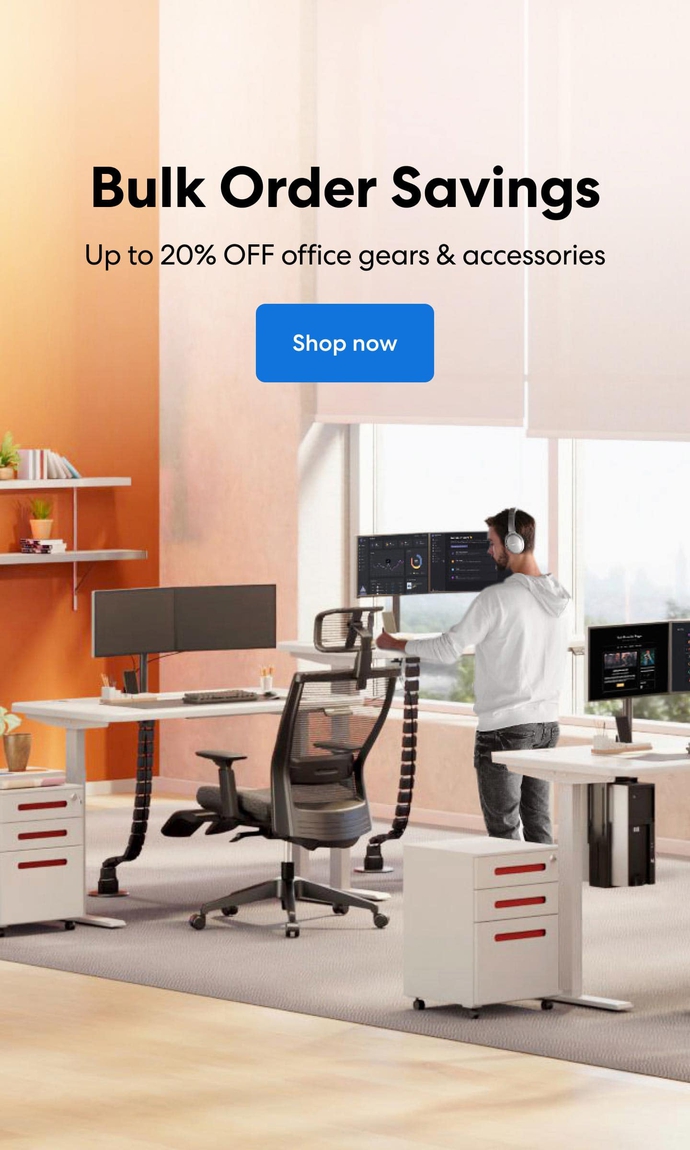 Subcribe newsletter and get $100 OFF.
Receive product updates, special offers, ergo tips, and inspiration form our team.