Considering that the average cost for a gaming chair is anywhere between $200 and $400, it's never a bad idea to try to hunt something that falls within those boundaries. Therefore, you may say that you're interested in grabbing a gaming chair under $400.
At that kind of price range, you are typically able to get a unit that features all the little bells and whistles that may be desirable to someone hoping for long and comfortable gaming sessions. 
Some people may want to opt for a gaming desk and chair combo, which is not the worst thing in the world if you have solid information, such as the insights below, guiding your choices. 
However, there is also nothing wrong with focusing on one aspect of the gaming furniture equation, which, in this case, is your gaming chair. 
Additionally, if you are not familiar with what constitutes a gaming chair vs an office chair, this would be a good time for you to pause, go read about that, and return. 
Once you have that in your mind, then you should not doubt that a gaming chair is the best way to go, if you fall within the streamer or traditional gamer categories. 
If so, you are less concerned with some of the needs of office workers since everything that appeals to you is going to be centered around your playtime and the short or long periods that it may span. 
What kind of information can you expect to see below? First, there is an overview of what kind of features you can expect to see in an ergonomic gaming chair under $400. Next, if you are looking for the absolute best computer chair under $400, there is a listing of solid options that you can contrast to see which one suits your needs the best. 
Maybe, based on your size or based on the spectrum of people whom the chair is intended for, you need a gaming chair for a heavy person. Alternatively, you may be looking for a certain material or color scheme to fit in with your gaming area aesthetic. 
You are guaranteed to have all the details you need to make the choice that gives you the best value in the price range identified. 
Features of a Gaming Chair Under $400
So, you have your $400 and you're ready to buy yourself a gaming chair. The question is, what kind of features are you supposed to be looking out for ahead of your purchase? 
First, there is the seat height adjustment. The default height of a chair is not necessarily going to work for everyone, so it helps to be able to adjust things up and down at will. Additionally, you may want to be lower sometimes and higher at other times, so even the needs of a single person can necessitate this kind of functionality. 
Tilt and recline are also things you shouldn't compromise on. A gaming chair with a static backrest is something you should probably avoid. You drastically reduce your comfort potential without the ability to lean back and have your backrest follow your motion. 
Bonus points are given for chairs that allow you to recline and lock the angle, allowing the backrest to stay in a reclined position even without the influence of your weight.
Armrests are necessary for placing your arms at intervals. Typically, people don't keep their arms on the armrests indefinitely, but they are helpful when you want to put your arms down comfortably. Adjustments sweeten the pot here, especially those that are 4D.
Having a headrest is nice, and you tend to find that gaming chairs have one built-in. Some go the extra mile by giving you a head or neck pillow, which is removable and is always a welcome attachment. 
On the subject of pillows, your gaming chair may also have a lumbar support pillow, which is very helpful and also removable. You may forego the pillow entirely if the chair has good built-in lumbar support too.
Good material is essential for a great look and peak performance. Look out for designs that use tried and tested materials such as PU leather, carbon fiber, genuine leather, or mesh. 
Finally, it's always good to have some kind of warranty to give you guarantees where factory faults may cause less than optimal performance. Since this is a long-term investment, you want to look out for warranties that go on for at least a few years. 
These are the basic requirements for a gaming chair under $400. Of course, you can add your own to this list too! 
List of the Best Gaming Chairs under $400
1. Vertagear SL4000 Gaming Chair
Vertagear is probably a name you heard of in the gaming chair market, simply because of the well-constructed designs that the manufacturer has become famous for. This time, you have a fully adjustable motorsport-inspired chair that is specifically designed to ensure proper back and neck health throughout your gaming sessions, regardless of how long they may be. 
The Vertagear SL4000 has a pretty solid composition with an integrated steel frame and an aluminum alloy base. Therefore, you know this one is staying with you for a while. Ultra-premium high resilience foam is also used, yielding greater comfort and an overall pleasant experience. 
High-quality lumbar and neck pillows are present, which are completely removable when you desire. Fight game fatigue with up to 140 degrees of recline and adjustable tilt tension that has four lockable key points. 
4D armrests help to reduce shoulder fatigue and a generous seat height means players of different sizes can be easily accommodated. Additionally, there is a max weight load of 330 pounds. 
You get a 10-year warranty with your SL4000 purchase, which means you're covered for a very long time to come. 
2. Karnox Slate Gray Chair
The Karnox Slate Gray chair is next on the gaming chair under $400 list and consists of luxe gray Karnox Livorno fabric, which is spliced with high-quality PU leather wraps. All of this encloses high-density contoured foam. As you can imagine, this combination looks incredible, and it also performs as well as its aesthetic would imply. 
This chair is only going to work for you if the gray visual is one you find desirable. Your only options are a light and a dark variation of gray. If you think the color translates to everything being plain, then you have not seen what this unit has to offer. 
The Karnox Livorno fabric present here is a big part of the unique soft touch and elegant texture you feel. It's not all for show though, as the standard steel skeleton frame and the five-star wheelbase can tell you. 
The seat is wide, the back is tall, and there are side lumbar supports with a padded headrest present. A part of the appeal is that this unit can match the contours of your body for a very customized feel.
Assembly is no challenge at all, as the included Allen key takes care of all your needs.  
Some of the ergonomic features include a reclining backrest that goes up to 155 degrees, polyurethane 4D adjustable arms, tilt tension, and a generous seat height adjustment range. You are also getting a 10-year warranty here to seal the deal. 
3. Karnox Leather Gaming Chair
The Karnox brand is not done with this list just yet, as its leather gaming chair under $400 makes a debut. Here, you have rich PU leather being wrapped around high-density contoured foam. Two brilliant-looking leather strips run the length of the backrest and seat cushion. 
You can have these remain black for a single-colored aesthetic, or have them be blue, for a very standard look. The included head and lumbar pillows are great for comfort, and, of course, they are removable for customization. 
Like the previous Karnox counterpart, you have a steel frame and a five-star wheelbase, which testifies to the level of durability that is present. 
Other highlights include the 90-degree to 155-degree reclining backrest, 4D armrest, adjustable height and seat tilt, class four gas piston, and the sheer water and overall moisture resistance.
It's another easily assembled model, and also grants you a 10-year warranty, which just lets you know the kind of confidence behind the Karnox leather gaming chair. 
4. Karnox Suede Gaming Chair
Are you a fan of suede material? If so, then there's a whole gaming chair from Karnox that is likely to appeal to you. Black gaming chairs are no doubt incredible, but there's just something that shines out about suede material. 
The luxe suede-feel fabric is as functionally astounding as it is visually grateful. This is premium 2.0 PU leather and suede fabric that just screams luxury in your gaming space. Surprisingly, its price is no different from the previous two options. 
With side lumbar supports, a padded headrest, a tall back, and a wide seat, it can accommodate a series of body types and needs. Of course, all of this is reinforced by the removable head and neck pillows present. 
The Karnox Suede gaming chair features heavy-duty 2.5-inch casters, up to 155 degrees of recline, polyurethane 4D adjustable armrests, and a generous level of height adjustment.
The warranty here is not as straightforward as the other Karnox models, though. Here, you get two years for the seat and back, a lifetime warranty on the frame, and 10 years for everything else. 
5. Homall High Back Gaming Chair
When you think of the stereotypical gaming chair under $400, this design from Homall is probably what comes to mind. It looks like something directly out of a race car with some ergonomic touches. 
Of course, the headrest and lumbar support pillows are here, which you can remove at will whenever they start to get uncomfortable. Apart from being removable, they're all still very much adjustable, which diversifies how you can use them. 
It's entirely covered with high-quality PU leather and molded foam tucked away inside it. This ergonomic gaming chair under $400 creates a very plush feel which is exactly what you want for those long gaming sessions. As far as the ergonomic features go, there's adjustable height, a tilt with locking mechanism, a rocking mechanism, and a 360-degree swivel. 
It's highly durable, very comfortable, and even rolls quietly on just about any surface you can think of. If there were one downside, it would be the difficulty level that you may be hit by in trying to assemble it. 
6. FICMAX Massage Gaming Chair
FICMAX wraps up this list of chairs with its massage gaming chair that also bears a footrest. It sounds like quite a bit for a chair under $400, doesn't it?  
Well, it's not unexpected, considering that you're dealing with a brand that seems to always come up with ergonomic chairs on the budget side of the fence. If you are not familiar with the manufacturer, this is the time to acquaint yourself. 
If you are struggling to decide between a gaming chair and an office one, this might be one of the best hybrids out there, as both sets of people can agree on its benefits to them. 
An adjustable headrest, massage lumbar support, the aforementioned footrest, and very thick seat cushions come together to create a divine experience. 
Headrest and back support pillows are also present to tie everything together. If that wasn't enough, a strong steel skeleton contributes to durability, and you have four recline lock options to choose from, with the highest being an astounding 180 degrees. 
The drawbacks are the limited one-year warranty and the fact that the chair is a little on the heavy side. 
Final Remarks
Finding a gaming chair under $400 is technically not the most difficult thing in the world. As alluded to before, that's the upper boundary of the average price range, so a lack of difficulty in identifying options is to be expected. 
The question is, how many of the identified chairs are worth the price and can meet your needs as a streamer or someone who games for your own entertainment? That takes an expert evaluation, which is what you got above. 
Not only did you get to see the features that are to be expected in whatever you choose, but you got to also see some great designs that align with the said features either completely or very closely. 
Now, your expectations are effectively set, and you can truly pick out your subjective best computer chair under $400.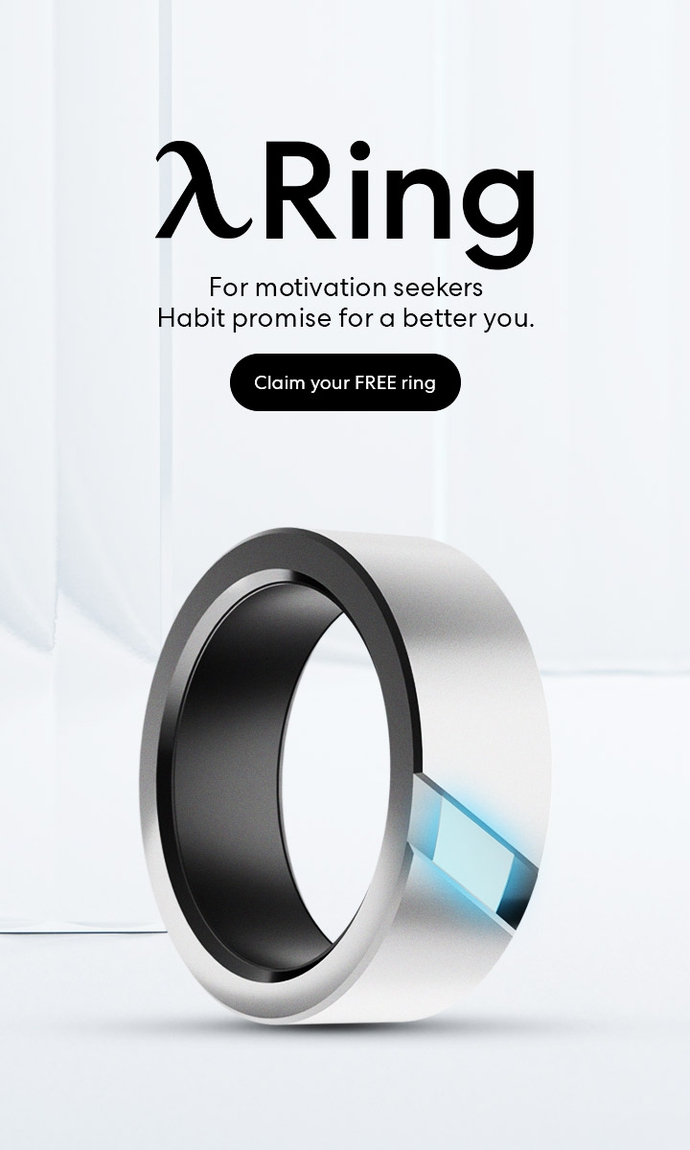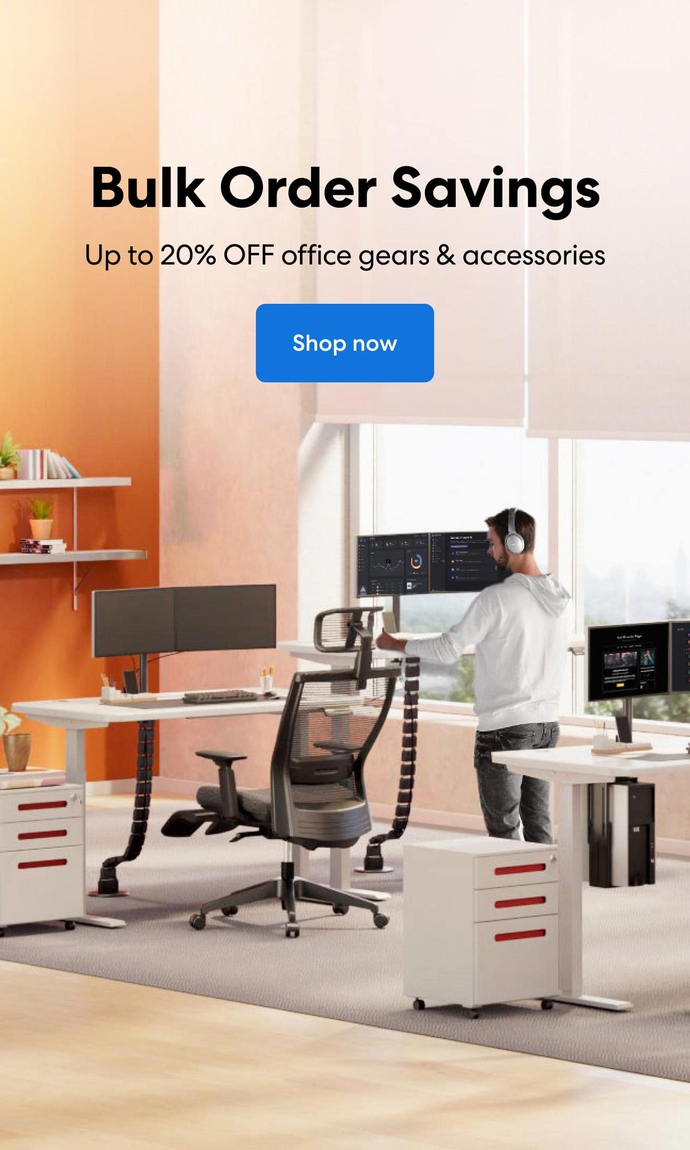 Subcribe newsletter and get $100 OFF.
Receive product updates, special offers, ergo tips, and inspiration form our team.