Smart Products
Best Home Network Security Devices to Set Up for Your Family

Autonomous
|
Mar 19, 2022
2,995 Views
As the whole world has moved toward digitalization, more and more items in our households, such as cellphones, entertainment systems, video game systems, and iPads, are linked to the internet than ever before. On the other hand, these gadgets are not safeguarded against web hazards, security breaches, or even other perceived threats. Using home network security devices, you can solve this issue.
By limiting access to dangerous sites and scanning internet traffic for these attempts, home wireless network security systems provide sophisticated protection for the home router and linked devices. Let's look at some of the most effective home network security tools for home networks.
Why is Network Security Important?
A cybersecurity framework comprises technologies that safeguard the connection and the software running on it. Several automated and adaptable lines of defense are used in effective system security risk management. From one of the home network security tips, the operator controls the privacy policies implemented by each protective layer. Network security is very important for optimizing network efficiency and securing critical data from thieves.
A safe home network security setup ensures that both you and your children can safely use any device linked to the internet. Every residence has these gadgets, including computers, gaming consoles, televisions, cellphones, tablets, and wearable devices that connect to the wireless network. Due to a major lack of upgrades and security fixes, most home systems are unprotected.
Individuals are ill-equipped to defend themselves against computer hackers. These networks are especially susceptible to attacks since they employ basic and short credentials. To defend yourself from unauthorized attackers, you need to have the necessary tools and internet security equipment for your household. It will alleviate the stress of knowing your loved ones safely surf the internet. A good network protection system can help you avoid attacks, extortion, data loss, and other mishaps.
The Best Home Network Security Devices for Your Home
We have listed below some of the best home security systems for you to choose from
1. The Gryphon AX
The Gryphon AX Wi-Fi 6 device has an internet security mechanism that uses a cable to connect your router. When active, the Gryphon tower monitors all traffic entering and exiting your system, allowing it to detect security breaches, attacks, and internet threats, as well as safeguard your anonymity. It also allows you to manage your smart devices from everywhere. Data theft, ransomware, extortion, fraud, and hazardous remote links can all compromise your personal or financial information. It's a robust tool that uses app identification, URL filtering, as well as time limitations to keep your family protected from questionable or unwelcome information.
2. Box 2 from Bitdefender
This is a full security hub for the safety of your home router. You could also use it as a sole Wi-Fi device or link it to your private router or broadband access point. It's straightforward, incredibly simple security for all of your network-using devices, even if they can't run anti-virus programs. It also defends your gadgets from fraudulent activity, stolen credentials, and cyber threats by blocking malware.
3. Unifi Secure Gateway (USG) by Ubiquiti
It is a home network security appliance with the processing power to manage massively parallel demands. If your network system is unreliable and your connection needs to be reset frequently, you may be at risk, particularly if you're using an end-user router. You can integrate your home kit to the USG and get information about the status of connected devices. This cybersecurity system gives your home internet dependable, cost-effective connectivity and superior protection.
4. Firewalla
It is a comprehensive information security solution that is one of the fastest internet surveillance equipment for households. Suppose you're concerned regarding your children's gadgets being hacked or nefarious actors meddling with your connected phones. In that case, this device notifies you and protects you from each of these hazards, giving you peace of mind in the digital world. It provides parental control by allowing you to monitor your children's internet activities. You'll be able to tell if they're doing their schoolwork, playing computer games, or visiting an inappropriate website. It also provides data protection with the use of a VPN. Moreover, it provides protection when you do not wish to share your personal information when using public Wi-Fi.
5. SOHO SonicWALL
This cybersecurity solution is tailored to your requirements, protecting your homes and smart home office networks from viruses, malware, and cyber-attacks. It allows for simple installation, supervisory control, and zero-touch installation. It recognizes complicated threats using advanced security and connectivity features, including encoded attacks. It integrates many wireless and broadband functions with software-defined network systems and advanced threat protection. It provides a cheaper comprehensive security mechanism. They protect today's fast-evolving security environment by detecting and preventing threats in real-time.
6. T15 WatchGuard Firebox
It's a cybersecurity gadget that allows businesses to protect freelancers and private homes via VPN. As the principle of telecommuting has grown in popularity, a security mechanism that you can implement anywhere has become necessary. It is a simple, low-cost alternative that offers a variety of VPN hosting and customizable branch office connectivity and remote access. When attempting to access a business network, hackers look for weaknesses that hackers may exploit. By administering them from Watch Guard's centralized, specific platform, you can harness the capabilities of this technology in remote places. It's a strong tool for enforcing and administering security procedures across the system.
Conclusion
Network security problems are now a widespread issue, and they happen daily all around the planet. Many of them are mild, with just minor information leakage, while the remainder is major, even disastrous. Malicious hackers are always looking for new weaknesses to exploit, and they use advanced methods to do so. It is vital to safeguard network connections using home network security devices like the Gryphon guardian router and protect corporate networks.
Internet security systems or network extenders for homes are essential since they protect user information and internet communications from cyber-attacks. The top networking security products have been reviewed in this post. We have made sure to have written an instructive essay to discuss the finest accessible choice for protecting your network connection from hackers on the marketplace.
Video ads for product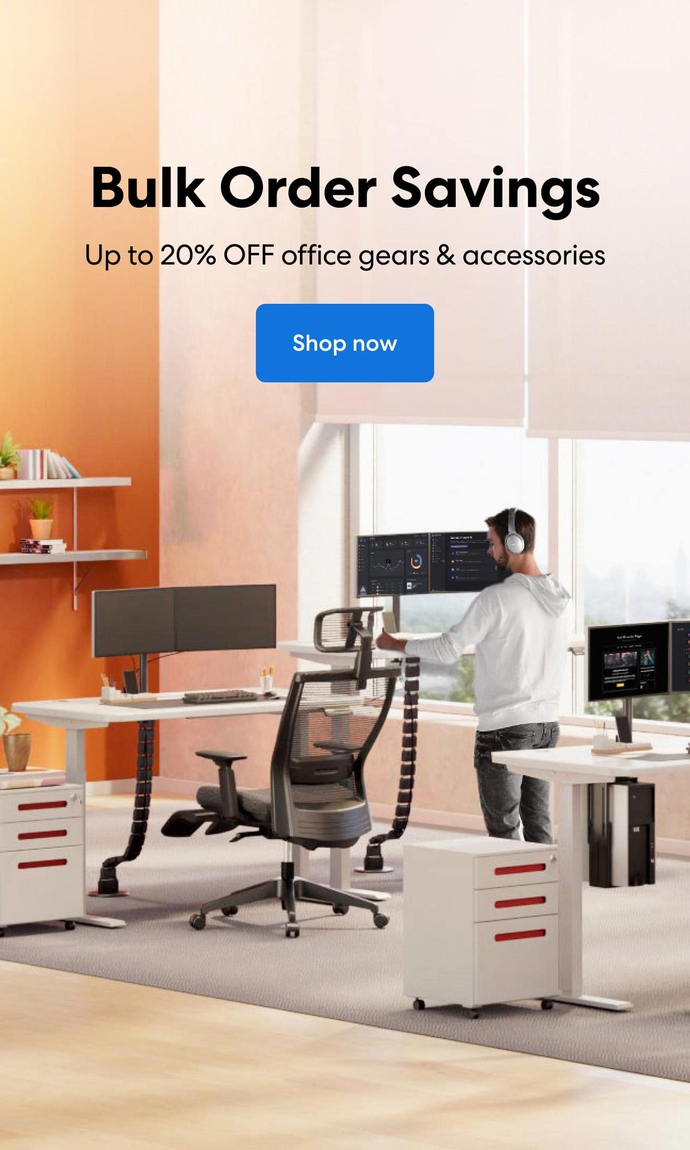 Subcribe newsletter and get $100 OFF.
Receive product updates, special offers, ergo tips, and inspiration form our team.