When you're just getting started with exercise, a stationary bike is a great way to ease into exercising and make sure you're getting a good cardio workout. When you use an elliptical trainer or treadmill or walk or run outside, you get the same cardio benefits from indoor cycling workouts. As with any new activity, you'll feel challenged at first, so you may need to start with just a few minutes at a time and gradually work your way up to longer workouts. Find out how to get the most out of your indoor bike workouts. Exercise and joint protection are two benefits of bike trainer workouts. Some of the benefits include:
It's safe and convenient.

Ideal for getting started on cross-training

Low impact, so you don't get bored of it

Keeps joints in great shape

The bike does have multiple model options

You can customize your

indoor cycling exercises routine
Introducing Indoor Cycling
We think we can describe indoor cycling as an experience and not just another exercise gimmick – and most cyclists would agree with us! It's got guided choreography, audio playback, a larger screen, and more. That probably explains why fitness enthusiasts are becoming more and more enamored with their indoor cycling training plan.
Moreover, cycling achieves tangible results that are enjoyable and attainable. The upside of indoor cycling is that it provides low-impact cardio exercise while boosting stamina, strengthening your muscles, toning your lower body, and burning fat. This is just the tip of the iceberg.
Getting your workout done at home while your baby sleeps or between Zoom meetings is easy with at-home exercise bikes. In other words, indoor cycling gives you the freedom to customize indoor walking programs to suit your lifestyle. You can do everything on this office workout equipment from the comfort of your own home.
Best of all, you will save money in the long run with an indoor bike. A bike at home is much cheaper than gym memberships and trainers, and it's a one-time purchase that will last a lifetime. So that's all the benefits of indoor cycling that you're sure to get.
It is also a great addition to your workout equipment list as an alternative to outdoor biking. It is often compared to outdoor biking. However, their features are quite different; besides providing resistance training while stationary, indoor cycling bikes are also a great cardiovascular workout.
So, outdoor bikes require you to traverse a variety of terrains to achieve the same workout. Also, an indoor bike is a great piece of equipment no matter the weather since it is a compact piece that doesn't take up a lot of space.
List of Indoor Cycling Workouts
1. Ovicx Indoor Cycle
You can adjust the resistance between 0-100%, so this indoor cycling bike can be used in various riding positions with varying degrees of intensity and incline without skipping gears. With the poly-V belt mechanism, you get smooth, quiet workouts every time, completely enclosed for your safety. With the steel frame, you stay stable at even the highest intensities.
You can adjust the seat height 12 times, rear seat position seven times, and handlebar height eight times for the most comfortable workout positioning. This machine uses a heavyweight flywheel with high inertia surrounded by a magnetic field with adjustable resistance and slip-resistant pedals for a smooth but challenging workout.
2. Belt Drive indoor fitness bike from Sunny Health & Fitness
Indoor bikes like this one have sturdy frames and heavy flywheels, which weigh 49 lbs. This means that they're secure and stable, in addition to multiple resistance levels and a silent ride. Because it is affordable and easy to use, it is the best choice for beginners.
3. C6 Bike from Bowflex
In addition to offering a smoother ride, LCD consoles, over a hundred resistance levels, dual-sided pedals, dumbbells, and a BlueTooth-enabled heart rate device, the Bowflex bike comes with some other features. You can join JRNY indoor cycling workouts for only $149, a value of $149. With Bluetooth, you can adjust the handlebars, store items in the storage compartment, and monitor your heart rate.
4. S22iStudio Cycle from NordicTrack
A NordicTrack studio cycle bike will give you 30 days of the iFIT Family Membership, a 22" rotating HD touchscreen, and a quiet incline motor that automatically adjusts resistance.
You get a larger touch screen with quiet magnetic resistance and the best quality at a low price.
5. Kickr Bike from Wahoo
Wahoo's indoor bike may be the most attractive to roadie enthusiasts with its outmoded road-bike kind of stem and handlebar. With the Kickr bike, simulated climbs and descents are simulated with 35 degrees of grade changes and resistance changes, just as they are on a real bike.
Despite the steep price, the Shimano-style shifters make one of the most realistic road bike simulations. When linked to Zwift or other training apps like TrainerRoad or RGT Cycling, the Wahoo Kickr bike gives users a more enhanced experience. It is compatible with WahooFitness, a free app that can track workouts.
This indoor bike features built-in steering controls that are compatible with Zwift, making it the only one of its kind. The flywheel and motor can provide approximately 2200 watts of resistance. Kickr bikes provide one of the largest fit ranges, allowing users with frames between 46 and 60cm to find the perfect fit.
6. Velocore from BowFlex
With Velocore, Bowflex offers dynamic indoor cycling workouts. Most noteworthy is nothing but the "Lean Mode". It simulates cornering while pedaling, a feature Bowflex touts as a cost-effective, efficient way of strengthening your back, core, and arms. Sadly, only some classes incorporate this feature in the JRNY training program counted in the bike.
You can play Zwift, Peloton, and Netflix on the 16-inch monitor (built-in), but you have to be a JRNY member to watch. JRNY memberships allow only labor-intensive workouts, and you save ride data with them. On the 33-pound flywheel, you can select from 100 levels of magnetic resistance by turning a knob. It features adjustable seatposts and handlebars that can fit riders from five feet one inch to six feet five inches tall.
Video ads for product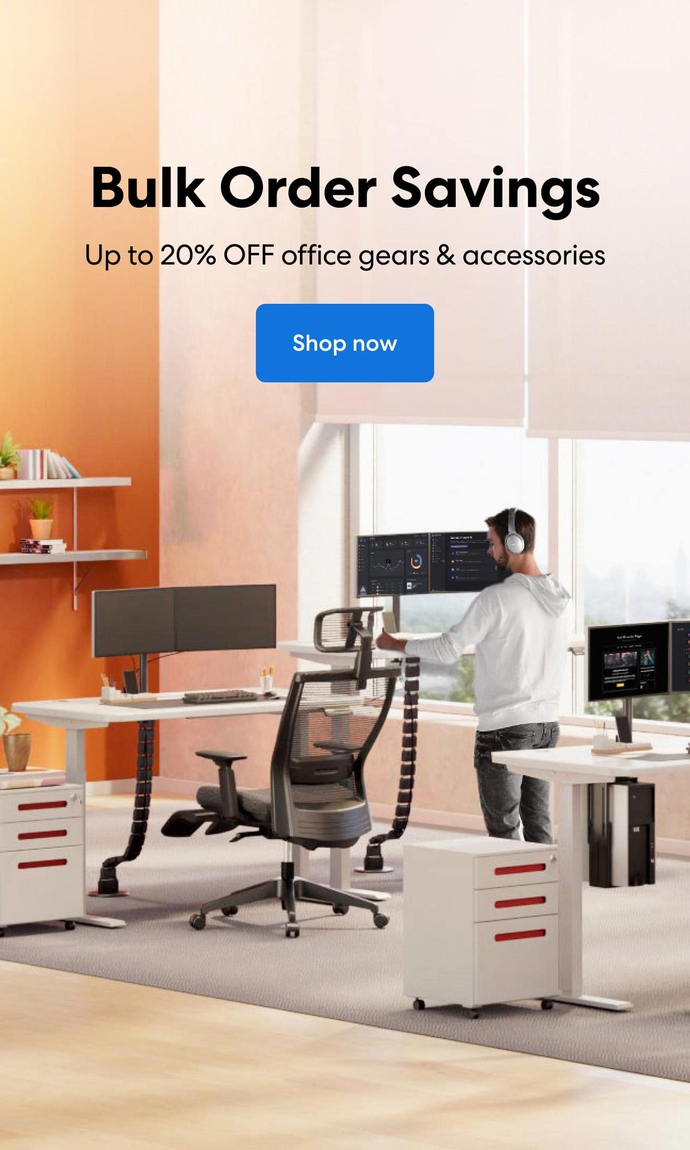 Subcribe newsletter and get $100 OFF.
Receive product updates, special offers, ergo tips, and inspiration form our team.