Work Wellness
12 Best Jobs to Work Remotely That You Can Start Today
3,110 Views
Finding the best jobs to work remotely is hard if you don't even know where to start looking. Fortunately, there are many options, and you can learn some of the top ones if you keep reading.
Why Working Remotely Is a Good Idea 
Jobs that you can do from anywhere are very convenient due to different reasons. With some of them, you can choose your schedule. That means that you usually have tasks to do within a specific timeframe, but you can decide the moment of the day when you want to complete them.
If you get a remote job, you can also save money and time that you usually spend on transportation. Additionally, working from home is a good idea if you travel a lot because you can take your work with you.
12 Jobs List To Work Remotely
To find top jobs that can be done remotely, look at the following list with the best 12 options.
1. Teacher or Tutor 
Millions of students worldwide want help from private teachers or tutors. If you have specific skills, you could help others by teaching them online. 
It's one of the best jobs you can do from anywhere since you only need your knowledge on the subject, regardless of where you are.
2. Transcription Jobs
There are many entry-level transcription jobs available. If you have typing experience, you may get opportunities that pay very well. 
Even so, data-entry workers without prior knowledge can also find openings and start learning. Getting the best job to work from home is possible if you look in the right places.
3. Customer Service 
Customer service jobs are not only for people that work outside their home. Now, millions of employees worldwide are working remotely, and many companies are trying hybrid remote work. 
Thus, there are different opportunities to find a job that weren't usually available if you wanted to work from the comfort of your couch, such as customer service jobs. If you have a knack for talking on the phone, you could work in a virtual call center.
4. Sales 
Although door-to-door sales are a classic way of selling things, with the popularity of the internet, you can do it online. 
Selling things allows you to pick your schedule on many occasions because your supervisors only want you to meet the sales goals.
5. Translation Jobs 
If you master two or more languages and you're wondering what are the best jobs to work remotely, then you should consider being a translator.
Translators can work for a company or as freelancers. Whichever the case, you can translate anything from websites to news or even books.
6. Freelance Writer 
Freelance writing opportunities are some of the most common jobs that you can work remotely. Anyone with creativity, good spelling and grammar, and research skills can do it. 
There are many freelance websites you can sign up with and offer your writing services. Even though you might not get much work at first, as you gain a good reputation, you can get more clients and make a steady income.
7. Project Manager 
If you have organization and management skills, being a project manager is a great idea. It's one of the best jobs to work remotely since you can coordinate individuals to complete a goal.
Project managers must deal with groups of people. When they work from home, they often must be in video conferences and have many responsibilities. Additionally, you might have the chance to become a part of a hybrid workforce.
8. English as a Second Language Teacher or Tutor
Being proficient in English is one of the best skills you could have nowadays. Since it is one of the most spoken languages in the world, many people wish to learn it so they have access to more education and job opportunities.
It's one of the top jobs that can be done remotely, especially if you have teaching or tutoring experience.
9. Digital Marketer 
Digital marketing skills are very solicited as more people try hybrid working because they want to increase their revenues by developing the online part of their business. 
If you have digital marketing knowledge, you can work in many different positions. For example, you can be a consultant, social media manager, SEO expert, and more. It's undoubtedly one of the best jobs to work remotely.
10.  App Developer 
Being an app developer requires very specific skills, but it can be immensely rewarding, especially if you're looking for jobs that you can work remotely.
Knowing how to develop apps allows you to work for different companies that need those services. With the correct software to design the apps and a good connection to the internet, you're ready to work from anywhere in the world. 
11. Travel Agent 
If you love talking to people and learning about new places, being a travel agent might be one of the best jobs that you can do from anywhere.
Travel agents help people find the perfect destinations for their vacations and trips, so it's very fun to do from home. In such a position, you often have to coordinate flights, hotels, and entertainment. 
12.  Graphic Designer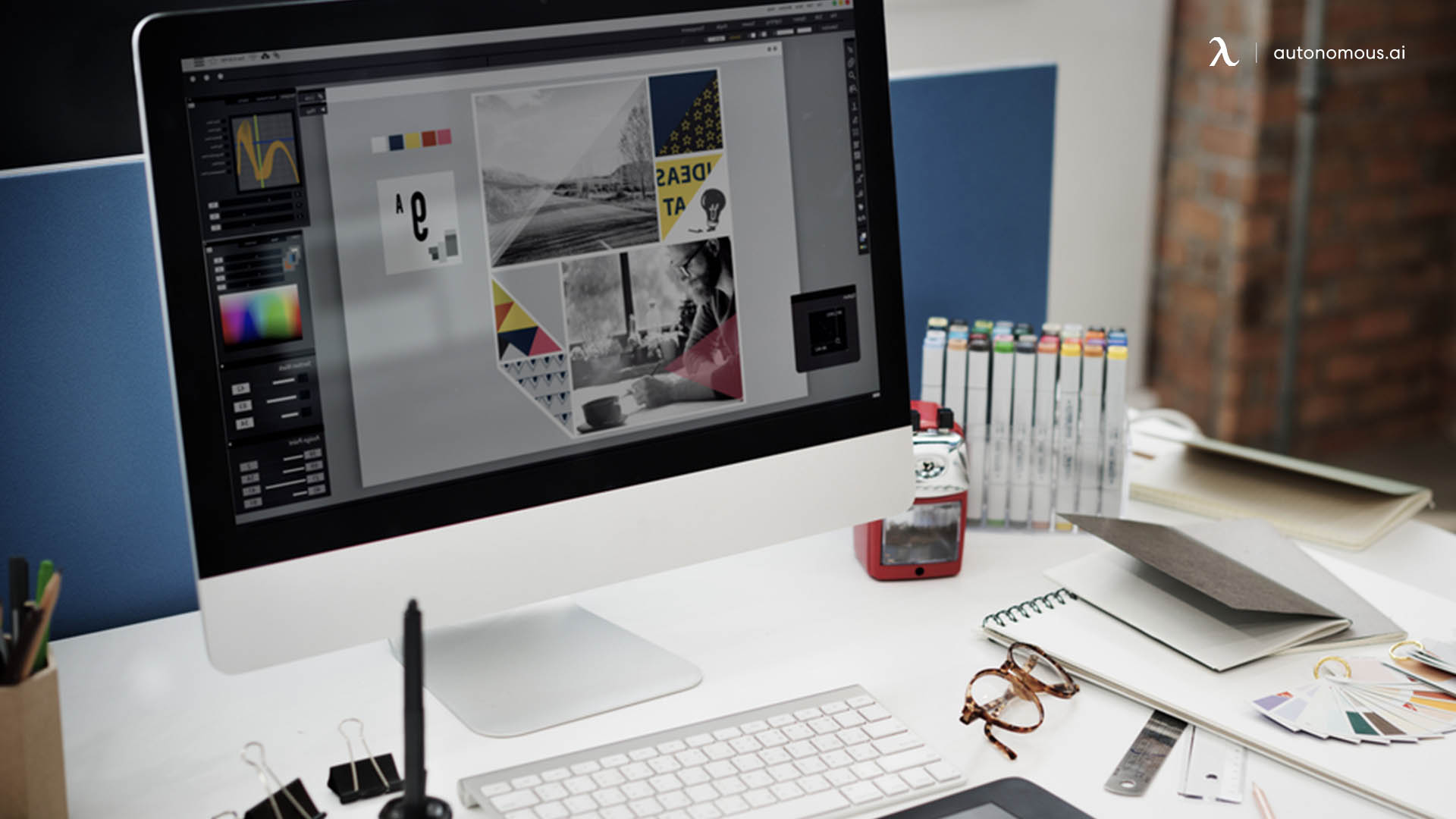 Comparable to digital marketers, graphic designers are in high demand nowadays. Having the necessary knowledge and experience allows you to work as a freelancer or with a company.
All businesses need a logo, branding, and a website, so being a graphic designer can open many doors if you are looking for remote work opportunities.
Pros and Cons of Working Remotely 
Many incredible jobs can be done remotely, but working from home has its pros and cons. Check them out:
Working Remotely
You don't have to move from home
You can enhance your technological skills
You may have flexible schedules
You need to have the resources to set up a comfortable office
You may have to work with people on different time zones
Keynote Takeaways
Working from home can be very fun if you find the perfect job. Now that you have a list, choose the best one for your skills!
Keep up with Autonomous news
Stay informed, stay inspired with our new blogs.
WRITTEN BYAutonomous
We build office products to help you work smarter.