Smart Products
Best Office Chair For Lower Back Pain That Will Blow Your Mind

Autonomous
|
Aug 19, 2018
63,816 Views
Using an ergonomic office chair is important to improve your lower back pain condition mainly because it is designed in ways to maximize comfort for office employees who sit at their work at least 8 hours a day. Even though our wellbeing are improved tremendously thanks to the popularity of office standing desks, we still need to consider office chairs that could help to drive performance.
In this quick changing world of advancement and competition, it is a well-known fact that individuals hardly get plenty of time to enjoy themselves at their residences, looking after themselves. They suffer from different physical problems. They need the best office chair for lower back pain. This is required that we invest at least 1/2 of the day's time doing our work in the office. If an office is lacking in proper ergonomic office furniture and equipment for the staff, there is a high chance that its employees would start getting into severe health issues. In the same way, the equipment and the decorum of offices are presented immense significance. These days, nearly all equipment is selected in a cautious manner in order to make sure the comfort of the employee.
One such significant item in every workplace is ergonomic office chair. As most of the workplaces have ended up being autonomous, which implies they rely more on the machine compared to manual labor, the "ergonomic office chairs" are particularly designed for this kind of office. They're the chairs utilized for the offices possessing computer workstations. Not to mention, these are particularly designed chairs that assist in the decrease of stress on many nerves of spinal cords, therefore limiting the opportunity of nerve and muscular diseases. Additionally, they assist in reducing lower back pain. The chair spine aligns with the lower back, wrists, forearms, head and the neck incorrect positions, therefore reducing the back discomfort, work associated with musculoskeletal problems and other conditions.
In this post, we will talk about the top 3 best ergonomic office chairs to offer the customers with the precise knowledge to ensure that whenever they purchase such chairs, this becomes simple for them to pick the ideal one.
Top 3 Office Chairs For Lower Back Pain
Kinn Chair - Autonomous Best Ergonomic Office Chair, Yet!  
Design with natural structures in mind and then combined with modern technology for high-performance industrialization, Kinn Chair molds to your body for better posture, greater range of movement and stronger wellbeing at and away from your works. . The chair spine was modelled after the animal spine which supports the whole body-weight while being able to move freely in any condition and angles. The chair does not frame people within a box like conventional chairs but the boundless back synchronizes perfectly with your body no matter what form you have. In addition, the chair back pattern is modeled after magnetic fields' which creates natural lumbar supports for the most essential part in your lower back as well as distributes forces evenly to other parts of your back, helping you to maintain balance. Compared to conventional chairs, the Kinn Chair has a unique design that encourages a seating posture that activates the body's core and promotes better wellbeing compared to conventional chairs. 
Here is a quick glance at Kinn Chair: 
Free, Unbound Movement: This chair enables greater freedom of movement and expanded reach thanks to its frameless design. It moves and bends with you.
ErgoChair 2 
ErgoChair is the ergonomic office chair that swept the office furniture market 2 years ago and is still trending today. The ErgoChair covers an extensive variety of different purposes and styles, but they all are available at reasonable prices. We have heard tons of our customers saying that even their ErgoChair surprised them at the value it brings compared to its cost.
Here's a glance at everything this provides:
ErgoChair 2 is among the top office chairs for lower back pain, because of the top features it offers. The chair assists in maintaining your focus and relaxed state by stimulating blood flow and oxygen. It features a special "human-spine" like a style, connected at the backside known as an exoskeleton. The exoskeleton moves with the position of the body, therefore assisting to keep your body posture appropriate. This keeps your spine aligned as well as decreases the stress in the lower back, thus minimizing back pain.
The seat's back offers a more substantial height compared to other chairs available on the marketplace. It's the perfect chair for tall people who require extra height. On the other hand, the "back-side" is 20" wide and 28"high, to offer you a concept of the extra space.
The breathable "mesh-back" guarantees that you are not overheating when hard at the work as well as allows some support and flexibility for natural "spinal-curve" of the back. This assists in the appropriate circulation of oxygen and air, trying to keep you cool despite for the length of time you sit.
The contoured cushion seat offers comfort, and "waterfall-edge" on seat minimizes the pressure put on legs. Forget about dead legs whenever you stand to go on the break! Also, it promotes the blood flow.
The width and height adjustable arms alleviate excessive pressure on the neck as well as its polyurethane; soft pads make this cozier to type. This seat can be adjusted, within just seconds, which offers comfort for the users of different heights. Also, there is a way to modify the depth of the seat, but this is not as easy as a pull of the lever. Just for this, you'll need to adjust the 3 screws on the bottom of the seat, with packaged "hex-key". While it is definitely a superb office chair made for your back pain, a few have noted the mesh displaying symptoms of wear just after a couple of months. Also, some have the trend to squeak. On the whole, this is an excellent bargain and style.
Similar to office chair worthy of its upholstery, the ErgoChair 2 - Ergonomic Office Chair provides flexible height choices between 19" 23". This is managed by a "hydraulic" system under the chair. Not to mention, flexibility is very important in these kinds of an office chair. The "360-degree" swivel lets you maneuver around openly in any path, all devoid of leaving this chair. It can hold up to approximately 250 pounds that is less than Big and Tall chairs; however, it is an adequate amount for the heaviest users. Additionally, all ergonomic functions such as reducing spine compression as well as helping in decreasing the reduction of liquid from discs have been quite well maintained through this almost best ergonomic chair.
In case you eventually spill anything on the chair, you will relax. PU leather utilized to upholster. This is both water and oil resistant.
Pros:
Comfort
Adjustable features
Swivel features permit movement
Prevent circulation and back problems
Cons:
Costly
Limited color and style selection
ErgoChair 2 also has many colors that you can customize to fit with your office theme. And if you're still wondering what color to pick for your office, you might want to check out how to color hack your office workspace for productivity. Below are several of our best sellers: 
ErgoChair 2 - Evergreen
With bright color, ErgoChair 2 Evergreen will help motivate your workdays.
ErgoChair 2 - All Black
ErgoChair 2 - All Black is an excellent go-to of companies which seek for simple and minimal in style and design.
ErgoChair 2 - Black & White
Another option for office chair with lumbar support, ErgoChair 2 - Black & White is always the best choice by experts.
MyoChair - Ergonomic Chair With Lower Back Support
With 24 degree range of reclining, MyoChair not only helps you sit straight to focus on your work but also get a nice relaxing recline when taking a break. Beside that, every MyoChair has a lumbar support cushion which can be pushed up or pulled down to support lower back pain for any body type.
Which Is One The Ideal Office Chair For Lower Back Pain?
Extended hours at the office give you no time for the workout. Sitting at the desk, coping with the extreme workload and rigid timetable, you completely ignore the body that often leads to the grieve sufferings. Back pain is one particular problem that most of the office going individuals complain about. For dealing with an extreme back issue, there are particularly designed office-chairs out there in the marketplace.
There is an extensive variety of office chairs available in the marketplace, but to suit your needs, we handpicked our best ergonomic office chairs from autonomous. These chairs have everything; the swivel and durable chair base, lumbar support, armrest, headrest and comfy sitting pan. Let's find out the top factors to take into account while choosing the best office chair for lower back pain. Here's a short video for you.
Comfortable And Careful Design
Probably the most desired office chair, this ErgoChair 2 - Evergreen is made to look after your painful back. Specifically launched with backrest and headrest, this chair features an "S shaped" curve for providing the optimum support to the lower hips and waist. The backrest and headrest are both easily adjustable as well as can be raised, down and up as per comfort. ErgoChair 2 - Evergreen office chair additionally provides armrest which contributes to comfort and ease. The armrest provides "360-degree" swivel that increases the entire versatility, which makes everything pleasantly approachable.
Exceptional Quality Of Fibers
The fine selection and high density of fiber let the skin to easily breathe all the day long, which makes your stay easy at the office. The higher-density fiber offers heavier bearing which makes it appropriate for all kind to easily fit in. This chair is great to bear. Additionally, the material is very simple to maintain and wash.
Simple To Use
This ErgoChair 2 - Evergreen office chair facilitates the best quality and design. You do not need to sweat to make this just one unit upon the arrival. The guide provided with tools makes the assembling quite simple for you. The details are provided in manual with detailed instructions. It will save you lots of time and efforts.
Long-Lasting And Includes A Warranty
The chair satisfies both the SGS and BIFMA test standards that make this quality rich and durable. The two tests are usually set standards for measuring the overall performance of the product as well as to make this fit for use properly. A chair must meet the standards to avoid an accident. The product includes a 1-year warranty. With its buy, you can even enjoy many excellent features.
Are The Office Chairs Best For Gaming?
The reply to this old query is YES. Of course, you can use the office chairs for gaming purpose and in reality, are recommended to be utilized. Extended hours of the gaming session influence the fitness of gamers; frequently departs them with serious health problems.
To cope with all of these problems and to deal with your overall health you have to choose an "office-chair" for the gaming session. There are a number of chairs of office out there in the marketplace but to fulfill the gaming specifications, most desired type is ergonomic. Relaxing this debate for all and for once, here's a detailed concept of why the office chairs are used for gaming.
Seat Depth, Width, And Pan Adjustments
The "seat pan" is an area designed for the users to easily fit in. "Seat-pan" can easily be adjusted according to the need. On the other hand, the width and depth adjustments are pretty significant as they offer the user an appropriate posture just to take a seat and work. Material of sitting area is soft or hard, as matched by a user. However, bottom-part is actually padded and also the fiber that allows the body to breathe properly is utilized for making seats.
The Lumbar Support
The "lumbar-spine" at the backside of the body that rests against chair features an "inward" curvature. It should be appropriately cared for because long sittings frequently lead to flattening of the curve triggering terrific pain in lower back. A few ergonomic chairs are curved for giving lumbar support; however adjustable "lumbar-support" is considerably better because it gives a lot more particular back support.
The Backrest
The backrest is important. The angle in between seat pan and the back are easily adjustable in ergonomic chairs, which makes them fit for the long hours. A backrest is additionally very significant as many studies show.
The Armrests
The armrests are desired by many as well as criticized by many simultaneously. This makes use of the rests for the arms optional. However, for gaming needs, adjustable armrests ought to be used because they bring more comfort since it assists to relax your shoulders.
The Swivel
The swivel will be needed for easy accessibility and rotation. It lets the person to get anything close by effortlessly. This swivel can add to comfort and luxury, keeping your body relaxed.
By the way, you don't have to take our words for that. Check out why ErgoChair 2 has won Wccftech Editor's Choice Awards in the review article: ErgoChair 2 by Autonomous and say that Gaming Chairs are canceled. 
Conclusion
Struggling with back pain at the desk can seem insignificant until you encounter some severe health problems. Fortunately, this can be effortlessly avoided by sticking with some simple health expert suggestions as well as enhancing your office ergonomics with top ergonomic office chairs made for the lower back pain. If you're working in your office and invest the majority of your entire day working before a PC, adjusting the workstation can literally imply the difference in between being healthful or not. The recent study has confirmed that the "lower back pain" is probably the major cause of extensive illness and misplaced workdays in most countries such as the UK and the US.
Thanks for reading this post. I hope you have found the best office ergonomic chair. Make sure that you leave your opinions in the comment box below. Also, don't forget to share this post on social media with your friends. Have a great time!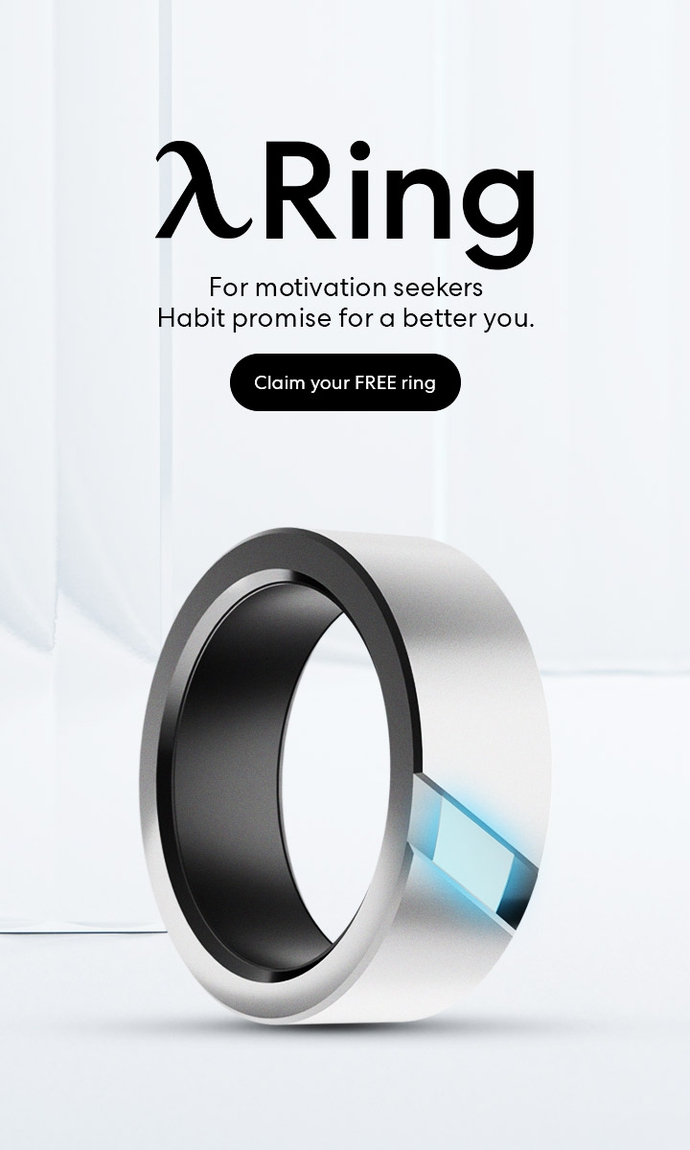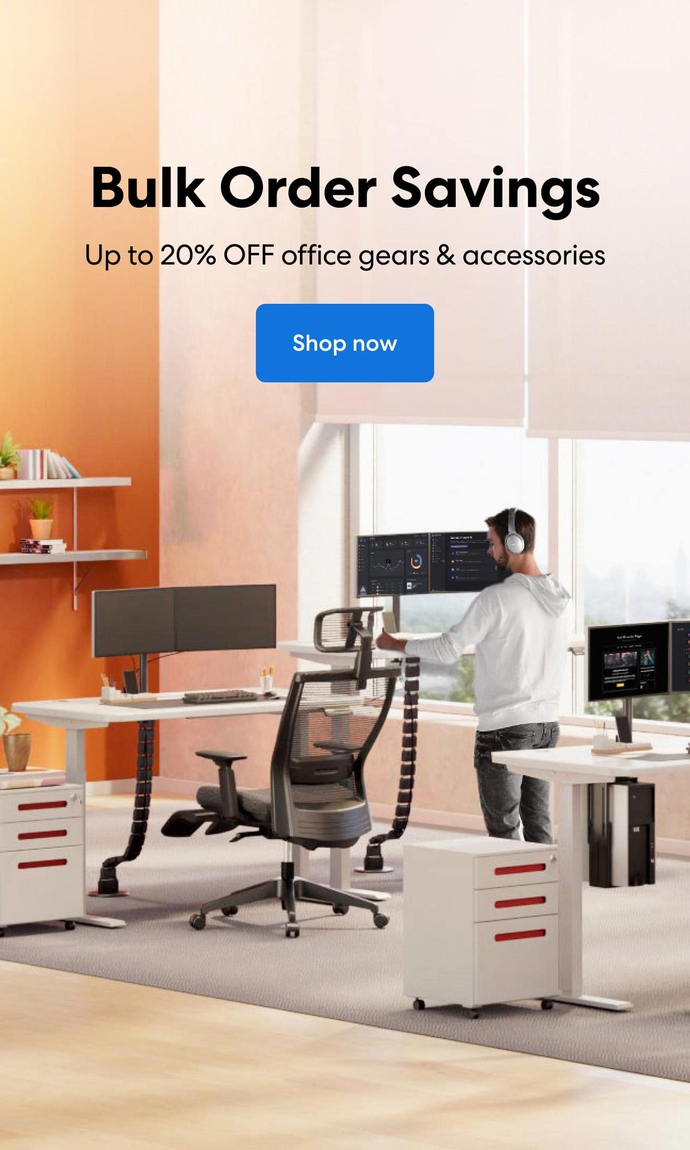 Subcribe newsletter and get $100 OFF.
Receive product updates, special offers, ergo tips, and inspiration form our team.