Smart Products
Best Office Furniture Stores in Illinois: Enhance Your Efficiency

Autonomous
|
Jun 7, 2023
820 Views
Your office furniture should offer a good balance of utility, comfort, and aesthetics. You should be able to add your touch to your space to make it feel more homely and attractive. In order to achieve all this, there are several different furniture stores for office furniture in Chicago, Illinois, which gives customers various options to design their offices. To make your purchasing decision easier, we have listed some of Illinois's finest office furniture manufacturers.
Your office space significantly determines whether you can achieve productive and efficient results. If you don't get a welcoming or stimulating feeling from your office, you may feel demotivated and unable to optimize your productivity. You must choose the right kind of furniture with the right furniture store in Illinois to create an effective office space. So let's check them out!
Top 10 Places for Office Furniture in Chicago, Illinois
1. Autonomous
Autonomous.ai is an online furniture store that delivers products all over the country. It offers a wide range of office furniture options, including ergonomic chairs, executive office chairs, rolling desks, desk shelves, etc. The products come with different features, designs, and styles, and you can choose based on whichever items best fulfill all your requirements. Autonomous also lists all its product features so customers can make an informed decision. Autonomous is a highly rated website, hence making for a reliable choice.
Best-seller products at Autonomous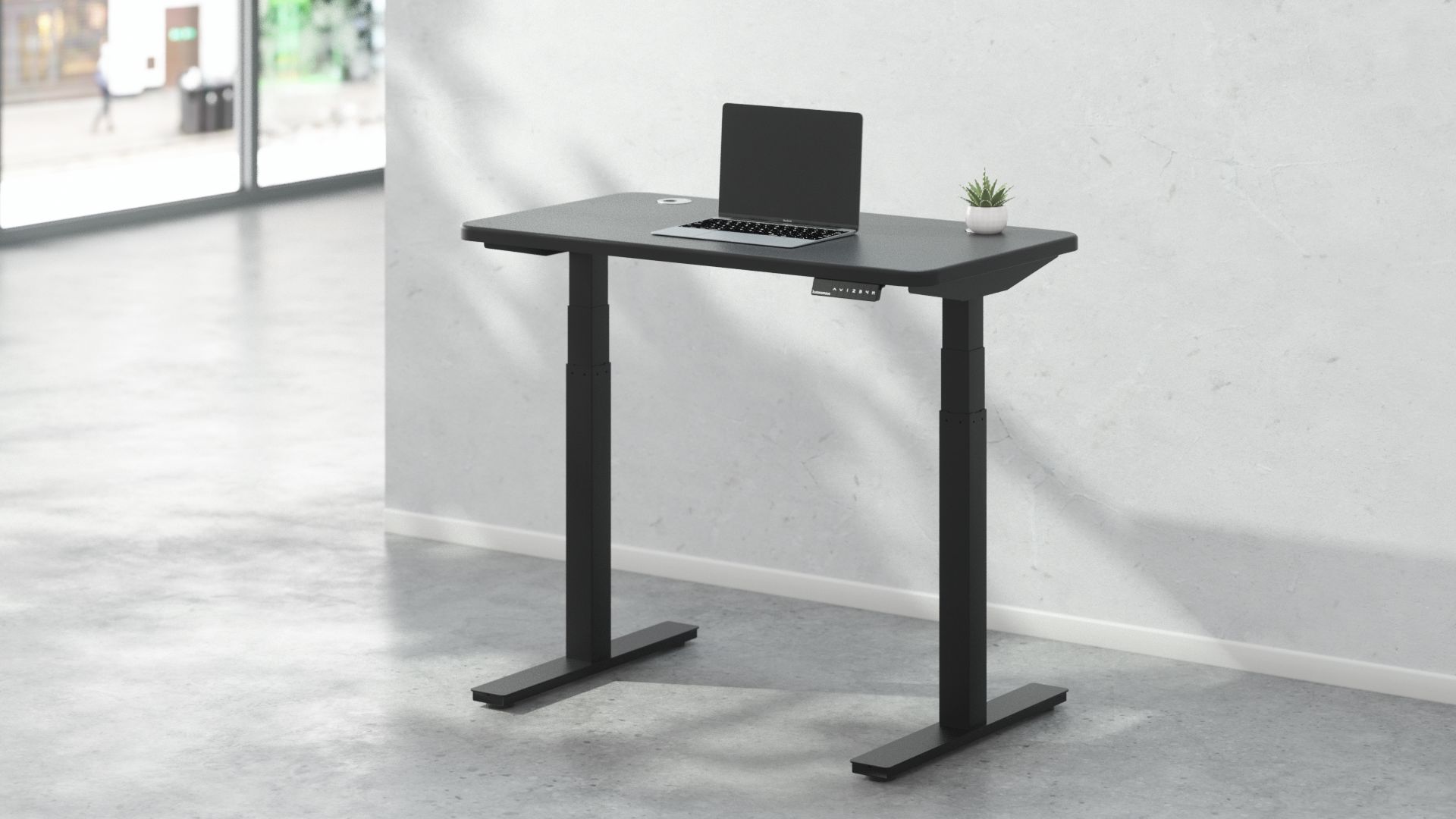 Top dimension
Small Top: 43"L x 24"W x 1"H
Classic Top: 53"L x 29"W x 1"H
XL Top: 70.5"L x 30"W x 1"H
Frame dimension
27.5"W x 40" - 73"L
Height range
With top: 29.4" - 48"
Without top: 28.4" - 47"
Materials
Top: Warp-proof, MDF wood, natural Bamboo
Frame: SPCC steel
Colors
Top: White, Black, Walnut, White Oak, Bamboo
Frame: White, Black, Grey
Weight capacity
265 lbs
Warranty
5 years for frame
1 year for top
Top dimension
Small Top: 43"L x 24"W x 1"H
Classic Top: 53"L x 29"W x 1"H
XL Top: 70.5"L x 30"W x 1"H
Frame dimension
27.5"W x 40" - 73"L
Height range
With top: 29.4" - 48"
Without top: 28.4" - 47"
Materials
Top: Warp-proof, MDF wood, natural Bamboo
Frame: SPCC steel
Colors
Top: White, Black, Walnut, White Oak, Bamboo
Frame: White, Black, Grey
Weight capacity
265 lbs
Warranty
5 years for frame
1 year for top
Dimensions
29"L x 29"W x 46" - 50"H
Seat height
18" - 20"
Materials
Polyester fabric with molded foam interior and durable nylon plastic frame; PU handrest pads
Colors
Cool Gray, Evergreen, All Black
Red Apple, Black & White, Baby Blue
Weight capacity
300 lbs
Warranty
2 years
2. National Business Furniture
This is one of the best furniture stores in Mattoon Illinois, specializing in creating corporate office furniture to help you build your office space. National Business Furniture has various office supplies in Chicago, Illinois, including desks, chairs, couches, room separators, etc. You can customize your entire space by exploring its furniture options through its official website or by visiting its physical location.
3. Ashley HomeStore
Another significant name in the list of Mattoon furniture stores is Ashley HomeStore. Ashley Furniture is known for keeping things fresh and effectively catering to its customers' needs. It offers many furniture options that can fit into different spaces, such as offices, living rooms, dining rooms, etc. This furniture store in Illinois also offers bulk furniture options that add to your utility and convenience.
4. Arnold's Office Furniture
This is a great outlet for purchasing office furniture in Peoria Il. The store manufactures excellent corporate furniture to make any office space stand out. This store is the way to go if you want to add class and sophistication to your office space. You can get functionality and luxury out of the furniture options available at Arnold's.
5. Milwaukee Furniture
Milwaukee Furniture is a well-known store in Chicago Illinois, that provides many different deals and offers to its valued customers. You can buy wholesale office desks for your office space with great ease. The store has a user-friendly website that allows for online buying. Milwaukee Furniture also offers free delivery to customers, making it a pocket-friendly option. You can make your purchases based on the space you want to create.
6. Room and Board
Room and Board is a furniture store known for offering contemporary furniture that can help you design your space in a chic manner. It has many product offerings, ranging from small to large furniture. You can also purchase décor items to accessorize your space and make it more visually appealing. The store can help you create an eye-catching and well-functioning office space.
7. Homethreads
If you are looking for the best deals and sales, Homethreads is the way to go. This is an affordable option located in Chicago Illinois, that contains a large variety of modern furniture. Its furniture can enhance your office space and make it look more aesthetically pleasing. Homethreads is all about providing its customers with contemporary furniture at reasonable prices.
8. Cort Furniture
Cort Furniture is a viable option if you are looking to rent office furniture in Chicago, Illinois for your office space instead of buying it. Some people only need to temporarily create spaces due to frequent relocations, or others may need more money to purchase said furniture. In these situations, renting furniture can be feasible, and Cort Furniture offers just that.
9. Casa Design Group
This is a well-known furniture store that has outlets in several different states. Casa Design Group's items can effectively add a luxurious and sophisticated look to your space. Moreover, clients have given this furniture store high ratings and positive reviews based on their products' quality and overall utility.
10. Wovenbyrd Furniture
This office furniture in Chicago, Illinois features products that have simple and classic designs, and they are optimum for people wanting a minimalistic look for their office. The store is known for having premium-quality goods, and it has made buying easy for its customers through its user-friendly website, where you can choose your items and deliver them to your doorstep. The product offerings come in various styles, colors, and designs.
Ergonomic Chairs and Standing Desks
There are many options to choose from when deciding on quality office furniture in Chicago, Illinois. New inventions in this range of products offer a good mix of utility and comfort. Ergonomic chairs and standing desks are two such options.
Ergonomic chairs come with high backs and comfortable padding that supports your back and posture and allows for easy mobility. You can explore many office chairs wholesale deals in online furniture stores. Standing desks are another example of office furniture that has begun to gain popularity. Standing desks help you sustain your fitness as you carry out your office work as they keep you on your feet.
You can explore a range of deals on ergonomic chairs and office desks by visiting the autonomous.ai website. They offer many different models and types, and you can purchase based on what features can bring you the most utility. These items can make an excellent addition to your office space.
Key Considerations When Buying Used Office Furniture in Chicago, IL
Buying used office furniture can be a cost-effective and sustainable option for businesses in Chicago, IL. However, it's important to consider several factors to ensure you make a wise investment. This article explores the key considerations when purchasing used office furniture, helping you create a functional and stylish workspace without breaking the bank.
Assess Your Needs and Space
Before diving into the world of used office furniture, assess your needs and evaluate your workspace. Consider the size and layout of your office, as well as the specific furniture requirements for your employees and workflow. This evaluation will help you determine the types and quantities of furniture you need, ensuring a well-organized and efficient workspace.
Quality and Condition
When buying used office furniture, it's essential to prioritize quality and condition. Carefully inspect each item for signs of wear, damage, or structural integrity. Ensure that the furniture is sturdy and will withstand daily use. Look for reputable sellers or resellers who offer well-maintained furniture and provide detailed descriptions or photographs of each item. Additionally, inquire about the furniture's age and usage history to gauge its durability and longevity.
Ergonomics and Comfort
Even when purchasing used furniture, prioritize ergonomic features that promote employee comfort and well-being. Look for adjustable chairs with proper lumbar support, desks at the appropriate height, and ergonomic accessories like keyboard trays. Consider the specific needs of your workforce to ensure the furniture supports their health and productivity.
Aesthetics and Branding
Used furniture doesn't mean compromising on aesthetics. Consider the overall look and feel of your office, and select furniture that aligns with your desired style and branding. Look for cohesive design elements and colors that complement your existing office decor. Remember, a visually appealing workspace can positively impact employee morale and create a professional atmosphere for clients and visitors.
Supplier Reputation and Trustworthiness
When purchasing used office furniture, it's crucial to work with reputable sellers or resellers in Chicago, IL. Research customer reviews, testimonials, and ratings to gauge the supplier's reputation and customer satisfaction. Verify their credentials, such as licenses or certifications, and inquire about their return/exchange policies or warranties. A reliable supplier will provide transparency, accurate descriptions, and fair pricing, ensuring a smooth and trustworthy purchasing experience.
Budget and Cost-effectiveness
One of the primary motivations for buying used office furniture is cost savings. Set a realistic budget and consider the long-term value of each piece. Compare prices from different sellers and carefully evaluate the quality and condition in relation to the price. Keep in mind that investing in higher-quality used furniture may save you money in the long run, as it tends to be more durable and requires fewer replacements or repairs.
Sustainability and Environmental Impact
Purchasing used office furniture aligns with sustainable practices and reduces environmental impact. By giving furniture a second life, you contribute to waste reduction and promote a circular economy. Consider the eco-friendliness of the materials used in the furniture and opt for pieces that are made from recycled or sustainable materials. Embracing sustainable choices not only benefits the planet but also enhances your company's reputation as an environmentally responsible organization.
Buying used office furniture in Chicago, IL, can be a smart decision for businesses seeking affordability, functionality, and sustainability. By considering factors such as needs assessment, quality, ergonomics, aesthetics, supplier reputation, budget, and sustainability, you can make informed decisions and create a productive and eco-friendly workspace without compromising on style or comfort.
Office Furniture Liquidators vs. Office Furniture Stores: Understanding the Differences
Office furniture liquidators and office furniture stores serve different purposes and offer distinct benefits to buyers. Here are the key differences between the two:
Source of Inventory
Office Furniture Liquidators: Office furniture liquidators primarily deal with used or pre-owned furniture. They acquire their inventory from businesses that are downsizing, relocating, or closing down. Liquidators often purchase furniture in bulk from companies and sell it at discounted prices.
Office Furniture Stores: Office furniture stores typically offer a mix of new and sometimes used furniture. They work directly with manufacturers and distributors to stock brand-new furniture options. Some stores may also have a section for used or clearance items.
Inventory Selection
Office Furniture Liquidators: Liquidators specialize in selling a wide variety of used furniture, including desks, chairs, file cabinets, conference tables, and more. Their inventory can vary depending on what they have acquired from businesses. Buyers may find unique or discontinued items that are no longer available in traditional stores.
Office Furniture Stores: Furniture stores offer a range of options, including both new and used furniture. They often have extensive catalogs or showroom displays featuring different styles, designs, and brands. Buyers can choose from a broader selection of new furniture models and configurations.
Pricing
Office Furniture Liquidators: Liquidators typically offer discounted prices on used furniture. Buyers can often find substantial savings compared to buying new furniture. Prices may vary based on the condition, age, and demand for specific items.
Office Furniture Stores: The prices in furniture stores depend on various factors, including the brand, quality, design, and features of the furniture. New furniture generally comes at a higher price point compared to used furniture, but it offers the advantage of being in pristine condition and often comes with warranties or guarantees.
Condition and Warranty
Office Furniture Liquidators: Used furniture sold by liquidators is pre-owned and may exhibit signs of wear or minor damages. Buyers should carefully inspect the items before purchasing. Liquidators may not provide warranties or guarantees, although some may offer limited return policies.
Office Furniture Stores: New furniture purchased from stores is typically in excellent condition and comes with warranties or guarantees. Buyers can expect the furniture to be free from defects or damages. Stores often provide customer support and after-sales service for any issues that may arise.
Customization and Options
Office Furniture Liquidators: Liquidators usually have limited customization options for used furniture. Buyers may need to be flexible with their preferences and work with the available inventory. However, they can often find unique pieces that add character to their office space.
Office Furniture Stores: Furniture stores offer more customization options for new furniture. Buyers can often choose from various colors, finishes, materials, and configurations to suit their specific needs and design preferences. Stores may also provide assistance in space planning and design consultations.
Ultimately, whether to choose an office furniture liquidator or a furniture store depends on factors such as budget, desired condition of the furniture, customization requirements, and the availability of specific items. Both options have their advantages, and buyers should consider their priorities and preferences when making a decision.
Relevant Articles:
Video ads for product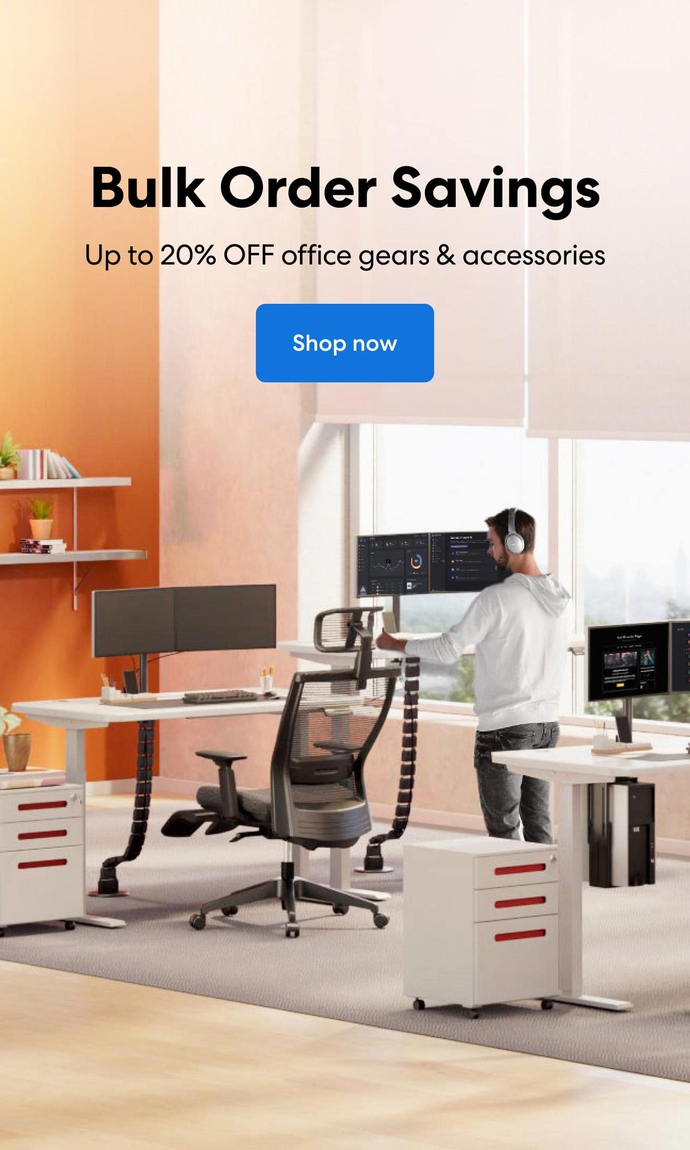 Subcribe newsletter and get $100 OFF.
Receive product updates, special offers, ergo tips, and inspiration form our team.