Smart Products
Long Beach Furniture Store: Top Picks and Buying Guide

Autonomous
|
Aug 23, 2023
770 Views
Long Beach has plenty of amazing office furniture stores to buy modern and sleek furniture. It provides you with a great solution for all your furniture needs.
Here is the list of the best furniture stores in the city divided into different categories. Read on and find out more!
The Best Office Furniture Stores in Long Beach, CA
Autonomous
Autonomous stands as the ultimate destination for office furniture in Long Beach, CA, earning its distinction as the best in the business. With a diverse range of high-quality, ergonomic, and stylish office furnishings, Autonomous caters to the unique needs of professionals in the area.
Merge Works
Merge Works is a furniture store in Long Beach that specializes in acoustic workstations built to make your workspace private for every individual. Placing these desk dividers in offices will reduce the amount of noise transferred from one desk to another. They also provide Echo Deco ceiling and tiles that make the whole office soundproof. It is the best place to buy your furniture if you are looking for soundproof office systems.
2010 Office Furniture
2010 office furniture store ships top-quality office furniture items and office supplies in Long Beach CA. Office furniture items at their store include desks, filing cabinets, workstations, and office chairs. They also offer a wide variety of items that are slightly used, which helps people trying to build their workplace on a tight budget.
Talimar Systems
Talimar Systems is the best place to buy used cubicles. One of the key features of the store is its workspace planning service which allows you to manage the overall workspace and choose the right cubicle size from their own store. You can also choose from a wide range of personalized cubicles, chairs, and desks.
Bluespace Interiors
Bluespace Interiors is the place to buy modern office furniture in Long Beach, especially workstations. A wide variety of open-plan workstations are available at their store, which allows the users to openly communicate with each other due to low covering walls. Choose one of the many workstations from their website and press the request button to get instant pricing and other options.
National Business Furniture
National Business Furniture offers some of the best L-shaped desks for offices. However, this is not the only product where their store shines, as office chairs, tables, storage, and space division are all top-notch in terms of quality. The best part about shopping from this online furniture store in Long Beach CA is that the delivery time is lower than most stores in California.
Caravana Furniture
Carvana Furniture has the most simple and sleek office chairs and desks in California. This store is for those who want the most affordable and durable furniture for their home office. The variety of categories at the online store includes office chairs, desks, bookcases, and shelves, with each category having 51, 15, and 52 different products, respectively.
Madison Liquidators
Madison liquidators are the office desk experts. At the store, you will find a variety of desks, such as 2-person desks, 4-person desks, credenza desks, bow front desks, cubicles, executive desks, and much more. The variety of chairs is quite impressive as well. You can get all these items in both new and used conditions.
Recycled Office Furnishings
Recycled Office Furnishings have a collection of both new and used products. The used and refurbished section has classic wooden texture items that look more traditional than modern. However, the collection of new items ensures that it keeps up with modern designs.
Cube World USA
Cube World USA buys, sells, and trades office furniture in the USA. They also offer nationwide and international shipping for office furniture goods. However, one major benefit of this store is its floor plan and design services, which ensures that you utilize most space out of your office.
One-Stop Shop Solution for Office Furniture
If you want to get all your favorite furniture items from a single place, there is no better store than the Autonomous online office furniture store in Long Beach CA. The store offers some of the best ergonomic office chairs and sit-stand desks in the market. Both of these products come in a variety of different sizes and variants differing in features.
For ergonomic chairs, there are five different products named ErgoChair Pro, ErgoChair Core, ErgoChair Plus, and ErgoStool. On the other hand, SmartDesks also has seven different products named SmartDesk Core, SmartDesk Pro, SmartDesk Corner, SmartDesk Connect, SmartDesk Chunky Oak, SmartDesk Frame, and SmartDesk Surface.
Standard variants of some other products for office are also available at the stores. Following are the products high in demand at the store.
Monitor arms
Keyboards
Monitor Stands
Wall Mounts
Computer mouse
CPU holders
Desk Lamps
Footrests
Stationary
Desk pads
Autonomous Bulk Order Program
If you want to buy high-quality products at the most affordable rates, you should buy everything in bulk. The Autonomous Bulk Order Program offers a chance for you to buy all of their products in bulk and get special discounts on a specific quantity of an individual item ordered. The more items you will order from the store, the more discount you will get on each individual item.
Autonomous Referral Program
Autonomous Referral Program offers a chance for you to earn reward tiers offering a variety of products for no absolutely free. Moreover, earning rewards is quite easy; all you need to do is to refer a friend. Once your friend places his first order using your referral code, you will unlock the reward tier while your friend gets a discount on his purchase.
Autonomous Office Design Service
Autonomous Office Design Service allows you to get a complimentary workspace consultation service that takes all the stressful workload away from you. Experts from Autonomous will visit your office and suggest the best sizes to fill in perfectly with the available space.
The service not only saves a lot of time and stress but also saves a lot of money, as clarification on design lets you choose the right products and buy them in bulk.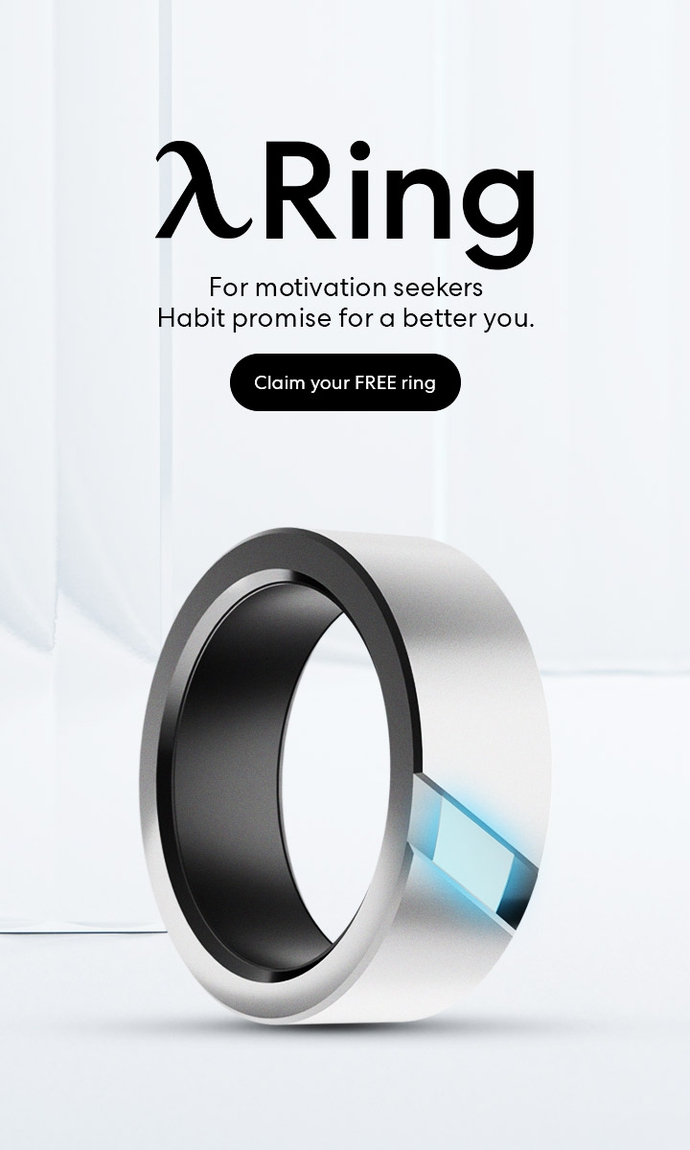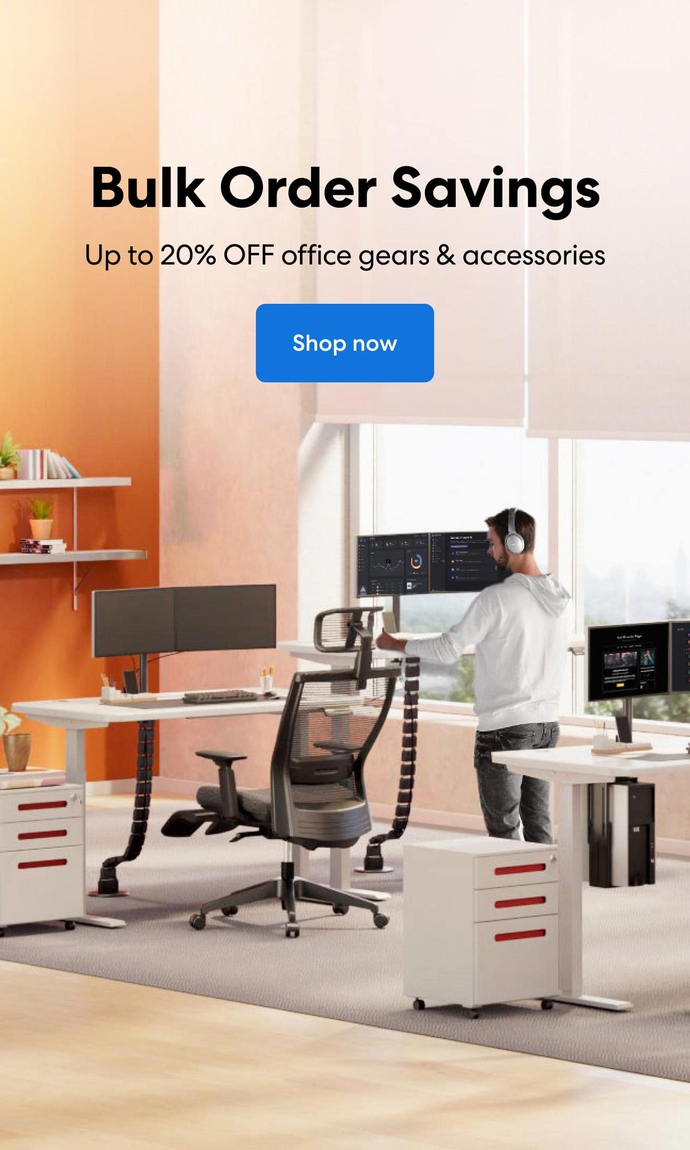 Subcribe newsletter and get $100 OFF.
Receive product updates, special offers, ergo tips, and inspiration form our team.