Workplace Inspiration
What Is the Best Programmer Monitor Setup for Productivity & Ergonomics?

Autonomous
|
Dec 3, 2021
3,457 Views
For a computer programmer and coder, the need for an ergonomic workstation is much more. Since programmers spend 12 to 15 hours each day in front of the computer crunching those codes, they are at a greater risk of developing strain and neck-related injuries. Although it is hard to judge and rectify your posture when you are committed and engrossed in work for hours at a time, thus an ergonomic workstation can help you prevent onset of physical fatigue and other posture issues.
Other than the need for ergonomic tips to sit on a workstation, a programmer monitor setup should be a must choice for a programmer. This article will cover some of the best programmer desk setups and the right monitor setup for coding, which will be ergonomically friendly for your workstation.
Best Coding Monitor Setup for A Programmer
Unlike people of another field, a programmer's job is much more tough and dependent on the computer's performance duly. As they have to run complex programs and cover the various tools in their desktops, you will often find programmers needing even a triple monitor setup to accompany all their important tasks and programs.
Here is some top vertical programmer monitor setup for coding that will deliver an ergonomic experience.
Dell UltraSharp
With a display size of standard 27 inches, this Dell ultra-sharp monitor offers a great resolution for your vertical monitor setup for coding. The IPS panel type makes it easy to run all kinds of programs, and the display is one of the best features of this product.
This monitor is competent, but it is also very easy to set up and get a hold of. You can enjoy programming and coding for hours, and the monitor stand keeps your neck in an ergonomic position. Although if you still want to play with the eye level, the Autonomous monitor arm is a great accessory to pair it with.
HP Pavilion
Classified as the best monitor in your budget, the HP Pavilion also works well as a dual monitor setup for coding. The Full HD resolution and dynamic contrast give you one of a kind experience, so you are fascinated with the colors and clear-cut images all day. You will also get an Ultrasharp image which plays a critical role in improving your overall work performance.
LG 34Wk650
For someone who needs the job of multi-monitor done with a price of a single setup, here is your answer. With a 2560 x 1080 pixel resolution, a 34-inch diagonal, and a 21:9 aspect ratio, the LG 34WK650 is a great-looking but a reasonably priced option.
That's the same pixel height as Full HD, but 33 percent wider—and at a size, that's easy to see. The 178-degree viewing angles of the anti glare-treated IPS panel ensure that the picture holds up even when you look at the edges.
BenQ Monitor
This monitor from BenQ PD3200U will work for both gaming and programming, so it is a wise investment. People often consider the BenQ gaming monitor for dual setup, although you might need a reliable monitor mount because of the large size. With a widescreen and a sturdy build, the dual setup goes well with the Pixio PS1D Dual Monitor Arm Mount to get a reliable, ergonomic position.
HP VH240a
If you only need to do basic coding and don't want to spend a lot of money on a monitor, there are lots of budget monitor solutions available. The HP VH240a is a device that offers excellent value for money.
The 24-inch Full HD resolution display with an IPS panel provides excellent color and image quality, making it ideal for multitasking. Only an HDMI and VGA port are provided for input, and the built-in audio only has two feeble two-watt speakers, but those aren't necessary for programming work.
Asus Designo
ASUS is the way to go if you're going 4K. Their monitor has a nearly borderless 27-inch screen and uses a single USB type C port for all of its demands, removing the need for several wires. It even has speakers built into it. However, you might need to invest in the ergonomic position separately as the monitor is not height adjustable. A single monitor arm would be enough to hold and adjust this monitor as you like.
How to Choose the Right Monitor For Programming
Programmers, as mentioned above, need to pay special attention to ergonomics more than any other profession. This is because of the extensive hours as well as their strict adherence to screening at all times. Even though it could be hard to find a workstation setup that checks out all the ergonomic boxes, here are some tips to achieve an ergonomic programmer monitor setup.
The Screen Level
It's essentially part of the job description for a coder to stare at the screen till the clock tolls. And over time, that takes a toll on your neck. According to statistics, neck pain is the fourth greatest cause of disability globally, with 30 percent of sufferers experiencing chronic symptoms that can put their jobs and lives on hold. Thankfully there are some ways you can combat that neck pain.
A laptop stand or a single monitor arm is the perfect solution if you have to combat that lingering neck pain issue. You can elevate the monitor level to the safe eye level and then work without straining your neck.
Wrist Placement
To code, every programmer uses a keyboard, which is regrettably another typical source of ergonomic discomfort. When you type, your wrists are more than likely to be strained.
As a result, you increase your chances of acquiring work-related musculoskeletal illnesses such as carpal tunnel syndrome (CTS) and tendonitis. Make sure your wrists are under no stretch to flexion. Check the position where your wrists feel the most neutral, and hence you will find the ergonomic placement.
Sitting Posture
You must pay attention to this in your programmer monitor setup. For programmers, it is common to slouch forward or recline way too back on your screen, causing stress on your spine and lower back. You must work in an ergonomic position at all times. This is where an ergonomic chair makes up for the poor sitting posture, so you aren't subjected to any uncomfortable strain.
Switch between Sit and Stand
Alternating between sit and stand is a highly emphasized practice in modern workplaces. Standing desks are popular because if you don't have a standing desk, then get up from your seat every hour and so and take around before you sit back to work again.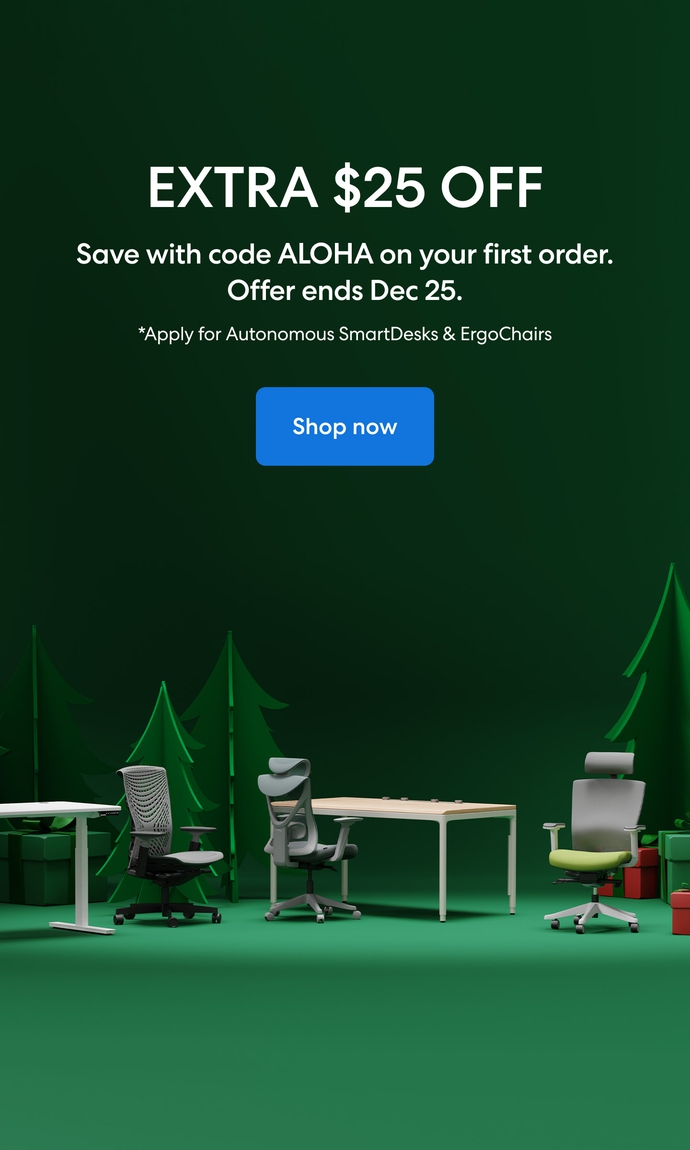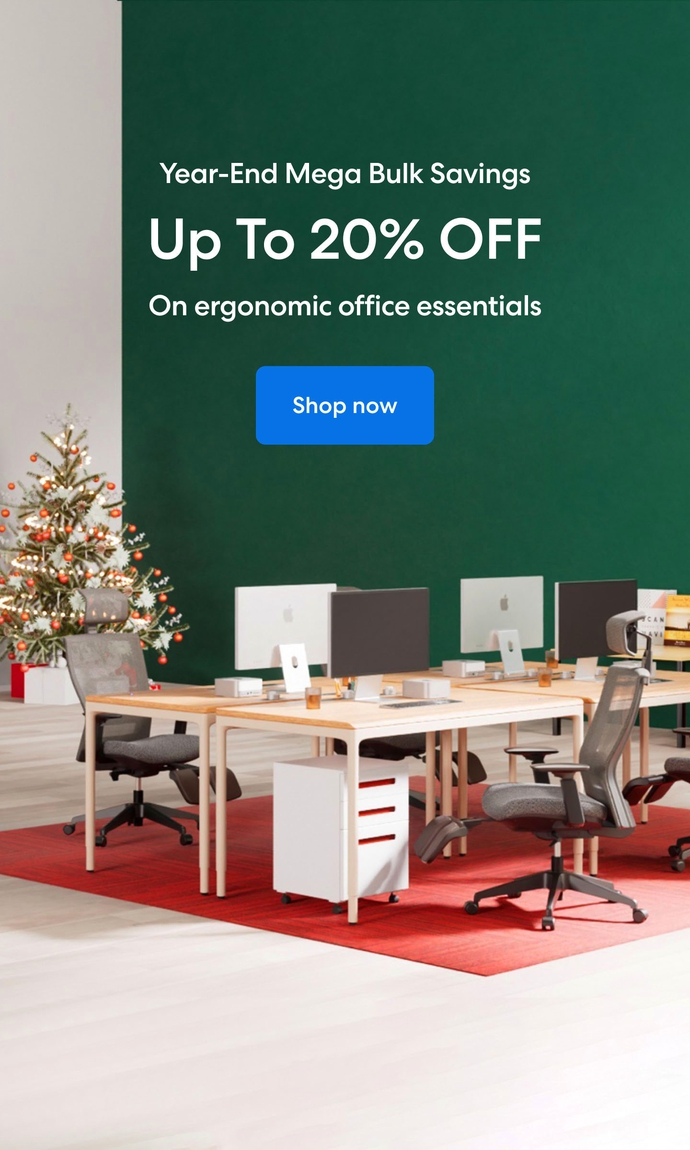 Subcribe newsletter and get $100 OFF.
Receive product updates, special offers, ergo tips, and inspiration form our team.