Getting a UV water bottle is quickly becoming one of the best decisions you can make to live a fit life, and with good reason. Self-purifying water bottles can completely change your daily routine. This guide explores why they're so useful and includes a list of the best picks for 2022. 
What Is a UV Water Bottle?
A UV light water bottle is a self-sanitizing bottle that uses ultraviolet rays to purify water. Unlike other types of bottles, these kill bacteria, microbes, and any potentially harmful pathogens that are in your beverage. 
If you buy a simple reusable bottle, you have to frequently clean it to guarantee that it's free of pathogens. However, the shape of most bottles can make the job difficult. In some cases, you might want to purchase special brushes to make sure you reach every inch of your bottle when washing it. 
However, you don't need to worry about any of that when you get a UV cleaning water bottle. Since the object cleans itself, you only need to fill it with water and enjoy your drink.
How Does a UV Water Bottle Work?
Self-purifying water bottles use ultraviolet light to kill bacteria, protozoa, viruses, and many other pathogens. These items destroy the pathogens' DNA, and ultraviolet light decontaminates both the bottle's surface and its interior. 
Thus, UV-C light is one of the most convenient ways to keep your bottle clean, regardless of whether you fill it with tap or store-bought water. Having a self-purifying bottle means you can say goodbye to harsh chemicals or soap when cleaning your product, so it's also a fantastic method to save time! 
Is a UV Water Bottle Safe to Drink?
UV water bottles are entirely safe to drink in almost all conditions. These bottles can purify your water and guarantee that you're not ingesting any harmful pathogens. 
Nonetheless, you have to keep in mind that there are circumstances in which UV water purifiers are not enough. If the water is very murky, for example, it might need a different kind of approach for you to be able to drink it. 
Are UV Purifiers Effective?
UV purifiers are very effective. These items can quickly get rid of bacteria, and studies show that they are safe to use. A study in the Travel Medicine and Infectious Disease Journal, for example, proved that these gadgets can get rid of most of the pathogens in water. 
Compared to regular water bottles, self-cleaning ones are immensely more effective. They can help you save time because you don't have to regularly clean your product. Additionally, they are safe to use, so you can feel secure while you're drinking your pure, clean water.
How Does Sterilization Work?
A UV water bottle uses UV-C light to sterilize the water. This light projects into the product, penetrates the pathogens, and breaks down their DNA. Therefore, it renders them harmless to your health. 
Although having a UV self-cleaning water bottle sounds like top-notch, innovative technology, UV cleaning technology has been used in other areas since many years ago. Hospitals and pathology labs, for instance, often use it to sterilize equipment. 
Why Should You Use a UV Water Bottle?
There are many reasons why you should use a UV light water bottle. On the one hand, you can make sure that your water is always clean because the product sterilizes itself.  Additionally, since self-purifying water bottles are reusable, you're contributing to the environment because you're not constantly buying disposable bottles from the store.
On the other hand, these bottles are also designed to last long. Therefore, once you buy one, you don't need to worry about getting a second one any time soon. 
Lastly, since the product cleans itself, you can save precious time. Instead of washing your bottle in the morning, you can use those five extra minutes you get to hit the snooze button on your alarm and take a nap. 
Best UV Water Bottles of 2022
Self-cleaning water bottles are many people's dream, especially if you care about staying hydrated throughout your day. Take a look at the best alternatives for 2022: 
1. CleanLight Bottle
The first option on this list is one of the best products you can buy in the market. Getting the CleanLight UV Bottle means you're buying an item at a great price, and it offers fantastic features. 
This self-cleaning bottle can keep your drinks hot for eight hours, and if you prefer cold drinks, they can stay cold for up to 24 hours.  
Since the bottle is rechargeable, you only need to worry about charging it from time to time. The battery lasts one week, and the product includes a magnetic charger, which makes the charging process very easy. 
2. CrazyCap 2.0
Another incredible option is the CrazyCap 2.0 UV purifier water bottle. You can enjoy clean water at any time with this product because it sanitizes itself, making it a safe and eco-friendly option. 
It's available in two different colors for you to choose from, and its features include much more than just UV water purification. With this UV light water bottle, you also get a product made of durable stainless steel and it includes a 10-year warranty in case you have any issues. 
If you take a look at a CrazyCap water bottle review, you might quickly realize that it's one of the best models you can find on the market. This UV water bottle automatically cleans bacteria and germs, and it can keep your hot and cold drinks at the temperature you want for 12 and 24 hours, respectively. 
Many people make a CrazyCap vs LARQ comparison because both bottles are fantastic products. However, the CrazyCap is often customers' choice because it perfectly combines all features you need in a beautiful design. 
3. LARQ's Self-cleaning Water Bottle
The UV self-cleaning water bottle by LARQ is one of the most famous models out there. It purifies your beverage every two hours to guarantee that you're always drinking clean, sterilized water. 
Some customers say that it's the best filtered-water bottle because it also features a double-wall construction. In other words, it's thick and sturdy, which means that it's safe against accidental drops.  
Since the UV light water bottle is so thick, it also does a great job at keeping your water hot or cold when you want to. 
Lastly, this bottle is rechargeable, and its battery can last up to two months, which is impressive. It's a fantastic model for hikers and campers because they don't have to worry about the UV water bottle running out of battery.
4. UVBrite's Explorer Self-cleaning Water Bottle
If you want to ensure you're healthy, you need to drink clean water. Therefore, buying a self-purifying water bottle is one of the best choices you can make. 
UVBrite's option is a self-cleaning water bottle that does all the hard work for you. It purifies your water with a quartz lens and a LED lens to get rid of all bacteria and potentially harmful pathogens.  
Some products use filters to keep bacteria away from your water, but this is not what UVBrite's bottle does. Instead of doing that, it uses UV-C disinfection technology to eliminate viruses, molds, bacteria, pathogens, and all kinds of water-polluting organisms. 
5. Uvilizer's Self-cleaning Water Bottle
Functionality and efficiency are two of the most important things you should look for when you're buying a UV water bottle. However, you also need to make sure that it fits your budget, otherwise, you might not be able to purchase it. 
Uvilizer's bottle uses the same UV treatment that professionals use in water treatment plants. Thus, you never need to worry about viruses or bacteria polluting your beverage. 
At the same time, manufacturers designed this bottle with double-wall construction and stainless steel. Consequently, it's a sturdy model that can support accidental falls and guarantee that your water stays hot or cold, depending on what you want. 
6. Phillips Water's GoZero Smart Self-cleaning Water Bottle
If you're looking for a UV water bottle that keeps your drinks cold and clean and also offers you a beautiful modern design, this is it. The GoZero can clean your water, keep it at the temperature you want, and fit in your backpack! 
With innovative UV-C light technology, this UV light water bottle cleans your beverage from time to time to guarantee that you're always drinking purified water. Furthermore, it features a plastic cap that changes color if it's running out of battery, during charging, and during the purification cycle. 
7. GRAYL's Ultralight Water Bottle
Another UV light water bottle you might want to consider is GRAYL's, which takes little space in your backpack and still offers you fantastic features. 
This bottle only weighs 10.9 ounces, and it includes a purifying cartridge on its bottom to filter out any sediments. With an easy-to-use press system, you only need to push a button to hydrate.  
Lastly, its high-quality build makes the bottle last a long time. However, you need to replace its filter, so keep that in mind if you're getting this model. 
8. Uniharpa's UVC-C Self-cleaning Water Bottle
Some people say that the ideal UV water bottle to break down DNA doesn't exist, but Uniharpa's model might be the one. It uses non-toxic UV technology to eliminate acids, viruses, and odor-causing bacteria. 
Moreover, the bottle's mouth has a specific design that helps you refill it without spilling any liquid. It has a leak-proof design, and its purifying technology is one of the best ones out there.  
Since it's made of stainless steel, it can keep cold water cold for 24 hours, and it maintains hot temperatures for up to 12 hours. Nonetheless, its capacity is not so big compared to other models, so you should remember that before buying it. 
9. Elio Water's Self-cleaning Water Bottle
The UV cleaning water bottle from Elio Water guarantees that you don't have to deal with stinky water ever again. Instead, it uses medical-grade UV light and kills nearly all bacteria and germs present in the liquid. 
Buying this UV self-cleaning water bottle means you're getting a sleek and elegant product. It features a simple-to-turn-on button for you to start the purification cycle, which lasts 90 seconds. Furthermore, it has a safety feature, so the cleaning cycle doesn't start until the cap is screwed on. 
10. LARQ's PureVis Water Bottle
LARQ is a famous brand, and it offers more than one option. In this case, the PureVis stands out among other products on the market because it's one of the safest self-purifying water bottles out there. 
Its purifying cycle activates every two hours to make sure your water is always clean. Therefore, it gets rid of any viruses and bacteria that could cause bad odors.  
Additionally, LARQ does not disappoint in terms of maintaining the temperature of your water. Your cold water can stay chill for 24 hours, and if you're carrying a hot beverage, it remains hot for 12 hours. 
11. Mahaton's Self-cleaning Water Bottle
The last item on this list is Mahaton's water bottle. Many clients say that this product is the ideal one for indoor activities, particularly because of its capacity and purifying features. 
It can hold 12 ounces of water, which is not much if you're going hiking or camping. However, it's still a top-quality item, and it features a convenient purifying cycle that gets rid of almost all pathogens in your beverage. 
Unlike the CrazyCap, this water bottle does not have additional settings to purify water with more contaminants. Consequently, you should use it if you're indoors. 
Keynote Takeaways
Getting a self-purifying water bottle is one of the best decisions you can make, regardless of what you do in your daily life. You need to stay hydrated if you want to stay fit, so drinking a lot of water every day should be part of your routine. 
With a self-purifying water bottle, you can make everything easier for yourself. You can save time and money, so now, all that's left is for you to choose the model you want!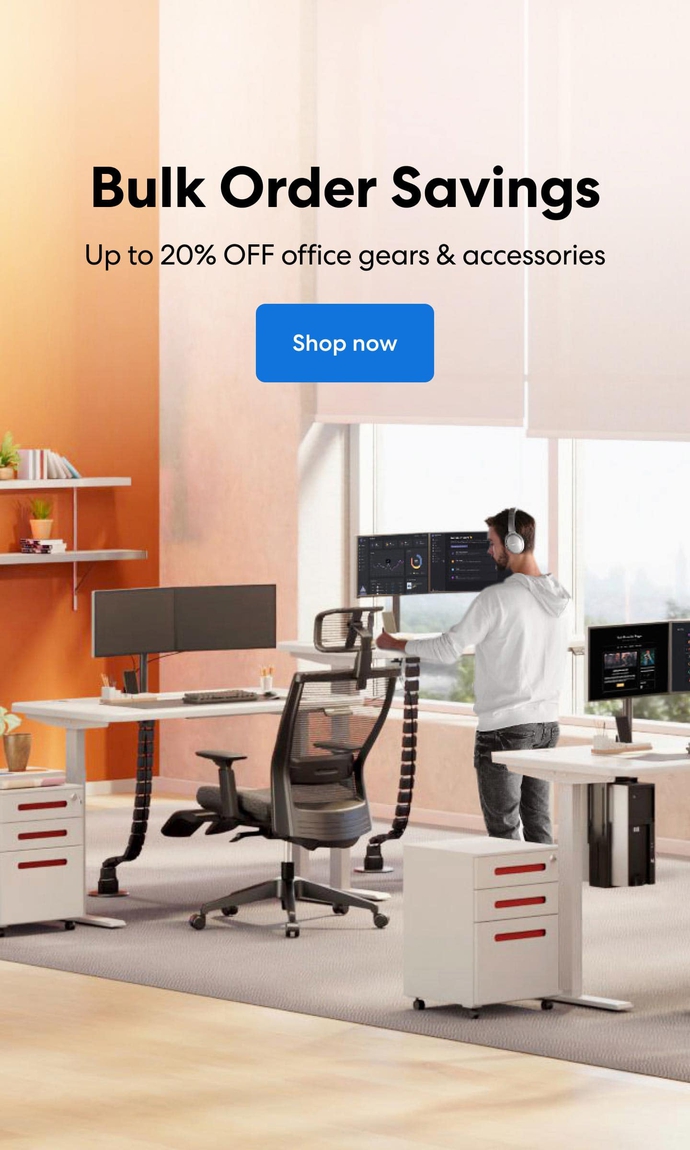 Subcribe newsletter and get $100 OFF.
Receive product updates, special offers, ergo tips, and inspiration form our team.