Smart Products
The Best Standing Desks and Ergonomic Chair in Germany of 2023

Autonomous
|
Jun 2, 2021
3,630 Views
Back pain is a common occurrence in Germany. Office workers, in particular, are affected by long periods of sitting. The simple fact is that humans were not designed to stay sitting for long periods. Back pain is a problem that up to 70 percent of German workers are experiencing and the majority of medical leave requests in Germany are due to back injuries and musculoskeletal conditions. The evidence for a connection between long periods of sitting and severe physical conditions is increasing every year. 
Are you an office worker in Germany and do any of the above sound familiar? Fortunately, it does not have to be this way anymore. We are in 2022, which means you should finally opt for an ergonomic standing desk in Germany, and an ergonomic chair for back pain in your office. Well, do you? If you are an office worker who has yet to make the switch to an adjustable desk in Germany, it is time for you to do so. In this article, we are going to have a look at some of the best standing desks Germany has as well as some of the best ergonomic chair options for you to choose from. If you want to take a step towards a healthier lifestyle, why not consider pairing your Autonomous electric standing desk in Germany with a desk chair with footrest features?
What is the Best Standing Table Germany Has on the Market in 2022?
Deciding on what adjustable desk in Germany can be quite a challenging task as the market for these products continues to expand. We are here to make this decision easier for you. Here are our best choices of adjustable standing desks in Germany for an office worker in 2022.
1. The SmartDesk Core
This height-adjustable electric sit-stand station is essential for office workers that want to increase their well-being, ensure all-day productivity, and are looking for a stylish way to inspire their workspace. With the SmartDesk Core (Home Office), you can transition from sitting to standing with ease and, you are going to have height adjustment on the tip of your fingers.
Research has shown how using a standing desk such as the SmartDesk Core (Home Office) can focus your mind, improve your overall health, and skyrocket your output and productivity levels throughout the workday. Customers who purchase SmartDesks report substantial improvements in their wellbeing, especially in their spines, as well as increased productivity at work. This statistic is based on actual customer comments on home standing desks.
With the SmartDesk Core, the best standing desk for home office and the best standing desk in Germany, you are going to experience your "new normal." When standing, feel at ease and energized, and let the innovative thoughts flow. With this office standing desk in Germany, you are going to activate the muscles that support you throughout the day as you alternate between sitting and standing, getting your job done.
Here are some of the benefits and features you can come to expect when using this SmartDesk by Autonomous:
A silent, smooth, and fast dual electric motor.

A durable, sleek, and stylish frame that is manufactured from anti-rust steel, has been powder coated, and is reliable as it is long-lasting.

Easy and efficient height adjustability that can remember your customized height settings all at the press of a button.

A standing desk desktop that can stand the test of time as it has been manufactured with four protective layers, made with high-quality wood, and covered with a stunning protective finish.

Small and precise detailing such as the rounded-off edges for increased comfort and safety.

The opportunity to customize your desktop by choosing from several simple and stylish designs.

A minimal design that fits every and all workspaces.
2. The SmartDesk Pro
The SmartDesk Pro is the big brother and upgraded version of the SmartDesk Core because it has more power and more range. If you are an office worker in Germany and you want to become part of the standing desk revolution, this is the SmartDesk for you. This ergonomic height adjustable standing desk in Germany is designed for the working professional that wants to upgrade their workspace. It is for this reason that over 300 000 people from all over the globe have chosen a SmartDesk like the SmartDesk Pro for their productive work environment.
Improve your productivity levels and overall well-being with this SmartDesk by Autonomous. This standing desk in Germany offers versatility for both home and office use. The electric and innovative standing desk features a robust dual-motorized foundation that is going to lift you to ensure your maximum productivity, creativity, and focus. Office workers that use this standing desk experience a sturdy and robust desk which they can customize to their specific requirements and preferences. The electric height-adjustable standing desk is built on a durable steel frame and features a choice of colors that include white, black, bamboo, and walnut.
Here are some of the benefits and features you can come to expect when using this SmartDesk by Autonomous:
Investing in a top-of-the-range standing desk for your

ergonomic workspace.

A minimal and beautiful design that suits any environment.

Increased height range.

An affordable and premium product.

A sturdy and smooth desktop foundation that is available in a range of solid and sleek color options

Consistent quality that follows strict quality standards 
3. SmartDesk Corner
This ergonomic standing desk in Germany is going to elevate your workspace to new heights. The SmartDesk Corner is one of the best electric standing desks on the German market. It enables office workers to get more done because of the increased space for creativity.
The standing table in Germany is a front-line, adjustable, and flexible workstation. It is one of the most effective choices available to office workers on the German market. It is practical as it fits into every corner of your office, making it a versatile option. This standing desk in Germany increases the amount of room available in your office and aids in the creation of a productive workspace setup. If you work in an office or are looking for an alternative for your workspace at home, this is a fantastic option for you to boost your productivity. 
Here are some of the benefits and features you can come to expect when using this SmartDesk by Autonomous:
Sturdy and solid steel framework that combines high-performance and anti-rust properties. The outcome is that the ergonomic standing desk in Germany is tough, durable, stylish, and silent.

Premium surface that is resistant to scratches, the premium surface made with high-quality materials. Office workers have the choice of having black, white, or walnut color options.

Trendy and stylish design, the standing table is not only practical and visually pleasing, but it also has positive mental and physical features. It gives your office a sleek and tidy appearance.

Double the amount of surface space, for twice the amount of creativity and inspiration.

Triple-motor that assists the standing desk adjusts to be as quiet as a mouse.

Features that are built for convenience, the responsive keyboard saves the users preferred positions and is just a press of a button away to automatically find your place again – whether that is standing or sitting.
The Best Ergonomic Office Chairs in Germany in 2022
1. ErgoChair Recline by Autonomous
Are you looking to buy an ergonomic office chair in Germany in 2022? The ErgoChair Recline is a first-rate, modern, and classy option. The office chair neck support is designed by Autonomous and is one of the finest reclining office chairs with a footrest that Germany has to offer. It has an impeccable design and features easy-to-reach controls that allow office workers to customize their experience based on preferences.
The reclining desk chair has a tilt mechanism that supports and contours to the back. For deep relaxation during moments office workers are taking a break, the ergonomic seat features an added footrest that elevates your sitting experience. Sit back, read, and brainstorm on this iconic Autonomous reclining desk chair in Germany.
2. ErgoChair Pro by Autonomous
The ErgoChair Pro is one of the most iconic and popular reclining office chairs with a footrest feature on the German market. With this chair, office workers can prepare themselves for the ultimate comfort and seating experience. The modern and flawless design of this ergonomic recliner is designed for premium support and versatility.
It exceeds all expectations and is a classy addition to any home or work environment. The ErgoChair pro offers a 20-degree range of motion and unique adjustability. Office workers can find the best position that is going to maximize their productivity and energy levels.
3. ErgoChair Plus by Autonomous
The ErgoChair Plus redefines your seating experience. The mesh task chair is expertly designed, provides compelling comfort, is eco-friendly, and offers first-rate lumbar support so office workers can maintain the best posture throughout the day. The sleek and modern fishbone design supports the natural curvature of the spine and encourages a seating position that activates the core of the body.
Fully adjustable functions, premium spinal support, freedom of movement, and an inspiring design are what office workers can expect with the ErgoChair Plus. This office ergonomic chair is one of the best reclining desk chairs in Germany, thanks to its frameless designs that follow the natural curvature of your body and spine.
The Advantages of an Ergonomic Office Chair
An ergonomic office chair improves productivity levels in office workers.

An ergonomic seat protects you from back pain.

The chair promotes the correct posture.

When sitting on an ergonomic office chair, it offers comfort for long hours of working.

Has Adjustability Features to Personalize Your Seating Experience.
As you can see, an ergonomic design is very advantageous to a worker who operates from an office space. The whole idea behind the principle is to ensure that office workers fit well with their tools and environment. This could mean a special mouse or even adequate lighting that does not hurt the eyes.
The benefits highlighted above are well-documented and there are more to take advantage of too. An office chair is one of the central pieces, so it is not the kind of thing you want to get wrong.
10 Reasons to Invest in Your Ergonomic Chair and Standing Desk in Germany
If the benefits mentioned above have not convinced you yet, here is a quick summary of why investing in these products is the best decision for you.
You are going to experience increased comfort, which reduces stress, anxiety, and fatigue.

There is support for your posture, which reduces the possibility of spine injuries.

Your productivity is enhanced. This also leads to improved relationships with your employer, as you are getting more work done at a higher quality.

There is reduced pain in many areas of your body, such as your back, neck, shoulders, hips, and glutes. This promotes relaxation.

Everything is completely customizable and adjustable. You can change your office furniture to suit your needs. Your desk's height can be changed, you can choose whether to stand or sit, and you can adjust your seat height, depth, headrests, back angles, and armrests.

There is a positive impact on your overall health and well-being. You are less prone to diseases such as high blood pressure, diabetes, and heart conditions- increased blood circulation results from these ergonomic products.

It does not place any limitations on you or your work preferences. With traditional office furniture, you have to adjust to using it. This is not the case with these modern objects. 

These products ensure maximum safety. These chairs and desks have been designed specifically for this purpose.

They are more aesthetically pleasing, and they complement modern and minimalistic designs in today's world.

Ergonomic chairs and standing desks in Germany are a once-off investment. They are intended for long-term use; therefore, investing in a good quality product ensures that you are not going to replace them anytime soon.
​​​​​​​
If you are ready to improve your days, become more productive, and feel better, overall, a standing desk in Germany is an amazing choice.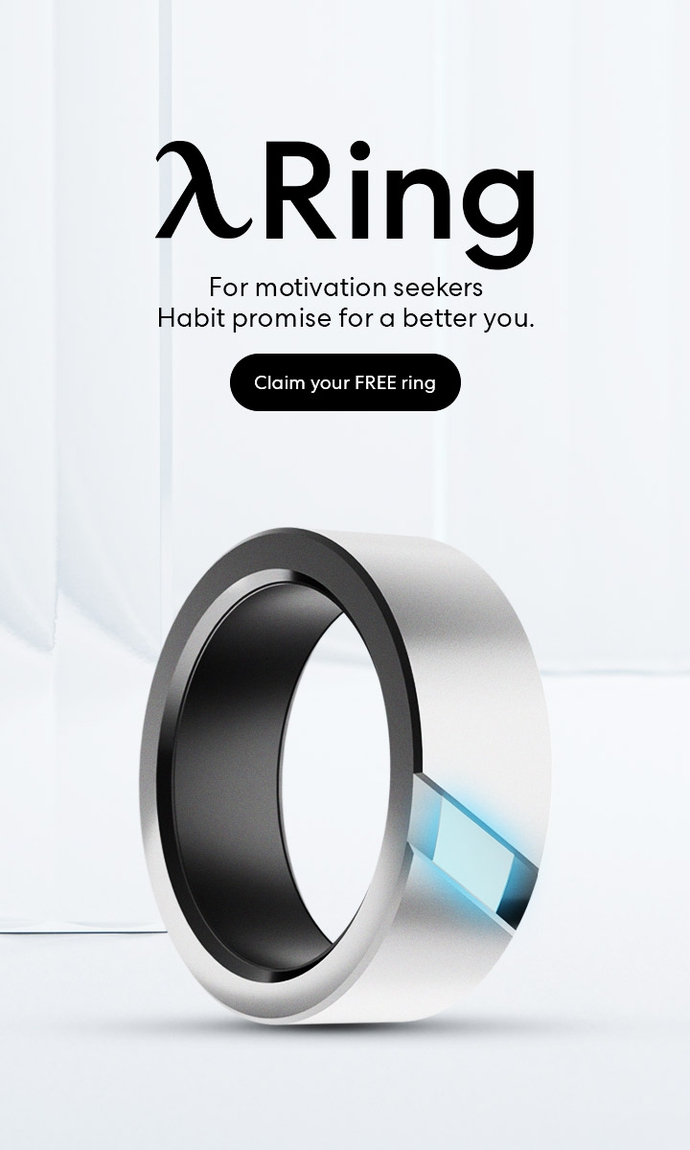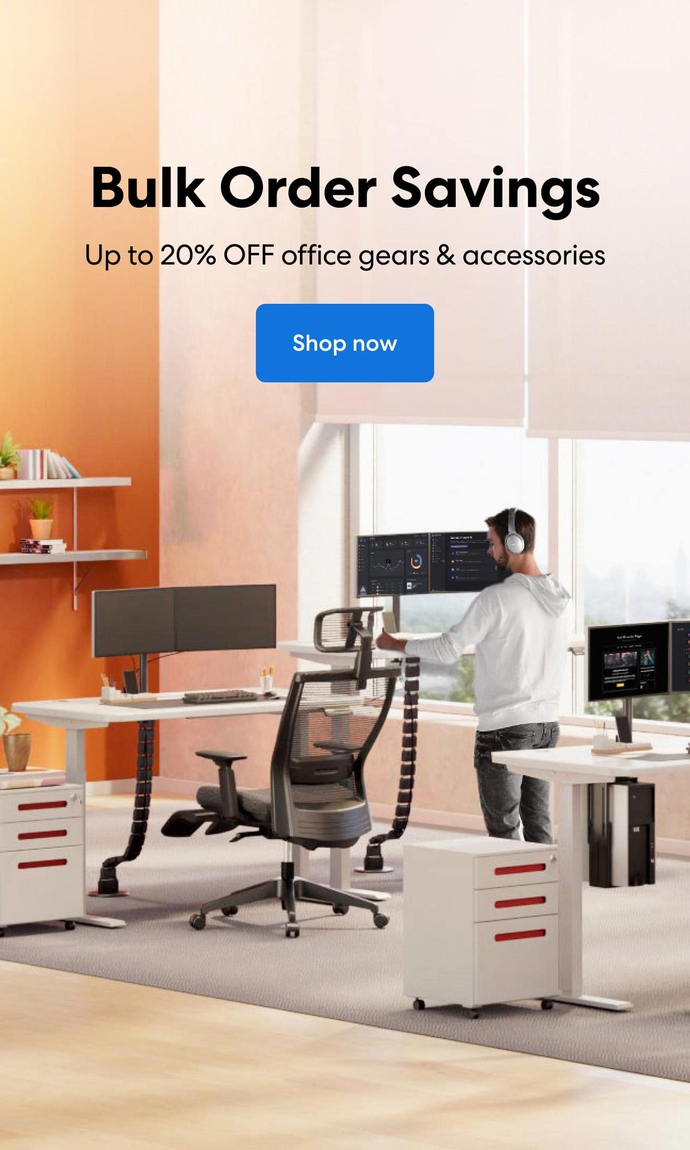 Subcribe newsletter and get $100 OFF.
Receive product updates, special offers, ergo tips, and inspiration form our team.