Smart Products
Best Swivel Desk Chairs: 20 Products with Ergonomic Feature

Autonomous
|
Sep 27, 2021
1,834 Views
Ergonomic chairs are excellent for office workers, programmers, and gamers. The back and neck support they provide you with helps you prevent physical health problems and stress. 
Many people get them because of that. However, not everyone knows which items are best for them. There are tons of office chairs on the market. Unfortunately, not all of them are of high quality. You need to pick one that has features that can optimize your productivity and comfort. 
We want to help you make the right decision, so here are the 20 best swivel desk chairs without wheels and on wheels in 2022:
Top 20 Swivel Desk Chairs in 2022
1. Autonomous ErgoChair Plus
The first three products on this list are the Autonomous ErgoChair lineup. These items share some features, but each one of them has something that makes them unique and different from the others.  
If you want to get the best ergonomic chair for back pain you can find, then the ErgoChair Plus is the one for you. This swivel desk chair is the most dynamic chair of this company. The back support it offers you is off the charts, and you can adjust it to fit your body characteristics.  
2. Autonomous ErgoChair Pro
Like the previous product on this swivel desk chair list, the Autonomous ErgoChair Pro offers full adjustability. The ErgoChair Pro supports each part of your body. Apart from that, it's considerably breathable, which boosts comfort and reduces stress, anxiety, and mental exhaustion. 
The color variety is also one of this chair's strong points. That means you can choose the color that best fits your office's aesthetic. You can use this swivel office chair to correct your posture and reduce back pain. Additionally, its armrests, leg rest, and neck support are made to enhance your blood flow. Get this chair if you want an eco-friendly product! 
3. Autonomous ErgoChair Recline
Getting to the end of the ErgoChair lineup, we have the ErgoChair Recline. This Autonomous product is one of the most comfortable swivel office chairs on this list. That's because of its foam seat that aims to help you feel more active and relaxed while working. 
You don't have to worry about this chair not being able to carry your working equipment. It can easily hold up to 250lbs. Apart from that, it offers an office chair recliner that is excellent for breaks and taking phone calls. Its color availability is not as wide as the ErgoChair Pro's, but it has enough color to fit elegant and sophisticated workplaces.  
4. Herman Miller Aeron Chair
Herman Miller is also a popular ergonomic chair brand. This company's products offer top-tier lumbar support. That allows you to keep an optimal posture to work all the time you need. The Herman Miller Aeron Chair is an example of that. 
You can buy this ergonomic desk chair on wheels in three different sizes. Thanks to that, you can decide which size it's best for your body. However, you can also customize the desk chair height, armrests, lumbar support, and other features. The chair's price is expensive, though.  
5. Modway Articulate Ergonomic Office Chair
Not everyone can afford a Herman Miller chair. Fortunately, there are many cost-effective alternatives on the market. If you are working on a budget and want a desk chair on wheels with all the ergonomic features you need, then the Modway Articulate Mesh Chair is an excellent option. This chair with wheels uses excellent supportive mesh for its back and seat. That makes sure you enjoy your working hours like you never did before.  
The best thing about this chair is that it allows you to constantly move and change your position. Chairs that encourage micromovements are wonderful for your health and bring excellent benefits. 
6. Branch Ergonomic Chair
Products with minimalist designs can also have ergonomic features. You can see that by seating in the Branch Ergonomic Chair. This product has a simple yet elegant design that can fit with most aesthetics. Most of its features are adjustable, so don't worry about it. You can rely on its armrests and tilt tension to bring a next-level seating experience. 
Regardless of that, this chair's best feature is the lumbar support it offers its users. It's essential to have high-quality lumbar support in your chair. That's the part that prevents back pain. This swivel task chair has that and more since it also helps you stay active while working and corrects your posture.  
7. Humanscale Freedom Office Chair
Humanscale has many inexpensive yet innovative designs in its stock. You can always count on this company to have the ergonomic chair for you. However, the Freedom Office Chair is one of the most expensive products of this company. That's because of all the features it offers its users. 
Chiropractors recommend this and other Humanscale products. The reason for that is that they focus on giving their swivel task chairs enough adaptability features. Thanks to that, office workers and gamers can have a chair that they can make feel like their own. Part of the chair's success comes from the self-adjusting recline feature.  
8. Ticova Ergonomic Office Chair
Ticova is not as popular as others on this swivel computer chair list. That doesn't mean it's a bad brand, though. This company's products are far from being of bad quality. The Ticova Ergonomic Office Chair proves that. You can enjoy excellent upper back and neck support by using this product. 
Like others on this list, The TIcova chair's low back support adapts to your spine's natural curvature. That gives it a fishbone design that optimizes comfort and ergonomic features. Customizing this item is easy, so you don't have to spend a lot of time doing it.  
9. La-Z-Boy Trafford Big and Tall Executive Chair
Ergonomic chairs tend to have similar designs. That's not something negative. However, it can be a nuisance for people who want their offices to stand out from others. If you are one of those people, then make sure to get the La-Z-Boy Executive Chair.  
Apart from its ergonomic features, what makes this chair so good is its sophisticated and appealing design. Unlike what many people think, the design of your working equipment significantly affects the way you work. Fortunately, this swivel computer chair has an excellent design and decent back and neck support. It's common to see this product in CEO offices.  
10. BestOffice PC Gaming Ergonomic Desk Chair
Coming up next in the swivel desk chair list, we have the BestOffice PC Gaming Ergonomic Desk Chair. Office workers, programmers, and gamers tend to get the same products when talking about ergonomic items. That's because all three need the back and neck support these products provide you with.  
Most office workers struggle with working for extended periods. That's because they get back pain and suffer from a lot of stress. You can forget about back pain by using the BestOffice PC Gaming Chair. Since it's optimized for gamers who want to play for many hours, it offers you all the support you need to work all day.  
11. Neo-Chair Essential Office Chair
This chair is different from others on this list. That's because it has similar features to them. However, the features themselves work differently. An example of that is the lumbar support function, which is wider than the one in other swivel desk chairs.  
Comfort is this chair's strong point. You can feel more comfortable than ever while sitting on this swivel computer chair due to its adjustable mesh back and fabric-covered seat. The previously mentioned features are padded to add more comfort and support the user's back.  
12. Herman Miller Mirra 2 Chair
The Aeron Chair is not the only Herman Miller product on this list. Many of this company's items offer top-tier quality. One of them is the Herman Miller Mirra 2 Chair. While offering similar functions to the Aeron Chair, the Mirra 2 alternative has unique features that none of the other products on this list have.  
You can adjust the seat angle to adapt how you want to sit in a more direct way. Get this swivel desk chair if you want a dynamic chair that moves with you. You can constantly change your position while sitting on this swivel office chair. However, you can enjoy its lumbar support regardless of the position you choose.  
13. Steelcase Leap Executive Chair
When talking about ergonomic chairs with minimalist designs, Steelcase tends to have the best ones on the market. The Steelcase Leap chair has a design you can easily fit with your office's aesthetic. Apart from that, it also changes its shape to adapt to your body movements. 
It includes four-way adjustable arms you can customize at any time. The seat lever allows you to adjust the seat's height. This ergonomic desk chair on wheels lets you go to another office or room in an instant without needing to stand out from your chair. That helps you save tons of time.  
14. X-Chair 3 Management Chair
You can see the X-Chair 3 chair is a comfortable product just by looking at its design. Apart from that, this swivel desk chair offers much more than it seems. Its best feature is that it lets you choose how you want the chair to be. That's because of its wide range of adjustments.  
Regardless of that, it doesn't only let you customize its features but also encourages you to make the correct adjustments to optimize comfort. This swivel task chair is also water-resistant, so you don't have to worry about that while working.  
15. Ficmax Massage Gaming Chair with Footrest
The Ficmax Massage Gaming Chair is another product that was first thought of as a gaming item. However, if you don't care about its design, you can enjoy what this chair has to offer. You can adjust this chair to rock, swivel, or tilt in a matter of seconds.  
People of all sizes can sit on this swivel computer chair. It can support up to 300 pounds. Its reclining feature is ideal for people who love to take rests without standing out from the chair.  
16. BodyBilt Sola LT
Chairs with breathable mesh significantly boost the comfort you would receive with a traditional chair. That's because mesh seats and backs prevent you from sweating while working. 
The BodyBilt Sola LT chair is more inexpensive than other options on the market that offer similar features. Color availability is not an issue with this item. The reason for that is that you can choose three different colors for it.  
17. Herman Miller Sayl
This is the last Herman Miller swivel desk chair  on this list. That doesn't make it the worst, though. The Herman Mille Sayl is a unique ergonomic chair that you can order in many different color combinations. You can get it if you want to add more color and appeal to your office.  
Getting to the ergonomic features, its cushion allows you to stay cool throughout the day. Apart from that, its plastic-webbed back optimizes lumbar support.  
18. Gabrylly Ergonomic Office Chair
Gabrylly is known for developing ergonomic products such as work accessories and chairs. Yet, it hadn't developed a chair of this kind before the Gabrylly Ergonomic Office Chair. This heavy-duty chair lets you have a wide range of motion, so you can move all you want while sitting on this swivel desk chair.  
19. ALL33 BackStrong C1 Office Chair
The ALL33 BackStrong C1 Chair is not as popular as others on this list. Yet, it has decent features that allow you to work all day without standing out from your chair. Durability and resistance are something you don't have to worry about with this product.  
20. Steelcase Series 2
At last, we have the Steelcase Series 2. We couldn't make a list of the best ergonomic chairs on the market without adding this one. The Steelcase Series 2 offers off-the-charts back support, full adjustability, and a next-level seating experience.  
Bottom Line
Even if there are many options on the market, you have to choose the best one for you if you want to enjoy the benefits of sitting on an ergonomic product. Do you need to buy an ergonomic chair? Feel free to pick any of the products listed below. Each one of them has unique features and excellent quality.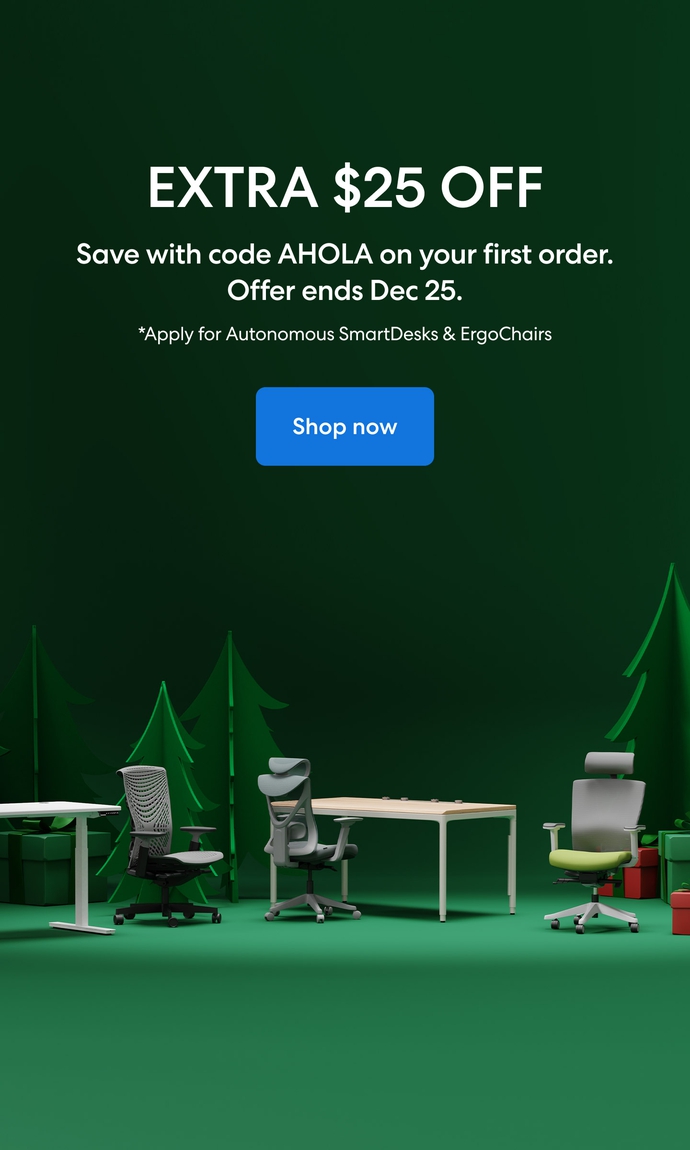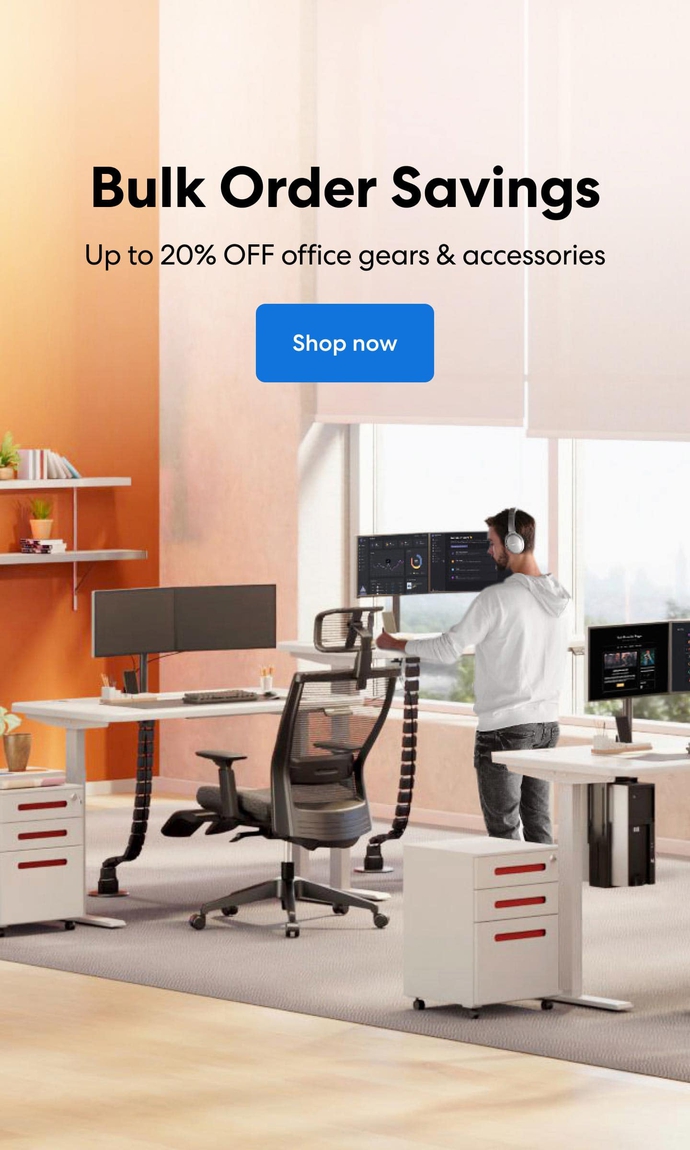 Subcribe newsletter and get $100 OFF.
Receive product updates, special offers, ergo tips, and inspiration form our team.