Latest Updates
Black Friday Tips to Get the Best Deals for Online & Offline Shopping

Autonomous
|
Oct 21, 2021
1,728 Views
Whether you love to shop or not, you probably like getting good deals. Generally, Black Friday is the best time to shop, and it's important to know the best Black Friday tips to help you along. 
What are some of the best things to buy on Black Friday? Typically, people choose electronics, but more and more people who work from home want a home office setup with Autonomous products. 
Today, you can learn some Black Friday shopping tips to get you in the mood. With that, you get access to Black Friday office furniture ideas that you can watch for when the time comes. Let's get started! 
Best Shopping Tips
You probably wait all year long for the Black Friday season to come around. Whether you want some smart speakers, a new printer, or some office furniture, it's important to know these Black Friday tips and tricks to ensure that you get what you want for the best price. 
1. Start Early
The first Black Friday trick is to start early. Deals are likely to kick off much earlier than normal, and the products you want might sell out fast. With that, you have to contend with longer delivery times, so you should get the items you need as soon as you can. 
2. Skip In-Store Sales
The next thing to note for your Black Friday buying guide is to skip the in-store sales and opt for online shopping. There are likely to be some in-store promotions this year, whereas there weren't any last year because of the pandemic. Still, more retailers provide the same promotions in-store as they do online. Therefore, the emphasis is sure to be about online shopping, and you can probably find free delivery coupons to boot. 
This year, you're likely to see more online promotions after Thanksgiving because retailers want to excite Black Friday shoppers. Those in-store crazes are likely to be at an end, at least for the time being. 
Ultimately, this Black Friday shopping guide couldn't be complete without talking about Autonomous products. You should be aware that Autonomous is an online-only store. Therefore, all of its products are sold from the website, making it easy to shop Black Friday sales. 
3. Use Apps and Websites
Another great Black Friday trick is to track prices before the big event. That way, you can judge how good the deals are. Make sure you visit your favorite websites periodically from now until the big day. 
Make note of the prices on the items you want. You can also compare shops now to get the best products. For example, Autonomous offers the SmartDesk Core and SmartDesk Pro. Which one is better for you? If you go to the website now, you can learn more about each option and have the decision already made for you. 
Then, continue checking back to see what the price is in the days leading up to Black Friday. It might also be wise to do a Google search of the store you like a few days before the big shopping event. That way, you can see if there are any coupons for free shipping and the like. 
You may also want to use browser extensions, such as Honey. When you visit any retailer, it gathers price histories to get you the best deal and can even find coupons for you! 
4. Get Social
Your favorite retailers are probably online, such as Autonomous. Therefore, visit their Facebook, Twitter, and Instagram pages to get exclusive offers and promotions. You might save even more when you do this. 
Retailers tend to reward customers when they follow them or like their posts. That way, you might get special alerts for discounts and incentives. 
If you haven't already, another Black Friday trick is to sign up for your favorite retailers' email newsletters. Autonomous offers tips throughout the year on working from home, but it also sends out specials and deals that you know about first. 
5. Choose a Budget and Stick to It
Most Black Friday tips are about finding what you want or need. Those who work from home are lucky to have a job, but they are likely on a budget. 
It sounds easy to stick to your budget, but when the Black Friday fervor hits, it's easy to get carried away. However, it is often a bit easier when you shop online. You don't have the herd mentality pushing you to spend more. 
Still, you want to know what you need, have a budget in mind, and then stick to it. That way, you don't buy things you can't afford and risk putting yourself in debt. When shopping in-store, it's easy to bring cash and stick to a plan. However, more and more people shop online for Black Friday deals, so you're using a debit/credit card. Don't go on a shopping spree that you can't afford! 
6. Understand Store Policies
Here is one of the Black Friday tips you should notice. Even if you're shopping online, each retailer has specific policies in place. Make sure that you understand the shipping and return policies. That way, you know if there's a restocking fee. Many online retailers charge this throughout the year, while some only add it during the holiday season. 
It's also important to understand that some stores do not allow exchanges or returns for the full price. You may get store credit or something else. The point is that you should read through the fine print and know exactly what to do if you must return something. 
7. Consider Warranties
Black Friday tips like this are crucial to getting the best deal. Most people focus solely on price, but the warranty for the product is just as important. 
For example, you might see a competitor with a standing desk that is cheaper than the one from Autonomous through the Black Friday deal. However, it has a one-year warranty, while Autonomous offers a five- or seven-year warranty. Clearly, Autonomous has the better deal because you spend a bit more (which is still comparable), and if anything goes wrong, Autonomous fixes it for you! 
8. Use a Credit Card
While it might sound counterintuitive if you want to avoid debt, using a credit card for online shopping is often safer. With that, you get cashback on the items you buy, which puts money back into your account. 
Many credit cards come with no-interest promotions and sign-up bonuses, so grab those if you can. 
Just make sure that you're responsible enough to only spend what you can afford. When the bill comes due, pay the entire thing off so that you're not charged interest. That way, you avoid debt in the new year and can still get the items you want now! 
Best Black Friday Office Furniture from Autonomous
Not only the Black Friday tips, we also give you some recommendations about products that you should buy on this day. Whether you want a Black Friday office chair or a Black Friday standing desk, you can find both options available From Autonomous. Here are some of the top products: 
SmartDesk Core
This ultimate Black Friday shopping guide starts with the SmartDesk Core from Autonomous. It comes in two sizes and various colors for the top. You're sure to appreciate that it's height-adjustable from 29.4 to 48 inches tall. With that, it features programmable settings, so you can press a button and have the desk raise or lower to your preference. 
You're sure to like that it lifts 265 pounds easily and comes with a dual motor. However, it's quiet, so no one can hear as the desk raises 2.3 inches per second to your preferred height. 
SmartDesk Pro
Your Black Friday buying guide should also focus on the SmartDesk Pro from Autonomous. It has more power and range for those who need to do more. You still get two sizes and various colors for the desktop. 
With that, this desk is height-adjustable and goes from 26.2 to 52 inches tall. There are still four programmable settings, but it features an upgraded dual motor. Therefore, it's only 40 decibels, though it still raises the desk at 2.3 inches per second. 
Along with all the other perks, the Pro version offers an improved load capacity, so it handles 310 pounds effortlessly. You still get the solid steel frame, and this one comes with a seven-year warranty. 
ErgoChair Plus
While standing desks are some of the top choices for Black Friday sales, you should also think about upgrading your office chair. With the ErgoChair Plus from Autonomous, you get a dynamic chair that's inspired by movement. 
It comes in various colors and features a frameless construction. That means you don't have anything digging into your legs or sides while you move freely. You're sure to appreciate that it's made with TPE, which is earth-friendly and 10 times more durable than other materials. 
With that, this chair offers adaptive spinal support and a weight capacity of 300 pounds. If that weren't enough, you can choose between cooling naked TPE or a breathable mesh, and there's a five-year warranty! 
ErgoChair Pro
Those who don't quite want to spend that much, even with Black Friday deals, might like the ErgoChair Pro from Autonomous. It still comes in various colors and is adjustable and supportive. 
You can adjust the height, headrest, armrest, backrest, or seat tilt of this chair. Plus, the recline is quite smooth, and there are five locking positions. Sit back and relax without popping back up! 
You're sure to appreciate that it supports 300 pounds and offers flexible lumbar support for any position. That means you can change the lumbar support as often as needed to be comfortable. 
Everyone enjoys the woven mesh back because it promotes more airflow. That means you don't get sweaty back while you're working all day. To top it off, this chair offers a two-year warranty and is made from earth-friendly materials! 
FAQs
Are There Any Things You Shouldn't Buy on Black Friday?
A few Black Friday tips on things you shouldn't purchase during this time include:
Gift cards

Diamonds

Toys

Watches

Bedding

Vehicles

Flooring

High-end cameras

Off-brand electronics

Wrapping supplies

Mattresses

Airfare

Weight loss products

Beauty care products 
Though the experts might have various reasons for that, the main issue is that most of these products are hard to price. For example, diamonds can go up or down in value depending on the time of year. 
With that, many products bought on Black Friday have different return policies. Therefore, if you purchase off-brand items, you might not be able to return them if they are subpar or damaged. 
What Shouldn't You Do on Black Friday?
It's crucial to understand these Black Friday shopping tips thoroughly so that you know what to do. You should not:
Get carried away – stick to your budget
Forget about upcoming upgrades – you might spend less overall if you wait for the upgrade
Ignore Cyber Monday – Many products go deeper on sale during Cyber Monday deals, so don't forget about them!
Focus on price – Just because something is cheap doesn't mean it is of high quality. Make sure you recognize the brand! 
How Does Black Friday Work?
Black Friday is the day after Thanksgiving when the retail shops open up early and offer excellent deals. In the past, people might wait in line to get in for specials, but now things are moving more toward online sales. 
With that, you have many online-only stores, such as Autonomous. Therefore, it's important to keep these Black Friday tips in mind while you shop online to get the best deals. Autonomous often lowers its prices on standing desks, ergonomic chairs, and various accessories. 
Conclusion
It's crucial to have a Black Friday buying guide available to help you determine what to watch for. When the sales hit, you know which items you want and need for your home office, making it much easier to put it in your cart and buy it immediately. 
These Black Friday tips and tricks should help you with all of your after-Thanksgiving shopping. Don't forget about Autonomous for standing desks and other office furniture. However, these Black Friday tips can also be used for other purchases, such as gaming systems. Prepare yourself now so that you're ready for the fun.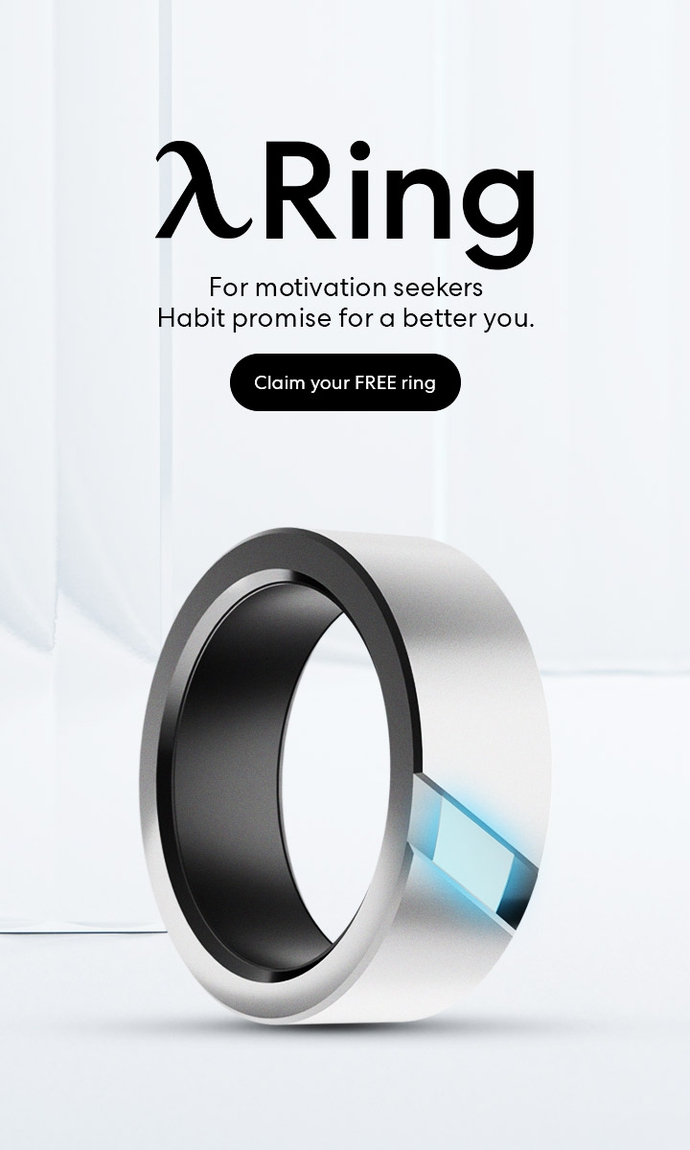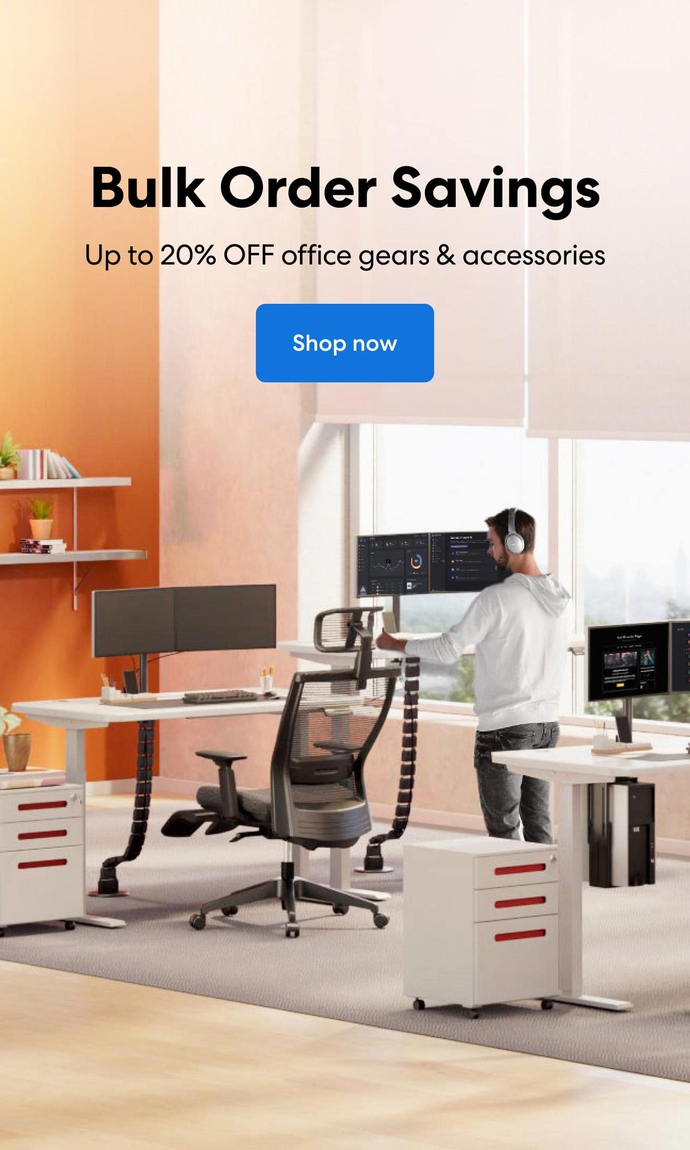 Subcribe newsletter and get $100 OFF.
Receive product updates, special offers, ergo tips, and inspiration form our team.