Smart Products
Invest in a Body Massager for Your Health: 20 Top Choices

Autonomous
|
Sep 21, 2022
971 Views
A body massager gun is one of the most efficient ways to help your muscles naturally recover from injury and strain. They use pressure pulses to reduce soreness and release tight muscles. The action promotes blood flow and reduces pain in the target area. 
This article will examine 20 of the best body massagers you can add to home gym equipment. 
Features to Consider When Buying a Body Massager
Body massagers can be used at home or added to your desk exercise equipment at work.  
Here are some features you can assess when choosing one to buy: 
Weight
Weight is one critical aspect to consider when purchasing a massage gun. Even though most devices are under five pounds, heavier massage guns can cause your arm to tire more quickly. This happens, especially if you're holding the massager for areas such as your neck, back, shoulders, or anywhere tough to reach. 
Battery Life
Good battery life for a back massager should be greater than one hour, typically two hours and beyond.  
This is okay since you won't be using the device throughout the hour. It is just better to not charge it after each use. 
Check if extra batteries are offered or included when selecting which body massager you want.  
Amplitude
Customers who purchase massage guns should also consider the amplitude of the device. This is the head's travel distance and the depth of the gunshot to the muscle.  
A high amplitude for a massage gun for lower back pain can be intense even at low speeds.  
The amplitude helps it target a specific region deep within the muscle to reduce pain and enhance blood circulation. 
Frequency or Speed
Massage gun frequency or speed is typically expressed in percussion or strokes per minute (PPM). It typically ranges from 1,000 to 3,500 PPM.  
Higher frequencies produce more intensive massages.  
Noise
You might want to think about how noisy the massage pistol of your device is if you share a house or apartment with young children.  
Some are noisy and won't be ideal to use at night to disturb other people. 
Peripherals
Some people prefer body massagers with a range of attachments or heads.  
Devices typically offer five head configurations, including cushioned, rounded, flat, fork, and cone-shaped attachments. Each head focuses on a particular area. 
List of 20 Best Body Massagers
1. TREBLAB Turonic GM5 Massage Gun
With a GM5 percussion massage pistol, you can quickly relieve aching muscles after a workout. This TREBLAB Turonic GM5 Massage Gun helps remove knots and swellings just like a trained therapist would. You can swiftly switch between modes with a button and swap out the heads for various muscles.  
A casual conversation would be louder than the 45 dB noise level. This makes it great for people who don't want to disturb others. The back massager can operate for up to eight hours before requiring a recharge. 
2. Lyric Therapeutic Massager
Helps to calm or revitalize the body, enhance blood circulation, and temporarily treat mild muscle discomfort. The sleek, fashionable style is offered in five hues. It has four replaceable massage heads and a long extension handle for better grip.  
You can use this Lyric Therapeutic Massager for up to four hours before charging it again. 
3. ADDADAY Edge Massage Gun
ADDADAY Edge Massage Gun is one of the quietest body massagers on the market. It speeds up recovery, reduces muscle pain, and increases blood circulation. 
The optional Addaday app guides you through customized therapies for efficient massages. 
An ergonomic, rubber-coated grip allows even individuals with smaller hands to use The Edge back massager. 
People who sit at their desks for too long can use this instead of doing a seat stretch exercise for their back. 
4. Addaday Bliss: Foot Massager
The heated option and three massage settings on the Addaday Bliss: Foot Massager are perfect for loosening and relaxing the muscles in your arms, legs, and feet. Its two-way, multi-point massage sensation is similar to that of a professional therapist.  
This desk foot massager is great for workers who want to relax.
5. Theragun Elite
Even though the Theragun Elite muscle massager is pricey, it is a wise purchase that can improve movement and strained muscles. Its versatility enables users to apply pressure more effectively and comfortably. This is one feature that is popular among users.  
The Elite comes packaged inside a sturdy carrying bag with several storage compartments. It comes with five attachments and a power adaptor.  
Its battery life is excellent, allowing you to use it for up to two hours on a single charge.  
There is an app that offers detailed instructions and individualized programming for massages. This is an excellent option for someone who hasn't given their muscles much attention for a long time.  
No wonder some consider it the best massage gun on the market. 
6. Legiral Le3 Massage Gun
The low cost of the Legiral Le3 makes several users assume that it lacks superior features, unlike its more expensive rivals. However, the device competes with well-known brands thanks to its high amplitude, long battery life, wide PPM range, and twenty various speed options.
7. Hyperice Hypervolt 2 Pro
The Hyperice Hypervolt 2 Pro is a high-quality massager best suited for experienced users and athletes. 
With a battery life of three hours, the Hypervolt 2 Pro muscle massager outlasts the Theragun Elite and the Theragun Mini by 60 and 30 minutes, respectively. 
Experienced athletes can use the Hyperice App with the device for top-quality massage therapies. The tightest trigger points and muscle groups are efficiently released by a combination of textured attachments and a quick 2700 PPM. 
8. Mighty Bliss Deep Tissue Back and Body Massager
The Mighty Bliss Cordless Massager resembles a massage wand more than a massage pistol, and this distinction has several benefits.  
Its long, compact handle makes it easy to target areas like your lower, mid, and upper back. These are very challenging parts to reach with conventional massage guns.  
This is a terrific option for elders or anyone with mobility issues. Using a regular massage gun could be difficult for such people. 
You can use it continuously for up to four hours until the battery runs out. 
9. LifePro Fusion FX Heated Percussion Massage
It makes sense that a massage gun intended to relieve muscle discomfort would have a heating element. This is because heat and massages work together to help calm painful muscles.  
The 20 to 30-second heating time of the Fusion FX heads aids blood flow. You may apply a range of massage pressure to various body locations. 
10. Sportneer Deep Tissue Muscle Massager
The Sportneer Deep Tissue massage was chosen for our list due to its affordable pricing, variety of attachments, carrying case, level of quietness, and general high value.  
It is lightweight and easy to transport outside the house. This tool is known for easing muscular soreness among athletes with an 11 mm stroke amplitude, six massage heads, and five-speed settings. 
11. Hyperice Hypervolt
The Hypervolt uses modern percussive technology to treat stiff muscles, release tension, and enhance mobility. It has three-speed settings and can produce up to 3,200 percussions per minute while remaining remarkably silent. 
This handheld muscle massager with Bluetooth connectivity pairs with the Hyperice app to lead you through personalized massages and recovery routines.  
On a full charge, it provides three hours of extremely relaxing massage and is powered by a lithium-ion battery. 
12. Rykr Roll MYO
The MYO Rykr Roll increases blood flow and delivers oxygen to your muscles by applying pressure on practically any area of your body, including the shoulders, back, neck, calves, and more.
Its ergonomic steel rolling ball makes it simple to move around your body while targeting achy parts of your muscles. The device's length is just over six inches, weighing less than five ounces. This makes it the ideal size for your gym bag or handbag. 
13. Naipo Shoulder & Neck Massager
Eight kneading nodes on the Shoulder & Neck Massager allow it to wrap over your shoulders and penetrate deep into your muscles. 
You can change the direction and intensity and activate the heated mode for calming massage therapy. This body massager gun may be used at your desk, in a vehicle, in an airline, or while streaming a program.  
14. Zyllion Shiatsu Back and Neck Massager
This body massager gun provides much-needed relief if you suffer lower back discomfort like the 25% of adults. It is necessary for those who have to arch their back while sitting or standing at work.  
Four strategically positioned rolling balls in this pillow-style shiatsu massager are used to deeply knead your lower back and relieve muscle tension. 
It plugs into a standard outlet or a car adaptor, including heating for a pleasant, relaxing experience for tired muscles. 
15. Thera Cane Massager
Thera Cane is handy when you have a knot in your back that is difficult to release. This cane-shaped massage tool, with four balls and two nodes, targets aches and pains all over your back. 
Targeting aching muscles without help from a friend is incredibly convenient. Additionally, you have complete control over the pressure used, unlike many other deep-tissue massagers. 
16. Geniani Rock Cordless Electric Muscle Massager
The Geniani Rock Cordless Electric Muscle Massager can provide deep-tissue massage for up to two hours with a full charge. 
It features three operation modes, three-speed settings, and up to 3,700 taps per minute of percussive therapy while remaining remarkably silent. Weighing just over three pounds, it is light and easy to move around. 
17. Trigger Point Performance GRID 1.0 Foam Roller
This is an excellent massager for at-home sports therapy. It is firm but not uncomfortable. 
The device is robust and can bear over 300 pounds while preserving its shape. 
By concentrating on your trigger points, this foam roller gently eliminates muscular tension and knots all over your body. 
18. Dealsure Dolphin Handheld Massager
This body massager gun improves blood flow, making it easier for nutrients and oxygen to reach tissues and organs. A massage softens and relaxes tired, overworked, or aching muscles.  
Its lengthy anti-slip handle design makes it simple to grasp and can reach various body parts you wish to massage. 
19. Dr. Physio Electric Full Body Massager
The Dr. Physio Massager includes a protective cover and four massage heads: a wave massage head, a head for removing dead skin, one for scraping, and another for rolling. This massager aids in providing deep tissue massage and naturally relieves body pain. 
20. FitRx On-the-Go Massager
The FitRx pocket-sized device is the best massager to take on road trips, to the office, the gym, or wherever else you go.   
It is just 6.5 inches long and only weighs 1.5 pounds, making it portable. 
If you believe that means a power sacrifice, then know that this portable device is not a slouch.  
It packs a powerful punch with speeds up to 2,600 PPM and can run for up to two hours after charging with a USB power adapter. 
Frequently Asked Questions - FAQs
What Does a Massager Do to Your Muscles?
A massager helps the muscles in a targeted area relax so that blood flow can increase. This eliminates metabolic waste there responsible for pain and recovery delays. 
Is It Good to Massage Every Day?
It is safe to get a relaxation massage every day. You should just ensure that they are well-spaced so that you don't overwhelm your body. 
What Parts of the Body Should Not Be Massaged?
Soft areas of the body that expose the organs should not be massaged. These are often squishy parts like the abdomen, kidney area, popliteal, and groin. 
When Should I Avoid Getting a Body Massage?
You should avoid a body massage when you have a fever, neuritis, skin diseases, and contagious diseases.  
Massages are also not good for you if you recently had surgery or suffered injuries, bruises, inflammation, etc. 
What Should I Not Do After a Massage?
To get the full benefits of a massage, you should avoid the following immediately after you get one: 
A hot shower to wash off the massage oils and inflame injured muscles

Eating a large meal to prevent bloating and sluggishness

Avoid alcohol and caffeine so that the body can properly detoxify

Strenuous activity after a massage will only work the muscles and reverse all benefits 
Conclusion
A full body massager may not be one of your primary needs, but it can help improve your quality of life. Check out the products reviewed or use the procedures discussed to assess others. This guide should help you find the best body massager to relax your muscles.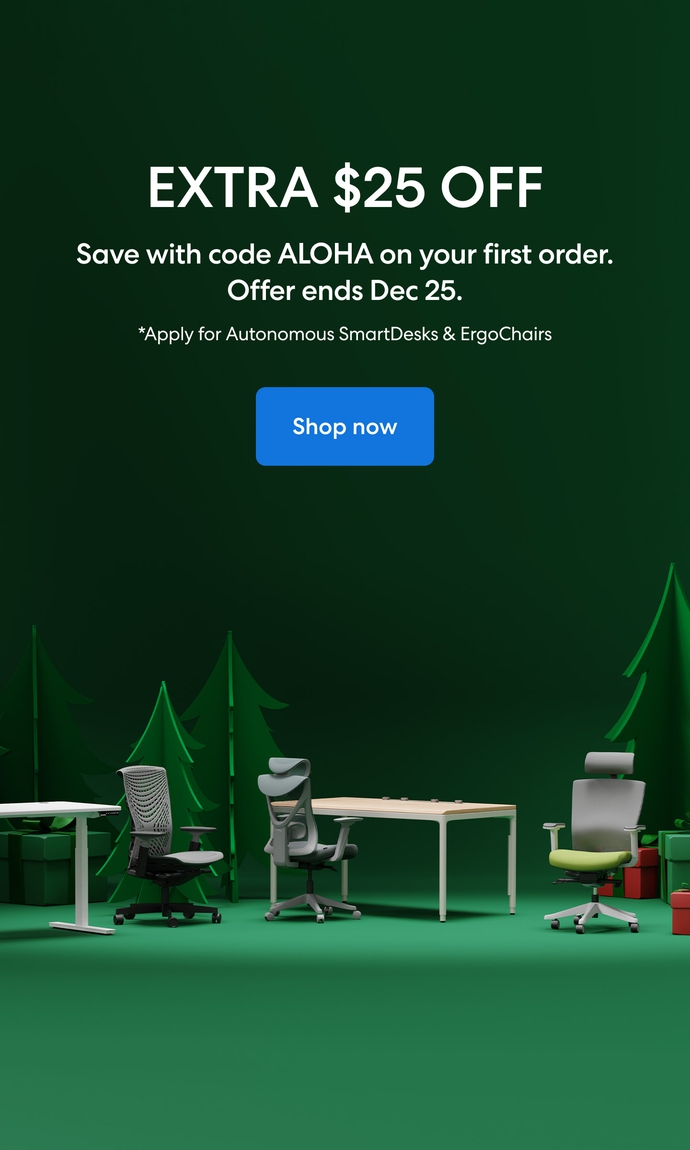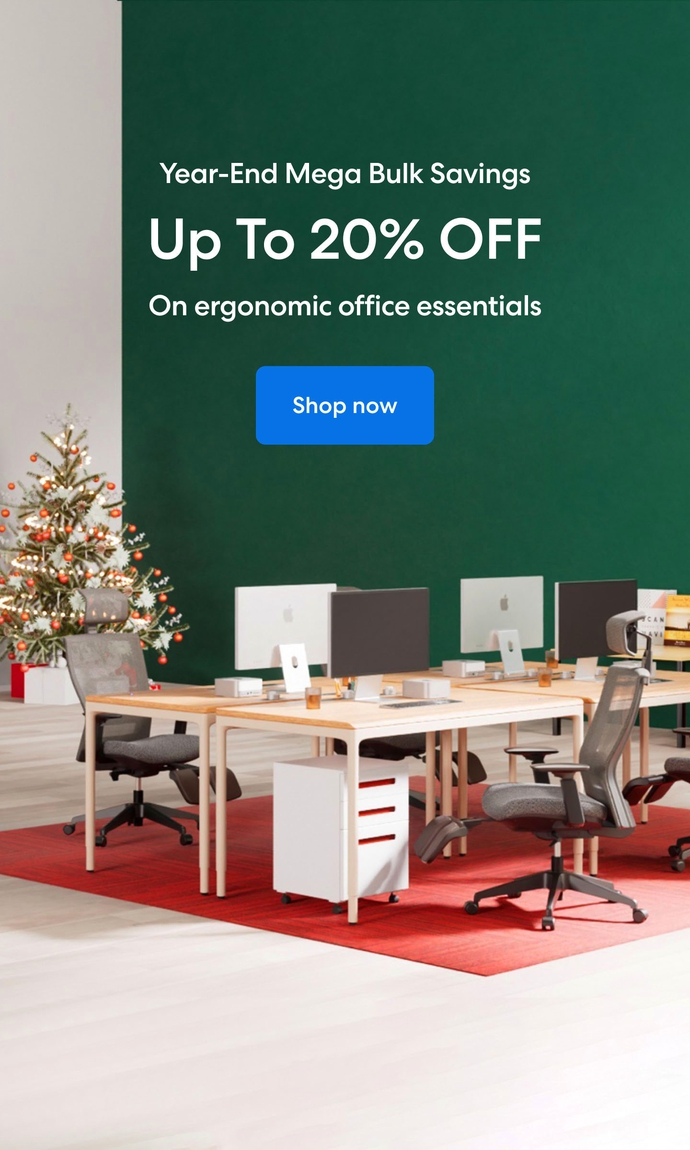 Subcribe newsletter and get $100 OFF.
Receive product updates, special offers, ergo tips, and inspiration form our team.