Workplace Inspiration
Boost Morale & Productivity with a Custom Recreation Room Design

Autonomous
|
Jul 6, 2023
409 Views
Unleash the hidden potential of your space and ignite a spark of creativity and productivity with a custom recreation room design. Step into a world where imagination knows no bounds and inspiration flows freely.
In this article, we will explore the realm of recreational spaces, exploring captivating ideas and their remarkable impact on morale and productivity. So, get ready to transform your surroundings and unlock the power of a well-designed recreation room.
What is a Custom Recreation Room?
A custom recreation room is a personalized space designed to cater to specific recreational activities and interests. It is carefully crafted to align with the owner's preferences and offers a dedicated area(it can also be a tiny house in the backyard) for indulging in hobbies, such as gaming, fitness, art, or music.
The room is tailored to optimize functionality and enhance the overall experience, incorporating specialized features, equipment, and decor. It provides a retreat from daily stresses and promotes well-being, allowing individuals to unwind, recharge, and express themselves.
A custom recreation room becomes a sanctuary for self-expression, creativity, and personal growth, offering a unique environment where individuals can enjoy their favorite activities and find joy and fulfillment.
How Does A Recreation Room Improve Productivity?
A custom recreation room can improve productivity by:
Reducing Stress: Engaging in recreational activities in a dedicated space helps reduce stress, leading to a more focused and productive mindset.  
Enhancing Focus: A designated area for work-related activities minimizes distractions, allowing for better concentration and increased productivity.
Boosting Motivation: Surrounding oneself with elements related to personal interests and passions in the recreation room can increase motivation and inspire productivity.
Promoting Work-Life Balance: Separating work and leisure activities in a dedicated space helps maintain a healthier balance, preventing burnout and increasing overall productivity.
Stimulating Creativity: Recreation rooms designed for creative pursuits foster a conducive environment for generating innovative ideas, enhancing problem-solving skills, and boosting productivity.
Top 3 ADUs You Can Use to Make a Recreation Room
These are the best ADUs that you can use as a recreational space:
1. Autonomous WorkPod
The WorkPod is a versatile ADU that can be transformed into an amazing recreation room. Its modern design and customizable features allow you to create a space tailored to your recreational interests. Whether you're a gamer, artist, or simply looking for a cozy retreat, the WorkPod offers privacy and functionality. Its standalone nature ensures uninterrupted recreation, and its compact footprint makes it suitable for properties with limited space.
Unlock the potential of the WorkPod and indulge in your favorite hobbies and activities in a dedicated and stylish setting. With its sleek and modern design, the WorkPod provides the perfect backdrop for your recreation room. Its customizable features allow you to create the ideal environment for gaming, artistic pursuits or relaxation.
The WorkPod's standalone nature ensures privacy and a dedicated space for your recreational activities, free from distractions.
Despite its compact size, the WorkPod offers ample room for your needs, making it a versatile choice for any property. Upgrade your recreational experience with the WorkPod and enjoy a dedicated space designed to enhance your hobbies and provide a stylish retreat.
Dimension
8'6''W x  11'9''L x 11'H
Ceiling height
6'10'' to 9'4''
Window material
Wooden frame, 5/16" tempered glass
Door material
Anodized aluminum frame,  5/16" tempered glass
Material
Siding: bitumen, housewrap, vinyl silding
Roof: bitumen, housewrap, shingles roof
Floor: plywood
Balcony: composite wood
Include
Optional: SmartDesk Connect, ErgoChair Pro+, Dual Monitor Arm, Cable Tray, Steel Cabinet, Anti-Fatigue Mat. Always included: Electrical Cabinet & Bookshelf
Floorspace
98 square feet
Capacity
2.9 tons
2. Autonomous StudioPod
The StudioPod is a revolutionary ADU that allows you to create your dream recreation room. Whether you're inspired by shed house ideas, interested in a DIY house kit, or considering a prefab ADU or ADU kit for building a guest house, the StudioPod is the perfect solution.
With its sleek design and customizable features, the StudioPod offers endless possibilities. Transform it into a cozy retreat with shed house ideas, build a guest house with a DIY house kit, or explore the versatility of prefab ADUs and ADU kits.
Tailor the StudioPod to meet your specific needs and preferences. Design a gaming haven, a serene art studio, or a multifunctional recreation room. With the StudioPod, your recreation room dreams can become a reality.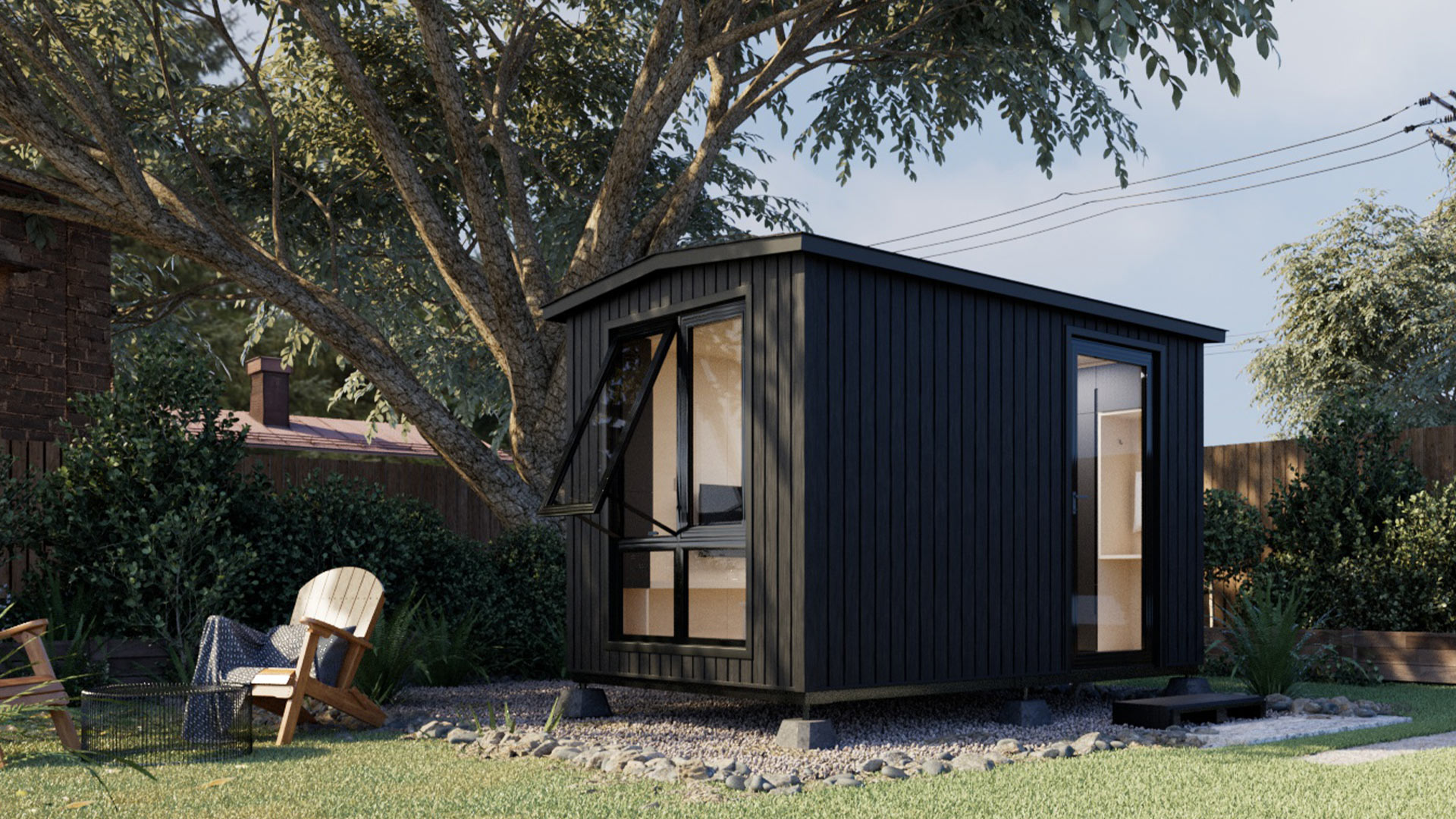 Dimension
8'4"W x 12'6"L x 9'10"H
Floorspace
105 square feet
Ceiling height
7'3"
Weight capacity
2.9 tons
Pedestal
18"W x 43"L x 7"
Window & door material
Powder-coated aluminum,  5/16" tempered glass
Material
Siding: plywood 1/2", steel frame, honeycomb paper, plywood 3/8", bitume, housewrap, vinyl siding
Roof: roof shingles
Floor: plywood
Pedestal: steel frame & wood plastic composite
Electrical devices
RCB, Wall outlet, Ceiling light switch, Ceiling light, Ventilator switch, Ventilator, Ethernet wall port, 66ft power cable with 2 connectors
Include
Optional: Cabinet, Desk, Small & Big Bookshelf, TV Shelf, Foldable Sofa Table, Convertible Sofa Bed. Always included: Electrical Cabinet
Power input
Maximum voltage : 110V AC (US standard)
Maximum current : 25A
Maximum power dissipation : 2750W
3. WorkPod Lite
Looking for a cost-effective outdoor space solution? Look no further than the WorkPod Lite. Designed as a budget-friendly alternative to our popular WorkPod, this minimalist haven offers both functionality and savings.
With its universal sizing, the WorkPod Lite adapts effortlessly to your changing needs. Need a quiet workspace? A spare bedroom? A yoga studio? A gaming retreat? The possibilities are endless, and the WorkPod Lite has got you covered.
Built to withstand the elements, the WorkPod Lite features a sturdy steel framework, two sheets of plywood, honeycomb paper, bitumen, house wrap and vinyl. This prefabricated marvel has undergone rigorous testing and inspection to ensure year-round protection from inclement weather.
Experience the versatility of the WorkPod Lite as it seamlessly adapts to any landscape, providing you with an affordable and flexible outdoor space solution. Start enjoying the benefits of this cost-effective retreat today.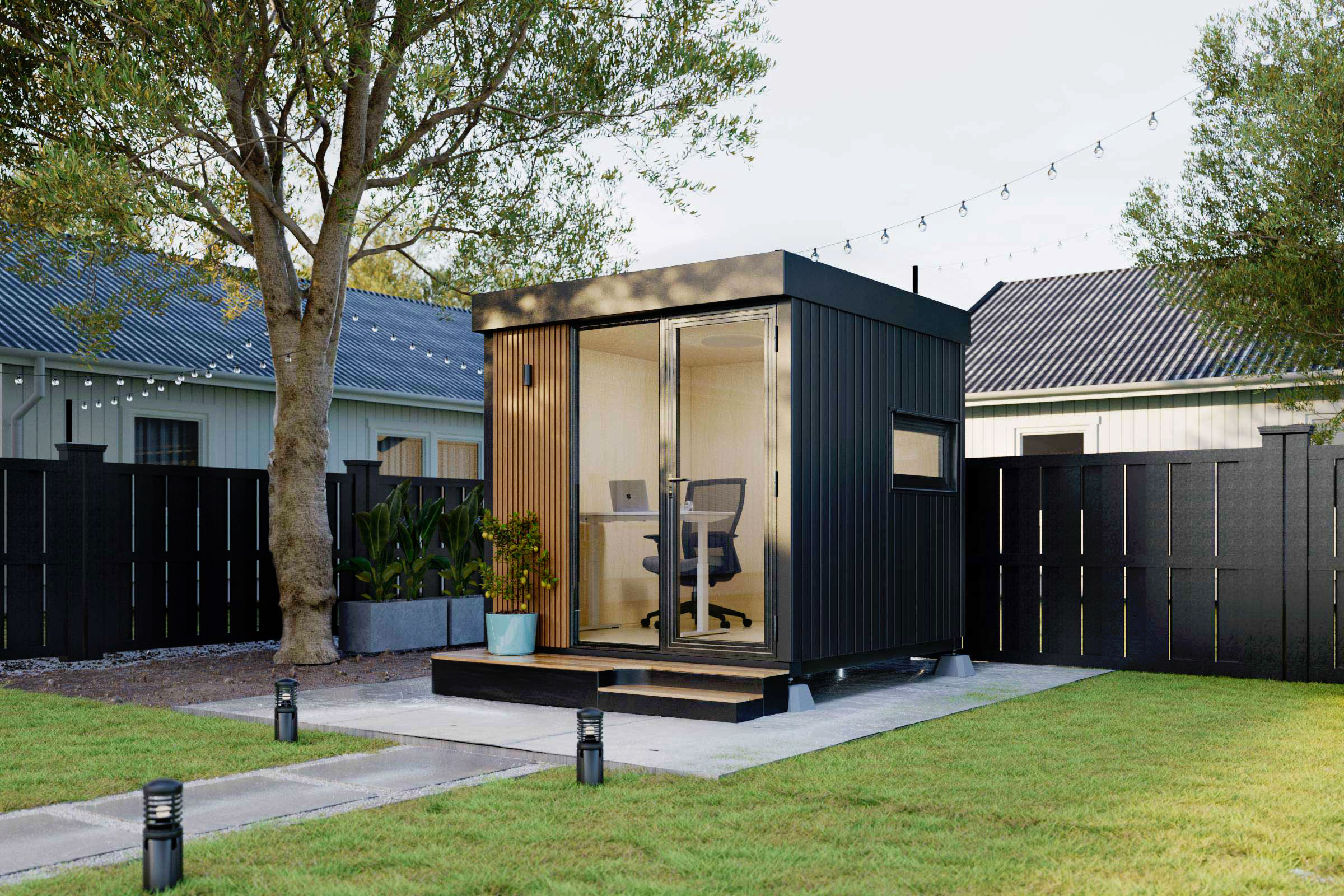 Dimension
8.7"W x 8.12"L x 9.3"H
Material
Window and door: powder-coated aluminum, 5/16-inch tempered glass
Siding: plywood 1/2-inch, steel frame, honeycomb paper, plywood 3/8-inch, bitume, housewrap, vinyl siding
Roof: metal roofing
Floor: plywood
Balcony and Pedestal: steel frame and wood plastic composite
Pedestal
24"W x 103"L x 9"H
Electrical devices
RCB, Wall outlet, Ceiling light switch, Ceiling light, Wall light, Ethernet wall port, 66ft power cable with 2 connectors
Weight capacity
2.3 tons (including Pod body)
Floorspace
80 square feet
Ceiling height
7.3-inch
FAQs
Can the WorkPod be transformed into a recreation room?
Yes, the WorkPod is highly versatile and can be transformed into a stunning recreation room. Let your imagination run wild with different recreation room designs.
Can I use the WorkPod as a guest house?
Absolutely! The WorkPod is a great option for building a guest house. Create a comfortable and inviting space for your guests while incorporating your unique recreational touches.
Are there specific recreation room ideas for the WorkPod?
Yes, there are countless recreation room ideas that can be implemented in the WorkPod. The possibilities are endless, from gaming havens to craft corners and relaxation spaces.
Can I incorporate shed house ideas into my WorkPod's design?
Definitely! Shed house ideas can inspire creative designs for your WorkPod recreation room. Maximize space, create cozy atmospheres, and personalize the layout to suit your preferences.
Do I need special permits for a WorkPod recreation room?
Permit requirements may vary depending on your location and local regulations. This pod is allowed in all regions. It's important to check with your local authorities to determine if any permits are required for building a recreation room in your WorkPod.
Conclusion
You may make your recreation room a unique sanctuary where you can work on projects, unwind, and recharge with creative design work. These ADUs, whether you choose the flexible WorkPod, the groundbreaking StudioPod, or the cost-effective WorkPod Lite, provide the groundwork for your ideal leisure time.
A well-planned game room may be a source of increased productivity, decreased stress, and increased pleasure and satisfaction in leisure time. Now is the time to let your creativity run wild as you realize the full potential of your area and design a leisure room that meets all of your wants and needs. Take advantage of leisure's transformative potential and relax in a uniquely yours space.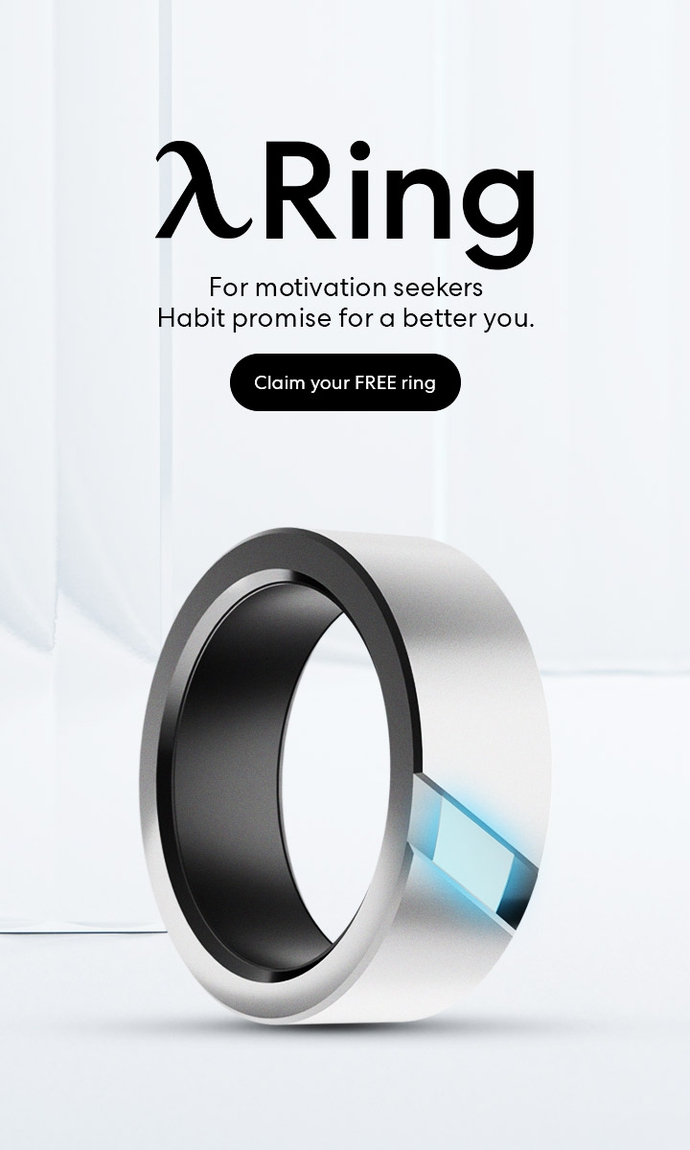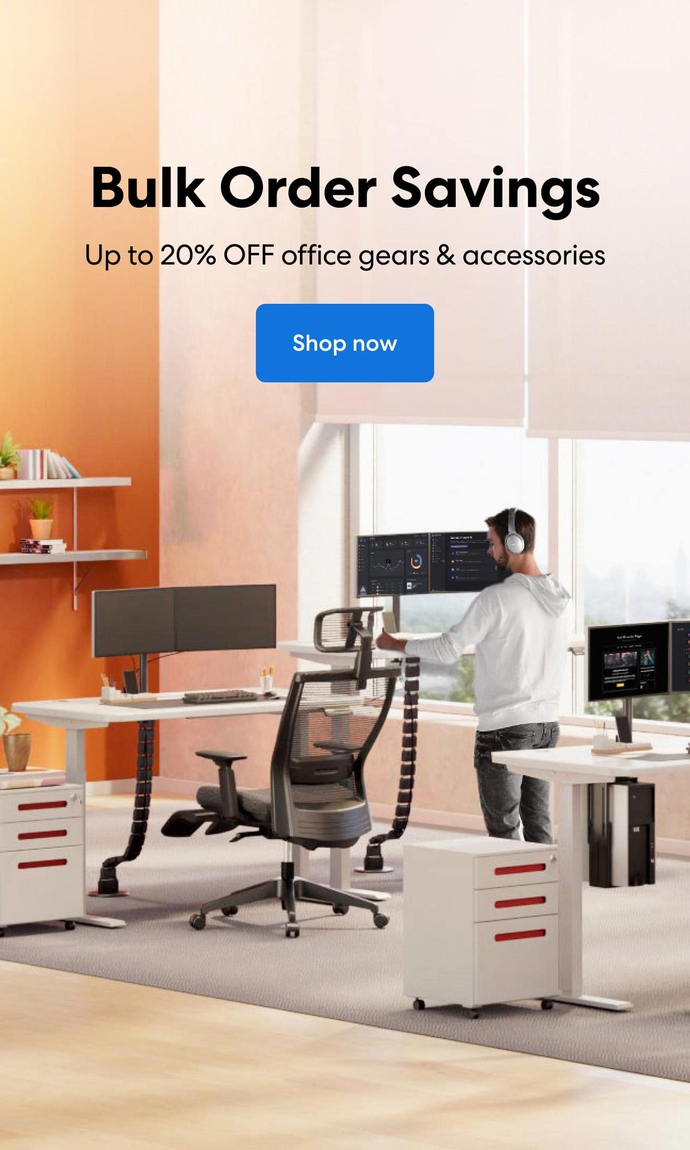 Subcribe newsletter and get $100 OFF.
Receive product updates, special offers, ergo tips, and inspiration form our team.