Workplace Inspiration
Building with a DIY House Kit: The Ultimate Beginner's Guide

Autonomous
|
Mar 6, 2023
1,403 Views
If you've been looking for a way to maximize your storage space or even increase the value of your property, a prefab ADU (prefabricated accessory dwelling unit) might be the answer. Purchasing a DIY house kit is the go-to option for many people looking for extra space. 
Prefab ADUs are entirely or partly made in a factory and then delivered to your home where you can put it together yourself. Owning an ADU is a great way to get a private office space or an extra storage unit. 
Plus, some include a kitchenette and laundry facilities so you can use them as an extra living area. While custom-built prefab units are available, many people prefer to buy prefab house kits. When you build your own house with tiny home kits, you save money and get things done the way you want to on your time. 
What Is a DIY House Kit?
The prospect of building your own home is intriguing, and it's made realistic by getting a DIY house kit. These tiny home kits are shipped to your door, packed with pre-cut (sometimes partially constructed) material ready to be assembled on your property. 
They come with everything you need to build a prefab small house, including nails, screws, walls, windows, sidings, doors, roofing, flooring materials, and all their necessary hardware. Instructions are also added for you to follow. If you need extra space and have small house extension ideas, you can consider getting a DIY house kit.
Pros of DIY House Kits
Home building kits include everything you need to put it together. They take the headache out of constructing your ADU. Using prefab home kits comes with several advantages. 
Save Money
Keeping money in your pocket is always a great thing. When you build your own house with a home-building kit, you pay half the price than you would if you build a tiny home from scratch or pay for another custom-built modular home. 
A major advantage of a DIY house kit is you don't need a builder's license. By law, a prefab home is technically a caravan, so you can avoid the council approval process that can be pricey and take months to complete. Additionally, if you opt for a small prefab ADU, you cut out the expense of hiring a professional contractor.
Do Things Your Way
Getting a professional to draw up plans and then build a structure is not only costly but also time-consuming. If you don't have the time to wait out the process of hiring someone or building your house from scratch yourself, a DIY house kit is a great option. This way you have control over every aspect of the home-building process. 
That additional office, living, or storage space you've wanted can be constructed faster and with less hassle. With home building kits making things so easy, you can start dreaming up shed house ideas to fill that extra space in your backyard. 
Location
There are properties where construction techniques or conventional houses won't work. Sometimes, contractors can't get their equipment into some spaces, or there's nowhere with a suitable foundation. 
That's where tiny home kits can come in handy. They can be carried into just about any area to be built. You get to put them wherever you want and even add your personal touch to them.
Cons of DIY House Kits
Here are some of the drawbacks of using a DIY house kit: 
Time-Consuming
Complete prefab house kits come with everything. You're only supplying labor and time to frame and assemble it. While a DIY house kit saves money, it takes time to put it together. 
You must have time to assess the instructions, understand them, and build the structure. Assembly time might run longer than expected if you've never constructed a prefab tiny home before. 
Partial Kits
Traditional home building kits only focus on a portion of the building. Some partial kits don't include the foundation, utility connections, and finishes. That means you'll only be able to do a small portion of the building and will have to subcontract some of the work. In this instance, purchasing incomplete tiny home kits defeats the purpose of saving money.
No Price Shopping
When you buy a complete DIY house kit, you benefit from getting everything required to assemble the entire structure. However, there is a slight disadvantage to this. The provider of complete home building kits will typically require that you purchase everything in one set. 
Therefore, you don't have the opportunity to shop around to see if you can get certain elements cheaper. Although you save money when you build your own house, there's always the possibility of getting one piece of hardware cheaper at a different outlet. 
How Much Do DIY House Kits Cost?
Whether you want a small backyard shed for living or working, or to spruce up your yard and give you that extra storage space, price is always an element to consider. 
The cost of tiny home kits typically depends on layout, size, and location. They are usually less expensive than traditional homes and custom prefab ADUs. Sometimes, prefab house kits and custom ADUs cost about the same, as they are similar in size and quality. 
Prefab manufacturer websites will offer affordable home building kits that cost less than custom-built tiny homes. However, that is mostly the cost of the unit itself. Considering the transportation and delivery cost of prefab house kits, which may be expensive depending on your location, it might add up to costing the same as a custom ADU.
What to Look for in a DIY House Kit?
When you choose a DIY house kit to build your own house, there are a lot of benefits that you can expect, such as: 
Flexibility

. While keeping the cost of building affordable, using prefab house kits makes the entire process less complex. 

Less time is used on the building stage

. Tiny home kits come with all the parts required to build the structure of the small house. The parts are pre-cut at the factory, and the packages come with comprehensive building instructions. Compared to a traditional building where elements are measured and cut on-site, using prefab house kits shortens the time spent on assembly by days or even weeks.

Less skilled workforce

. Since all the thinking, measuring, and cutting is done at the factory, you don't need to hire a contractor to assemble tiny home kits. You can build your own home by following the provided instructions.

Minimize waste

. When building with conventional methods, wood beams and other materials are cut on-site. Subsequently, there is no optimization of resources, and a lot of wood goes to waste, as pieces that are too short to be used are discarded. DIY house kits come with material already precisely cut for use from the factory. Therefore, the risk of wasting material is significantly minimized.

Save money

. DIY house kits require investing your time in the planning and building process. You don't have to hire a professional contractor, which makes it a more affordable building process. Of all the prefabricated systems, home building kits are the most basic, and you can modify a lot of details to your liking for a unique product.
The Top Prefab House Kits
An ADU is a great way to expand your living space. Prefab house kits range from packages that include just the basic hardware to ones that include everything, such as plumbing and electrical fixtures. 
Whether you need extra storage space or you're looking for an outdoor office shed idea, it's easy to find a DIY house kit that fits your taste and needs. There are so many brands and styles on the market, but Autonomous ADUs are among the best kits to choose from to build your own house. 
Let's explore a few prefab house kits that you can consider for your backyard studio shed, extra living space, or storage unit.   
1. Autonomous StudioPod
This prefab studio is a great addition to your yard or any space you have available for an ADU. The DIY house kit provides a convenient structure that you can use for working or living. It comes equipped with a desk, bookshelf, TV stand, a convertible sofa bed, closet, and a foldable coffee table. 
If you work from home, it's the ideal setup for your comfortable, private home office. StudioPod includes all the connections and sockets required for electricity and climate control. There's even mood lighting that has three different color modes.
The building process is easy because this DIY house kit comes with an adjustable foundation, which makes it easy to set up on any terrain. All you have to do is set up the tiny home and plug it in to start working or relaxing. The durable building can also be used as a guest room or rented as an Airbnb. 
Dimension
106" W - 155"L x 106.3"H
Material
Exterior: Vinyl layer
Interior: Eco-friendly honeycomb paper
Frame: Steel
Include
A closet, desk, bookshelf, TV stand, a foldable coffee table and convertible sofa bed
Minimum wattage
150W
Lighting
3 color modes
Warranty
1 year
2. Autonomous WorkPod
Complete kits come with everything needed for assembly, including finishes and electrical connections. However, few prefab house kits can boast that they come with furniture included. You can order this work pod with furniture inside, such as the Autonomous SmartDesk Connect and ErgoChair Pro. 
There's also a mat that reduces fatigue and discomfort and other amenities such as a filing cabinet, cable tray, and a double monitor arm. With its sound-insulated pods that eliminate noise, this is the ideal space for a home office. This DIY house kit comes with everything that's required to maximize productivity, along with the comfort to relax when needed.
Dimension
103"W x 142.5"L x 92" - 125.5"H
Material
Exterior: Composite wood
Interior: Plywood wooden frame
Frame: Steel, M300 cement
Include
SmartDesk Pro, ErgoChair Pro+, Cable tray, Filing Cabinet, Dual Monitor Arm, Anti-fatigue Mat
Minimum wattage
100W
Weight capacity
2.9 tons
Color
Black, White
Warranty
1 year
3. KitHAUS Home Kits
If you need a workspace or a private place to relax, the KitHAUS is a perfect option. Purchasing this tiny home kit gives you an inexpensive, clear-cut design. 
The multi-purpose pod maximizes your living space without the hassle of planning and executing home renovations. This DIY house kit is complete with all the materials and fixtures needed. It's wired and ready for use.  
4. Yardpods
If you're considering modern garden shed ideas, Yardpods provide the perfect DIY house kit. They are constructed to home standards, not just backyard shed standards. These customized pods allow you control from the planning phase to the construction stage.   
Every detail is designed to fit your needs, giving you the beauty and comfort that works precisely for you and the purpose of your garden shed.
5. Eco Home le Refuge S500
Today, energy efficiency is important. If you're looking to build your own house with A DIY house kit equipped to save energy, the Eco Home le Refuge S500 is it. This tiny home is constructed with solar power in mind for heating. 
The ADU is versatile—perfect for use as an independent living unit for an individual or family, a holiday home, or as a guest or rental space. It's also suitable to start a minimalistic living style on any property. 
Each DIY house kit includes a pre-finished roof, exterior walls, and high-performance windows and doors that arrive already pre-installed. There's even the option to add a garage along with other customizable possibilities. Furthermore, this prefab tiny house can be anchored to piles or a concrete slab, depending on your liking.
The Bottom Line
People opt to get accessory dwelling units (ADUs) for various purposes. Some want additional storage space on their property, while others want an extra leisure area for privacy. With the rise in people working from home, many also install tiny homes or sheds for office space that's away from their main house.
There are options when choosing an ADU. You can have them custom-built on your property, or you can take the easier route, which is to get a DIY house kit. Prefab house kits eliminate the hassle, expense, and time that it would take to hire a contractor to build your tiny home or for you to build it yourself from scratch.
While there are a few drawbacks when you choose to build your own house with a kit, there are many advantages. With so many home building kits on the market, it might be challenging to search for the right one, so check out the ones listed in our top prefab house kits.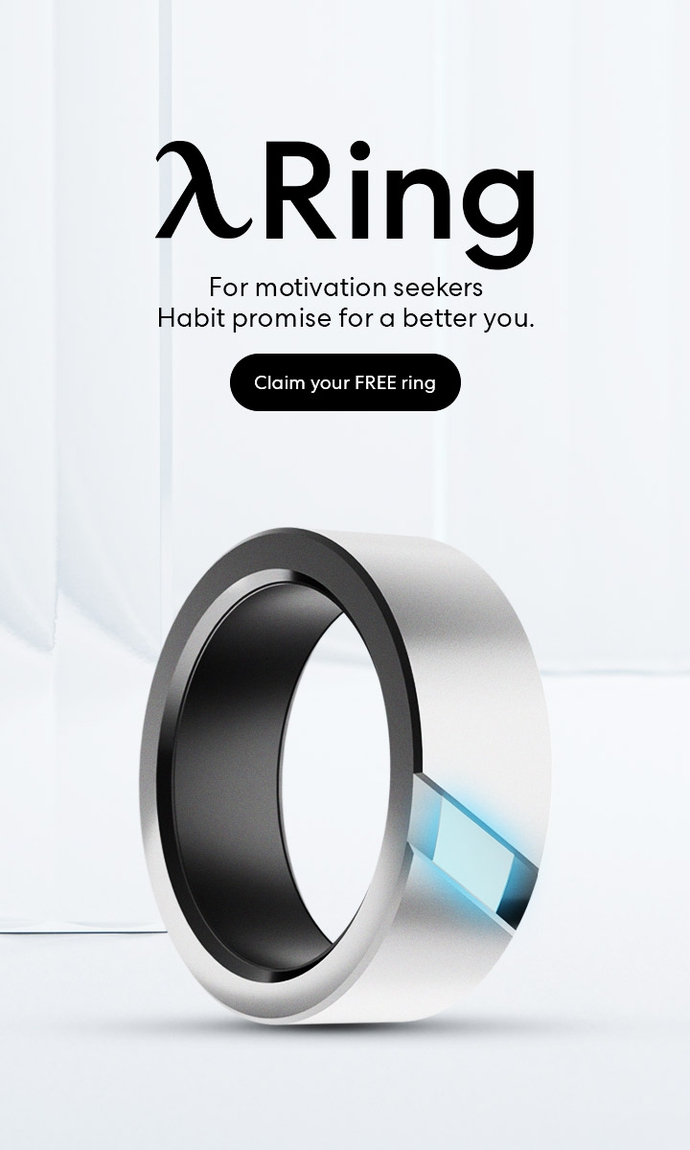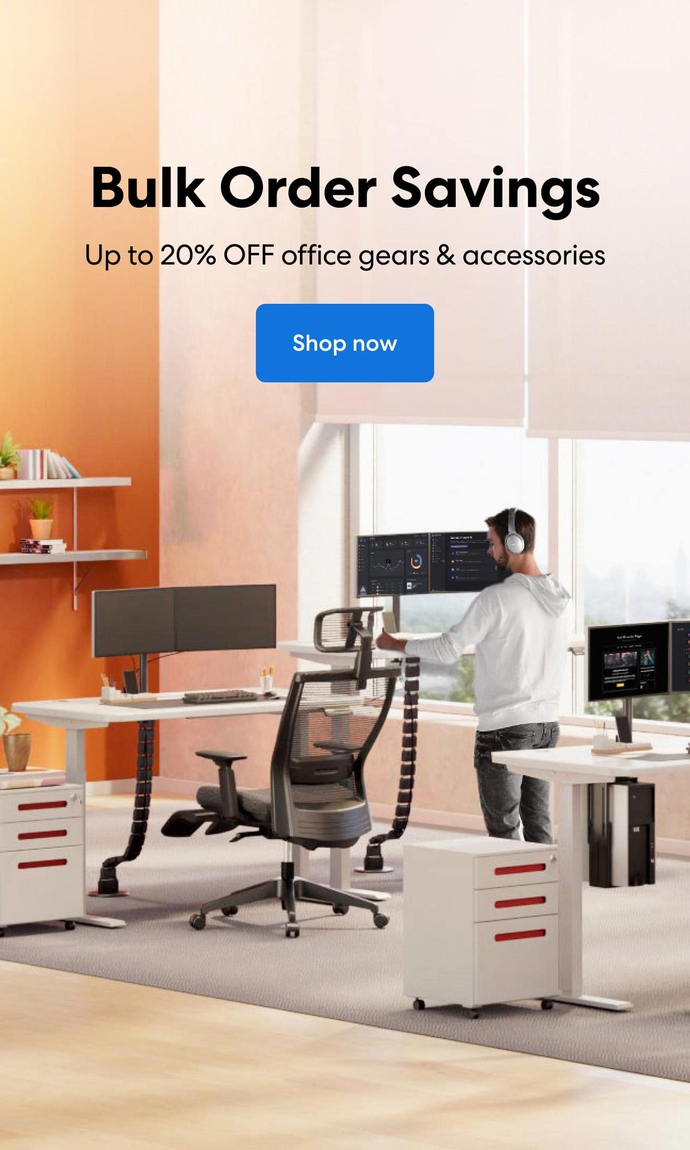 Subcribe newsletter and get $100 OFF.
Receive product updates, special offers, ergo tips, and inspiration form our team.