Workplace Inspiration
Kick Start Your Plan to Build a Productive Backyard Shed

Autonomous
|
Aug 3, 2022
978 Views
Working from home is becoming a permanent arrangement. It allows remote workers to have a flexible schedule, keeping them closer to family and ensuring they save on commuting costs. However, a worker faces a lot of distractions while working from home, making it somewhat inefficient. 
Moreover, people usually give up on their dream home office when they have limited space in the house to create an office setup. They hang their home office boots when distraction becomes a problem. Did you know you can create a productive home office space right in your backyard? 
It's the best home office solution to counter the problem of space and distraction. Imagine working in a quiet, serene environment near nature; you'll zone out and become more productive as you always wanted. Backyard office sheds are designed in various ways, including retrofitted garden sheds, custom-built units complete with windows, garden office pods, and DIY sheds. Before looking at some of them, let's delve into the benefits of having a backyard shed. 
Benefits of a Backyard Shed for Home Office
Building a backyard shed for a home office has an array of benefits. It not only allows you to work on unique studio sheds but also sums up as a relaxing abode. Here, we focus on some of the benefits of backyard sheds for a home office. 
Well-being
Creating a small garden office solution right at your outdoor shed brings you closer to nature. It improves your physical and mental well-being, far away from the hustle and bustle of the outside world. You treat yourself to a peaceful and quiet environment, keeping your mind focused on the tasks at hand. 
There are different ways you can design your backyard studio shed, like installing large windows, skylights, and glass doors to bring in natural light and access views of the surrounding area. 
Perfect Privacy
With many outdoor office ideas for a home office to opt for, you'll certainly find one that works for you. If you're looking to have a more private space, it can be tailored to suit your needs. The backyard office shed will allow you to focus on work without distractions, interruptions, and prying eyes. Moreover, it can act as a private den when you want to think and escape away. 
Go to Work While Working from Home
It's pretty hard for remote workers to draw a line between working and playtime while working from home. Usually, they'll need to instill that mindset of going to work to feel motivated. Therefore, it makes sense to create a space separate from areas where they live and enjoy leisure time. 
Creating a home office shed allows you to move away from home to a place of productivity. The best part about it is that you won't incur any commuting costs or waste time on transit as it's in your backyard. In the long run, building a backyard office shed will turn out cheaper than renting an office space on an ongoing basis. 
Flexible Rules
Building a backyard office shed allows you to take ownership of your territory by adding and surrounding yourself with things you love. No, it's not just the basic addition of pot plants or a couple of picture frames on your desk. It's creating the design of your backyard office pods from the beginning to the end without the threat of change or rules to abide by. 
No Planning Permission
You can easily get confused about planning permission when you want to put up a structure on your property. It's quite off-putting and can even make a homeowner give up on building a backyard studio shed altogether. The good news is that erecting such structures requires no permission whatsoever as they're considered permitted development. 
As long as you follow a few simple rules, you're good to go. It's important to note that individual office pods are not suited for accommodation; you can't also install an antenna at its edges or erect it near a road rather than your house. It should also not measure no more than two and a half meters from the ground. 
Step by Step Guide to Building Backyard Office Sheds
If you're thinking of building a backyard office shed, there are various variables to consider. It requires adequate brainstorming and growing pains, but the end result is a beautiful backyard shed, which makes this process worthwhile. Before starting the building process, you'll need to consider the area where the structure will be erected, the size you're going for, and if it needs any interior finishing. 
Furthermore, you'll need to gather materials to help build the outdoor shed. The types of materials you'll need will depend on the size and design you opt for. Let's look at the steps to building a shed. 
Check your local regulations: Firstly, you'll outline the local building codes and zoning laws and apply them where necessary.
Design a plan for your outdoor shed: A plan will assist you in knowing the measurements and materials requirements of the backyard shed beforehand.
Setting a shed foundation: Local regulations, ground level, and soil type will determine the shed foundation you'll install. The most common base foundation is usually one with two pieces of wood placed on top of gravel-filled trenches.
Shed flooring: You'll then build backyard shed flooring. If you're good with the wood options, you'll need to connect two wood beams of a foundation with two wood joists. Afterward, you'll cover the floor frame with plywood. You can also use a concrete slab as a shed floor.
Building shed walls: Start with the back and front walls to incorporate a gambling roof framework. You'll also need to be mindful of the door frame in the front wall. One will then construct two identical stud walls to create side walls that fit nicely with the size of the backyard shed.
Add siding: You'll need to add appropriate sidings of your choices to the shed walls. Plywood is a fan favorite, while a cheaper option is the oriented standard board, but it's usually prone to weathering.
Installing the roof frame: Create various roof trusses for the outdoor shed frame. You can use a triangular shape for gamble designs or a framework of two slopes for gambrel design.
Securing the walls: Erect your constructed walls, starting with the back wall. Place the bottom plate of the stud wall on the outdoor shed floor and the adjacent walls. You'll then secure them in place with nails or screws.
Install the roof: Fit each truss at the top plate of the walls to secure the roof frame, then cover and secure the roof with plywood.
Place the shed door: Whether you built the door from scratch or bought it, install it on the front wall. Secure the door to the frame with hinges.
Painting and adding trims: At this stage, the backyard studio shed looks like something you envisioned. The only thing missing is the trims. Add them along the corners and sides of your shed, finishing off by staining or painting the outdoor shed's exterior side.
Finishing the roofing area: By now, the backyard studio shed is long-standing and ready for use. If you want more roof protection, you can add plywood or shingles to your roof. Additionally, you can add a gutter to the edge of your roof. 
Why Are Garden Office Pods Popular?
A backyard area is a space that homeowners want to use all year round, and a garden office pod can make sure of that. It's quite different from the ordinary backyard sheds since you'll not spend a fortune building it from scratch. Moreover, the individual office pods are extremely quick and easy to install. 
The best part about garden rooms is they come in different design styles and sizes, which will spruce up the aesthetic and ambiance of your garden area. A backyard office pod is worth considering if you're looking for great backyard shed ideas. 
What Are the Best Garden Office Pods for Me?
With various garden office rooms to choose from, it can easily get confusing. The Autonomous Online shop offers a fantastic range of garden office pods to choose from. Here are some of them. 
1. WorkPod by Autonomous
This is undoubtedly a game changer when it comes to garden rooms, hands down. It was created to be plopped in a spacious garden area. The WorkPod has 17 prefabricated components that take a day to assemble. 
Another unique thing about this individual office pod is that it's compatible with almost all types of ground like gravel, brick, grass, or concrete. Furthermore, you can adapt it to uneven grounds. Work Pod features a wood paneling system and floor-to-ceiling windows that allow users to stay connected to nature. 
Additionally, the structure is quite sturdy since it's made of oak and walnut wood. You'll definitely focus more while working on these garden office pods as they have noise and heating installations that keep distractions at bay. Essentially, it's a plug-and-play type of pod with various power outlets, lighting, an internal ventilator, and a portable air conditioner unit.
What's more, you'll be able to get a feel of that prefab cabin office lifestyle. Yes, they're not necessarily made of logs, but most components are made of wood. Moreover, it has a base combination of prefab cabins that can handle a weight of up to four tons. You'll still get a three-year warranty with all these pristine designs and in-built components. 
2. Autonomous Pod
This is another excellent option to go for when you're ready to optimize your work-from-home experience with minimal construction. Autonomous Pod is designed with a combination of materials like plywood, a sturdy wood frame, composite wood coating, and house wrap. It gives ample room to withstand extreme weather conditions and last a lifetime.
What gives these pods an edge over other designs is that the garden room can be used for living as a guest room, a play area for your kids, and, more importantly, serve as an office space. Users can use the room all year round with inbuilt cooling and heating appliances. You can set it anywhere in the backyard, plus it's elevated to safeguard the pod from insects, water, heat, and molds.
3. Autonomous StudioPod
A contemporary prefab studio shed that can be erected in your backyard in only a few hours or days. Dream backyard studio StudioPod is a place you may live, work, play, and create. Fully furnished, including a desk, a wardrobe, shelves, an electrical cabinet, a coffee table, a tv stand, and even a sofa bed.
This free-standing unit is of the highest caliber, with seven layers of walls that insulate, block out noise throughout the year, and protect against the elements. You may move in right away after plugging in your fully connected StudioPod to a power source.
Interior Design and Furniture
The prefab cabin-like green rooms will give you a building. However, you'll still need to add ergonomic office furniture to it to give you the type of work vibe you're hoping to achieve. The good news is that there's no universal rule that applies when it comes to interior decor. People usually resonate with the most comfortable designs; that's where the equation should end.
Even so, you don't want to incorporate things that'll be too distracting for work. Going the minimalist way, incorporating a portrait and an excellent plant will do more to create the kind of cabin office you're opting for. As for furniture, you must select comfortable office fixtures that will yield productivity. 
Ergonomic options ensure you have a healthy environment – of course, if you go with an Autonomous Pod or Work Pod, you'll find that the office fixtures are already taken care of as they come with a complete set of a SmartDesk plus an ErgoChair. This combination of a standing desk with an ergonomic chair with every adjustment you need in a backyard office shed is undoubtedly a win. 
Final Remarks! 
With many people working from home due to the pandemic, garden office pods have become a topic of exploration. The garden rooms are highly sought after as they easily solve the problem of separating work and personal life while working from home. Autonomous green rooms give you a test of prefabricated office cabin life. Contact Autonomous today when you want garden office pods.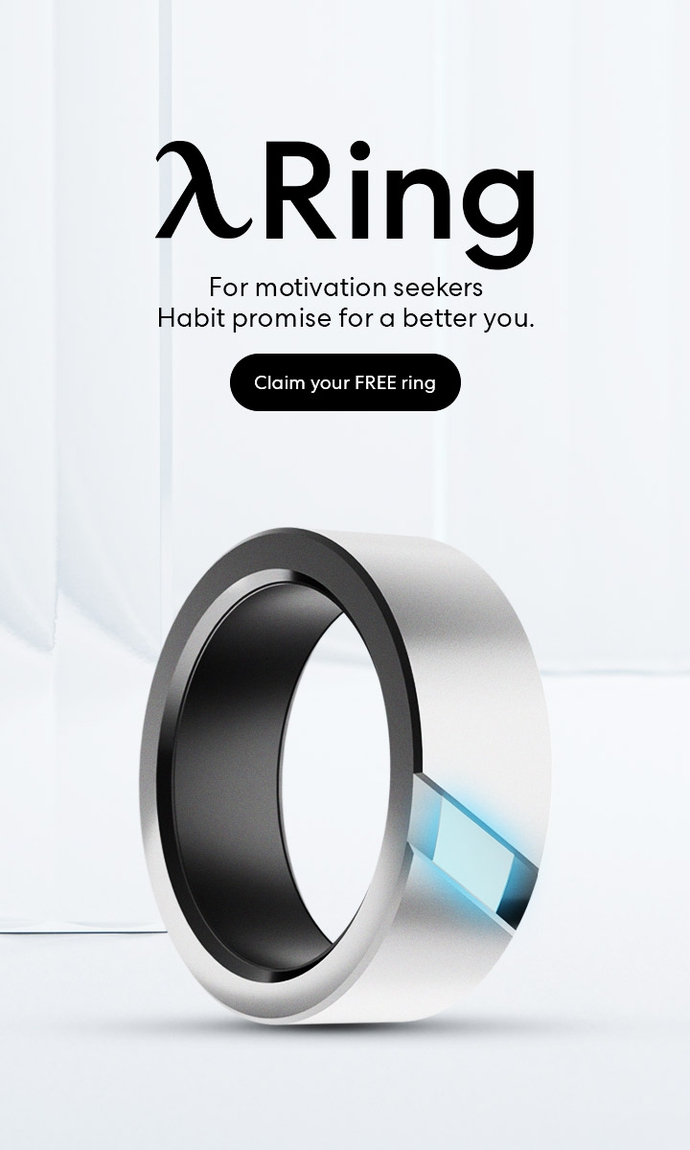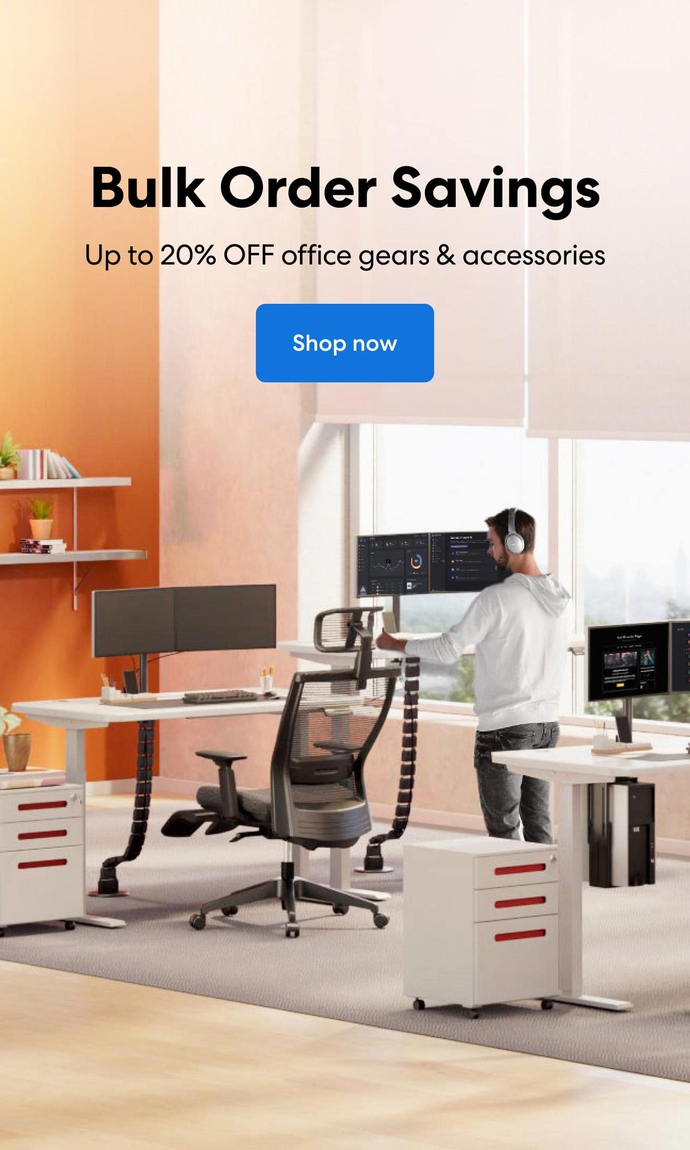 Subcribe newsletter and get $100 OFF.
Receive product updates, special offers, ergo tips, and inspiration form our team.