Smart Products
Buy Vintage Office Chairs: 15 Choices (Top Collections)

Autonomous
|
Dec 16, 2021
2,189 Views
If you're a hipster at heart, there's a good possibility you've incorporated hipster or vintage-style furniture into your home. Now, you've got your hipster vibes in check at home, but how about at work? 
Additionally, if you want to add some elegance to your otherwise boring office, a vintage office chair is the way to go. These can give your workplace a hipster vibe without detracting from its professional vibe. Here are 15 vintage desk chairs for you to do your work in style. 
Vintage Office Chair vs Modern Chair
Newer pieces, notably those dating from the 1950s to 1980, are often classified retro under the vintage category. Used furniture from the mid-1980s and later is simply referred to as "used furniture." All items in the famous mid-century modern style since the first decade of the twenty-first century can be classified as both vintage and retro. 
Although most people use the terms old and vintage equally, simply being old does not make furniture vintage in the technical sense. If you want something to be considered vintage, an object must also be a sample of what defined a certain period's style. An Eames chair, for instance, is a prime illustration of mid-century modern vintage (or retro) furniture. 
It doesn't have to be from a well-known line or made by a well-known company; it only has to have the best qualities of that time period.
15 Options of Best Vintage Office Chairs
1. ErgoChair Pro
The Autonomous ErgoChair Pro is an excellent workplace chair. It's also a terrific gaming chair for the best modern desks. It was developed to encourage improved posture and a healthier seating position for anyone who spends most of their day sitting at a desk and working with a computer. 
This is a terrific bargain at $460 for all colors except green. The build quality is also amazing for such a low price, and we believe this is an vintage ergonomic chair
 that can last for years.
Consider the ErgoChair Plus if you're on a wider budget and simply want a more comfortable chair to sit in while playing games or working on your computer. 
2. Segmented Suede Office Chair
What happens when a classic design meets modern building techniques? Of course, you receive a segmented suede office chair! 
Choosing suede fabric leans towards a rustic atmosphere at your office, instantly bringing a sense of comfort. In old furniture, this is a highly desired feature. 
Not to add that suede is a smooth and warm fabric, so it shouldn't irritate your skin if you sit for long hours, and it shouldn't feel chilly when you sit or touch it in the winter. 
Although the ribbed type of upholstery has an old-school feel to it, the modern implementation of these segments can provide you with the necessary support for your lower back while working. 
This desk chair is a fantastic choice for a professional workplace or simply a home office. It adds a touch of vintage elegance to any space. 
The OVIOS ergonomic vintage office chair also has a swivel feature and can be adjusted in height and back. 
3. Briana Adjustable Tulip Chair
Many people believe that if your office is small, you cannot get a vintage task chair. That is not the case; in reality, there are numerous chair designs that are both classic and space-saving, allowing you to make the most of your confined area.
The tulip chair is a good example of this. A tulip chair lacks wide armrests and hefty backs, unlike large "big office chairs" like the wingback or executive. 
A tulip chair has a small footprint and armrests that are "built-in" to keep you comfortable without taking up too much room. How do you turn a contemporary chair into a vintage piece? 
If your tulip chair has leather upholstery across its entire construction, it can join the old-school group without a doubt. Choose a rustic weaving pattern for added nostalgic flair. 
Do you want to buy an antique tulip chair? Briana has a beautiful diamond tufting pattern. 
4. Dubios Wood and Iron Office Chair
This combination of wood and iron in a vintage office chair is a fairly simple method to produce a vintage design without adding tufted details, drawing inspiration from renovated lofts and old factories. 
The difference in construction materials results in a rustic industrial-chic piece deserving of being displayed and used in your office. You don't need to go crazy with large armrests or even a high back design in this situation; an iron frame with wooden accents can be enough. 
In terms of upholstery materials, leather upholstery might be ideal for an industrial-inspired piece, especially if you use natural color schemes and aged detailing to give it a worn-out vibe. 
This stunning industrial item consists of wood and iron structure, top-grain leather, and fireproof foam. 
5. Copper Grove Wilbur Wood Banker's Chair
It's no surprise that the best office chairs are those that offer the support and comfort that professionals want when sitting for long periods. A banker's chair is one model that is well-known for doing just that. 
The distinctive back slats and wood finish of a banker's design make it excellent for harmonizing with any vintage setting. People have been using bankers' chairs for years, so you can be sure that they may provide comfort and aesthetic appeals in any workplace situation. 
Banker's vintage office chairs are generally composed of wood and come in a variety of finishes to match any workplace. These are some of them: 
Traditional and casual decor can benefit from the fruitwood finish. Usually coupled with metal, leather, and glass in a black finish for extra elegance. 
If you want a professional look, choose dark finishes like cherry and espresso. Because your banker's chair gives off a retro atmosphere, choose a finish that complements your vintage office decor. 
6. Colourtree Brancaster Executive Office Chair
Many professionals choose the box chair design because it gives them the most comfort possible during their long workdays. A box chair, as you might expect, has a boxed or cubed form with slanted armrests and an angled base. 
As a result, this vintage-style office chair requires a sufficient amount of space to support its somewhat large footprint. If you don't have a lot of space in your office, a box chair might not be the best option. 
Considering the box type is typically a modern chair design, you need to choose your fabric or finish carefully to give it a vintage touch. The best way to generate a rustic impression is to use a leather chair with a faded or aged finish, as leather tends to combine well with box chairs. 
7. Willa Striped Office Chair
Nothing says vintage like a traditional living room, so why not buy a vintage-style office chair inspired by one? 
This is an excellent way for entrepreneurs with a hipster's heart to warm up their working space and create a welcoming atmosphere for long weeks. 
Although most of these chairs are made of natural wood, you may also discover others that are constructed of engineered wood to save money. These chairs generally come in all sorts of finishes to match your office layout. 
As for a more refined style, consider a chair with leather seats and a dark cherry finish or a vintage desk chair with fabric upholstery and a subtle stripe for an extra vintage touch. 
8. Lombardi Adjustable Desk Chair
Professionals looking to create a modernized vintage workspace decor are flocking to office chairs influenced by mid-century classics. 
These vintage office chairs often don't take up a lot of room and are frequently used to develop a minimalistic design with clean lines and smooth edges. 
It is possible to find vintage ergonomic chairs too. This means that they don't take up a lot of space like others and they're quite comfortable. Therefore, there are no high backs or thick armrests on these chairs. 
A combo of wooden framework and leather details is common in mid-century desk chairs. 
9. XUE Office boss Chair
XUE chairs are renowned for its revolutionary features and creative design, as well as its large selection of chairs, which helps you choose one that best suits your needs. 
Breathable and comfortable

Ergonomic design

Changeable seat height

Adjustable cushions

Strain relief 
This company has concentrated a lot of its energy on creating an amazing vintage office chair, and its combo of wood and leather is fantastic too, not to mention how you feel after spending an entire day in it. 
10. Porthos Home Retro Office Chair
One of the reasons why Retro contemporary furniture is so popular is that it blends in so well with pre-existing interior decor; with the timeless sleek style of this retro modern ergonomic chair, you can add a sophisticated touch without having to perform any home decor makeover. 
It has an ergonomic design, the padding is very comfortable, and it has a height-adjustable seat. If your office is in the living room, this is an excellent option for a smaller chair. 
11. Qi Peng Office Chair
The Qi Peng is a vintage replica of the XUEXUE Computer. 
This vintage task chair
 fits comfortably into your modern desk or workspace with a plush backrest, headrest, and padded leather seats.
It is designed to lock at any angle between 90 and 150 degrees, providing a relaxed and comfortable work environment. 
The wide headrest enhances the freedom of head movement and serves the needs of neck protection at all angles, while the back curve relieves strain. 
If the XUEXUE is a bit too much for your budget, this is an alternative. 
12. ACME Purlie
We've got a beautiful leather and gold vintage-style office chair for you right now. The backrest is smooth and silky, and the leather cushions are padded. With this lovely design, every tiny detail is taken good care of. 
Overall, we love how the golden Nailhead Trim complements the chair's curves. The only drawback is the lack of armrests, but that may take away from the lovely design. 
13. ACME Hamilton Office
ACME Hamilton is an office/desk chair with a retro vibe. 
One of the factors why Retro Modern Furniture is so popular is that it can fit in effortlessly with your existing home decor, and this vintage office chair is the creme de la creme in this Instagram era since it is stunning and perfect in every way.
14. Eames Lounge Chair
What a fantastic value for money! Well-made, simple assembly, long-lasting leather, prompt customer service, and a fraction of the cost of the original HM Eames. 
A customer found a defect with the armrests, and the vendor sent them a complete replacement of the armrests. We are pleased to see such a service. Moreover, the quality looks great too! 
15. Flash Furniture High Back
The Flash is one of the coolest throwback gaming chairs ever. It has everything a modern gaming chair has, but with more style and polish, so if you're tired of the race car seats that 99 percent of gamers sit in and want something different, here it is. 
When other Retrophiliacs see this beauty, they may get envious. 
Headrest and high back design

Lumbar support built-in

Mechanism for tilt lock

Adjusting the tilt tension healthy blood flow is promoted by the knob contoured seat and the back waterfall seat

Pneumatic seat height adjustable swivel seat

Arms with padding 
If you're trading on the stock market 24 hours a day or playing your favorite game, this vintage desk chair can keep you comfortable for hours. We consider this as one of the best ergonomic chairs out there (after the ErgoChair, of course). 
Final Word
Although all of the above choices are ideal for giving your office a vintage look, you should select a chair style that best fits your office style and size, as well as your seating choice and budget.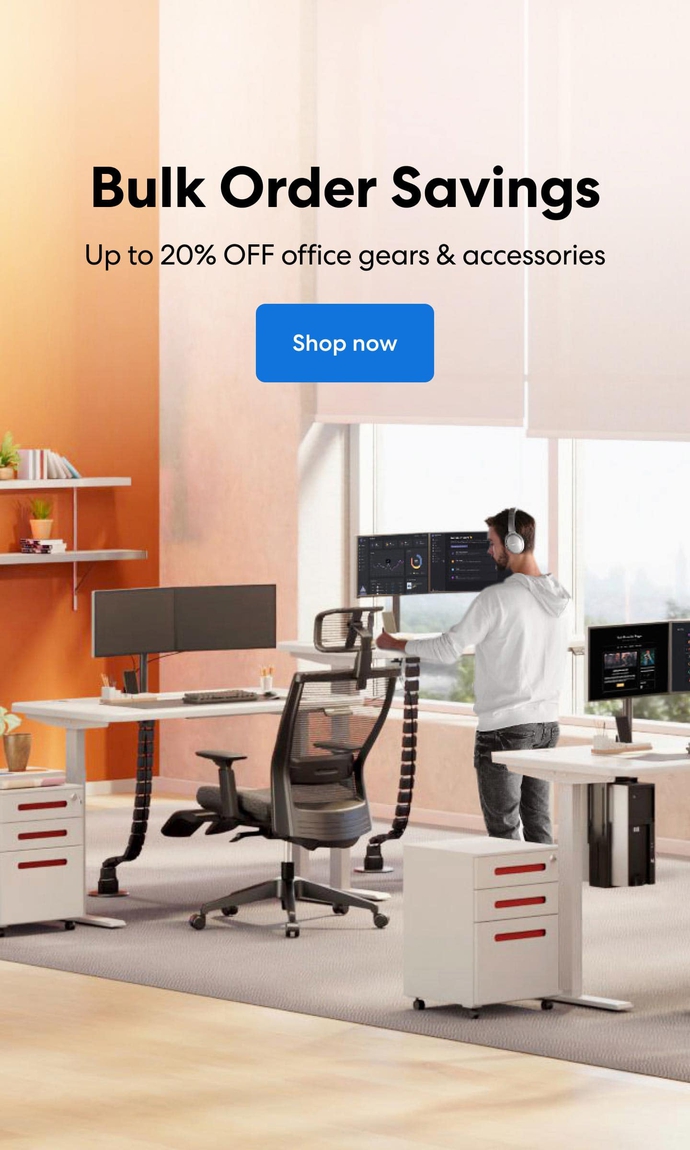 Subcribe newsletter and get $100 OFF.
Receive product updates, special offers, ergo tips, and inspiration form our team.