Smart Products
Should You Buy a Rolling Office Desk Chair?
1,130 Views
Office chairs have been the center of attention ever since workplaces came into existence. Each office tries to spend their best time and effort to find the most comfortable ergonomic chair for their employees. But is choosing comfort in the workplace a straightforward approach? The truth is that our workplaces and their efficiency result from various factors combined to give an overall result, and office furniture plays a substantial role in it.
With the right selection of computer ergonomic chairs, you can motivate your employees and improve their energy levels.
While there are various office chairs, rolling office desk chairs are an area of interest for some places. Probably because of their ability to roll you from one end of the table to the other but is a rolling office chair suitable for you? Read below to find all you need to know about a rolling office chair.
What is a Rolling Home Office Chair?
Just as the name suggests, a rolling office chair is a chair that allows you to roll. The rolling office chairs come in various types, usually dependent on the number of wheels you find in a chair below its base. Rolling office chairs are made to provide you mobility in the workplace, and they are also good at increasing productivity because of the swift movements.
The majority of the computer chairs come with rolling casters to ensure the person can have a smooth movement while working in an office. This also means that a rolling chair will be keeping you on a go unless you have a Rolling office chair with locking wheels, and hence many chairs come with this feature as well. Besides that, below are some pros and cons of a rolling office chair in a modern workplace.
Pros and Cons of a Rolling Office Desk Chair?
It is a common question to ask whether a desk chair has wheels or not. Similarly, one is likely to ask how to stop office chairs from rolling if they are tired of moving entirely to the North Pole each time they plan to slide a few inches back. An ergonomic office chair with wheels has both its downsides and positive sides. Below are some pros and cons you should know before investing in a rolling office chair.
Health Benefits
Our workplaces or even home office setup demand us to be on the chair for several hours a day. This means you are likely to spend a substantial portion of your life sitting on that chair. That being said, scientists recommend constant movements and breaks while working as integral to maintain health and remain in shape.
And office rolling chairs provide you with that advantage. An office rolling chair increases your chance of movement by allowing you to easily push and pull the chair. You can also keep your legs on the go or even twist your body, all thanks to the swivel action. These tiny movements might seem like nothing, but as compared to a static chair it is very helpful.
Floor Damage
If you have a hardwood floor or have any pasting on the floor, then your rolling chair will do a lot more damage than good. In such cases, one should search for ways to protect the floor from the office chair because the moving wheel casters can have significant marks on the floor, visible with constant movement over time. This floor damage can be extremely harmful to the looks of the workplace.
Noise
Looking at another con of having a rolling office chair is the noise. With the movement you make several times a day, the wheel casters make a noise, and some people hate it. This chair can also be very harmful to the people on the call with the clients and are greeted with the loud noise of the wheels rolling.
Increase Productivity
The reason rolling chairs were invented was to increase the efficiency of employees. An employee who gets up several times a day to reach a file or grab any document from the colleague can easily slide a few inches to the desired place. This is also helpful to get important documents when you are on call, and all you need is a little sliding action to get what you need.
Maintenance
There is evidence that many chairs come supplied with low-cost plastic casters. These feature obvious design flaws, such as collecting dirt and debris and requiring disassembly for cleaning. They also appear to leave marks on various floors, including hardwoods, porcelain, and so on.
Replace the casters with better quality wheels that are stronger, smoother to ride, quieter, and provide more mobility to solve this problem.
The Best High Rolling Office Chairs
All the office chair sellers and retailers have most of the chairs with rolling wheels. This shows how rolling chairs have taken over the static chairs no matter the cons of the limitation of these products. Below are some of our favorite rolling chairs in the market.
1. ErgoChair Recline
ErgoChair Recline is a rolling reclining office chair, all thanks to its back tilt mechanism and wheel caster. The five-wheeled reclining ergonomic chair offers you complete adjustability as well as a footrest to keep your legs straight. The wheels are smooth and have the lockable option to remain steady and controlled.
2. ErgoChair Pro
ErgoChair Pro is also a modern office chair that offers various features and reliable rolling action. This rolling office desk chair offers a smooth recline in up to five different positions and flexible lumbar support to keep the spine straight. The chair has a woven mesh back for optimum flow and is 100% earth-friendly materials.
3. ErgoChair Pro+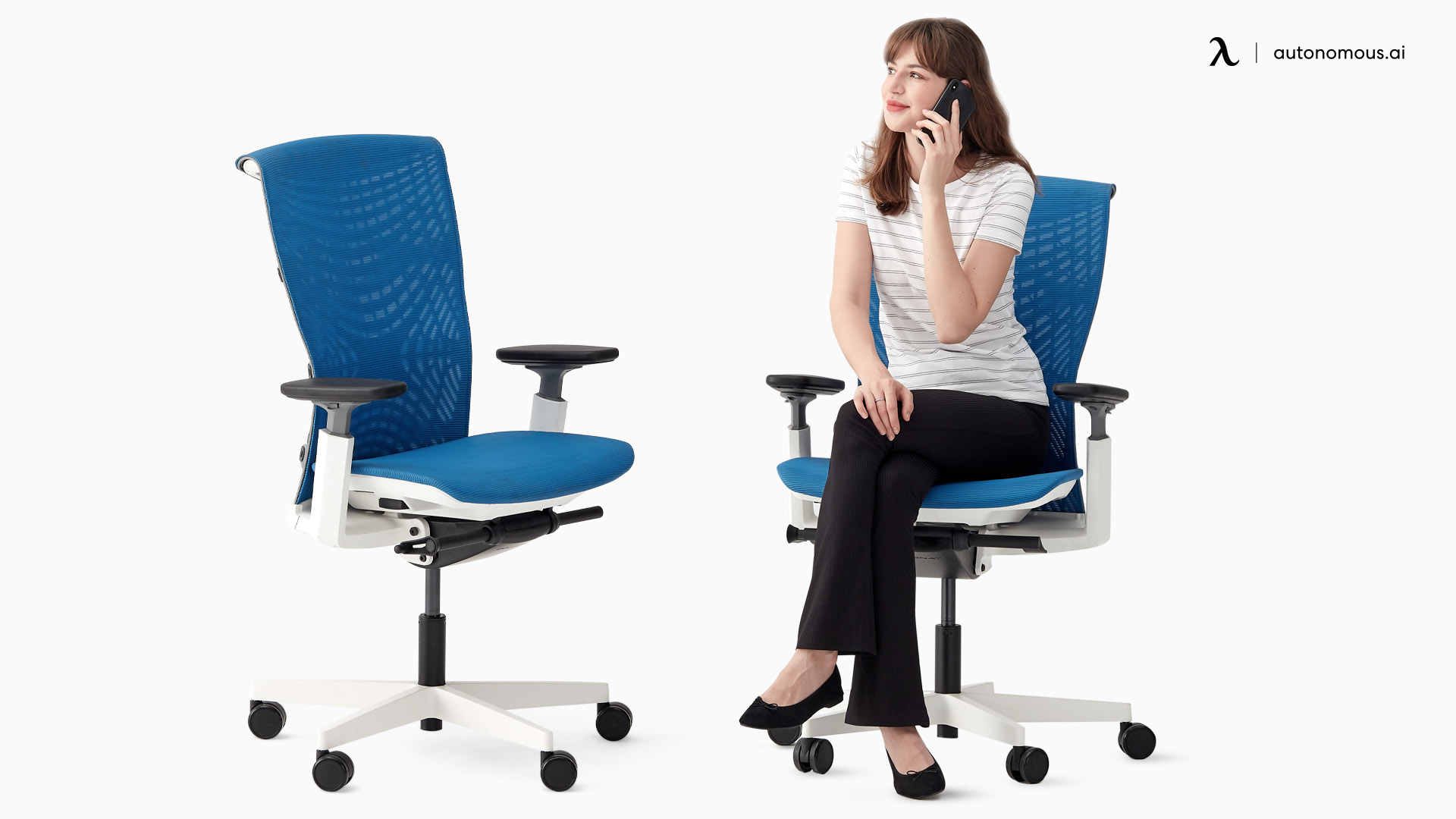 If you love many looks with ergonomics in the workplace, ErgoChair Pro+ is a good choice. This rolling office desk chair has one-of-a-kind rolling action, from its modern looks to seamless movement. ErgoChair Pro+ also offers complete adjustability to keep you in shape and upright posture.
4. ErgoChair Core
ErgoChair Core is classified as a chair comfier than your couch, and why wouldn't it be? This rolling office desk chair offers complete adjustability and a smooth wheel caster option that can be locked in place and moved freely too.
Hey, you have special pricing through your company.
Get exclusive rewards
for your first Autonomous blog subscription.
WRITTEN BYAutonomous
We build office products to help you work smarter.