Smart Products
Buying Guide for Ergonomic Gaming Chair (2023 Updated Tips)

Autonomous
|
Jun 22, 2021
2,167 Views
Gamers know that gaming isn't just about the virtual world, but the layout, design, theme, and structure of a gaming den play a major role in the focus and overall experience. The gaming industry witnesses millions of dollars spent each year on the right gaming chairs and other fun accessories to make up the whole experience.
Although it is no new fact that gaming for long hours has many negative impacts on both mental and physical health, and since there is always a search for the best gaming chair, there are certain factors that make a chair suitable for gaming. An ergonomic gaming chair or simply an ergonomic chair is the new trend for gamers who have been experiencing back pain or improper posture due to hours of sitting in the same uncomfortable position.
If you are tired of those neck cramps and your back always hurts, then as much as you need a little break from that gaming chair, you also need a better piece of furniture for your fun time. The best ergonomic gaming chair in 2022 is equipped with all the features that add to the comfort and make those back pain and leg numbness go away forever. 
Ergonomic Chair Vs. Normal Gaming Chair
Whether it's for work for an 8-hour shift or a fun-filled session of gaming all night, a gaming chair for posture is a must-have. The benefit of having an ergonomic chair for your gaming session over a conventional chair is that it can be used for multiple purposes.
An ergonomic gaming chair will help you with many features that make sitting for long hours easier and comfortable. Rather than having to strain your neck and cramp your muscles, you can adjust the chair height, seat tilt, backrest, armrest and enjoy many other settings for a more ergonomically suitable posture.
Moreover, ergonomic chairs reduce the chances of long-term injuries in the workplace that stay hidden for too long. A study also suggests that ergonomic chairs result in increased focus and better energy levels, so you couldn't pass those tough levels in the game? Try with an ergonomic chair.
Besides that, a gaming chair with adjustable armrests' also allows your shoulders to rest, so you don't retain tension, and the body posture doesn't recline. Thus if you are looking for the best streamer chair that can serve you for work or study by day or let you destroy opponents by night, there is no better option than the best ergonomic PC chair from our list.
How to Choose the Best Ergonomic Gaming Chair
After deciding to purchase an ergonomic gaming chair, the common question is what is the best chair for gaming? Though it is tough to choose the best ergonomic chair since the market is saturated with hundreds of products, having certain features set as your priority will help you make an easy decision.
Here are some of the features to help you make the right choice for the best ergonomic gaming chair in 2022.
Features
An ergonomic chair has many additional features as opposed to an old-school office chair. The most important feature is adjustability. Since ergonomics is about making each individual feel comfortable in their way, the best ergonomic chair makes sitting for everyone a breeze.
It offers height adjustment, seat tilt adjustment, armrest adjustment, reclining back, or even lumbar support for the active spine. In addition, the contoured chair supports the pressure points in the body, so your body doesn't have to bear any unnecessary strain. You can work or play on this chair while sitting or in a sit-stand position as well. An ergonomic chair can also be paired with a standing desk or an L-shaped gaming desk for people using multiple monitor gaming setups.
Design
Who thought design and comfort couldn't be combined? Thanks to advanced technology and masterminds, an ergonomic gaming chair can be both comfortable and aesthetically pleasing. Even though the design is a personal preference, you can find the best ergonomic chairs with sleek colors and stylish make.
You can also opt for meshed ergonomic chairs if you belong to the sweaty crowd and need your back to breathe constantly. Or for people who love extra cushioning, ergonomic chairs come in all extra layers to minimum layering.
Price
The price of an ergonomic chair plays a vital role in defining your choice. Though a chair with more features will cost you more, you can get a good ergonomic gaming chair right within your limited budget.
The Best Ergonomic Gaming Chairs in 2022
While you are picking the best chair for your gaming den, marking all the boxes, some chairs fit your needs and match your requirements exactly. The best ergonomic chairs are the ones that aren't just fit for gaming, but they also help you with multiple options. Here are some of the top ergonomic chairs in 2022.
1. ErgoChair Pro
The ErgoChair pro has an adjustable height, backrest, seat tilt, armrests, and even a headrest. In addition, it has flexible lumbar support with a woven back for maximum breathability. The ErgoChair Pro is known for its seamless construction and high weight capacity.
2. ErgoChair Plus
The ErgoChair Plus is a modern addition to your gaming place as well as your workplace. Combined with a woven and cushioned back, this chair is ideal for natural mobility. It supports quick movements and swift reaction times, making gaming an even more pleasurable experience than it already is.
3. Ergo Chair Core
ErgoChair Recline is designed as an office chair, but it is no less for a clean and minimalistic gaming place. ErgoChair Recline has an adjustable height, seat tilt, and armrest. It also has a comfortable, supportive seat with extra cushioning. The chair has a weight capacity of 250 pounds, and the reclinable back adds to the spinal support.
4. Secret Lab Gaming Chair
Supporting a large frame for the comfort of a gamer, this chair is decent yet versatile. The secret lab gaming chair supports maximum movement and allows you to cross legs while combating a tough enemy. This chair's comfort and extra cushioning make gamers comfortable and enjoy killing the monsters for hours. A little more expensive than normal chairs but worth every penny you pay for it.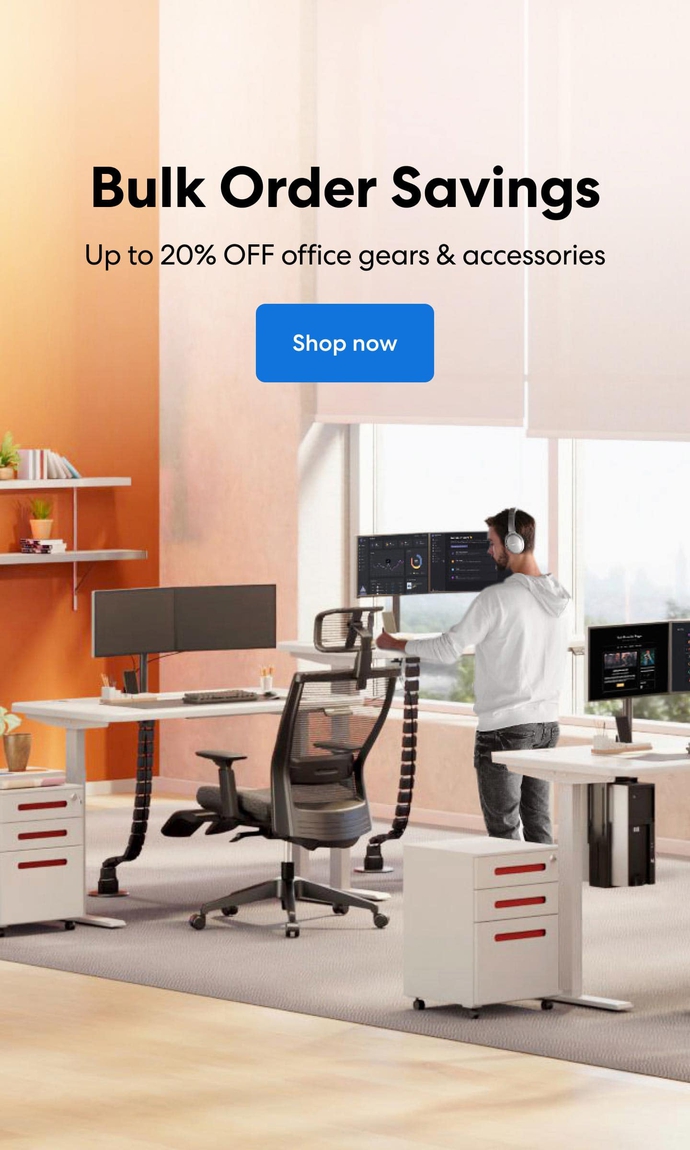 Subcribe newsletter and get $100 OFF.
Receive product updates, special offers, ergo tips, and inspiration form our team.