Workplace Inspiration
Common Characteristics of Mid-Century Modern Interior Design

Autonomous
|
Oct 4, 2022
1,867 Views
A  mid-century modern interior design style was reasonably popular after World War II, a translation of modernism. Bauhaus and International Style influenced it by incorporating fluid and sculptural elements, technology, and even a touch of kitsch.
Modern homes present a wide variety of stylistic elements, both high and low, and are currently being built. A number of contemporary elements overlap the mid-century interior design, but the latter incorporates new technology, reflects contemporary lifestyles, and emphasizes sustainability in most modern home office ideas.
Where Does The Mid-Century Interior Style Come From?
A mid-century modern interior design can be defined as a design that originated between the mid-1940s and the late 1960s and dates from the beginning of the twentieth century. During that time, North America's economy and population were flourishing.
As so many young families purchased and furnished their first homes, suburban areas became overrun with newly built homes reflecting modern construction techniques and representing the public's upbeat outlook. A century ago, home designs were more efficient and useful but lacked more windows and family gathering spaces than today. These mid-century interior homes were introduced to new materials, textures, effects, and forms through parallel advancements in science and technology. As a result, mid-century modern design with a modern aesthetic emerged.
Some Distinct Features Distinguish Mid-Century Modern Style
It is easy to confuse mid-century modern decor with the bland or unmemorable decor if you do not notice the features of this style. If you do, you can recognize them whenever you find a mid-century design in the future. A number of characteristics are found throughout mid-century modern home furniture that is in line with the simplicity and elegance of mid-century style.
Generally, wood is preferred over metal
Typically, mid-century modern furniture is made from wood or features metal in small doses (think the legs of a stool) if it does feature metal at all. Woods used for mid-century modern furniture are typically lighter in colors, such as teak, birch, and maple, with darker variations, such as rosewood, occasionally. Many furniture pieces, including coffee tables, consoles, and modern ergonomic office chair legs, are wood.
Focus on durability
A variety of materials are used in modern furniture, including wood, leather, metal, memory foam, fabrics, and synthetic upholstery. These are usually highly efficient and durable materials that can easily be moved from one site to another.
Minimalism
There is no longer any ornamentation or aesthetic detail that doesn't serve a practical purpose. The most common features of these designs are geometric shapes, smooth lines, and biomorphic elements. MCM furniture is known for its simplicity and elegance. It is a design with exactly what the user needs, enough to make it very elegant and versatile, looking good with just about any other decorative style in the market today. Due to that characteristic, they have maintained their fame for decades.
Ergonomics
People can use these pieces to reduce the risks of experiencing muscular discomfort, skeletal discomfort, or suffering from orthopedic conditions.
Use of lighter colors for an ethereal but timeless appeal
These rooms feature a lot of furniture that utilizes light woods, giving them a lightweight appearance, as you'll see in all types of furniture or decor. In contrast to heavy or clunky appearances, mid-century furniture gives a sense of lightness through colors, shapes, and heights.
Slimmer, more compact design
The legs are typically thin and tapered, allowing the item's weight to rest on top of many pieces placed on the legs, such as chairs, modern home office desks, coffee tables, consoles, and credenzas. Because of this, they appear light, with no excess dimension besides their simple silhouettes.
It is also common for coffee tables or consoles to be low in height, which creates a more relaxed atmosphere in the room. Additionally, the angle of the tapered legs does not make them appear narrow or small.
Made for creating a more spacious look
The average mid-century desk chair design is synonymous with thin tapered legs, and you'll find them in everything that needs support. Couches even have short tapered legs that raise them a few inches above the floor, making them look more elegant and giving the impression of a larger room. Since almost all elements are elevated, seeing the flooring visually enlarges the space, which is a major plus for this design scheme.
Practicality first
The mid-century office ideas focus on practicality, comfort, usefulness, and functionality. A dynamic and current lifestyle is reflected in their designs. As with striated marble, wood grain, and Beton brut used by modernist architects of the time, they provided a somewhat organic and humanist texture to otherwise austere layouts.
Simple silhouettes
The furniture is also designed with a simple silhouette and clean lines. Mid-century modern furniture is characterized by its minimalist aesthetic, free of extraneous ornamentation. Modern styles showcasing minimalism, like Scandinavian, can also benefit from the clean lines in the furniture. 
Mid-century modern was designed with functionality as a priority and aesthetics as a secondary consideration. Although the design is still simple, it makes your room feel more spacious due to its pared-down nature.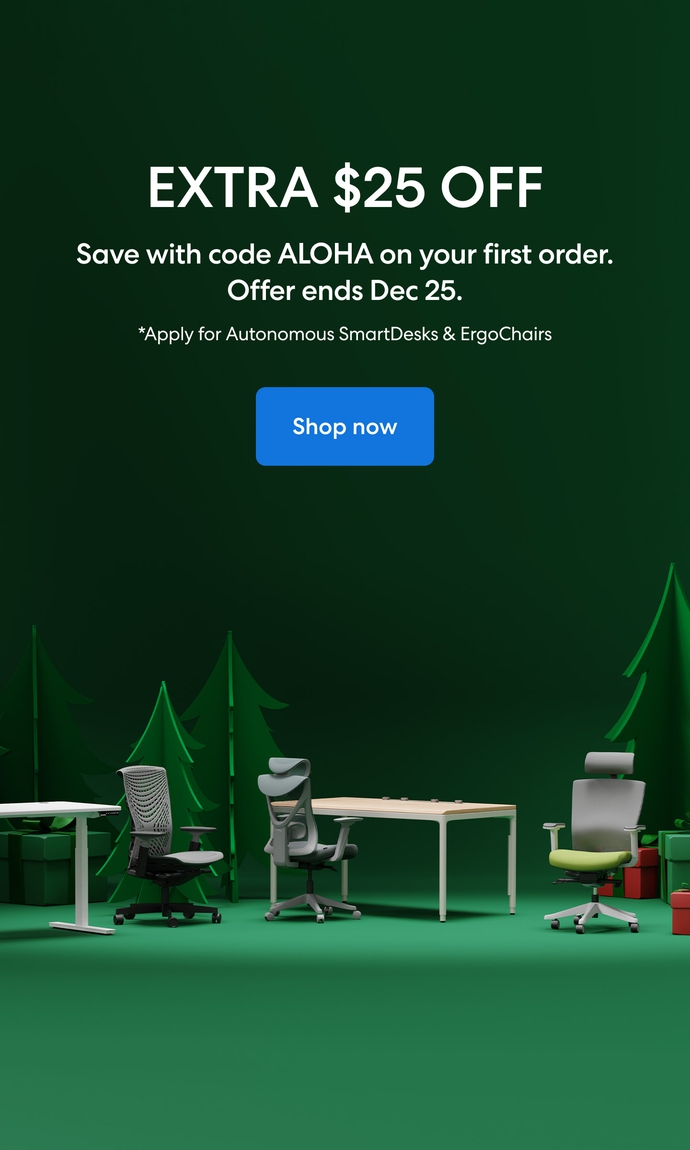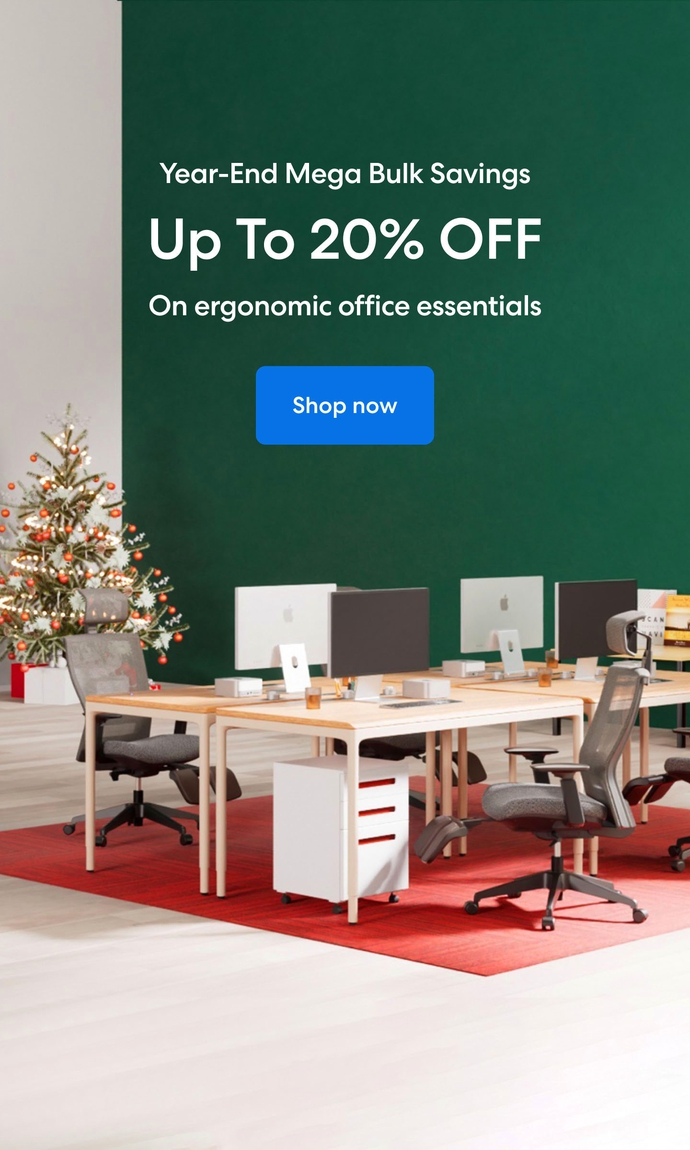 Subcribe newsletter and get $100 OFF.
Receive product updates, special offers, ergo tips, and inspiration form our team.