In any office, the most important thing is a comfortable ergonomic chair. Offices that provide good and comfortable chairs to workers are making a good decision because good and comfortable chairs will boost productivity and prevent back pain while increasing employee comfort. Choosing a comfortable upholstered office chair for the office is a wise decision.
How Should You Choose an Office Chair?
In contrast to seats that are fitted to your butts and not well padded, this upholstered home office chair is well-padded and spacious. You can adjust the arms to support your arms at rest or just put them in the right place. Our pick for the best-upholstered computer chair is ErgoChair Pro, which isn't adjustable everywhere. There are many types of Steelcase office/banker's chairs available. It will last your lifetime if you find one close to being ideal for you.
Leather Office Chairs vs. Genuine Leather Office Chairs
Compared to real leather, faux leather offers several advantages. The following are some of them:
Economical: Real leather is generally much more expensive than faux leather.
Durability: Durable and long-lasting, faux leather seems to be the best choice for furniture. Unlike genuine leather, it can resist stains and scratches. Leather cannot be cracked or peeled as it does.
Low Maintenance: It is usually possible to clean faux leather with warm water and a rag. The items of faux leather will not warp or crack since they do not retain moisture.
Realistic Quality: The grain, color, and texture of faux leather have been improved and modified to give a real-looking appearance.
Consistent Appearance: Because all the items are made from similar stock, faux leather will provide a uniform appearance.
Fashion: In addition to providing a wide variety of patterns and textures, faux leathers can also be printed. When it comes to decorating commercial or residential interiors, this fashion-forward approach can provide more options.
Easy to handle: It is easier to sew and cut faux leather than real leather. The needle marks on faux leather usually blend in seamlessly with the material, and threads tend to blend in less.
Cons of Faux Leather in Comparison with Real Leather
Faux leather does not breathe, stretch, or wear as real leather. The patina and luster associated with leather do not develop with faux leather over time. The material cannot withstand puncturing or tearing like genuine leather.
Elements of a Comfortable Upholstered Office Chair
Adjustability
The right office chair for your needs will enable you to create the ideal sitting position and eliminate those aches and pains you experience at work. Ensure your modern office chair has adjustable headrests, armrests, seat bases, lumbar supports, and back supports.
Armrests 
To sit comfortably, vertically movable chairs are required so that your arms are 90 degrees from your body. Furthermore, the armrests on the keyboard can be adjusted left, right, forward, or backward to fit different body types, allowing you to rest and type in the most comfortable position. Another important aspect to consider when buying the best budget office chair is a cushioned armrest that protects your Ulnar Nerve.
Seat base
Make sure the chair's depth and width are appropriate for you. When you sit comfortably, you should have your feet on the floor and your knees 90 degrees from your hips. It would help if you were sure the padded seat covers are easy to clean or can be washed, depending on what type you select. Ensure the mesh edges are as smooth and rounded as possible to avoid discomfort.
Adjustable Seating Depth
You can support your legs comfortably without digging into your knees or impairing blood circulation when the depth is right. You can never walk to the water cooler if your legs look like Bambi's. Choose a seat with a curved edge (waterfall edge) whenever possible.
Adjustable seating depth is an effective solution for providing effective back and lumbar support. As a result of being unable to find your seat, you may develop lower back spasms. On the other hand, too much forward seating can have a similar effect.
Backrest
An ideal upholstered executive chair would have an adjustable height or be tall enough to support your entire back. Mesh can provide a cool, supportive material, as mentioned above. You should also be able to adjust the height of the lumbar support to get the correct level of support for your lower back. Higher-end models have features that let you adjust the tension of the back support.
Buying Guide
Design
Seat height
A seat lift, or lever, allows it to be adjusted from 16 to 21 inches above the floor. So, one can select the best sitting position based on the individual's height. In order to sit in the ideal position, the feet must be flat on the floor, the knees should be horizontal, and the arms should be at the same height as the desk.
Seat width
To accommodate individual sizes, office chairs are usually wider than 17 inches and wider than 20 inches. This leaves plenty of room on both sides for a comfortable movement. There should be at least one inch of space on both sides of the seat so that the user can comfortably sit centered in the upholstered executive office chair.
Seat depth
The measurement from the front determines a seat's depth to the back. There is enough room for short or tall users to sit comfortably. The seat depth ranges from 15 inches to 17 inches. Seat depth can be adjusted to accommodate individuals' leg lengths by allowing them to slide forward or backward in the seat. If you are sitting, it is best to leave between the back of your knees and the edge of the seat approximately 2 to 4 inches (or 3 or 4 fingers width).
Armrest
Armrests support users' arms. With adjustable armrests, you can customize the height at which the armrest stands to lift the arms at the shoulders. So your neck and shoulders aren't overworked, and you won't recline. Armrests should also be adjusted so that they do not interfere with the desk when the most comfortable computer chair is pushed close to it.
Lumbar support
Lumbar support refers to the backrest of a chair. Quality office chairs will have adjustable lumbar support so that users can customize the back based on their individual lower spine curvature. Lumbar support is designed to reduce stress on the lumbar discs in the spine by pressing against the natural arch of the lower back. In addition to preventing back pain, proper back support allows your muscles to receive oxygen, which helps improve focus and energy.
Chair Material
Chair Frame
Computer chairs are also available with wood, plastic, and metal frames. The lightweight construction of plastic makes it easy to move the chairs. It is also more affordable due to its lightweight nature. Office chairs with wooden and metal frames are especially durable due to their sturdy construction.
Seat Cushion
The seats and backs of an office chair should be padded enough to provide long hours of comfortable sitting. A well-padded seat with breathable material, such as mesh, is preferable to a hard surface like vinyl. The seats of most office chairs are made of synthetic materials, which not only improve breathability but also regulate body temperatures. Most office chairs are upholstered in mesh rather than fabric.
Autonomous Employee Purchase Program

Are you looking for a decent upholstered office chair at affordable rates? Then our purchasing program might be the solution that you are looking for. You'll not only save a lot of money, but you'll also be able to benefit from extended free trials and warranties. But why stop there? Employees participating in our purchasing program get exclusive discounts on bulk furniture orders for their teams and colleagues when they use their company credentials.
Taking advantage of such a discount is a fantastic way to upgrade your office furniture while saving money simultaneously. Special benefits are only available to employees who purchase on behalf of their companies. Employee purchase programs aim to get offices and clients to make big and much-needed improvements that would otherwise be out of reach due to budget constraints or concerns over excessive costs.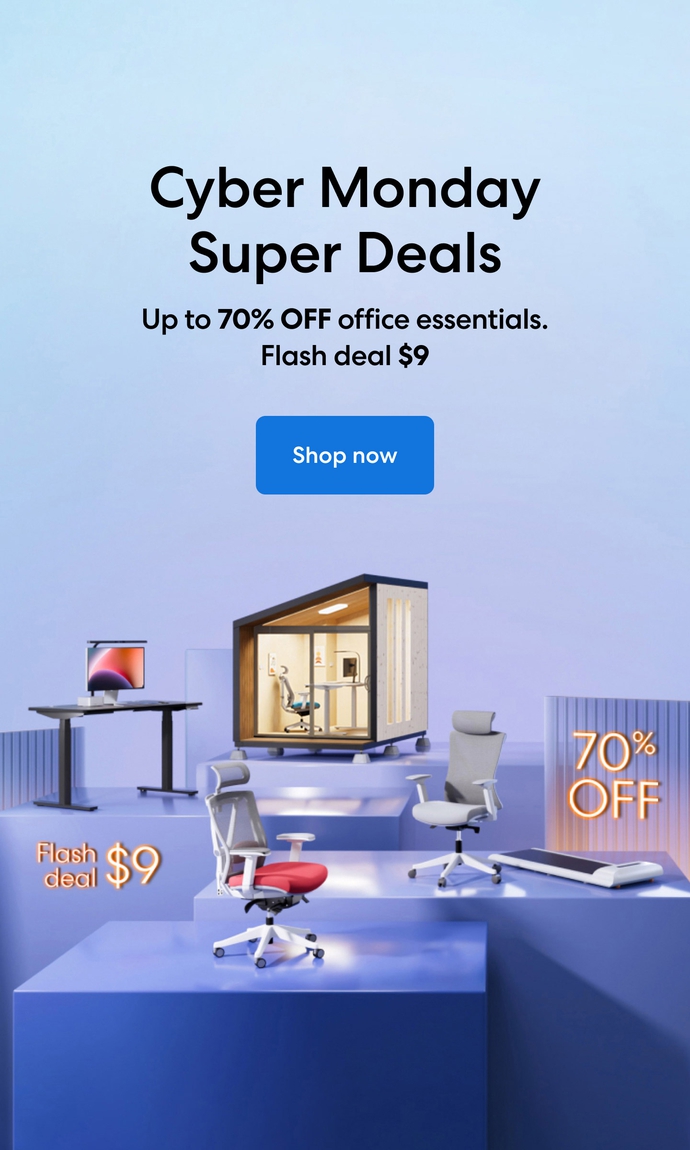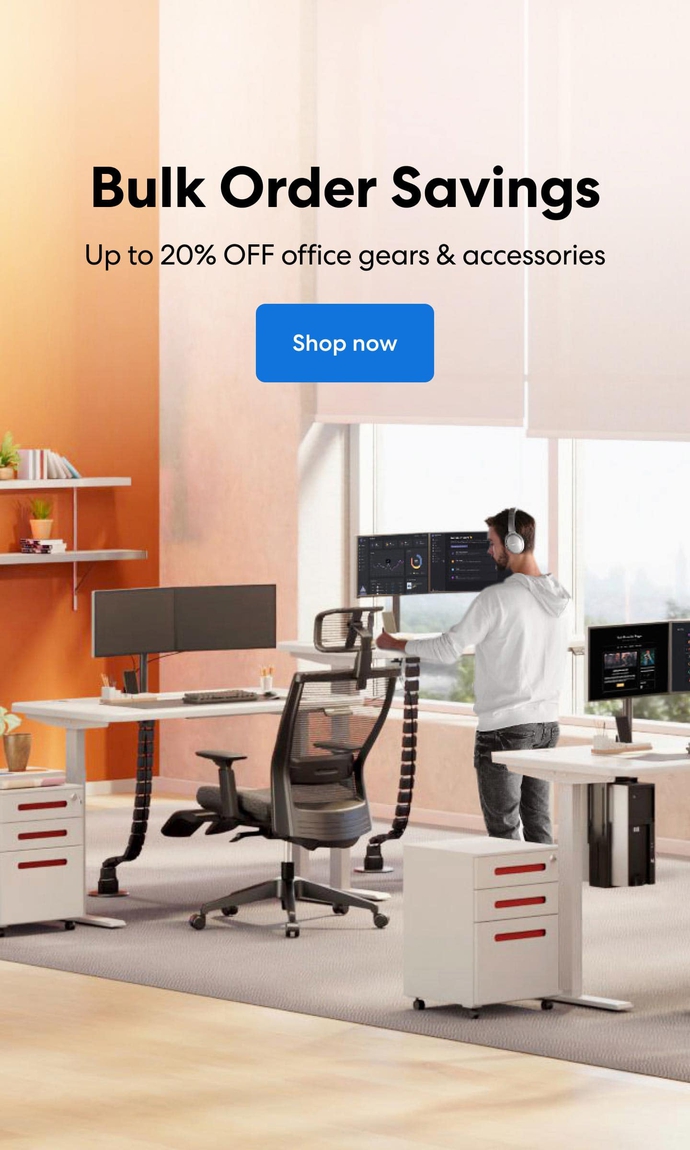 Subcribe newsletter and get $100 OFF.
Receive product updates, special offers, ergo tips, and inspiration form our team.