Every office worker in the world would love to have an ergonomic chair. That's because those chairs support your back and correct bad posture. That allows workers to work for extended periods with no damage to their backs. Yet, ergonomic chairs are expensive, and it's not easy to find the best budget office chair.  
Many people think that buying an inexpensive ergonomic chair is buying a low-quality product, but that couldn't be further from reality. Price doesn't always determine value, so you just have to find the best office chair type for you.  
Regardless of that, we understand it's not easy to find an affordable office chair on your own. We want you to work under the most comfortable conditions, so we are here to help you choose a not-so-expensive office chair for sale. Keep reading this article to know the 20 best budget office chairs for 2022! 
What Are the 20 Best Budget Office Chairs for 2022?
As we said before, it's not easy to find an office chair with all the ergonomic features you need for an affordable price. However, we are here to help you choose the best budget office chair for your workspace. 
Every chair in the following list is under $500, so don't worry about spending more than that. It's crucial to get an affordable office chair. Doing that saves money for other office items such as standing desks and accessories. That being said, here are the best budget office chairs: 
1. Autonomous ErgoChair Pro
Autonomous is popular among office workers because of the excellence of its products. Its products have everything an ergonomic product should have. That makes them an excellent fit for people who need to work for extended periods.  
One of the best office chairs for home is the Autonomous ErgoChair Pro. The ErgoChair Pro completely supports your back and neck while letting you adjust all its features. The good thing about being fully adjustable is that you can customize the chair to adapt to your body characteristics any time you want.  
What this affordable office chair does best is to correct your posture and prevent physical health issues. That makes it ideal for people suffering from back pain.  
2. Autonomous ErgoChair Recline
The ErgoChair Recline is another Autonomous chair that offers you amazing benefits in the short term. This product is more affordable than the previous one and offers all the essential features you need in an ergonomic chair.  
Back support, comfort, and adjustability are just some of the things that this Autonomous office chair for sale has to offer. What this chair shines for is its comfort. That's because it has a breathable back that supports all your back. Additionally, its reclining system makes breaks and phone calls more comfortable than ever.  
3. Autonomous AvoChair
If you are looking for a minimalistic design that protects the environment, then the Autonomous AvoChair is the best fit for you. This eco-friendly office chair has a curved and comfy design that adapts to your spine. This office chair for sale was designed to take care of the environment and remove all hard edges to improve comfort.  
Autonomous always looks to innovate with its new products. That's what they did with this affordable office chair! The AvoChair has a sturdy diecast aluminum alloy base. That lets its user adjust the discounted office chair's features and lock their preferences in just seconds.  
4. Furmax MidBack Lumbar Office Chair
As its name suggests, the Furmax MidBack Lumbar office chair focuses on mid-back support. A chair that provides you with optimal lumbar support is ideal to prevent any back issues from happening.  
Lumbar support is directly related to comfort. Being comfortable while working significantly reduces anxiety and stress, which boosts your productivity and promotes mental health. This chair by Furmax is also one of the most inexpensive on the list, so it's excellent if you are working on a budget. 
5. Hbada Office Task Desk Chair
Paying less doesn't mean giving up on your office's aesthetic. There are many alternatives on the market with appealing designs for your workspace. The Hbada Office Task Desk Chair is one of them. Its design looks modern and sophisticated, which makes your office look more professional.  
Regardless of that, its looks are not the only thing that makes the Hbada chair an excellent option. Its backrest and armrests help you stay in the correct position for your body. That keeps all kinds of physical issues away and improves your blood flow. This is also rated as one of the best sit-stand chairs and stools.
6. Flash Furniture Mesh Chair
It's not common to see a mesh swivel design for an ergonomic chair. This chair, like others on this list, has a breathable back. That helps you feel more comfortable while working. However, that's not what makes this product so good.  
Office workers love the Flash chair because of the number of colors they can choose for the chair. The Flash chair is available in 17 colors, so variety is not an issue with this item. Take all the time you need to analyze which color suits your office best, and don't hesitate to get this simple yet effective ergonomic chair. 
7. Elliana Velvet Task Chair
When talking about aesthetics, the Elliana Velvet chair is one of the best on the market. This modern-looking office chair for sale makes your workplace look more stylish and appealing to your co-workers and clients. Yet, looking luxurious and elegant doesn't mean the chair forgets about comfort and back support.  
The Elliana chair gives its user enough level of back support and comfort. It doesn't have the best lumbar support system on this list, but it still helps you prevent back issues and other health problems.  
Its padded armrests are one of the chair's strong points. That's because it helps its user stay in a comfortable position without jeopardizing its posture. 
8. Hommal Executive Leather Chair
Office workers, programmers, and gamers tend to purchase the same chairs and desks. That's because all of them spend a considerable amount of time sitting, so they need a chair that gives them back support to avoid health issues. The Hommal Executive Leather Chair is a popular product among office workers and gamers.  
This best budget office chair has anti-oxidation protection and a PU body made of leather. That makes it a resistant option that can stay with you for a long time without deteriorating. 
9. BestOffice Ergonomic Executive Chair
The BestOffice Ergonomic Executive Chair looks like a luxurious and expensive product. Fortunately, this affordable office chair is one of the most inexpensive on the list. Many people dislike ergonomic products because they have to take some time to assemble them. That doesn't happen with this chair.  
Anyone could easily set up this chair, so that doesn't take a lot of time from you. It's also comfortable to sit in, so it's worth considering the option. 
10. Wayfair Basics Ergonomic Chair
This chair has everything you need in an ergonomic product. A reasonable price, appealing design, and posture correction are what make this chair so great for office workers and gamers. The Wayfair basics chair focuses on comfort and spine health, so forget about back pain as long as you use this chair. 
11. Kelly Clarkson Home Aurora Task Chair
This is another best budget office chair for you. The Kelly Clarkson chair is similar to the Elliana Velvet we mentioned before. That's because their designs look alike and share some functions. Regardless of that, the Kelly chair is available in a decent variety of colors for you to choose from.  
This affordable office chair has an upholstery of a plush velvet material filled with mesh. That significantly improves comfort and makes working a pleasant activity. 
12. Dormeo Bristol Octaspring Office Chair
Keeping your body straight is the best thing you can do if you need to sit on a chair for hours. The problem with traditional chairs is that they make you curve your spine to be more comfortable. However, ergonomic products help you stay in an ideal position while being comfortable. 
The Dormeo Bristol Octaspring office chair for sale provides you with full back support. That support is fundamental to avoid physical health issues. Its elevated headrest makes it perfect for posture correction. That way, you can stay in a healthy position without damaging your body. 
13. Steelcase Series 1
You don't always need luxurious and elegant designs for an ergonomic chair. Your priority when looking for ergonomic products should be comfort and adjustability. The Steelcase Series 1 focuses on those two and gives you a minimalist and compact design with everything you need for your office chair.  
With a simple design, the Steelcase Series 1 gives you optimal lumbar support. This product also has armrests for improved comfort. It also comes with wheels so you can move through your office with no trouble. 
14. Alera Elusion Chair
The Alera Elusion Chair is another example of an excellent and best budget office chair with a simple and minimalist design. However, its design is made to promote back health and boost your productivity, creativity, and overall work performance.  
This affordable office chair has a waterfall-edge seat cushion that makes sitting on the chair a unique experience. That also improves your leg blood circulation, so it helps you feel more active and comfortable for the rest of your day. 
15. IKEA Markus Chair
IKEA is not that popular for its ergonomic products. However, it has some interesting chairs such as the IKEA Markus that help people feel more comfortable while working. When talking about high-back office chairs, the Markus chair is one of the best among all.  
Apart from its high back support feature, what makes this product better than other options because of IKEA's customer service. The company is open to help you with whatever you need about the chair, so don't hesitate to contact them. 
16. Branch Daily Chair
As its name suggests, the Branch Daily chair is excellent for daily use. Office workers who need to work all week love using this office chair for sale due to its comfort and adjustability. This item is highly lightweight, so moving it from a place to another is no trouble.  
You have available the essential customizing features regarding height and seat tension, so don't worry about that. 
17. Sihoo Ergonomics Office Chair 
This best budget office chair has one of the best spring lock tilt mechanisms on this list. The Sihoo Ergonomics Office Chair's back breathability and lower back support make it an excellent option for office workers. You can take out the armrests anytime you want, so you can change the way you sit depending on what you want at the moment. 
18. HON Ignition 2.0
The HON Ignition 2.0 is a small office chair that has enough ergonomic functions to make working a more pleasant activity. This affordable office chair has the basic adjustment possibilities of an ergonomic product and an airy mesh back that improves your back's airflow. 
19. Fully Desk Chair
If you want a resistant and durable chair, then you should consider getting the Fully Desk Chair. This discounted office chair\r by Fully is one of the most lightweight on the market, so it's ideal if you want a light product. The sturdy aluminum base makes it perfect for heavy-duty purposes. 
20. Branch Ergonomic Chair
At last, but not least, we have another Branch best budget office chair. The Branch Ergonomic chair shines for the same things as the Branch Daily chair. However, this is a more expensive alternative, so we recommend you only go for this one if it fits your budget.  
Adjustability is the best thing about this discounted office chair. You can customize its height, tilt, armrests, and lumbar support. That way, you can take all the time you need to make this product the best chair for you. 
Conclusion
As you could see, there are plenty of affordable ergonomic chairs on the market. You don't need to buy the most luxurious and expensive chair to have an office item that offers you back support and decent adjustability.  
If you need to buy an office ergonomic chair and are working on a budget, pick one of the chairs on this list and enjoy the money you saved from that investment! Remember you can always use that money to buy other items for your office.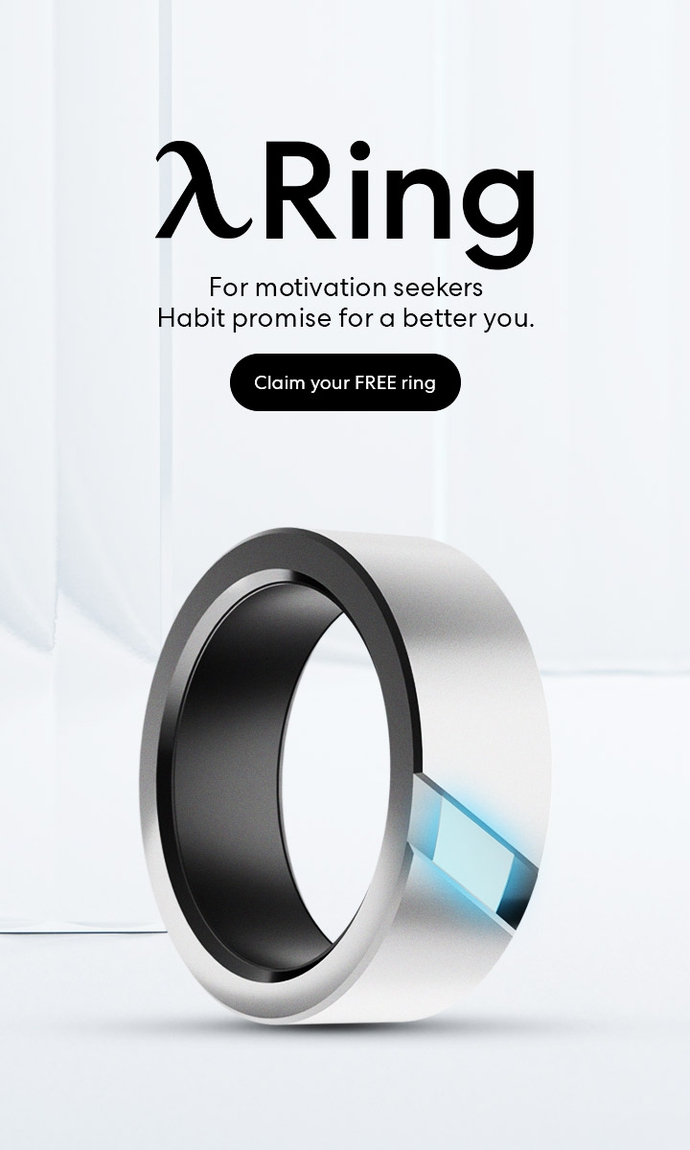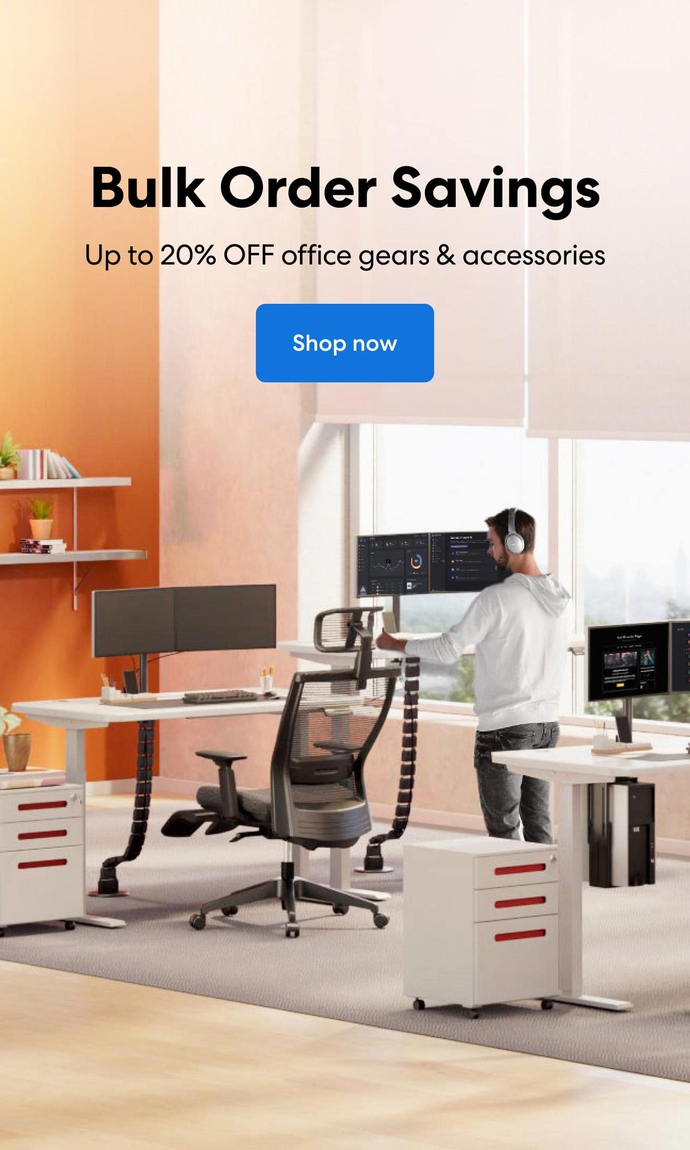 Subcribe newsletter and get $100 OFF.
Receive product updates, special offers, ergo tips, and inspiration form our team.