Smart Products
Office Chair Mats for Carpet: Top List & Buying Guide

Autonomous
|
Mar 6, 2023
4,901 Views
When you think of a chair, you may see a stationary element of furniture. Yet, practically, an office chair moves so frequently that it can damage your floors or cause stress deterioration. The answer to this implicit problem lies in choosing chair mats that perfectly align with the nature of your floors.
Read on to find all the information you need to make the right decision for your flawless carpets!
How Does A Chair Mat Prevent Damage To Your Carpeting?
When choosing chair mats for carpet floors, you can rest assured that the placemat's top surface will suspend the chair above the piling.  The elements in place for grip have a design that ensures your carpeting does not develop undesirable grooves or furrows.
Chair mats for carpeted floors feature unique studs or nubs that securely clutch the carpet. These also have cleated backs that make them interchangeable with chair mats for hard floors.
The mats for carpeted floors are different than those meant to protect wood floor from rolling chair.
Choosing Chair Mats: Three Critical Factors
Chair mats are an unquestionably valuable addition to your workspace for an additional ergonomic edge. They protect your carpeting and offer better mobility. When you're buying a office chair mat for your carpeted floors, there are three critical factors to keep in mind:
The material of the mat
The type of carpeted floors you have- it will dictate the thickness of the mat
The total size and layout of your workspace, hence the size and shape of the mat
In addition to these three factors, it is best to account for the arrangement of other furniture in your office. You must also note the prospective load the mat will have to bear daily to secure durability.
Office Chair Mat Buying Guide
Take a closer look at the three critical aspects and more in the office chair rug mat buying guide below.
Material
The first element you need to review when buying mat for office chair is the material. It should fall in smoothly with the type of carpeted floor you have. Each placemat has a different build, pattern, and make- with varying mats for different carpet thicknesses.
Generally, the most economical office chair mats for carpet floors use PVC or other kinds of vinyl for their construction. However, their longevity is questionable. They also fail to shield your carpeting from the lumping impact of castor wheels in the long run.
Another slightly more expensive class of office chair mats for carpet uses polycarbonate, a long-lasting polymer. The material prevents cracking and crimping, with the nubs griping the carpeting more securely than PVC.
An alternative to polycarbonate is tempered glass. These mats offer excellent functionality, but their costs can be hard on the wallet.
Besides this, it is not unusual for chair mats to use natural resources like sisal, bamboo, and wood.
Type Of Carpeted Floors
This chair mat buying guide aims to help you find a mat that sits firmly without sinking into your carpeting. There are four main types of carpeting based on depth that influence this.
If your mat is too thin concerning the carpet's depth, your chair will lose its footing. Here are the typical carpet heights:
Low Pile Carpets: Below ¼ inch
Standard Pile Carpets: Up to 3/8 inch
Medium Pile Carpets: Up to ½ inch
High Pile or Plush Carpets: From ½ inch to ¾ inch or more
If your workspace has low pile carpeting, the chair mat's thickness should be up to 1/8 inch.
For carpets with a standard or medium pile, chair mats with a thickness extending to 3/16 inches will be suitable.
In the case of high pile or plush carpets, the chair mat you choose should be more than 3/16 inches at the very least.
The thickness of office chair mats varies from brand to brand. So, make sure you refer to the brand's thickness guide before making a purchase.
Are You Unsure Of Your Carpet's Height?
If you're uncertain of the type of your carpet, there's no need to worry. You can use the easy method below to measure the height:
Find a relatively thin paperclip and open one of its ends
Insert the open end of the paperclip into the carpet as well as the pad, reaching down to the subfloor
Make sure the paperclip is strictly vertical while you insert it into the carpet
Mark and measure the section of the paperclip that entered the carpeting
Layout Of Your Workspace: Mat Size
The process of choosing desk chair pads for carpet includes evaluating your overall floor space to find the appropriate shape and size.
Account for the dimensions of your desk, the size of your chair, and the extent of your movements. Include other furniture in the room as well, such as an office desk or bookshelf. It will help you measure the available space that you want to cover with a chair mat.
There are several shapes of chair mats. Some of the are as follows:
Rectangular or Square
Single-Lipped (The lip extension may be at the front or the back)
Double-Lipped
Extensions on Either Side
Modular
Most brands will offer customized sizes and shapes of office chair mats for your carpeted floors. However, the standard minimum size is 30 x 46 inches, with the most common size being 36 x 48 inches. Larger standard sizes are available too, but these often come with a heavier price tag.
When buying mat for office chair, try not to buy a piece that is so large you need to place other furniture over it. Similarly, one that is too small may cause your chair to roll off the edges and create inconvenience.
Endnotes
Office chairs and carpeted floors are excellent assets to a workspace- though they may not be a match made in heaven! With office chair mats for carpet, you can utilize these assets to the best of their functions without worrying about damage or discomfort.
You must account for the material, the type of carpeted floors, and the workspace's size when choosing desk chair pads for carpet. The right chair mat is bound to be the best friend of your ergonomic office chair!
Top 10 Office Chair Mats for Carpet
1. Evolve Clear Office Chair Mat for Carpet
Evolve clear office chair mat is best in terms of protecting the carpets underneath desks. The carpet is made with PVC and is available in sizes ranging from 33 inches to 45 inches wide and 44 inches to 60 inches long. You can select one depending on the size of your furniture overall area you are looking to cover. These carpets have rounded corners which reduces the risk of furniture rolling off. The material of the mat is around 0.11 inches thick, allowing the chair to move freely without getting stuck in the carpet.
2. OFM Office Chair Mat for Carpet
OFM office chair mat is a budget-friendly solution for your office furniture. The mat is made of polyurethane, with a lip of around 36 inches wide and 48 inches long. The large size covers almost all of the furniture in the office. The lip on the top works effectively by consuming less space and getting under the desk to lock it in its position, and protecting the carpet beneath.
3. Sillamate Office Chair Mats for Carpet
The Sillamate chairs come in a pack of two to make room for multiple chairs at once. The gripper above the mat holds the chairs firmly over a 2.16 mm inch thick material. The desk chair pad for carpet works perfectly with a low pile carpet that is around ¼ inches thick. It helps the grippers beneath the mat to make a tight grip on the carpet.
4. Dimez Clear Rectangle Office Chair Mat
Dimez clear rectangle mat is made with high-quality weather-resistant material, which not only makes a fine grip with the swivel office chairs but also efficiently protects the floors beneath. The mat is 46 inches wide and 60 inches long; however, there are some other sizes available as well.
5. Amazon Basics Heavy Duty Office Chair Mat
Amazon Basics heavy-duty chair mat for carpet floors is built with polycarbonate, an impact-resistant material made specifically for thick carpets and wood floors. The surface of the carpet can resist up to 500 pounds of furniture, making it ideal for offices that work with heavy desks and chairs.
6. Marvelux Heavy Duty Polycarbonate Chair Mat
For ultimate carpet protection, you must get a Marvelux heavy-duty polycarbonate mat. The durability and strength of this mat are incomparable, and it works best on carpets with a thickness of up to half an inch. Another benefit of using the office chair rug mat is the variety of sizes it offers. You can get 48 by 30 inches, 48 by 36 inches, 53 by 47 inches, 51 by 48 inches, and 60 by 48 inches mats. The overall thickness of the mat itself is around 2.54 millimeters.
Amazon Basics heavy-duty mat is built with polycarbonate, an impact-resistant material made specifically for thick carpets and wood floors. The surface of the carpet can resist up to 500 pounds of furniture, making it ideal for offices that work with heavy desks and chairs.
7. DoubleCheck Products Office Chair Mat
DoubleCheck Products mats are made for thick carpets. They are built with polycarbonate thermoplastics, which makes the overall thickness of the carpet around 0.125 inches. Moreover, you can find this variant in only one size – 48 inches long and 36 inches wide. However, one benefit you will get is that you can choose from both lips or without lip variants.
Amazon Basics heavy-duty mat is built with polycarbonate, an impact-resistant material made specifically for thick carpets and wood floors. The surface of the carpet can resist up to 500 pounds of furniture, making it ideal for offices that work with heavy desks and chairs.
8. Mount-It! Clear Desk Chair Mat
Mount It! clear desk chair mat is made specifically for hardwood floors. The mat comes in at a size of 47 by 35.5 inches, allowing you to cover most of the furniture in your office. Moreover, it has a non-slip surface that allows the chairs to move freely over the mat and the lip at the front.
9. Rug Chair Mat by Anji Mountain
Rug chair mat is another great option for low-pile carpets and hardwood floors. The mat comes in only one size – 36 by 48 inches, made with high-quality polyester with PVC core. One major benefit of using these carpets is the variety of designs and textures to choose from. You can find around 16 designs, with all having a unique vibe to them. You can use these mats on concrete floors, laminate, linoleum, and tile surfaces as well.
10. Mushyn Office Chair Mat
Mushyn office chair rug mat is ideal for offices with heavy furniture such as small standing desks. Moreover, the mat is CA PROP 65 compliant, meaning that it is free of heavy metals and phthalates. Another attractive feature of this product is the anti-fatigue foam, which reduces the pressure on your feet and allows you to work for longer without getting tired.
Final Thoughts
In conclusion, selecting the right office chair mat for carpeted floors is essential to ensure the longevity of both the carpet and the chair itself. The buying guide has highlighted key factors to consider, such as material, size, thickness, and shape, to make an informed decision.
By choosing a chair mat that suits your specific needs and complements your workspace, you can enhance mobility, protect your flooring, and create a more comfortable and productive work environment. Investing in a high-quality chair mat is a small yet significant step towards promoting ergonomics and maintaining the condition of your carpeted floors for years to come. Happy mat shopping!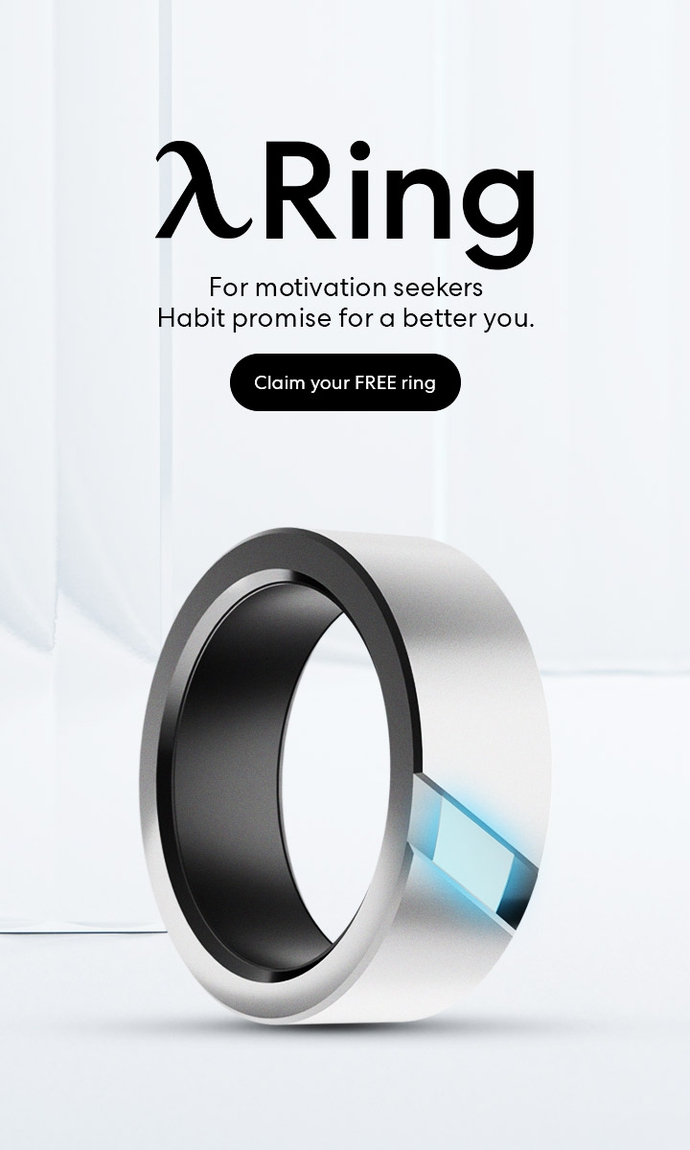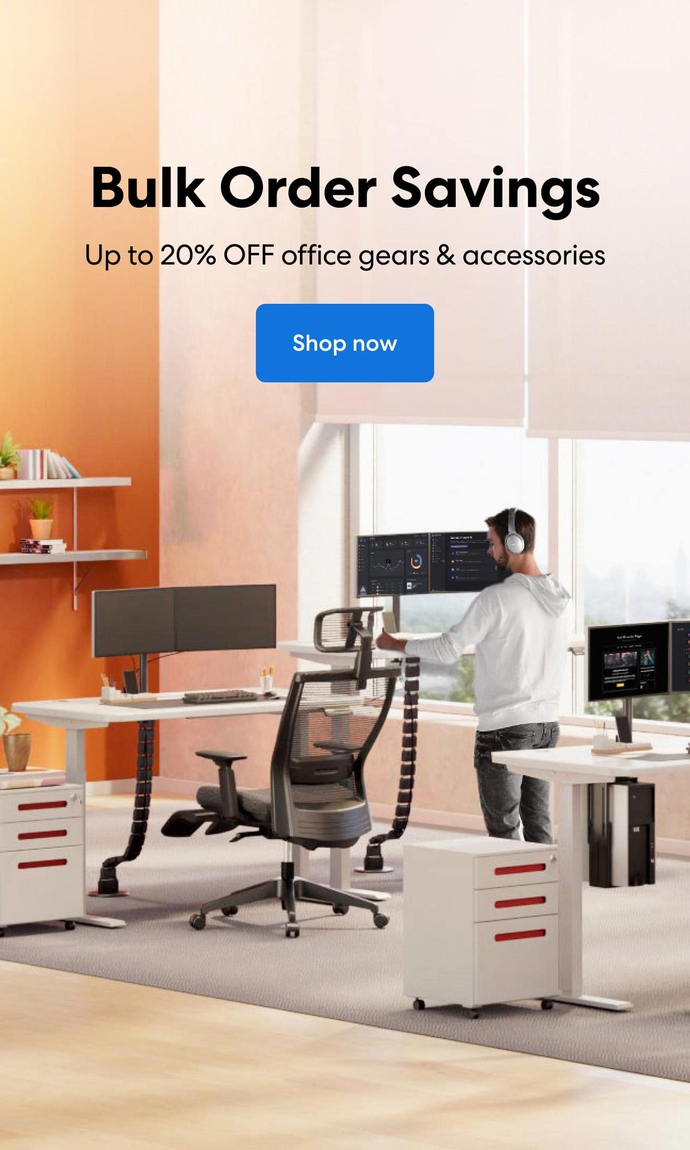 Subcribe newsletter and get $100 OFF.
Receive product updates, special offers, ergo tips, and inspiration form our team.