Smart Products
Genuine Leather: How to Clean a Genuine Leather Office Chair?

Autonomous
|
Jun 22, 2022
1,206 Views
Genuine leather office chairs have always been popular. It's typical for executive chairs to be covered in leather, whether genuine or fake. Although most brands have started using faux leather for their ergonomic computer chairs, many companies are still providing people with genuine leather office chairs.
However, how do you know that the chair you've purchased is made of genuine leather? There are a few tricks you can learn for that.
This article will guide you through everything you need to know regarding genuine leather, including how to identify it and differentiate it from fake leather.
What is Genuine Leather?
Genuine leather comes from animals. It has a very characteristic smell, making it easy to spot even if the piece you have in front doesn't seem to be faux leather. Furthermore, genuine leather is porous and often has imperfections throughout its surface. It should be easy for you to "spot" many pores if you take a close look at the item's surface.
Again, since genuine leather is an animal compound, you're likely to find stretch marks, wrinkles, or even veining. Every piece made of leather looks different, and it often has imperfections. Therefore, you can easily spot synthetic leather if you consider that the finish is "too perfect."
Genuine leather is also quite flexible. It's possible to stretch it without it receiving major damage. If you try the same thing with synthetic leather, you will end up destroying it. 
Uses of Genuine Leather
Some of the best budget office chairs are made of genuine leather. It is also possible to find cross-legged office chairs. The uses of genuine leather are wider than office chairs, though. You may also find clothing, footwear, and even sports equipment. If you can imagine it, it probably exists.
How to Identify Genuine Leather
We've already mentioned some of the characteristics that you can commonly find in genuine leather. However, here's how you can identify genuine leather and differentiate it from synthetic leather.
Before we start, try reading the label and see what it is made of. If you find terms like "synthetic" or "PU," then you can be sure that the chair or any other piece of furniture you have at hand is not made of real leather.
Try smelling it

. Real leather has a very characteristic odor. It doesn't smell like chemicals or plastic, and it's quite easy to spot. This is the first clue you have to find out if a particular piece of furniture is made of genuine leather.

Touch it

. Synthetic leather tends to feel quite soft and too perfect, almost like plastic. However, genuine leather is imperfect and tends to have a particular texture. You should also be able to find pores, scars, or even stretch marks if you take a close look. After all, it's an animal compound.
These are some of the characteristics you can easily identify if you're trying to find out whether the piece you have in your hands is made of genuine leather or not.
How to Clean Genuine Leather
Genuine leather can be quite delicate. Hence, if you own a genuine leather computer chair, here's what you can do to clean it and keep it protected against harm in the long run.
First, mix vinegar and water in equal parts (50-50).

Then, use a microfiber cloth and dip it in the solution.

Use it to clean the surface of the leather in a circular motion, so you can start wiping off the dirt of natural fibers.
You can use this solution to clean leather in general. You can do this whenever you notice that your genuine leather swivel chair has started to get dirty. However, if your piece of furniture has suffered major damage, such as stains, please note that you may have to recur to other techniques.
Top 5 Genuine Leather Desk Chairs
1. Aneira Genuine Leather Task Chair
This genuine leather office chair has an impressive 220 lbs weight capacity. It is made of genuine brown leather and has a total weight of 49 pounds. It has a vintage look and is quite comfortable. It has all the practical ergonomic features you need to be comfortable throughout your work sessions. Besides the light brown color available, you can also find a "darker" shade.
2. Geiger Clamshell Task Chair
This genuine leather task chair has a modern look and is tall enough for it to keep your whole back straight and supported while you're working. It is available in two frames, one made from Walnut and another made from Ash. It includes a swivel and casters to help you move around the room.
3. Forbes Genuine Leather Executive Chair
This genuine leather office chair has an overall weight capacity of 395 lbs. Furthermore, it has a minimalistic aesthetic and a curved back that will help you maintain your back fully supported at all times. It is quite robust and durable. You can be sure that this genuine leather computer chair will accompany you for a long time.
4. X Chair X4 Leather Executive Chair
This chair includes an office chair neck support for those who like taking a break now and then while working. It has an unusual façade, but it is quite comfortable.
5. Gates Genuine Leather High Back Executive Chair
The last genuine leather office chair on the list is the most comfortable. It has thick padding and cushioned armrests. Hence, you can be sure that you'll be quite relaxed while working on your responsibilities. It has an impressive weight capacity of 395 lbs, making it perfect for people of all sizes.
Autonomous Employee Purchase Program

Do you want to upgrade your current office setup? You can get everything you need at a special price through the Autonomous Employee Purchase Program.
The employee purchase program will allow you to obtain office chairs, desks, and other office equipment (including accessories) at special pricing. All you need to do is request it, and we'll get in touch with your company to take care of the rest of the process.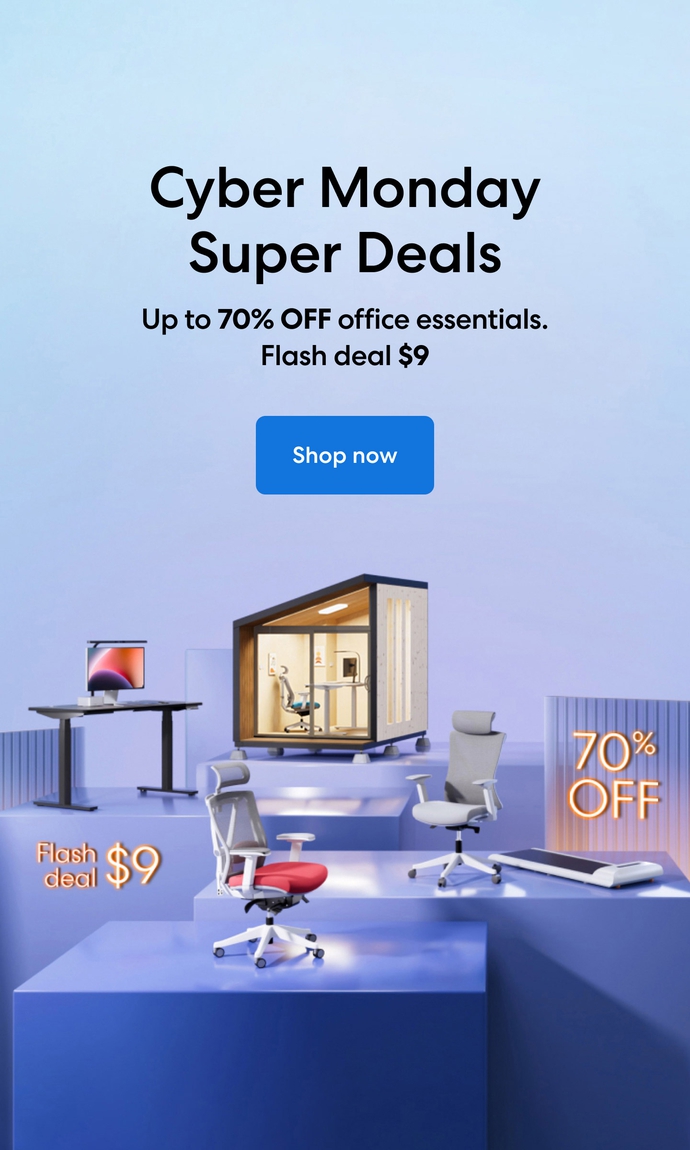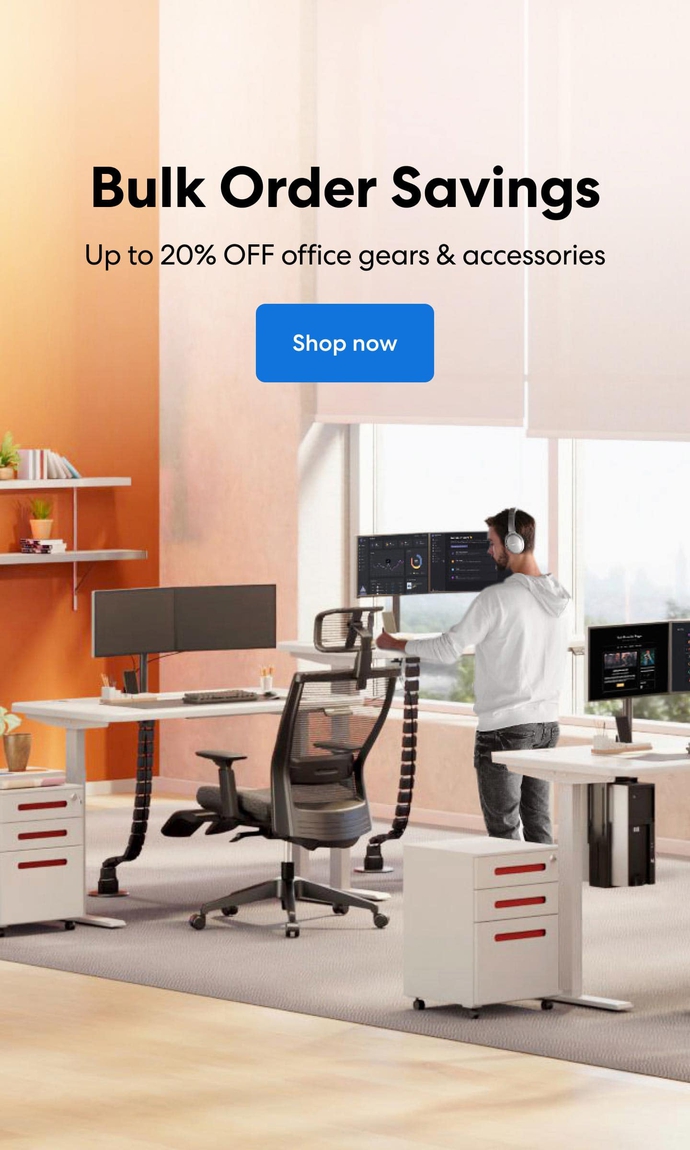 Subcribe newsletter and get $100 OFF.
Receive product updates, special offers, ergo tips, and inspiration form our team.