If you have been exploring a new job as you move up or laterally, the chances are high that you have considered what employee benefits companies are offering.  A study by Glassdoor shows that at least 80% of employees are looking for employee perks rather than a pay rise. 
The most recent study is the 2019 Employee Benefits Survey. The Society administered this for Human Resource Management (or SHRM) in April of 2019.  This study reports that only up to 3% of organizations decreased employee benefits since 2018; 97% of companies only increased or stayed stable on their employee benefits. Amazing, isn't it?
Well, large organizations like Google, Citibank, and more are known to woo their potential employees by including employee benefits packages. How about the smaller ones? What are the most common benefits packages that they offer?  What would a small business benefits package look like for their employees?
Here is our research on employee benefit trends. 
Common Small Business Benefits Packages
1. Health Insurance
A study  by Fractyl for Harvard Business Review  identifies the need for health insurance as the top choice by employees. Why? The average costs of health insurance range between $6435 to $18142 for an individual or a family, respectively.  A high of 54% of respondents said they would consider this benefit an important element for their job/career move decision.
Most large companies can easily manage to pay the premium for health insurance for employees. This is possible because of their large size and the subsequent rates they may be able to manage with their service providers. However, the premium could be a limiting factor in offering this as an employee benefit for small businesses.  Hence, some employee benefit packages for small businesses may need employees to co-pay as the employer pushes the service providers for a better catchment pool and pricing.
2. Health Plans
Most organizations are offering different types of health plans. While some reimburse their employees for joining a health club every month, others reimburse the employees for buying health equipment for their use. Post the pandemic, this kind of employee health benefits package is on the rise. Many companies offer an employee purchase program for such equipment. Offerings under the scheme could mean attractive prices and better terms and conditions that a company has negotiated with certain vendors.
With a company showing a larger interest in their employees' health, employees are happier with the care and efforts put into their well-being. This expectation has only increased upwards, especially during the pandemic.
3. Employee Assistance Programs
Even before the pandemic, many progressive organizations were offering an Employee Assistance Program. Such programs are for the mental and emotional wellness of employees.  A third-party recognized service provider is accessible to employees as a helpline to talk/discuss any personal or work-related concern. Employees may be offered counseling services either individually or for their family members. At times, depending upon the nature of help sought, the entire family may be called in for a counseling session. All information is required to be kept confidential unless there is a threat to life or an employee confesses to breaking the law.
During the pandemic, companies have increased mental health sessions for employees and their families. In certain cases, small businesses have had trained instructors hold classes for fitness, light exercises, or a video conference call. Employees and families have benefited from such practices. Employee benefits for small businesses could easily offer such employee assistance programs.
4. Retirement Pension [or 401(K)]
Many companies are required to offer a retirement pension plan.  Both the employer and employee contribute a certain part of the income to this retirement plan.  This could be a brilliant contingency fund. Some folks may not agree to this and may want to invest their money elsewhere for better returns.  After all, it's a personal choice.  Companies are using such employee perks for retention.
5. Paid Time off
This is another perk you should input in your small business benefits package. Most employees are seeking paid time off. This could be both – annual leave and medical leave when unwell. This was not a top need for those employees who do not have kids. They are happier taking a higher compensation home.
Hence, many companies have started offering a limited sum of employee compensation as variable pay. Companies may limit this amount as per their decision. A host of benefits fall into this category, and an employee has a choice of picking up one or more benefits of their choice.  Of course, this is subject to the limit prescribed by the company.
Such choices offered may not be taxable, depending upon how it is woven into the compensation package.  Even small business perks will need to include paid time off to attract employees.
6. Flexi working
Another study by Flexjobs found that more than 91% of respondents who had children searched for jobs that could offer them flexible working. Why? With both parents working, the upbringing of children was affected. This need for employee benefits increased, especially during the pandemic  Only 4% of these working parents mentioned that they were concerned that flexible working could affect their long-term career plans. Woah! That sounds like a tough decision already!
7. Remote Working
Those on remote working are being offered special pricing to help them set up a home office. Such perks for work from home offer various things, including a standing desk and an ergonomic chair for your home office set-up. The costs are either picked up by a company or are co-paid by employees. The purpose is to ensure that employees are happy, comfortable, and productive as they work from home. This also puts them at par with the kind of furniture available for workers operating from a central office.
8. Childcare Benefits
With both parents working, children are left unattended. This leads to employees being worried and not being at their best. Some states may have a mandatory child care benefit plan, while others may not. Companies recognize the need to provide child care benefits that attract potential employees to join and pursue a career with the company. Small business employee benefits may or may not include this.
Autonomous Bulk Order Program
Autonomous Bulk Order Program is a groundbreaking program of Autonomous - your gateway to seamless and efficient office furniture procurement! At Autonomous, we understand the unique needs of businesses aiming to create productive and inspiring work environments without the hassle of managing individual orders. With our Bulk Order Program, you gain access to a streamlined and cost-effective solution for acquiring top-quality office furniture in large quantities.
Whether you're furnishing a startup, a rapidly growing company, or a well-established enterprise, our program is designed to cater to your specific requirements. Explore an extensive selection of ergonomic chairs, height-adjustable desks, storage solutions, and more, all crafted to enhance comfort, productivity, and wellness in the workplace. Experience unparalleled convenience and professional support from our dedicated team, ensuring a smooth and effortless process from order placement to final delivery.
Elevate your office furniture sourcing experience with the Autonomous Bulk Order Program today!
Summary
Employees have realized the need for perks and benefits more than just salary in terms of cash or money. Some of these small business benefits packages help you as an employee save your taxes. On most others, companies get corporate discounts and better pricing than an individual employee cannot manage. Employers have also found this to be a lucrative way to attract and retain talent.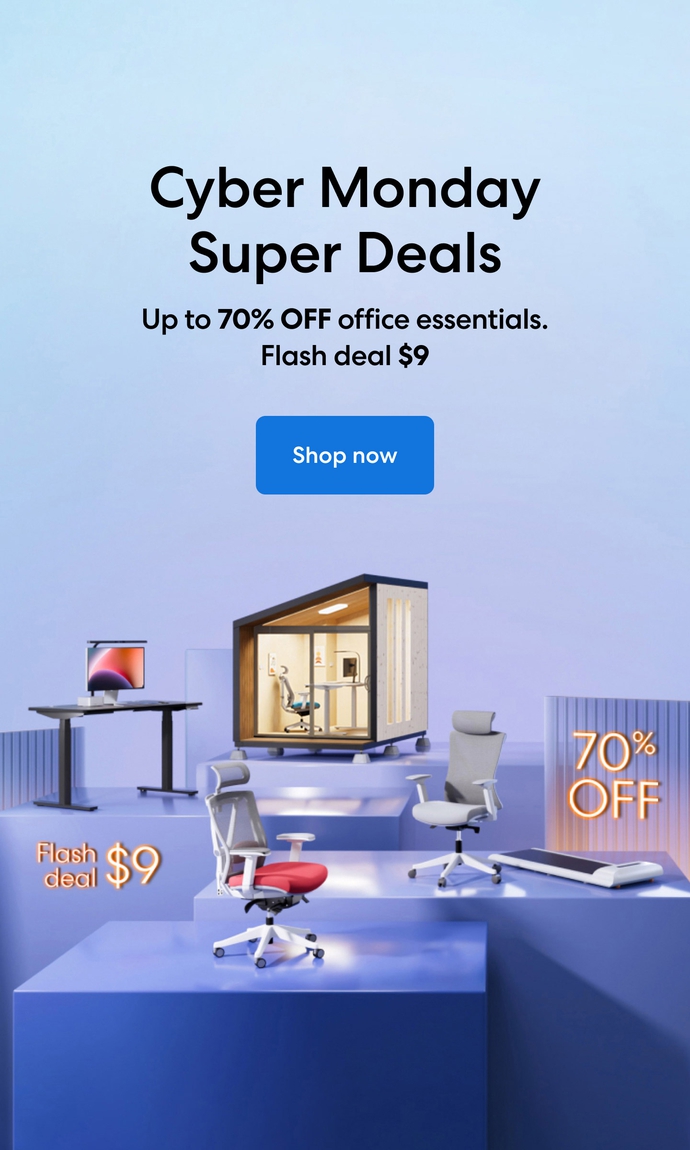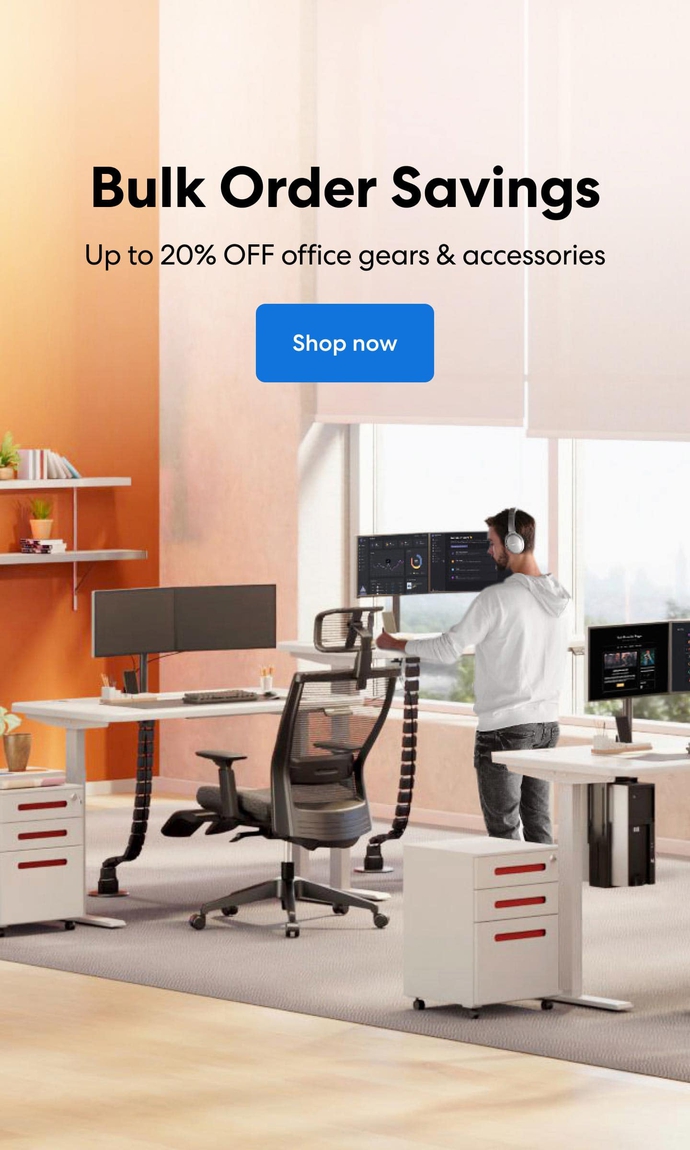 Subcribe newsletter and get $100 OFF.
Receive product updates, special offers, ergo tips, and inspiration form our team.