Smart Products
A Complete List of Studio Equipment: 30 Items You Really Need

Autonomous
|
Sep 29, 2022
1,944 Views
Do you want to produce like a pro even when at home? If so, you need an efficient studio set-up with all the music and recording essentials! 
Luckily, there is no better time to have a personal recording studio. Thanks to technological advances, creating and producing music at home could be easier than ever. 
If you plan on doing it, you only need determination, creativity, and high-quality studio equipment. Do you know where to find these things? Here's the answer! 
Read on and find a comprehensive list of the 30 items you can add to the new workroom!
30 Studio Equipment You'll Need for Your  Studio Setup
1. AirHook Open-Ear Wireless Headphones by MEE audio
If you are looking for quality music studio equipment, you cannot forget your headphones! There are many options in the market, but MEE audio has one worth considering. 
Because they stream audio directly into the ear without blocking outside sounds, these are the best open-air headphones for those hoping to improve communication skills or increase their safety during recording sessions. 
This device has other nice features, including improved audio quality, a built-in high-quality microphone, background noise reduction for phone calls, and access to SIRI or Google Assistant buttons. 
2. TREBLAB X200 Digital Voice Activated Recorder w/Password
What about a recorder? Although these devices did not provide high-quality results a few years ago, technological advances have benefited them. 
Now, you can find models with highly sensitive microphones that allow you to enjoy clearer recordings from distances of 60 meters or more.
One of them is the TREBLAB X200 Digital Voice Activated Recorder. In addition to promising clear and precise recordings, this little device starts and stops automatically when the sound appears. 
In addition, this mini recorder has a large internal memory capacity, saves files at low power, and has password protection! 
3. Pixio Monitor PX275C Prime
Another of the essentials if you want to set up a recording or music studio at home is a good monitor! Do you know where to find it? Don't worry! Autonomous has a top recommendation for you. 
The Pixio gaming monitor has a 27-inch WQHD edge-to-edge IPS display for a visual experience like no other. 
Furthermore, this monitor promises a high pixel density with a resolution of 2560x1440p without sacrificing performance. 
Thanks to its 100Hz refresh rate and 4ms response time, this device makes graphic design and editing smoother. Therefore, it is a good choice if you need to create visuals or use programs to mix audio content. 
4. Movo Universal USB Lavalier Microphone
If you want a desktop microphone with a design more similar to traditional ones but with modern features, you should check out this option. 
This easy-to-install Movo microphone promises clear sound for video tutorials and other types of audiovisual projects. 
Do you have to meet with your team but don't want to get out? It also works for video calls through web conferencing apps such as Skype, Zoom, and Hangouts. 
Additionally, this lavalier microphone is compatible with many devices, including smartphones, computers, recorders, cameras, and more! 
5. Pixio Gaming Screen PXC327
Many options are also available if you are looking for more modern monitors. Autonomous offers Pixio Gaming Screen PXC327 to those who want the best studio equipment bundles and accessories. 
Pixio, the renowned brand behind this 32-inch curved screen, promises a 165Hz refresh rate and a 1ms response time for those who need the best performance while editing or mixing audio recordings! 
6. ALC Wireless Full HD Webcam
If you plan to create the perfect home studio, you also need a webcam. Do you know the best options on the market? Here's one you should check out. 
This webcam with a wireless microphone gives an 80⁰ viewing angle, which is very useful for those who work remotely but need to stay in touch with the rest of the team. 
Furthermore, this device has a full HD 1080p video resolution and enhanced connectivity options. You only have to plug it into your computer's USB port, and that's it! 
7. DeltaHub Deskpad: Minimalistic & Anti-slip
In addition to electronics, you need some office accessories to make your work in your home studio more comfortable. 
Therefore, you should check out the products that DeltaHub has for you! One of the best is its minimalistic and anti-slip pad. 
With this handy and stylish accessory, you won't have to worry about your keyboard, mouse, or laptop moving around. 
8. Sketchboard Pro - iPad Stand for Artists
If you plan to build the best home art studio setup or just want to do some illustrations for your next project, you might also need an iPad stand. 
Apple's iPads are the most popular devices for illustrators! Therefore, if you want to feel better while drawing, you can get the Sketchboard Pro to snap this device to a flat, optimized working surface. 
This iPad stand was created by artists for artists! You cannot forget this item if you plan to create an artist's workstation. 
9. Magedok 15.6 Inch 2K QHD 144Hz Portable Monitor
Do you usually go from one place to another while you work? If so, you can opt for a portable monitor instead of a regular screen! 
The Magedok device is ideal for you if you need to work during that long-awaited trip to your favorite holiday destination. It's easy to set up and use! 
Furthermore, this 15.6-inch portable monitor has a 2560x1440 resolution and a refresh rate of 144Hz. It's perfect for gaming, working, playing videos, watching movies, illustrating, and so on. 
10. R-Go-Tools USB Wired Vertical Ergonomic Break Mouse, Anti-RSI Software
If you're going to use computers, you need a mouse! However, that doesn't mean you should buy the first one you find at your favorite electronics store. 
Before buying one, make sure you choose an option that suits your needs and benefits your health, such as the R-Go HE Mouse Break. 
It's the most ergonomic option on today's market, as it supports your arm and hand in a relaxed and natural position. 
Additionally, this innovative mouse displays LED color signals whenever you're working in an unhealthy way or need to rest. 
11. Matias Ergonomic Keyboard for PC
Besides the mouse, you can't forget a keyboard when you're looking for your studio equipment bundle. At Autonomous, there's one option you should try: Matias Ergonomic Keyboard for PC. 
This well-thought-out device can be adjusted in different ways to give you a higher level of comfort and protect your hands and wrists while working. 
Additionally, it features USB 2.0 ports, gel palm support pads, Matias quiet-click mechanical switches, and more! 
12. Autonomous Monitor Arm
When looking for the best home recording studio equipment, you can also take a look at monitor arms. Although many do not think them necessary, these accessories are essential for some types of screens, especially the most modern ones. 
Autonomous offers a model worth considering. This monitor arm made of premium aluminum can hold and support your screen at any angle you prefer to enjoy a flexible work setup. 
Additionally, this accessory offers a 360° rotation, 20" vertical range, 18"-28" LCD size range, and can support up to 26 lbs! 
13. Mount-It! Keyboard Tray: Clamp-On
Depending on the type of desk you have in your music workroom or art studio shed, you might also need a keyboard tray. 
This innovative accessory mounts your keyboard under your desk or table, freeing up more space if you need to use other tools while you work. 
Additionally, this Mount-It! keyboard tray has been designed to help you keep a neutral working posture for the highest level of comfort. 
14. DeltaHub Carpio: Ergonomic Wrist Rest
You already have the perfect mouse, but do you think it needs more ergonomic features? Don't worry! Deltahub has the ideal solution. 
The brand has created an ergonomic wrist rest for all artists, singers, or musicians who spend hours working on their computers. 
This accessory has countered silicone pads that improve your wrist position while you work, design, or illustrate! If you spend hours mixing audio content or recording a clip for your social networks, you must include this item in your recording studio equipment. 
15. TREBLAB FX100 Portable Bluetooth Speaker
Are you still looking for the best music studio equipment? Don't forget the portable speakers! After working so long on your new project, you want everyone to hear it, right? 
Therefore, you need a portable Bluetooth speaker, and you can find one here! TREBLAB has designed a device that works with iOS and Android smartphones and other devices. 
Also, if it connects with other Bluetooth speakers through its FX100's TWS mode, this model can create an epic surround sound experience that no one will forget! 
16. MEE audio 201W Webcam with Tripod
Your studio equipment bundle should also include a tripod webcam, especially if you plan on broadcasting or need to connect to video conferences with your coworkers. Fortunately, you can find a high-quality one in Autonomous! 
This webcam includes a tripod, which means you can save some bucks on your next tech purchases. Furthermore, it has multiple valuable features, including a wide-angle lens, up to 1080p high-definition video, a built-in microphone, and a privacy indicator light. 
17. Sabinetek SmartMike+ Wireless Microphone
Are you still missing items in your home recording studio equipment? Check out this wireless microphone made by Sabinetek. 
The SmartMike+ comes with innovative technologies for premium-quality results, including full-duplex stereo CD quality audio mixing. 
In addition, it includes valuable audio-recording features, such as transmission between smartphones and microphones with Bluetooth technology and high-fidelity noise reduction. Your recordings will never sound the same! 
If you are looking for devices you can use for many hours without worrying about batteries running out, this is the one for you. Sabinetek's SmartMike+ microphone promises a battery life of six hours! 
18. Movo iVlog1 Smartphone Video Vlogging Kit
Do you create content for social media platforms such as TikTok or Instagram? Your studio equipment bundle must include a video smartphone vlogging kit! 
Movo offers one of the best you can find on the market! Its iVlog1 includes a flexible phone holder, small camera tripod, and other accessories that you can use to record high-quality smartphone videos. 
The iVlog smartphone vlogging kit also has a VXR1-pro shotgun microphone that guarantees sharp and directional sound with zero background noise. You'll really enjoy recording clips after you buy it! 
19. TREBLAB X100 Digital Voice Activated Recorder by Dictopro
Another recorder you might consider when buying your recording or music studio equipment is the TREBLAB x100. 
This small and portable device promises crystal-clear recordings even if you are 40ft away or want to record discreet conversations. 
Its biggest highlight is its huge storage capacity. The TREBLAB X100 can record up to 700 hours in 8GB! 
In addition, the mini recorder is compatible with all laptops and desktops, including those with Windows, MacOS, or Linux operating systems. 
20. Cleer Audio Cleer Enduro ANC: Noise Canceling Wireless Headphones
Do you want to enjoy sound quality without cumbersome wires while mixing music or audio content? If so, you need wireless headphones! 
Autonomous offers the Cleer Audio Enduro ANC for everyone looking for a noise canceling headset with solid battery life. Actually, this one lasts up to 60 hours of continuous use! 
Furthermore, these headphones include an audio cable and airplane adapter, meaning they are versatile, and you can use them in different circumstances! 
10 Other Studio Equipment Items You Can't Forget
In addition to the 20 essentials listed above, you can also get any of these if you want to have the best art workshop accessories or recording studio equipment: 
21. Autonomous Thermal Comfort: Personal Climate Control
22. Mount-It! Two-Tier Monitor Stand with Shelf
23. Movo Desktop Microphone with 2 Pickup Patterns
24. Moshi USB-C Digital Audio Adapter
25. Kew Labs UTS-1 Invisible Wireless Charger: Easy Installation
26. Lumicharge LED Desk Lamp: with Smartphone Control
27. Nonstop Products UV Station
28. Autonomous Sustainable Cork Desk Pad
29. Autonomous LED Desk Lamp
30. Mount-It! Black Mesh Computer Monitor Stand W/ Two Drawer
Final Thoughts 
If you want to build the best workspace to produce music, create audiovisual content, or just be alone while creating art pieces, you need the best studio equipment! 
Remember that all the devices and accessories listed here can help you optimize your work, increase productivity, and even get better results!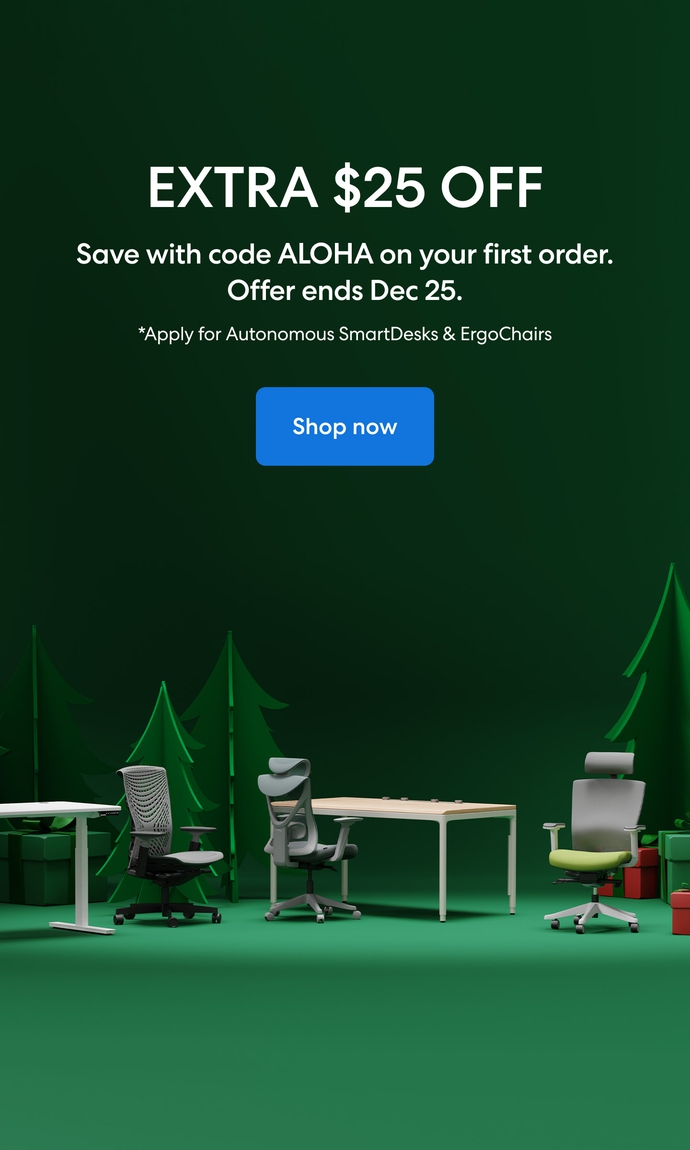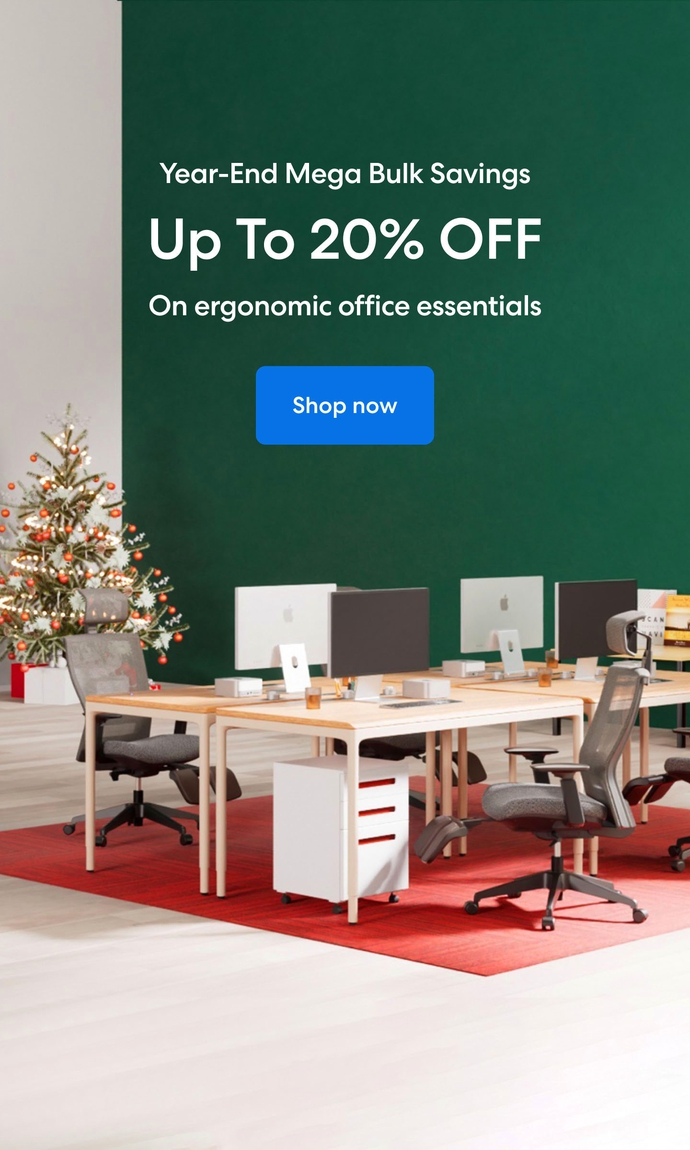 Subcribe newsletter and get $100 OFF.
Receive product updates, special offers, ergo tips, and inspiration form our team.