Smart Products
Trustworthy Computer Chair Sales with Excellent Support & Warranty

Autonomous
|
Jul 21, 2023
346 Views
Finding a computer chair for sale can be a tedious task, but it can also turn into a nightmare if you discover defects after the purchase. Fortunately, some furniture manufacturers offer exceptional customer support and warranties, which can give you peace of mind when shopping at a computer chair sale.
In this article, we will explore the importance of reliable customer support and comprehensive warranty coverage. We will also explore the Autonomous bulk order program and review the top six best-selling chairs. Let's get started!
The Importance of Reliable Customer Support and Comprehensive Warranty Coverage
The two key factors that you need to consider when buying wholesale office chairs or other furniture are reliable customer support and comprehensive warranty coverage. These are important for many reasons, including the following:
It Provides Assistance and Guidance
Whether you're looking for an ergonomic office chair on sale or any other furniture, looking for a company that offers reliable customer support is important.
If you face troubles in the future, a knowledgeable and responsive customer support team can address your queries or concerns immediately.
Ensures a Smooth Buying Experience
When you have reliable customer support, the team is always available to solve potential issues or concerns you may have before purchasing a computer office chair or other furniture.
A dedicated team of experts can give you the confidence you need before purchasing furniture and ensure a smooth buying experience.
Offers Peace of Mind
Comprehensive warranty coverage is essential when buying a recliner desk chair or other types of office furniture. It offers peace of mind by assuring customers that their investment is protected.
Protection Against Damages
When purchasing an office chair, you need comprehensive warranty coverage to ensure that the manufacturer handles any repairs, replacements, or refunds.
If you receive a defective product, you should be able to return or exchange it without any hassle.
Protects Buyers from Unexpected Expenses
A comprehensive warranty serves as a safety net, shielding buyers from unexpected expenses and ensuring the longevity of their furniture investment.
If you're looking for the best ergonomic chair, desk, or office accessory, Autonomous has got you covered. It is an online furniture store with a massive inventory, but what they're known for is exceptional customer service and warranty coverage.
Introducing the Autonomous Bulk Order Program
If you're looking for a discount office chair, it's your lucky day, as Autonomous has a bulk order program that offers many benefits, including the following:
Always in Stock
The biggest advantage of buying in bulk is that you'll always be in stock. By ordering in large quantities, you can avoid costly stockouts and maintain optimal inventory levels for your office furniture. It helps eliminate the inconvenience and potential loss associated with stock shortages.
You Can Enjoy Flexible Shipping Options
Through the bulk order program, Autonomous offers flexible shipping options tailored to your needs. You have the freedom to select your desired delivery date.
This flexibility ensures that the wholesale office furniture you order arrives when you need it.
You Get Free Gifts
Besides flexible delivery options, Autonomous offers gifts with every order. You will receive a free bonus product with your purchase. The company aims to exceed your expectations and ensure maximum customer satisfaction.
You Get Assembly Service for Orders
The Autonomous Bulk Order Program offers an assembly service for orders within California. However, the virtual shopping cart should have 10 or more units to qualify for that. This is specifically applicable to Autonomous SmartDesks and ErgoChairs.
Whether you're buying heavy-duty office chairs or other furniture, you don't need to worry about setting it up, as the professionals will handle it for you.
Why Should You Choose Autonomous?
With a reputation for excellence, Autonomous is a fantastic choice to consider for many reasons, including the following:
Durable Office Furniture
Autonomous has durable office furniture that can withstand daily wear and tear, whether you pay the normal price or shop during a desk chair sale.
Whether you're looking for desks, chairs, or accessories, you can trust that Autonomous furniture is built to last, ensuring value for your investment.
A Wide Range of Accessories
Besides durability, Autonomous offers a wide range of accessories to complement your office setup.
Whether you're looking for cable management solutions, monitor arms, or lighting options, you'll find it all on its website.
Ensures Customer Well-being
Autonomous prioritizes your health by providing ergonomic furniture. The company incorporates ergonomic design principles into its furniture.
Ergonomic chairs and adjustable standing desks are among their best offerings, allowing you to optimize your posture, reduce strain, and improve your comfort during long hours of work.
Exceptional Customer Support
The company understands the importance of a positive customer experience and tries its best to ensure buyer satisfaction. Its knowledgeable and responsive customer support team is readily available to address any inquiries, provide guidance, and assist with troubleshooting.
Warranties on the Products
Whether you're looking for the best office chair for long hours or any other furniture, Autonomous backs its products with warranties. It provides you with peace of mind by protecting your investment.
Focuses on Innovation
The evolution of the office space is constant, and it is crucial to stay up to date with the latest design.
Having products that cater to the emerging needs of the workspace can improve productivity. Autonomous focuses on innovation and staying ahead of the curve.
It continually explores new technologies and design trends to offer cutting-edge solutions for the modern workspace.
The Six Best-Selling Chairs at Autonomous
Whether you're looking for an ergonomic chair or a comfortable alternative seating solution, our list of the top six best-selling chairs at Autonomous has something for everyone.
Autonomous ErgoChair Pro
If you're looking for an ergonomic office chair on sale, the Autonomous ErgoChair Pro has many features that will revolutionize your seating experience.
You can adjust the height, armrests, and other components according to your needs. With a smooth recline feature, the chair offers five lockable positions, keeping your spine stable and comfortable throughout the day.
What makes the ErgoChair Pro stand out is its flexible lumbar support. It can adapt to any seated position, eliminating stiffness and reducing pain associated with long hours of sitting. It cushions your back and provides maximum support.
With a woven mesh back, the ErgoChair Pro ensures optimum airflow. Unlike leather chairs, this chair can keep you cool and fresh throughout the day. Besides that, the ErgoChair Pro can support individuals up to 300 lbs due to its solid build.
Since the chair is BIFMA certified, it provides safety and durability while ensuring the furniture's longevity. It is a fantastic investment for all those looking for an ergonomic desk chair for sale.
Autonomous ErgoChair Plus
When you're looking for an office chair on sale, it's important to look for an ergonomic one that offers many features. The Autonomous ErgoChair Plus is a great option to consider for many reasons.
With a frameless construction, the ErgoChair Plus eliminates the limitations associated with traditional chair frames and encourages natural mobility. It allows you to achieve any position without constraints.
One of the core features of the ErgoChair Plus is its adaptive spinal support that adapts to the shape of your spine. The responsive webbing provides denser support in critical areas, such as the lumbar region, while ensuring optimal comfort and proper alignment.
With the ErgoChair Plus, you can adjust the tension and recline to your liking. The chair offers 26° of recline and 11 easily lockable positions.
Users can choose between a cooling naked TPE or breathable mesh. Both provide excellent airflow, ensuring that you remain cool and comfortable throughout the day. Made from earth-friendly TPE, this sustainable desk chair is not only durable but also prioritizes sustainability.
The ErgoChair Plus is made from sturdy materials, which means that it can support up to 300 lbs. Its suspension and adjustable tilt ensure that the lumbar region remains stable while promoting even weight distribution. This helps improve circulation.
Certified by BIFMA, the ErgoChair Plus guarantees durability and reliability. It will last you a long time, making it a good investment for all those looking for a computer chair on sale.
Autonomous ErgoChair Core
Another fantastic option to consider if you're looking for a desk chair for sale is theAutonomous ErgoChair Core.
When it comes to comfort, the ErgoChair Core delivers. The contoured foam seat provides a cushioned feel, making those long hours of work at the office more enjoyable.
Its breathable mesh back enhances airflow, helping you remain cool and comfortable. The additional lumbar support pad ensures proper alignment and reduces the strain on your back.
By supporting up to 250 lbs., the ErgoChair Core is stable and reliable for many different types of users. The arch provides support to your spine and promotes good posture. This helps reduce discomfort, ensuring you remain focused during work.
The recline feature on the ErgoChair Core is highly adaptive as it responds to your body weight. This ensures that the spine remains stable while preventing strain on your shoulders, arms, and back.
If you're looking for an office chair on sale, you can't go wrong with the ErgoChair Core!
Autonomous ErgoChair Recline
The Autonomous ErgoChair Recline is a versatile computer chair on sale that provides exceptional comfort and support, making it an excellent choice for work or home use.
With a range of adjustable features, the ErgoChair Recline allows you to personalize your seating experience by adjusting the chair's height, armrests, lumbar support, and other components according to your needs.
It has a supportive foam seat that ensures a comfortable sitting experience, while the reclining mesh back provides fantastic lumbar support.
Besides adjustability, the chair has an arch that supports your spine's curvature, ensuring that you maintain good posture while working. Whether you're sitting or taking a power nap, the ErgoChair Recline quickly adapts to your needs.
Certified by BIFMA, the ErgoChair Recline is not only comfortable but also durable. It is a fantastic option to consider if you're looking for an ergonomic office chair on sale.
Autonomous ErgoStool
Are you looking for a versatile computer chair on sale that promotes fluid movements? Do you want a seating solution that does not take up much space? Look no further than the Autonomous ErgoStool!
With core features that enhance your sitting experience, the ErgoStool has a unique base that allows a wide range of motion. You can adjust the stool's height by 10 inches, making it a perfect option if you have a standing desk at your workplace.
This chair is fantastic as it allows for frequent posture changes while encouraging movement. Users can experience increased energy by switching between sitting and standing, which reduces the strain on their bodies.
What's great about the ErgoStool is that it is a backless chair that helps strengthen your back and core while working. It is a great option to consider if you're looking for a versatile office chair for sale.
The stool comes with a two-year warranty that provides peace of mind when investing in this furniture!
Final Thoughts
Making sure that the manufacturer or retailer offers a warranty on its products and ensures good customer service is essential before investing in office furniture, especially during a desk chair sale.
You can shop the Autonomous desk chair sale with complete peace of mind, knowing that your purchases are covered by a warranty.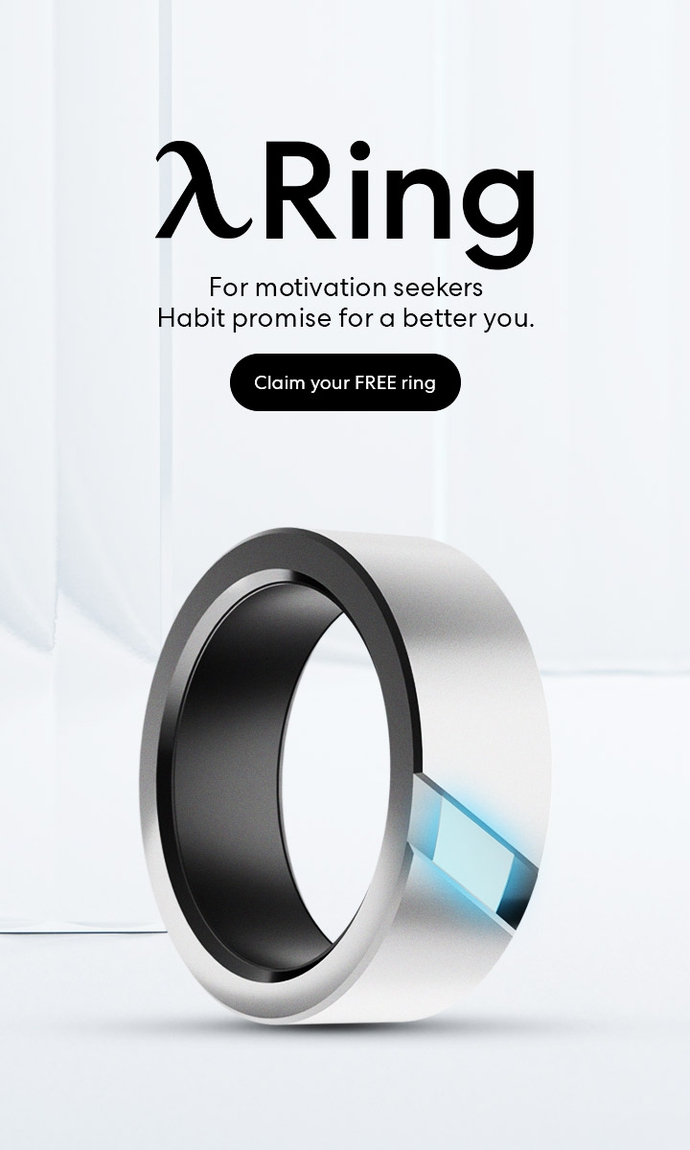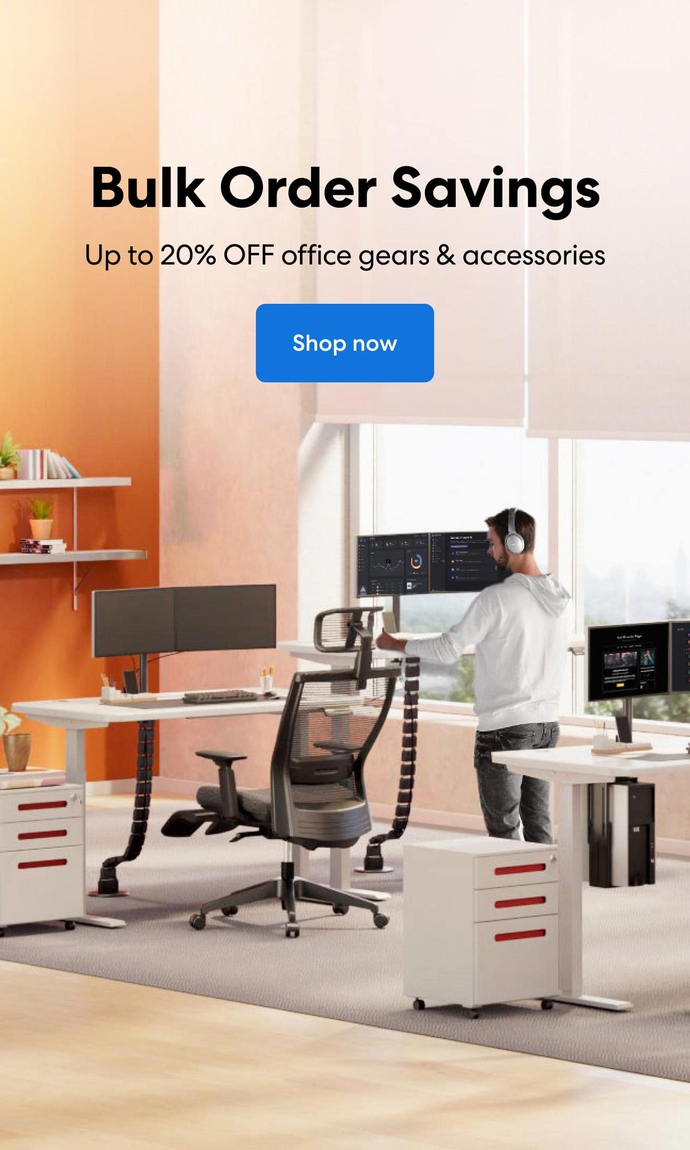 Subcribe newsletter and get $100 OFF.
Receive product updates, special offers, ergo tips, and inspiration form our team.