Smart Products
Top 30+ Heavy Duty Office Chairs with Ratings & Reviews

Autonomous
|
Mar 14, 2023
5,561 Views
Finding heavy-duty office chairs for big-bodied people can be a hassle. Most office chairs accommodate those of average sizes, which only makes it harder for tall and larger users to find the right product.   
On top of that, you can't even test out the models you see online, so how do you know which one is the best for you? 
Investing in the right-sized chair can be a game changer for your productivity. Other than providing comfort and efficiency, it can also prevent physical issues, such as neck and joint aches, lower back pains, etc.  
However, it is easier said than done. There are tons of features that differentiate between a good and bad office chair, so it's not all that easy to just pick one out of the lot. Luckily, our Buyer's Guide below can give you the push you need in the right direction. 
Top 3 Heavy Duty Office Chairs with Weight Capacity of 350 lbs or More
Get the ultimate support of your lifetime with our top heavy-duty office chairs. These chairs are designed for durability, and ensure you have a comfy experience.
Say goodbye to your discomfort and back pain! Read on and find out more about the best heavy-duty office chairs.
1. Steelcase Leap Plus - 500 lbs
The Leap Plus boasts a range of adjustable features, allowing users to customize their sitting experience to fit their specific needs. Its ergonomic design provides excellent support for the back, promoting good posture and reducing the risk of discomfort or fatigue during long hours of sitting.
The heavy duty office chair features comfortable padding throughout, ensuring a plush and supportive seat. The Leap Plus is highly regarded for its long-lasting durability, making it a reliable investment for those seeking a chair that will withstand heavy use over time.
While the Steelcase Leap Plus offers excellent functionality and comfort, it is worth noting that it comes at a higher price point compared to some other options. Additionally, some users may find the seat cushion to be a bit firm, so personal preference regarding cushioning should be considered.
2. Herman Miller Aeron Size C - 350 lbs
The Herman Miller Aeron Size C features an iconic design with a breathable mesh backrest for enhanced airflow and comfort. The heavy duty office chair offers adjustable features for personalized customization and promotes proper ergonomics with its lumbar support.
While it comes at a higher price point, the Aeron Size C is praised for its durability and long-lasting construction. It is an excellent choice for individuals seeking a high-performance chair for extended periods of seated work.
3. OFM Essentials Collection Big and Tall - 500 lbs
This heavy duty office chair features a sturdy frame and generous seat and back dimensions, providing a comfortable seating experience for users of various sizes. It offers good lumbar support, promoting proper posture and reducing the risk of back strain during long hours of sitting.
The Essentials Collection Big and Tall chair is relatively easy to assemble, making it convenient for users who prefer a hassle-free setup. It also comes at a more affordable price compared to some other heavy-duty chairs on the market, making it a budget-friendly option without compromising on quality.
However, it's important to note that over time, the cushion padding may flatten, potentially affecting the overall comfort and support provided by the chair. Additionally, the adjustment options on this chair may be more limited compared to higher-end models.
The Other Heavy-Duty Office Chair Options
Let's cut to the chase and review some incredible models to find the best ergonomic chair for your professional needs today.   
1. Autonomous ErgoChair Pro
Number one on our list is the ErgoChair Pro. This high-quality chair is available in six bright colors and has multiple adjustable features. You can lock the recline to five positions on the lumbar-supported mesh backrest.
2. Autonomous ErgoChair Plus
Autonomous doesn't disappoint with its line of office chairs for heavy people. The ErgoChair Plus upgrade has a dynamic frameless design with breathable mesh lumbar support. What's better is that this model is an eco-friendly office chair.
3. Autonomous ErgoChair Recline
Tilt-back up to 18° on this big and tall office chair. The bouncy foam seat on the otherwise mesh backrest is coupled with adaptive lumbar support. You can adjust the head and leg rests of this reclining ergonomic chair separately when you want to sleep.
4. Autonomous ErgoChair Core
Sporting an S-curved contour seat and mesh backrest, the ErgoChair Core is the most comfortable sponge chair out there. In addition, this product is equipped with an ergonomic lumbar pad, perfect for large users suffering from chronic back aches.
5. Autonomous AvoChair
Although ideal for compact spaces, the AvoChair can still accommodate large users comfortably. The mesh backrest and aluminum alloy base make this model one of the best heavy-duty office chairs.
6. KERDOM Ergonomic Chair: Advanced Contoured Seat
Go with this KERDOM big and tall office chair if you want a product with a detachable footrest. This reclining ergonomic chair has a breathable cushion seat paired with a lumbar adaptive mesh backrest.
7. Logicfox Ergonomic Office Chair: Saddle-shaped Mesh Seat
A beauty to behold, this white-colored, highly tensile mesh office chair is an ideal addition to any workspace. Besides its breathable mesh backrest, the product also has an adjustable seat, height, headrest, and more.
8. FinerCrafts The Office Chair: Headrest & Legrest
Consider this model if you're looking for budget-friendly heavy-duty desk chairs. This Finercrafts model is an easy-to-assemble ergonomic chair with a mesh backrest and seat. On top of that, you can also rest your feet on the retractable footrest.
9. Skyline Decor Mid-Back Swivel Office Chair: Adjustable Arms
Ideal for small offices, this black office chair with arms is made of durable and breathable mesh material. The swivel on the product can be locked into one position. Alongside that, you can adjust the seat height smoothly with the pneumatic lever underneath.
10. Logicfox Ergonomic Office Chair: Double Lumbar Support
Although very budget-friendly, this model doesn't disappoint with its range of features. The product is equipped with double lumbar support, simultaneously protecting your mid and lower back. At the same time, the arm and headrests, seat, and back are also adjustable.
11. KERDOM Office Chair: Waterfall Seat Edge
You're in luck if you're looking for an ergonomic chair for wooden floors. This KERDOM black and white model is one of the best heavy-duty desk chairs for large users. The waterfall edge seat provides optimal thigh support, whereas the retractable armrests prevent forearm cramps.
12. US OFFICE ELEMENTS Conference Chair: Lumbar Support
You no longer have to sit through painful hours on a solid chair at work. This lightweight mesh chair with its adaptive spine support design is a budget-friendly upgrade for your workplace. In addition, the curved armrests allow you to rest your wrists at a comfortable height and angle.
13. The Office Oasis Ergonomic Chair: Hardwood Floors Caster
We have another wooden-floor safe big and tall office chair for large users. The Office Oasis model uses breathable mesh for the backrest and seat. On top of that, the product also comes with a lumbar support to protect your spine's natural curvature.
14. Duramont Ergonomic Office Chair: Adjustable Desk Chair
Heavy-duty office chairs don't have to cost a fortune, and this Duramont model is proof. The durable mesh backing, coupled with the S-curved lumbar support, provides improved comfort to your spine. In addition, multiple adjustment levers let you tweak the head, arms, foot, and backrest settings.
15. KERDOM Office Chair: Flip-up Arms
Check out this KERDOM model with retractable armrests for your office. The mesh body and compressed cushion seat make sitting on this chair a joy. Adaptive S-curvature provides your mid and lower back with the necessary support.
16. KERDOM Ergonomic Primy Office Chair: Adjustable Lumbar Support
The backrest, headrest and seat height are all adjustable. The angle of inclination can be up to 120 degrees at rest. Helps you get into a state of rest quickly.The computer desk chair can hold up to 300 lbs.
The mesh office chair is covered with skin-friendly breathable mesh. Has obvious moisture wicking ability. Internal high-density foam padded seat cushion. The seat cushion has strong support and is not easy to deform.
17. Logicfox Ergonomic Office Chair: Adjustable Breathable Mesh Seat Depth
This Logicfox Ergonomic Chair with a durable frame and highly elastic mesh material on the back. The mesh seat material adopts grid-weaving technology, which is more breathable and skin-friendly, and provides ample support and tensile rigidity.
Suitable for people about 5'4" to 6'4", the ergonomic office chair has a max capacity of up to 300 lbs.
18. Duramont Reclining Leather Office Chair: Ergonomic Adjustable Seat
One of the best office chairs for heavy people has to be this Duramont bond-leather chair. The product comes with soft padded armrests and a high-reclining backrest. There's also a convenient retractable leg rest attached.
19. Skyline Decor High Back Contemporary Executive: Swivel Office Chair
Consider this Skyline swivel chair in brown if you want to add a hint of color to your workstation. The product has a waterfall edge seat providing thigh support. Alongside that, the pneumatic lever lets you adjust the seat height conveniently. Built-in lumbar support prevents unwanted back aches.
20. Skyline Decor High Back LeatherSoft Executive: Swivel Office Chair
The following Skyline Décor product on this review is this black-colored reclining chair for large users. It also comes with a retractable footrest. In addition, there is a paddle with which you can control the recline and tilt of the chair.
21. Skyline Decor Mid-Back Office Chair with Adjustable Arms: White Frame
This mid-back chair is ideal for offices that lack space. You can find this model in six impressive shades. On top of that, the tapered back and swivel seat ensures smooth tilt and turn. Adjust the seat height with the help of the pneumatic lever.
22. Skyline Decor Drafting Chair: Adjustable Arms
Heavy-duty chairs don't have to look overly bulky, and this product ensures that. The Skyline Décor blue drafting chair has a mid-back lumbar support and breathable fabric upholstery. The material construction is also fire-resistant.
23. Skyline Decor Low Back Designer Armless Chair
This product is one of the best heavy-duty office chairs because of its armless feature. The ribbed design on this aesthetically pleasing chair blends well with modern workplaces. On top of that, the vinyl upholstered seat is easy to clean and maintain. As a result, you don't have to worry about liquids staining the product.
24. Skyline Decor High-Back Leather: Office Chair With Gold Frame
Similar to its predecessor, this penultimate Skyline Décor model also has a ribbed design to the backrest. However, it comes with padded metal armrests and is covered in breathable bond leather. You can also find this chair in eight bold colors. The gas spring ensures smooth height and recline adjustability.
25. Skyline Decor Home and Office Upholstered: High Back Chair
The final product on this review is yet another Skyline Décor office chair for large users, but this time in gray. This model is constructed with a tufted reclining backrest and fire-resistant foam seat. On top of that, the curved arms are padded for extra comfort.
26. EUREKA ERGONOMIC GE300 Breathable Ergonomic Gaming Chair
The Eureka Ergonomic Gaming Chair is designed to prioritize both health and comfort. Its Human-Curve design incorporates 5 points of support, including the head, back, hips, and hands, while the fully adjustable lumbar support helps maintain spine health.
The heavy duty office chair is made with smooth PU leather, a heavy-duty base, SGS 4 gas lift, and nylon casters that allow for smooth rolling. With a weight capacity of up to 330lbs, this chair is suitable for both work and gaming and provides a comfortable experience.
27. KERDOM Primy PR-934 Office Chair: Flip-up Arms
The KERDOM Primy PR-934 Office Chair features flip-up arms and a design that aims to provide comfort for extended periods of sitting. Its backrest is made of a breathable mesh material, while its seat cushion is 3 inches thick and has a streamlined shape to reduce discomfort.
The heavy duty chair also boasts a High Density Mesh Cushion that provides support and comfort throughout the day. Its high-quality mesh material is resistant to abrasion and deformation, and the mesh back and seat allow for proper air circulation to enhance comfort.
28. KERDOM Ergonomic Chair: Breathable Mesh Cushion
The premium backrest and cushion with mesh fabric is flexible. Keeping your back and Buttocks sweat-free and allowing you to sit in the heavy duty desk chair comfortably for longer periods of time compared to traditional chairs. The wheels can move to 360° directions. It's soft and smooth which protects your floor without noise and scratches. And it fits all types of floor, wooden, carpet and etc.
29. US OFFICE ELEMENTS Ergonomic Office Chair: Head Rest
This executive mesh heavy duty chair offers great support for your back and neck, while the breathable mesh keeps you cool and comfortable all day long. Other features include a chrome base and rolling wheels, arm rests and adjustable height.
30. KERDOM FelixKing Ergonomic Chair Pro: Additional Footrest
The KERDOM High back-office chair offers support for the head, back, buttocks, hands, and feet with adjustable features such as the backrest, lumbar support, headrest, seat height, and retractable footrest to help disperse pressure and relieve muscle fatigue. The heavy duty desk chair also has premium silent wheels that are safe for all types of floors and a lockable recline function with adjustable armrests for added comfort.
Buyer's Guide for the Best Heavy-Duty Desk Chairs
It would be best if you didn't feel overwhelmed with the product review section below. This guide can help you identify the key factors that set a good office chair apart from a poorly manufactured one.  
Support
A key feature in most big and tall office chairs is the support provided. A high-quality model will come with various support points, such as lumbar protection, adjustable neck and armrests, detachable footrests, and more.  
Good support elements can make your work experience smooth and comfortable, something that small chairs won't be able to provide you.  
Material
Another important factor is the material of construction. You don't want to spend hours sitting on a big and tall office chair that collects moisture. Instead, look for a model constructed of mesh all over. If that's not possible, consider products with PU foam or bond leather seats.  
You can also find contoured cushion designs equally impressive for larger users. Usually sporting S-curve support, such chairs adapt to the shape of your spine, providing optimal comfort.  
However, avoid investing in a plain cushioned chair. Although being very soft to sit on, this alternative can cause severe back aches, as it's not meant to provide lumbar support.  
Adjustability
Sitting in one position throughout the day can be uncomfortable and painful. Users can experience limited blood circulation and muscle cramps as well.  
As a result, it is wise to buy an ergonomic chair with a range of features. If we have to be more specific, look for products that let you adjust the height, tilt, and recline.  
Tilt-Control
Experts suggest opting for chairs that provide reasonable tilt control. You don't want to recline all the way back when working, but a 100°- 110° tilt is recommended. However, users can angle the backrest to 130° or more (if the chair allows) to rest/take a nap.  
Armrests
Most office chairs for heavy people come with detachable armrests. Some models are also equipped with height-adjustable ones, allowing you to change the way you rest your arms.  
You should invest in a chair that comes with height-adjustable armrests. Users should be able to set the position of the arms to a height that suits them best. Sitting in a chair with very low/high set armrests can cause significant muscle tension.  
Swivel
It's always fun to turn 360° on your chair, but good heavy-duty office chairs will let you lock the swivel. This ensures base stability and prevents users from falling. The wheels should also have durable castors, so you don't have to worry about them breaking when moving the chair. 
Why Are Heavy-Duty Office Chairs Important?
Whether you work from a home office, or a conventional one, there's no denying that a poorly constructed office chair can affect your productivity levels. Unfortunately, it can also go as far as harming your body. 
On the other hand, a proper computer ergonomic chair can help you stay fit by increasing mobility and blood circulation. You don't want to make do with a below-average quality office chair. 
If you're a large user, consider purchasing a big and tall office chair instead of tiny cushioned alternatives. Of course, many people have grown accustomed to working in uncomfortable quarters, but that doesn't mean you can't upgrade your workstation.
Switching to an oversized chair can increase productivity, prevent chronic bodily issues, and provide your body with enough blood circulation and mobility. On top of that, the extra features, such as adjustable back and leg rests, can allow you to take comfortable naps on the chair itself!
FAQs
What weight capacity should I look for in a heavy-duty office chair?
Heavy-duty office chairs typically have weight capacities ranging from 300 pounds (136 kilograms) to 500 pounds (227 kilograms) or more. It's important to select a chair that can safely support your weight and provides a margin for added comfort.
Can a heavy-duty office chair be adjusted?
Yes, many heavy-duty office chairs offer adjustable features. These can include height adjustments, seat angle adjustments, backrest recline, and sometimes even adjustable armrests. Adjustable features allow you to customize the chair to your preferred sitting position.
Are heavy-duty office chairs more expensive than regular office chairs?
Heavy-duty office chairs generally tend to be more expensive than standard office chairs due to their reinforced construction and higher weight capacities. However, the exact price will vary depending on the brand, quality, and specific features of the chair.
Can I use a heavy-duty office chair if I am not overweight?
Absolutely! Heavy-duty office chairs are designed to provide extra support and durability, making them suitable for anyone seeking a sturdier and more robust seating option. You don't have to be overweight to benefit from the comfort and stability they offer.
Where can I purchase a heavy-duty office chair?
You can find heavy-duty office chairs at office furniture stores, specialty ergonomic retailers, online marketplaces, and even some general retailers. It's recommended to compare prices, read reviews, and consider the chair's specifications before making a purchase.
How do I maintain and care for a heavy-duty office chair?
To maintain a heavy-duty office chair, follow the manufacturer's cleaning and care instructions. Regularly clean the chair with a damp cloth, avoid using harsh chemicals, and periodically check for any loose screws or components. Proper maintenance will help extend the chair's lifespan
Conclusion
Shopping for heavy-duty office chairs isn't the most straightforward task, but knowing what you're diving into can make a difference. Large users usually fall at a disadvantage in workspaces, mainly due to not finding a chair that supports their height and builds.  
However, the products mentioned in this review today tackle that issue. Each of the models we talked about comes with various functional features. In essence, look for a chair that ensures comfort and mobility overall.  
Whether you're looking for heavy-duty chairs for your office or gaming purposes, we hope this review helped you make a wise decision with your purchase. Shop smart!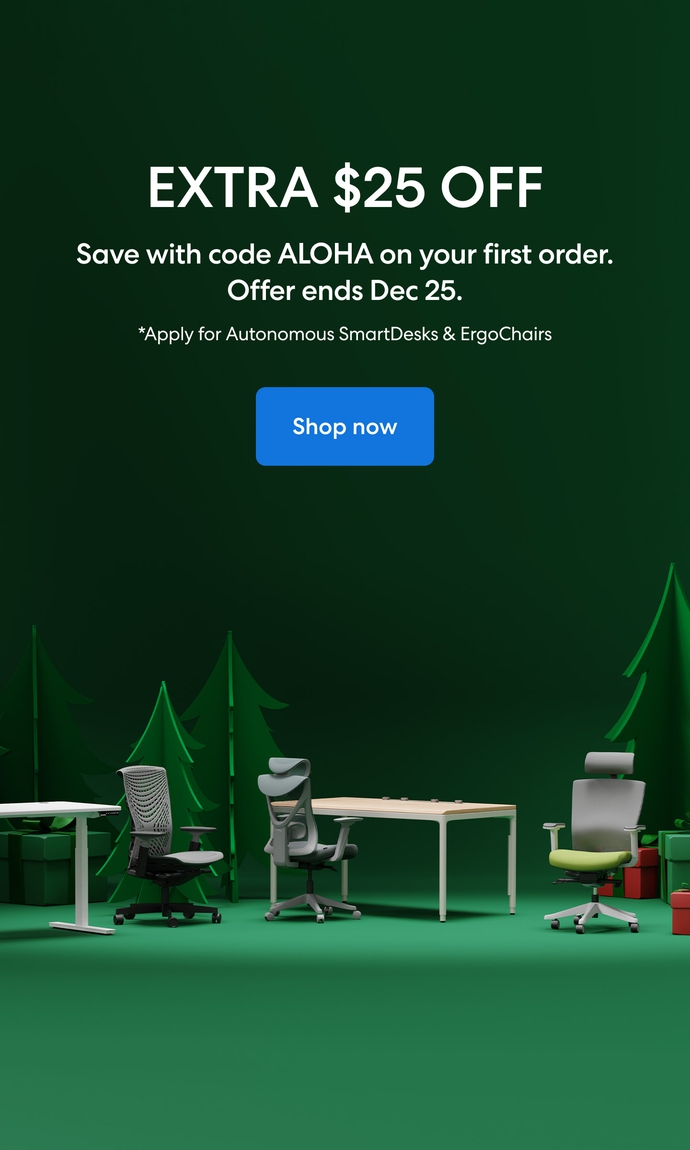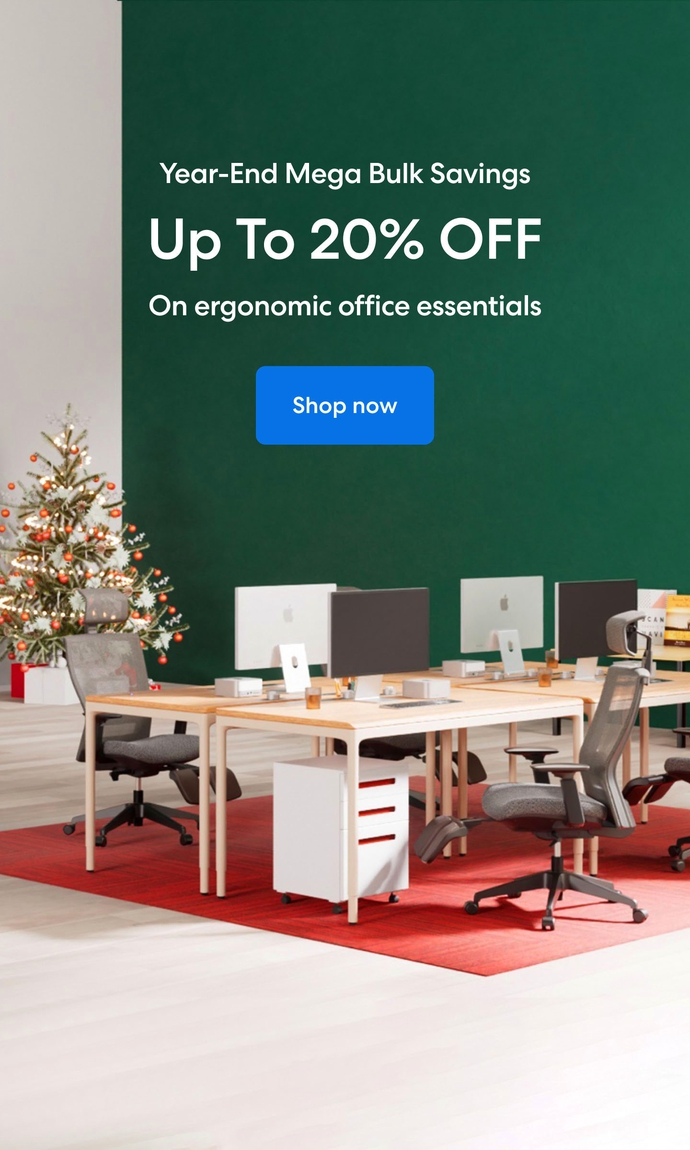 Subcribe newsletter and get $100 OFF.
Receive product updates, special offers, ergo tips, and inspiration form our team.