As you are looking to set up your gaming room or streaming area, one of the biggest questions you may ask is, what does a gaming chair cost? Unless you are incredibly wealthy, having a budget is an essential puzzle piece of putting any kind of gaming area together. 
Even if you are very well off, it still helps to plan these kinds of financial decisions. Remember that your gaming chair is meant to last you for some time, so you want to choose one that falls within an expected budget and is guaranteed to stick around with you for the foreseeable future. 
However, that goes beyond looking at a single chair or several random ones to piece things together. Gaming chair value should be a comprehensive observation, taking into consideration pricing schemes across the board and what you can expect to get within each. So, your question shouldn't necessarily be, "how much is a gaming chair?" Instead, it should be, "how much do gaming chairs cost on average?" 
That way, you can evaluate your purchase in the context of the wider market, which helps you to see the level of fairness in any individual gaming chair's price. 
That covers exactly what you are here to learn about today. Things kick off by looking at an average gaming chair cost. Beyond that, the chairs are evaluated at three different tiers, with a few examples of units that fall under each. 
By the time you are done, you should be able to look at any of the chairs on this list with different gaming chair price levels for all budgets and elsewhere with the ability to immediately decide whether the purchase makes sense or not. 
The Average Cost of a Gaming Chair
Now, it's time to kick things off with a simple statement. On average, expect to see gaming chairs costing between $200 and $400. However, for a plethora of reasons, many still exist that either fall below the lower end of this price range or above its upper end. 
Those below $200 are not necessarily always bad designs. Certainly, some would reinforce the notion that cheaper is worse. However, it would be unfair not to acknowledge the shining stars that somehow managed to combine a low price with respectable functionality. 
When you start to go above $400 and even $500, the expectation is for designs that fall under the more premium category. This is usually the case, though you do have a few chairs that seem to have an inflated price tag for no real discernible reason.  
Below, you are going to notice that the chairs are broken down into three different pricing categories. The first, which consists of low-priced chairs, speaks to those that fall below the $200 price range. As far as gaming chair cost goes, these are technically considered cheap. 
Next, there are those in the mid-range ballpark. These are between $200 and $350. Most of the gaming chairs you'd be interested in fall here, which is why it is established as the average section. 
Finally, there is the category where you find most of the heavy hitters because it is the high-end pricing tier that deals with chairs above $350. 
As you go through each section, you are going to notice a quick description of each, followed by a couple of chairs that meet the pricing requirements. 
Low Price Chairs in The Market
So, the budget gaming chairs are going to be kicking things off. Typically, they have a lower to average word capacity than their larger counterparts. Armrests tend to be present, but are often not necessarily adjustable. The same goes for backrests. 
The materials used in the composition may be PU leather or fabric and a low-quality sponge foam may be used internally. You don't often see big and tall chairs here, though it's not impossible. 
Often, it's not visually easy to differentiate them from their average counterparts, but a quick look at the feature set and size tells the story. 
1. Zeanus Gaming Chair
It's almost unbelievable that this chair costs less than $200. It features an ergonomic design and even includes head and back pillows too. You get a thick padded backrest, seat height adjustment, tilt adjustment, and even a footrest. 
The armrests are static though, and they do get a bit wobbly with time. Still, with all the ergonomic inclusions at this price range, it's not hard to overlook a couple of the shortcomings that you may see here. 
The material used is high-quality faux leather, assembly instructions are easy to follow, and you even get a year's warranty on the chair's parts. 
2. Flash Furniture Racing Chair
Flash Furniture is a popular brand, based on its office furniture. This chair is meant to be a gaming and office chair hybrid, and it comes in under $200 too. 
You get a full recline, adjustable pivot arms, tilt tension, a modern design, and even adjustable headrest and lumbar support. There is a two-year parts warranty for all moving metal parts, and a whole five-year limited warranty on everything else. 
One of the downsides of going with this gaming chair cost is that the assembly process is a little bit difficult. 
3. Respawn 110 Gaming Chair
Again, you have another low-priced chair that includes a head and back support pillow. It also includes a footrest like the first option, and the recline makes taking advantage of this even more pleasant. You can control the said incline with an infinite angle lock which is just incredible. 
It looks highly professional, though your color choices are quite limited. Static armrests are present, but they are soft and padded, so they can be comfortable to use at least sometimes. 
Note, however, that based on how long you use the chair for your video game sessions, you might find the seat cushion feeling deflated over time. 
Mid-range Gaming Chairs
Most chair buyers are going to find themselves here to make their purchases. Naturally, it's a step up from the budget section, improving on the low-quality foam and introducing high-density and cold-cured options, which offer high durability.  
If PU leather is used, the quality is better, and you find other materials joining the fray. There may be greater emphasis on stronger frames and base designs too. 
Weight capacity tends to increase, being able to accommodate people on the slightly heavier side. It's very unlikely to see static armrests at this stage, though the level of adjustability may vary. 
Typically, head and lumbar support cushions are included in these builds for a medium gaming chair cost. Even if the cushions are missing, you tend to find that backrests have built-in lumbar support. As far as sizing goes, you may see some big and tall designs. 
1. Karnox Slate Gray Gaming Chair
The Karnox Slate Gray chair is the first in the mid-range line, and you can see where it is a step up from its lower-priced counterparts. Thanks to a tremendous combination of Karnox Livorno fabric spliced with PU leather, wrapped around high-density contoured foam, you get an incredible visual and feel. 
A head and lumbar pillow are included, there is adjustable height and seat tilt, 4D armrest adjustment, a recline of up to 155 degrees in the backrest, and a class four gas piston to top it all off.
The 10-year warranty you're given speaks to the manufacturer's confidence in this design. 
2. Karnox Leather Gaming Chair
Here is the second Karnox gaming chair review, and it speaks to the quality of these chairs that fall under this category. There's a rich PU leather exterior here that's wrapped around high-density contoured foam. The two outer leather strips can remain black for an all-black look, or you can have them in blue. 
Like the previous model, the Karnox leather gaming chair has a head and lumbar pillow included, you get adjustable height and seat tilt, 4D armrest adjustment, up to 155 degrees of backrest recline, and a class four gas piston. 
The same 10-year warranty is present here, giving you a true sense of comfort and support for a long time to come. 
3. DXRacer Racing Series Gaming Chair
DX racer is certainly no stranger to the world of gaming chairs, and this sleek, comfortable, and high-quality design reinforces that. There is highly compatible cushioning, and everything is wrapped in a nice PU material design with areas of mesh present. 
It walks the perfect balance between soft and firm support, which is what you want in your gaming sessions. Strangely, this chair only supports people up to 200 pounds, which is not something you tend to see at the mid-range level. So, you may want to watch out for that if you are a little larger. 
The ergonomic features included are seat height adjustment, backrest recline, tilt, and armrest adjustment. You may even notice that the seating pad has a waterfall edge to reduce certain challenges, such as pain in the hips. 
High-end Gaming Chairs
The chairs you see here are meant to be the pinnacle of gaming chair value and design. At this point, you are paying for a better experience, so it would be highly surprising for you to not get one. 
Quite a bit of focus goes into creating an experience that is undoubtedly the best you can find. Visually, they look amazing, and the feature set is usually a reflection of the aesthetic. 
Weight capacities get very crazy, armrest adjustment tends to be nothing less than 3D, and materials get even more diverse. 
1. Vertagear SL4000 Gaming Chair
It is no surprise at all to find a Vertagear chair here, as the manufacturer is known for some outstanding designs in the world of gaming chairs. This one is fully adjustable and motorsports-inspired. 
You are getting removable neck and lumbar support pads, adjustable tilt tension with a lock system, an industrial-grade class-four gas lift, integrated steel skeleton frame, aluminum alloy five-star base, an 80-degree to 140-degree backrest recline, seat height adjustment, and a maximum weight load of 330 pounds. 
The visually pleasing black and white design of the Vertagear SL4000 is truly impressive, and you get a 10-year warranty to top it all off. 
2. Anda Seat Fnatic Gaming Chair
Whether you're small or large, the Anda Seat Fnatic can certainly accommodate you. Memory foam is placed inside scratch and stain-proof PVC leather. Additionally, the caster wheels are covered in PU which prevents damaging floors. 
Head and back pillows are included, as well as armrest adjustment, tilt tension adjustment, a waterfall edge, lumbar support, etc. Support is present for people up to 6 feet 8 inches tall and up to 440 pounds. 
3. Secretlab Titan XL
You were probably looking for this one the moment you saw that there was a category for high-end gaming chairs. The Secretlab Titan XL is one of the most talked-about gaming chairs in the industry. 
Anyone from 5 feet 11 inches up to 6 feet ten inches can take advantage of this and be very comfortable. Note that much of the parts comprising it are larger than those of other designs, which means more time setting things up and more space are required. 
It's a generously sized and sturdy unit, featuring built-in lumbar support, a pillow, armrest adjustment, seat tilt, recline, etc. Its composition is conducive to a tremendous amount of durability, and you can expect to have this one with you for an exceptionally long time.  
You get a warranty of three years by default with the option to purchase an additional two if you are so inclined. 
Final Remarks
Do you now feel as if you are in a much better position to adequately select a gaming chair based on the gaming chair cost and the features that are present? Of course, without baseline information, even selecting simple gaming accessories can be a challenge. 
Therefore, imagine how hard it is to select a gaming desk and chair a combo with no prior insight. While it is true that you may have already done the gaming chair vs office chair comparison, and you have managed to ascertain that a gaming chair is a better idea for your needs, that is only a small part of the battle. 
However, you may now consider that battle both fought and won. You are now well equipped to understand how a gaming chair's cost can vary based on its placement in the low, mid, or high-end price range.
Video ads for product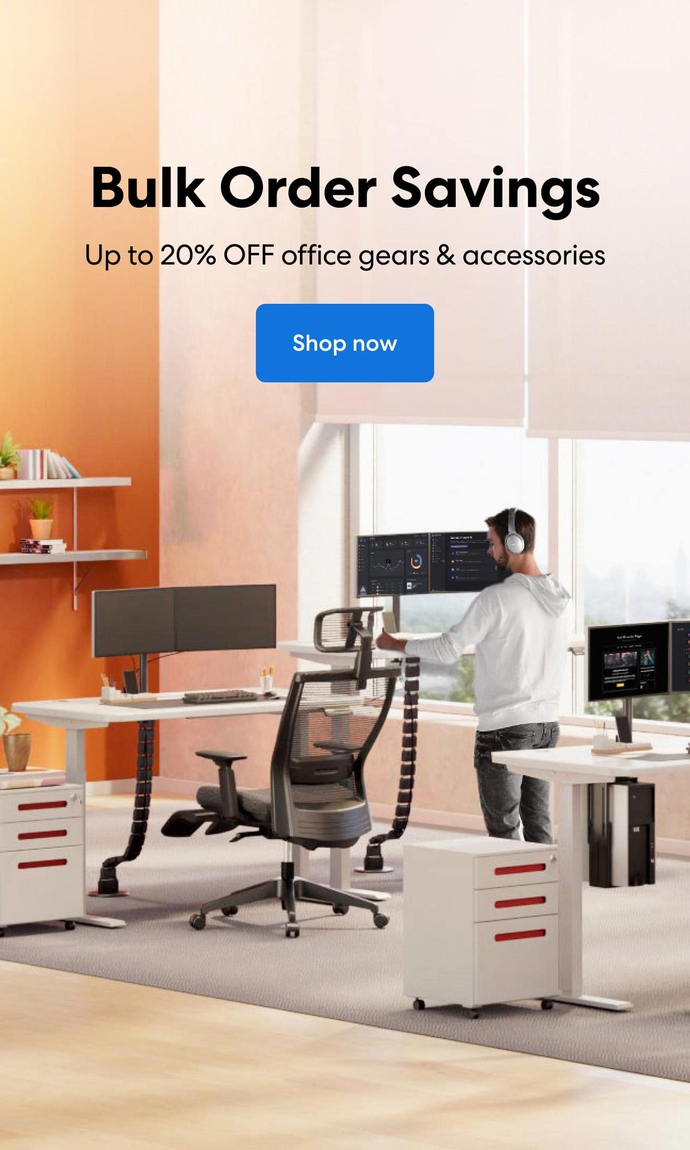 Subcribe newsletter and get $100 OFF.
Receive product updates, special offers, ergo tips, and inspiration form our team.