Workplace Inspiration
Creative & Entertaining Basement Gaming Room Ideas

Autonomous
|
Jul 11, 2022
2,330 Views
Any gamer knows that nothing compares to the feeling of enjoying your favorite game in the comfort of your very own gaming room. If you are lucky enough to have a basement in your house, then that is the best place to set up your game station. A basement gaming room guarantees you will not disturb anyone because you will be well away from the busier parts of the house. 
Although the basement gaming setup process might seem a little overwhelming at first, with the right advice, you can have the gaming room that you have always dreamed of. Autonomous has all the furniture, accessories, gadgets, and basement gaming ideas that you need. 
Read this article to find out what it takes to create a great basement entertainment room, and how best you can set up your very own gaming space at home. 
Basement Gaming Ideas To Remember
Before you get started on your basement gaming setup, there are a few things you need to remember. The purpose of creating a basement gaming room is to make sure you have a place where you will be able to enjoy your favorite games, without disturbing anyone, or being disturbed yourself. 
You need to make sure that you choose a design that is in line with your taste, is functional, and within your budget. With that in mind, consider the following tips: 
Get the Right Desk
The desk is one of the most important features of your gaming room because it will carry all the important components of the game station, as well as provide you with space to play. Consider a standing desk if you want a healthy basement gaming table alternative. 
An Ergonomic Chair
You are likely to spend a lot of time seated behind your desk while playing games, so it is best to choose a comfortable chair that is both good for your back and strong, such as an ergonomic office chair from Autonomous. 
Gaming PC
These days, games have a lot of graphics installed, and you will need the right gaming PC that can provide the extra processing power that is needed. It should also come with a built-in graphics card. 
Accessories
Autonomous has a wide range of gaming accessories, such as keyboards and three-arm stands for multiple monitors. The right accessories will add that extra feeling of being in a basement entertainment room, rather than just an ordinary office. 
Sound
The best way to completely immerse yourself into your game is by investing in some good quality speakers, which can fully produce the surround sound you have been craving for. Therefore, the GravaStar speakers from Autonomous are a good choice. 
Lighting
With some carefully placed lighting features, such as one of the many RGB floor lamp designs from Autonomous, you can take your basement gaming setup to the next level. Not only is the right lighting good for your eyesight, but it can also be linked to the gameplay to produce some wonderful special effects. 
Insulation
Unlike other parts of the house, the insulation is usually very poor in basements. This is something you have to consider, for those extra cold nights or hot summer days. 
Soundproofing
If you want to be able to turn up the volume and fully experience your game without worrying about bothering other members of the house, then hire some professionals to soundproof your basement properly. 
32 Basement Gaming Room Ideas To Consider
Keep the essential tips we discussed in mind, as you go through the following list of some great ideas you can implement in your basement entertainment room: 
1. ErgoChair Pro
One of the first items on your list should always be a comfortable and durable chair, such as the ErgoChair Pro from Autonomous. This chair is made from 100% environmentally-friendly material and is highly breathable thanks to its woven-meshing back support. 
2. SmartDesk Corner
When it comes to finding the right basement gaming table, you cannot go wrong with the SmartDesk Corner. Specifically designed with sturdy material, this desk can support up to 400 lbs, while the L-shape means you can fit it into any corner of the room you want to maximize the available space.
3. RGB Corner Floor Lamp by Lamp Depot
You will find it difficult to buy better lighting features than those provided by the RGB Corner Floor Lamp by Lamp Depot from Autonomous. With its minimalistic design and over 1 million color combinations, it will light up your game room in the best way possible.
4. Mars Pro Bluetooth Speaker by GravaStar
Getting the ultimate surround sound is now possible thanks to the superb capabilities of the Mars Pro Bluetooth Speaker by GravaStar. This little speaker produces unbelievable sound for such a small frame, while still maintaining the best audio quality. The best part is its Bluetooth function, meaning you can place it anywhere you want in your basement gaming room.
5. Bowtie Poker Chip Set by Maztermind
There is nothing like a good old-fashioned Maztermind porker chipset game to relax your mind in-between long sessions of intense gaming. It doesn't get more classical than the Bowtie Poker Chip Set by Maztermind. Get it today, from the Autonomous website, and have it shipped straight to your location.
6. AvoChair
Do not let the small frame and simple design fool you, because the AvoChair is a very comfortable and highly capable ergonomic chair for gamers. The simple but effective designs will be right at home inside your basement entertainment room.
7. Premium Classic Chess by Maztermind
How about a game that challenges your brain to the maximum, without you having to break a sweat? The Premium Classic Chess by Maztermind is the ultimate choice in classic chess boards to include as part of your basement gaming ideas.
8. Smartdesk Core by Wistopht
Gamers who want nothing but the latest technology for their basement entertainment room will love the Smartdesk Core by Wistopht. With its features such as an electric dual motor and an easy-to-use keypad, it is one of the best desks for gamers on the market. 
9. Star Wars Décor
If you love the Star Wars franchise, then you should definitely include this wonderful Star Wars Décor as part of your basement gaming room. Thanks to its high-quality prints and painting, you will feel right at home with this option. 
10. Arcade Design
The older generation of gamers will enjoy having a little taste of the good old days by surrounding themselves with Arcade-themed design. If your budget allows it, you can even invest in one of the old arcade games, such as a classic pinball machine. 
11. Game Controllers
Some of the latest games require all the skills a great gamer can master, and using a regular keyboard just won't cut it. Consider investing in a gaming keyboard, or better yet, a specially designed game controller that will give you better control of the gameplay. 
12. Microphone and Webcam
We are well and truly in the digital age, and a lot of games can now be played online against players from around the world. To become a part of this online community, two things you will need are a microphone and a Webcam. 
13. Quality Headset
If your house is a generally noisy place, or if you are concerned about disturbing your family members, then you need a good quality headset. You will be able to tune out the rest of the world and spend some blissful hours lost in the depths of your game. 
14. Gaming Monitor
The ultimate doorway to your gaming world is a high-resolution gaming monitor and no basement gaming setup would be complete without it. It can be the difference between simply playing a game and being immersed in one to the fullest. 
15. Wall Mounted Monitors
A strong set of wall mounting brackets is the way to go if you do not want to have your basement gaming table looking cluttered. You can easily secure your monitors against the wall, leaving a lot of room on your desk for other accessories. 
16. Office Flowers
Adding a bit of nature to your basement gaming room will go a long way in improving the ambiance. There is a wide range of indoor flowers and plants that require very little light and would be perfect for a basement. 
17. Simple Black and White
The beauty of a black and white themed basement entertainment room is that it allows all the other accessories to stand out. With a few colorful RGB lamps scattered around, the results would look amazing. 
18. Anime Theme
It is not easy to separate gaming from anime because the two usually go hand in hand. This is why having an anime-themed look is one of the best basement gaming ideas you can have. 
19. Plant Cover Walls
Another classical way to add a bit of nature into your basement gaming room is to cover one or two of the walls with wall-crawlers, such as vines. If you don't mind the extra maintenance, the effect will be different from anything you are likely to come across. 
20. Get Three Monitors
Seeing three monitors on a single desk is no longer considered to be unusual, especially with the latest advances in technology. These days, to fully experience a game, you might need the wide panoramic view provided by having three monitors. 
21. Powerful Gaming PC
A basement gaming room would not be complete without one of the most important features, which is a powerful PC. Due to the high level of detail and graphics in games, you will need a computer that can handle the extra load. 
 22. IKEA Closet Game Station
Sometimes, even in a basement, space can be an issue, especially when the room is also used for other things. The IKEA Closet Game Station will solve that problem by giving you a convenient place to store your basement gaming setup. 
23. Kawaii Design
Very similar to anime-themed décor, Kawaii is a popular way to decorate your basement entertainment room with a few ideas from Asian and anime themes. 
24. Retro Neon Lighting
This type of décor will take the older gamers on a trip down memory lane, to a time when neon lighting was the latest trend. It's a good option if you like the retro look it will give your basement. 
25. Stormtrooper Theme
The Star Wars-themed design, featuring the infamous Stormtroopers from the movie franchise, is a big hit among gamers. A lot of these accessories are very affordable making them a good option for the fans. 
26. Pink Colored Décor
Gaming is not just a male pastime anymore, because even girls are getting in on it. That is why there are many pink-colored furniture and accessories made specifically for them. 
27. His and Hers Basement Setup
Couples who enjoy gaming together could consider splitting the basement into his and her sections. This will not only look nice but also accommodate their individual preferences. 
28. Minimalist Arrangements
By using only the most essential furniture and accessories, you can create a minimalistic setup, which focuses on freeing up space and creating a more relaxing gaming environment. It's also great for your budget.
29. Wooden Furniture
There is something classical and timeless about a great piece of wooden furniture. Although a bit more expensive than other materials, it is certainly worth it to create that unique look. 
30. Marvel Comics Décor
With the huge number of superhero-themed games on the market, it is no surprise that Marvel is such a hit when it comes to great basement gaming ideas. There are also a lot of different heroes to choose from or even villains if you prefer that. 
31. Super Mario Theme
By choosing this theme, you can enjoy a bit of nostalgia, by bringing back to life one of the most beloved classic games, Super Mario. There are a lot of Super Mario-themed accessories to choose from as well. 
32. Video Game Wall Art
Lastly, you can opt for some great-looking wall art straight out of the storylines of your favorite games. The list of choices in this category is endless, so you can take your time choosing something unique. 
Conclusion
It's very easy to turn a dull underground room into the most gratifying basement gaming room you can imagine. With the tips discussed in this article, as well as the range of products from Autonomous, you can have the basement entertainment room you have always dreamed of.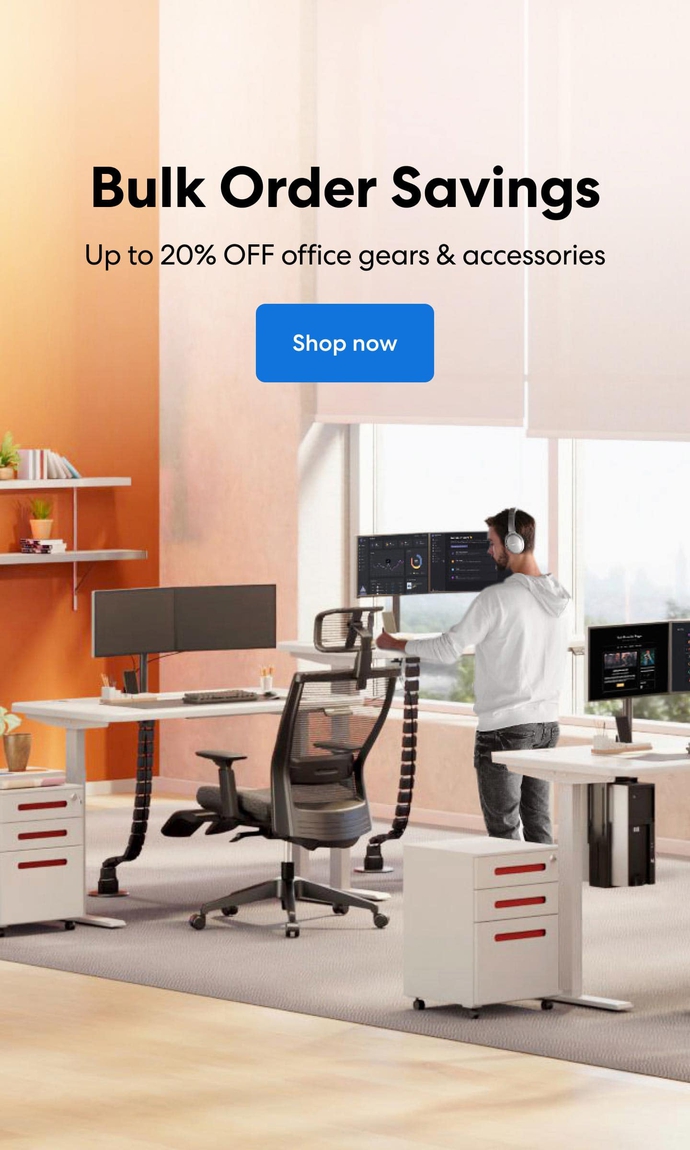 Subcribe newsletter and get $100 OFF.
Receive product updates, special offers, ergo tips, and inspiration form our team.