Workplace Inspiration
Small Space, Big Ideas: Creative Ceiling Designs for Tiny Houses

Autonomous
|
Jul 11, 2023
534 Views
Tiny houses have become increasingly popular among people who wish to adopt a minimalistic lifestyle or add some extra space to their homes. Some people like building a tiny home if they want to downsize their current home. As a home builder or an interior designer, you may be interested in designing your tiny home on your own, but how will you design its ceiling? You must be looking for some tiny house ceiling ideas.
The tiny house ceiling design is different from the ceiling of any typical large home because maximizing functionality and aesthetics in such a limited space can be challenging. However, if you know how to design a ceiling like the one in a modern shed, you can enhance the overall atmosphere of your tiny home, making it feel more spacious, inviting, and unique.
So, what are the best small house ceiling design ideas that you may try? This blog will help you with that part because we have talked about some of the unique ceiling designs after taking inspiration from different shed house ideas here.
10 Creative Tiny Home Ceiling Design Ideas
As you read below, you will find ten unique and creative ceiling designs that you may incorporate in a tiny house in the backyard or elsewhere.
1. Create a Ceiling with Exposed Beams
Incorporating exposed beams in a tiny house ceiling design adds character, warmth, and a rustic charm, so you may think of adding them to tiny prefab cabins. If you expose structural beams or use faux beams, you can create a visual separation between different areas within the tiny house while adding a touch of architectural interest. You can bring a cozy cabin-like feel if you add wooden beams, while steel or industrial-style beams can create a modern and edgy atmosphere. The good part about this design is that you can upgrade it by using the exposed beams to incorporate lighting fixtures or hanging plants, optimizing both functionality and aesthetics.
2. Create Vaulted Ceilings
You can build vaulted ceilings in your tiny home while taking some inspiration from different guest house plans to make a significant impact on the perceived spaciousness of the living area. Sloping the ceiling upward creates an illusion of height and openness. You can design vaulted ceilings by removing a portion of the loft area or by incorporating roofline modifications. The additional vertical space allows for more natural light, ventilation, and the possibility of installing larger windows or skylights, further enhancing the overall appeal of the tiny house.
3. Add Wood Paneling on the Ceiling That Mirrors Your Floor
Wood paneling on the ceiling can present you with a world of creative possibilities. It brings natural beauty, a sense of spaciousness, and a touch of individuality to your compact haven. From embracing the rustic allure of wood grains to incorporating playful wood patterns and mixing materials, you can do a lot by adding wood panels to your ceiling.
4. Install a Glass Ceiling
You may think of changing your tiny home's ceiling to a glass ceiling to merge the beauty of nature with the comforts of your indoor living space. Doing that may transform your living environment into a sanctuary of enchantment and beauty with an abundance of natural light, an expanded visual area, and a deep connection with the world outside.
5. Install a Rustic Industrial Ceiling
If you are seeking to infuse your living space with a unique blend of rugged charm and modern sophistication, you can think of installing a rustic-industrial ceiling. A rustic ceiling is a captivating design choice that effortlessly combines the raw appeal of rustic elements with the sleek and edgy aesthetic of the industrial design.
6. Add a Wallpaper to Your Ceiling
You can think of transforming a small house ceiling design with the captivating addition of wallpaper on the ceiling. Doing this can create an unexpected focal point that adds a touch of drama, flair, and uniqueness to your tiny home. It is better if you choose bold patterns or delicate designs to add different textures and evoke the desired mood and atmosphere, whether it's a sense of grandeur, whimsy, or serenity. This innovative approach will enhance the architectural features of your home and create the illusion of height.
7. Try Stenciled Ceilings
Bring artistry and individuality to your tiny house with stenciled ceilings. This creative technique involves using stencils to add intricate patterns, motifs, or designs to the ceiling surface. From geometric shapes to botanical illustrations or even celestial constellations, stenciled ceilings can transform a plain ceiling into a mesmerizing focal point. Consider matching the stenciled design with other elements in the tiny house, such as wallpaper or furniture upholstery, for a cohesive and visually captivating aesthetic.
8. Design a Suspended Gardens
You can introduce a touch of nature and create a soothing atmosphere with suspended gardens from the ceiling of your prefab ADU. Try to utilize hanging planters, macrame plant hangers, or custom-designed shelving systems to create a verdant oasis above you. Not only will these vertical gardens add a vibrant and organic element to your tiny house, but they will also help purify the air and improve the overall indoor environment.
9. Incorporate Curved Ceilings
You may challenge traditional notions of flat ceilings and opt for a more sculptural approach with curved ceilings. Being one of the most creative tiny house ceiling ideas, curved designs can create a sense of fluidity and movement within a tiny house. By incorporating curved lines or arched ceilings, you can create a visually striking space that offers a dynamic contrast to the rectangular dimensions of your tiny house.
10. Use Mosaic Tile Ceilings
Lastly, people who are inspired by the vintage themed tiny homes to their tiny house may think of adorning the ceiling with mosaic tiles. It is better to choose a theme or a combination of vibrant patterns and create a visually striking focal point. You may find several metal mosaic tiles which are punched or molded to have different designs. Whether you opt for a mosaic pattern that echoes nature, abstract art, or cultural motifs, this ceiling design is bound to captivate and impress.
Wrapping It Up
To sum up, the ceiling of a tiny house should never be underestimated in its potential to enhance the overall atmosphere and functionality of the space. Whether you aim to create an illusion of spaciousness, add artistic elements, bring nature indoors, or incorporate adaptable features, the right tiny house ceiling design can become a focal point that truly transforms your tiny house into a unique and inviting home.
So, explore these innovative designs, and unlock the hidden potential of your tiny house.
Video ads for product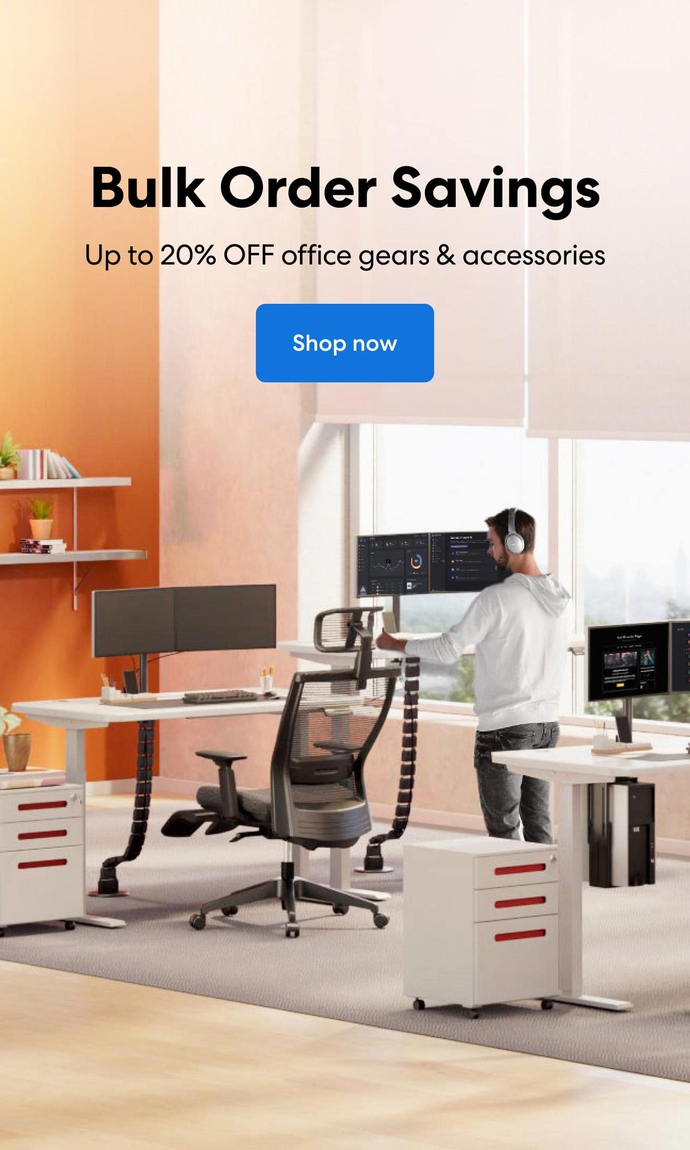 Subcribe newsletter and get $100 OFF.
Receive product updates, special offers, ergo tips, and inspiration form our team.