Workplace Inspiration
Craft Creative Workspace with An Art Studio Shed

Autonomous
|
Aug 11, 2022
1,165 Views
Being able to work in peace is one of the fundamental ingredients to ensure the best results in all your pieces of art. Should you work from home, you may want to think about having an art studio shed on your property. 
If you've never heard of this, you wouldn't be the first person, especially since the principle is not one of the most well-known in the world.
What you may have heard of is a garden office pod, which is not too far removed from an artist studio shed. Both facilities provide the same kind of functionality giving you separation from the often too relaxed feeling of being at home, while allowing you to benefit from the lack of a need to commute. 
There's a lot more to say for an art studio cabin in terms of its utility. However, you will likely be able to deduce much of that from the concept. Therefore, the focus here is going to be on getting you acquainted with 15 such backyard art shed options. 
Following that, you may wonder what you should be putting in the shed to bring it to life. Lucky for you, there is a section that takes care of that too! 
Top 15 Art Studio Shed Options
1. Autonomous WorkPod
The WorkPod allows you to separate your home and art studio affairs tremendously. The team visits your location and constructs the unit on-site, handling airflow, electricity, and other affairs in the process.
Thanks to its separate six-point support structure, it can accommodate uneven terrain if necessary. 
2. Autonomous StudioPod
This Autonomous StudioPod is a newer design that the manufacturer has brought to life offering style and immense renovation potential. It uses this same six-point support structure as the Autonomous WorkPod, allowing it to handle uneven terrain easily.
Its size and shape mean that fitting it into your backyard is no inconvenience at all. Additionally, it's fully decked out, including a desk, bookshelf, closet, TV stand, convertible sofa bed, and even a foldable coffee table. 
3. Allwood Estelle 157 SQF Cabin Kit
This is a traditional-looking art studio shed if you've ever seen one. Though you can have a professional build it for you, it's also easy enough to construct that you can make this art studio cabin a DIY project.
Its size means you can use it for anything from an office to an art shed, and it will perform any of these roles excellently. 
4. Office in My Garden Pod
One of the best things about going this route is that you can have your backyard art shed custom-made based on your specifications, which likely means it's going to suit your intended purpose that much better. 
While it can be nice to browse a catalog to get some inspiration, you dictate how a series of professionals put your unit together. That way, things can be as large, small, complicated, or as simple as you desire. 
5. Green Studios' Garden Office Pod
As far as contemporary outdoor sheds go, it would be hard to go wrong with an office pod from Green Studios. While you may not be able to customize things to the extent of the previous entry on the list, there are enough options to mean that something will appeal to you. 
Whether it's from an aesthetic standpoint or a feature-based desire, you should be able to complete your order from Green Studios and be perfectly satisfied that it will do exactly what you intended. 
6. QualitySheds Studio Shed
Again, you are getting another option that you can freely adjust to your desires. The manufacturer allows you to modify size differentials, the building style, shapes used, colors, etc. 
If you were to line up several of QualityShed's designs side-by-side, some people would be immensely surprised that all of these are coming from the same manufacturer, because of the sheer breadth of the choices available. 
7. Allwood Solvalla 172 SQF Studio Cabin Kit
Spanning 172 square feet is no joke. Note, however, that only 86 square feet feature a fully covered design, but this is more than enough for an art studio shed. The moment you look at it, you can see its multi-functional potential that may span studio, office, or some other use.  
It's a pretty good DIY project, though you will be spending two to three days on it, assuming you have two handy adults present.
8. ÖÖD Home Office
Depending on where you live, this one may require you to get your hands on a permit. It also requires you to dig a foundation. Once you commit to it though, you're going to enjoy using this design as an art studio shed. 
Ventilation, temperature, lighting, and finishing work are just some of the incredible perks of using the unit. 
9. Serge Schoemaker Architects Garden Studios
If you've ever seen the garden chairs made by this manufacturer, there is no shortage of creativity. The same can be said for the backyard art shed options that you can purchase from them. 
The units are incredibly multifunctional, and the neutral modern look means that they can fit into any backyard or garden aesthetic easily. 
10. Platform 5 Architects Garden Shed
If you're going to be putting your art studio shed in your garden, this is probably the one you want. The incredible design uses the Fibonacci sequence to create a spiral-like look, which is nothing short of exquisite. 
The shed features a combination of glass, metal, and other incredible materials, which complement the beautiful oak interior.
11. Rattan Lounger
Like the previous model, this one is intended for the garden. Its apple shape reinforces this more than anything else, and if uniqueness is on your mind, you have found a winner. 
Perhaps you like to feel the natural outdoorsy air, and since there is a coverable open area design in the art studio cabin, you can treat it like a sunroof. Even your comfort was considered, and the manufacturer included plush pillows to help you relax. 
12. Rowlinson Connor Office Pod
Note that this one requires you to have a very large space. Once you meet that requirement though, you won't regret using this Rowlinson Connor design as your artist studio shed. 
Astonishingly, as large as it is, if affordability is one of your concerns, you will find that the price tag here is way more welcoming than some of its smaller alternatives. 
13. Archipod
While most of the options presented use designs that feature known shapes with lines and edges, the Archipod boasts an outstanding spherical design. When you want to work on your art, you probably wish to block out distractions at a moment's notice, which this composition will help you do. 
Additionally, if a futuristic style appeals to you, then the upward opening door here has you covered. There is even a semicircular desk affixed to one side of the wall, so you have tabletop space to use as you see fit. 
14. The Bunkie: Premier Deluxe
Initially, this artist studio shed was meant to be a living space extension, but people quickly saw its application as an outdoor office studio space. Not many of the units present are shaped like a townhouse, which means you get a bit of a homely feel that's almost unique to The Bunkie.  
Its dimensions were carefully selected such that North American residents need no permit to construct it.
15. Ten-seater Glass Pod
Here you have yet another spherical design. If you are interested in a backyard art shed that can accommodate others, then this large unit is the one you want. The glass makes it have a premium look, and there are even quality of life features such as a Bluetooth audio system, LED lighting, and a heater with a fan included. 
Equipment to Add to Your Shed
Autonomous SmartDesk
There is nothing like an adjustable standing desk to be the centerpiece of your workspace. Traditional seated alternatives present health concerns, as do desks that have you standing permanently. 
As far as adjustable options go, you would be hard-pressed to beat the Autonomous SmartDesk series. With a powerful electric motor design, SPCC steel frame, and high-quality MDF word comprising the tabletop, you get functionality, durability, and aesthetic appeal in one convenient package.
You can choose from the SmartDesk Core, Pro, Connect, or Corner, depending on the features you want and the space you'll be occupying. 
Autonomous Ergonomic Chair
Of course, any good office desk is meant to be supported by a chair that also hits the mark. This is where you want to stop for a moment and consider incorporating Autonomous' ergonomic chair designs into your office space.
Whenever you are going through this seated element of your sit-stand sessions, you want a chair that can provide you with features such as lumbar support, tilt tension adjustment, seat height adjustment, and more.
Like the tables, Autonomous offers different classes of ergonomic chairs, including the ErgoChair Core, Pro, and Pro+ models. 
Lamp Depot 3D Wifi Holographic Projector: LED Display
You cannot miss an LED light in your art shed ideas. Modeling is a big part of the artistic process, and it's likely something you want to do a bit of in your art studio shed. Therefore, you will be glad to know that the Lamp Depot 3D Wifi Holographic Projector exists, which allows you to manifest virtual 3D imagery as a hologram.
The actual projector has a small footprint, meaning you don't need to worry too much about space consumption. Additionally, the installation process is incredibly straightforward. 
It is most certainly worth its price, considering the clarity that the display offers. As far as loading items in goes, you can use a Wi-Fi-connected iOS or Android device along with the required app. Finally, there is pattern editing software and memory card support present. 
Mindspace Rose Gold Desk Organizer
A lot of clutter is a serious problem in any office space. Many people underestimate the effects that it can have, thinking of it as nothing more than a disorganized visual. 
While that is certainly an element of the problem, the way your mind reacts to clutter is very unique and it may even see your productivity being cut.
Some people have disorganized cards, documents, and the like, simply because they lack the proper facilities to address them. Thankfully, that doesn't need to be the case anymore, thanks to the Mindspace Rose Gold Desk Organizer. 
It uses a sturdy steel mesh construction style, and this is the perfect mix of functionality and aesthetics. Five individual components allow you to sort your documents and supplies, as well as a pull-out drawer that is meant to keep your odds and ends perfectly secure.
Lamp Deport Magic Cube Table Lamp
This looks like something directly out of a movie about the future. However, it is simply the Lamp Depot Magic Cube Table Lamp. As the name implies, the unit is cube-shaped, with another smaller cube at the center. 
It gives off a visually stunning ambient light, with a crystal color, that even makes the light appear to be in fractals.
Note that the construction style is acrylic, and you get a one-year warranty. It's hard for you to find a more contemporary piece if you are someone looking for an art fixture for your office space. 
Of course, the unit can give off multiple colors at the same time, and its incredible design that even creates the illusion of multiple cubes with different colors means it makes the perfect centerpiece or just ambient light. 
Final Remarks

How do you feel after all you have read? Certainly, there are likely several art shed ideas bouncing around in your head right now. On that note, you must remember you don't need to take all the options presented here as is. 
In having the art studio set up on your property, you may find that there are elements not mentioned here that would lead to a more comfortable workspace for you. Remember that the whole principle of ergonomics is tailoring the space, tools, and equipment to its user. 
Therefore, you are encouraged to get as creative as possible with your backyard art shed.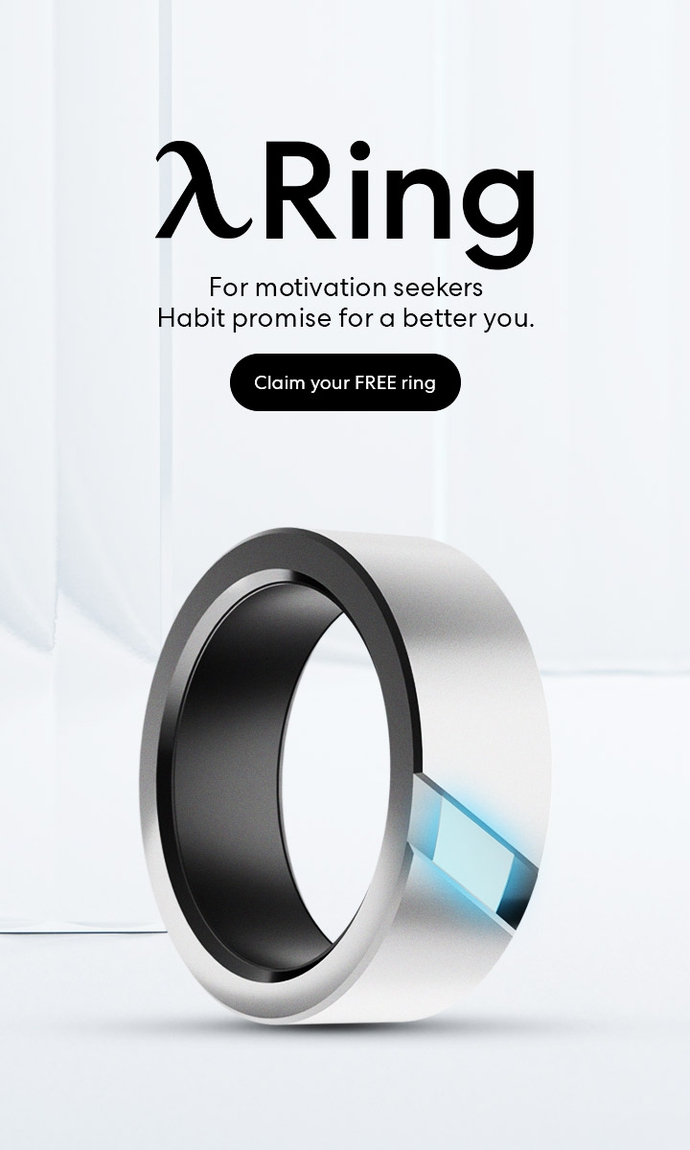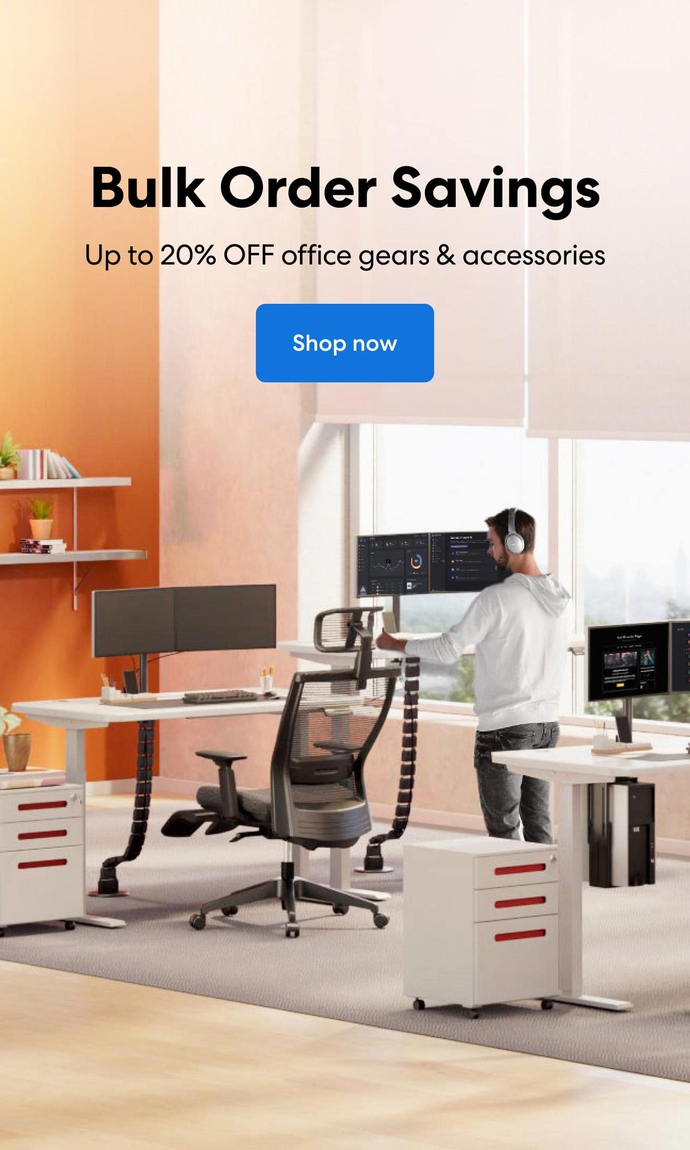 Subcribe newsletter and get $100 OFF.
Receive product updates, special offers, ergo tips, and inspiration form our team.